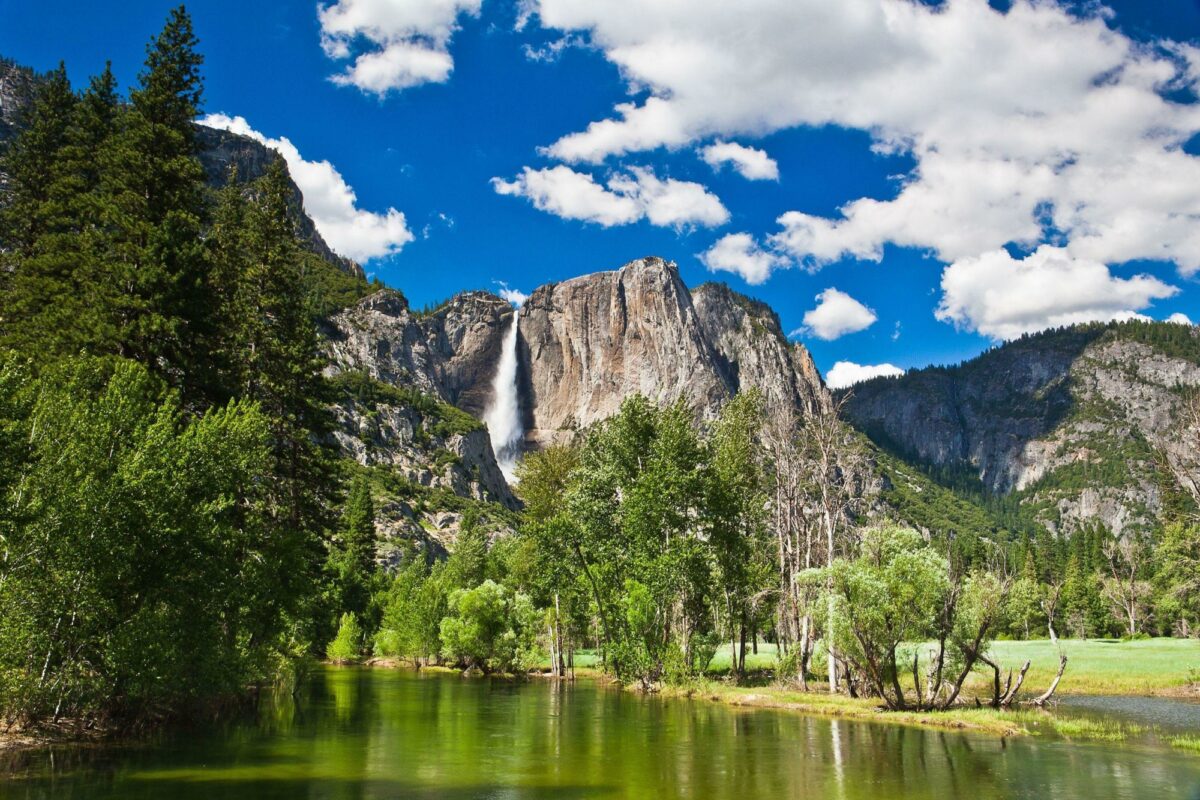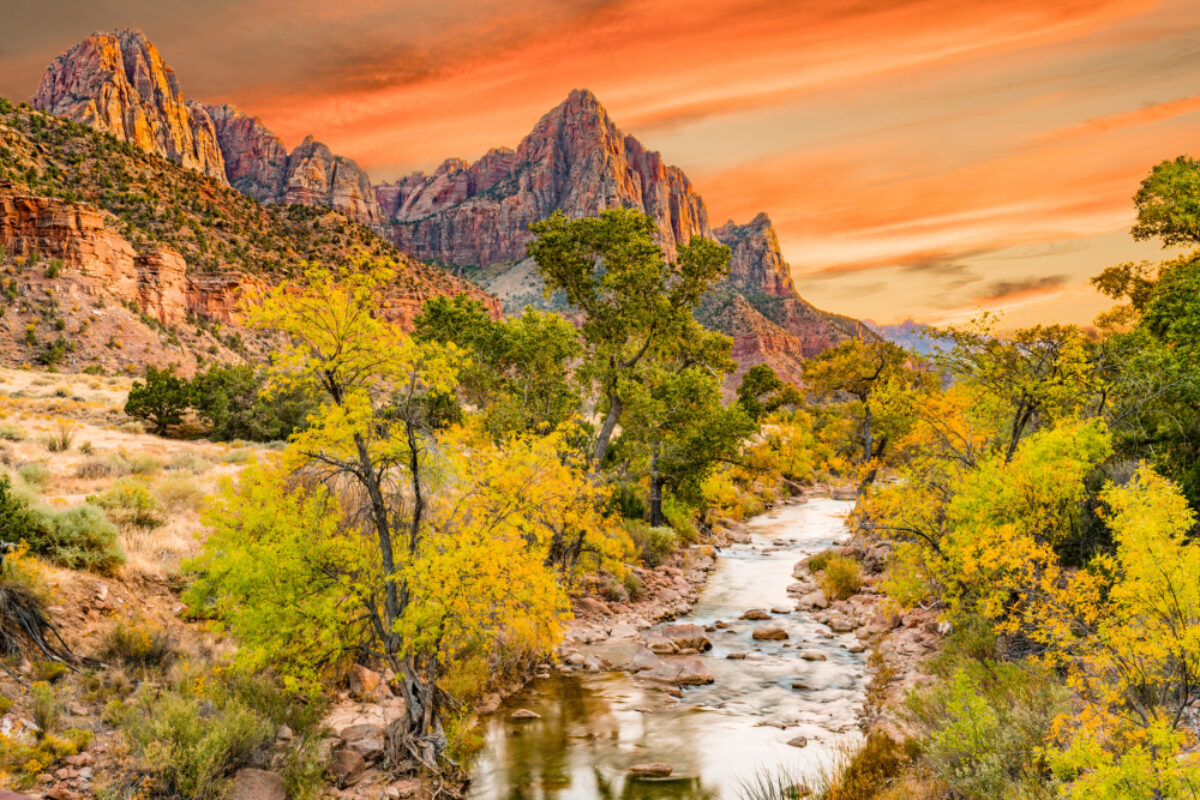 From California to the Canadian border, Western USA is the place to experience America's great outdoors. The west coast sprawls over more than 1,000 miles of pristine coastline, with surfing, sailing and swimming all on offer. Inland, the Western USA is home to some awe-inspiring national parks, including geysers at Yellowstone, rock-climbing and mountaineering in the Rocky Mountains, and the vast landscapes of the Grand Canyon.
The cities of Western USA offer travellers distinct personas. There's brash, celebrity-filled Los Angeles; the boho-tech bro-filled San Franciso; arty, home-spun Seattle; the make-believe neon playground of Las Vegas and everything in-between. However, there are also tiny seafront villages offering spectacular seafood and mountain hideouts with views to die for. Western USA experiences come in many guises.
Wherever you end up, you're guaranteed some of the best food in the entire USA. From fish tacos and Mexican specialities in California to wild salmon in the Pacific Northwest, food in Western USA is as diverse as its landscapes. And that's before you even think about the world-famous wines of the Napa and Sonoma Valleys and the plentiful microbreweries that are popping up.
So head out to America's wild west for a taste of the everything the USA has to offer – you'll have a whale of a time.
Wild Encounters
Ethical tourism for animal lovers
Horizon Guides' Wild Encounters is your one-stop-guide for advice on how to see wildlife responsibly, exploring the issues facing wildlife tourism and the impact humans are having on animals.

Get the guide
Dolphinaria (or dolphinariums) are zoos that primarily keep dolphins, whales and porpoises — collectively known as cetaceans — for public display and performances. Some dolphinaria allow visitors to swim with the animals.
The marine mammals are usually kept in small smooth-sided tanks or in sea-pens. There are more than 300 dolphinaria worldwide, housing more than 2,500 cetaceans in captivity. Most are in Japan, China, North America and Europe, and while the number of dolphinaria is in decline in Europe, the number is growing rapidly in China, the Middle East and Russia. The most common species kept in this way include the bottlenose dolphin, the orca (killer whale), the beluga whale and the harbour porpoise.
A dolphinarium normally resembles a stadium, with audiences viewing the performance from tiered seating. Smaller ones may be attached to hotels or resorts, and some allow visitors to touch or even swim with the animals.
Dolphinaria have received lots of negative attention in recent years but, for some tourists, they remain popular places to visit. When deciding whether or not to visit one yourself there are some useful things to keep in mind.
Why it's a concern
Dolphins are intelligent social mammals that travel over vast distances in the wild and are poorly-suited to life in captivity. In comparison to their natural habitat, dolphinarium tanks are tiny, cramped environments that lack the features and space that these animals need. Deprived of space and stimulation, they can become stressed, develop abnormal behaviours such as head-bobbing or pacing, and can become aggressive to each other and to people.
Dolphinaria are often stocked with animals captured from the wild. Breeding is unusual and calves are frequently separated from their mothers prematurely to be sold to other dolphinaria.
The animals are often used in public shows, where they perform completely unnatural tricks such as tail walking, balancing balls and spinning hoops on hoops.
As a result of the stress of captivity many cetaceans, particularly orcas and beluga whales, are more likely to die at a young age.
What you should know
Most dolphinaria exist purely for the entertainment of paying visitors. There is usually very little focus on education or conservation. Some centres allow visitors to swim with or pet the dolphins and pose with them for photographs, usually for an additional fee.
In recent years public opinion has taken a major turn against dolphinaria, spurred by negative media coverage generated by high profile documentaries such as the 2013 movie Blackfish, which provided graphic evidence of animal suffering.
Most experts agree that a life in captivity is harmful to cetaceans. It seems clear that they cannot thrive in such unnatural conditions and there is little scientific reason to keep them in captivity.
Despite this, dolphinaria are still being built, especially in popular tourist areas in China, the Middle East, North America and Russia. Dolphins and whales continue to be captured from the wild to supply the demand, and multinational entertainment corporations continue to make huge profits from the captive cetacean industry.
Unsustainable sourcing
Dolphinaria still use animals that have been captured from the wild. Cetaceans are hunted and captured from the waters off Cuba, Japan, the African coast and the Russian sea of Okhotsk.
Aside from the cruelty involved in taking intelligent creatures from their natural habitats and social groups, removing animals from the wild can also pose a threat to species conservation.
Dolphinaria also breed their animals, separating mothers from their calves at an early age to stock other facilities. In many dolphin species, the bond between mother and child lasts for years, and separation in captivity is stressful for both mother and offspring.
Welfare concerns
Cetaceans live in complex social groups or pods. Different species have different diets and even different languages. Orca, the largest dolphin species, have been recorded swimming 150km a day, diving to depths of more than 60m. There is no way a dolphinarium can replicate this, with captive facilities a tiny fraction of the size of range that dolphins enjoy in the wild. In a dolphinarium, different species from different geographical regions may be kept together in unnatural groups, which can lead to stress, aggression and physical injury.
In the wild, dolphins are highly dependent on their ultra-sensitive hearing. The noise produced at a typical dolphinarium -- loud music, the hum and throb of pumps and filters, and the shouts of large audiences, may cause them significant discomfort and stress.
Limited diet
In the wild, cetaceans hunt a variety of prey depending on the environment and availability. In captivity, however, they're usually given a bland diet of thawed frozen fish which lacks important nutrients. They may have to be given supplements and are sometimes force-fed to give them the necessary nutrition.
Tricks and training
Many dolphinaria train their animals to perform tricks. Some of these, such as jumping and catching food, are exaggerated versions of natural behaviour. Others, such as balancing balls, spinning hoops and swimming with trainers riding on their backs, are totally unnatural.
If you are still considering visiting a dolphinarium, look at how it markets and promotes its shows.
Things to do in Western USA
Our recommended experiences and activities
Western USA
Enroute from Los Angeles to Las Vegas
Travel 280 miles east through the Mojave Desert until you reach the gambling capital of the world--once a quiet Mormon settlement in the desert. A little off route, but well worth a visit, is the ghost town of Calico.


Where to go in Western USA
Our recommended places
Los Angeles
Stroll along Hollywood Boulevard, spot your favourite TV and film stars on the Walk of Fame, and you can't miss the hillside Hollywood sign. Kids can also get up close to their own entertainment stars in Disneyland.
San Francisco
Crammed into less than 50 square miles and with a population of less than a million, small San Francisco packs a mighty punch. Its patchwork of different neighbourhoods -- Mission District, Haight-Ashbury, Chinatown and many more -- all offer a different side to the city, while the big attractions -- Alcatraz, Golden Gate Bridge and Fisherman's Wharf -- are all worth the visit.
This is also a city of culture. There are Michelin-starred restaurants. There are pop-up diners and incredible food trucks. There is a world-class music scene and plenty of outdoor adventures, from whale-watching at Land's End to hiking in Mount Diablo. Just watch out for the earth tremors -- San Francisco's proximity to the San Andreas faultline means it experiences several hundred tremors a year.

Napa Valley
Napa Valley is filled with lush vineyards that can be visited on foot or with the vintage railcars of the Napa Valley Wine Train which covers 36 miles. The family owned wineries offer guided tours, and some hotels even have their own. When you're not drinking wine, enjoy kayaking on the Napa River and enjoy the region's famous cuisine.
Yosemite National Park
There are 800 miles of trails through the mountains and woodlands of Yosemite, where you can spot black bears, coyotes, bobcats and mule deer among other wildlife. Get up close to the famous El Captan, Half Dome, Bridal Falls and Yosemite Falls which plunges a dramatic 739m.
San Diego
A two hour drive south from L.A. is San Diego, the second largest city in California, which is renowned for its entertainment parks, including Sea World, San Diego Zoo and Balboa Park, the latter of which boasts some stunning historic buildings and green spaces. Leave some time to relax on some of California's most beautiful palm-lined beaches.
Palm Springs
Set in possibly the most biologically diverse ecosystem in the Americas, Palm Springs is not only a winter playground for celebrities, but also a stylish place to relax in hot springs, spas and top-class golf courses at the base of the San Jacinto Mountains.
Las Vegas
Spend a day or two discovering the grandeur of Las Vegas and its famously flamboyant attractions. Stroll along the Strip, visit casinos, enjoy a Broadway-type, and relax at one of the popular restaurants and bars with city-scape views, such as Top of the World at The Stratosphere or Skybar at the Waldorf Astoria.
Sedona
On arrival to the unique geological area of Sedona, you will be welcomed by red-rock monoliths, with names such as Coffee Pot and Cathedral, protruding from the desert landscape. Climbing up the sandstone spires is fascinating, as are the popular hiking trails that weave between them.
Grand Canyon
Follow the trails to explore Grand Canyon National Park and be sure to stop at the canyon edge to fully appreciate its enormity. At 446km long, up to 29km wide and 1,857m deep, the yawning gorge is full of caves and crevasses in which Native Americans built settlements. You can learn about this rich culture and history by visiting a reservation on the Canyon's south rim or inside the canyon.
Monument Valley
Pass through the Painted Desert with its kaleidoscope of colours to reach Monument Valley on the Arizona-Utah border. Visitors are welcomed by a distinct desert scape of finger-like sandstone monoliths that reach 300m above the valley of sweeping arid wilderness — the epitome of the American West.
Lake Powell
The concrete Glen Canyon Dam would dominate the scenery if it was not for the commanding Colorado River and the bright blue waters of Lake Powell that lap against the tall red walls of the canyon. The extraordinary scenery is appreciated best from atop the dam, which is the second highest concrete arch-dam in America.
Bryce Canyon
Within the Mormon State of Utah is this multi-coloured spectacle of protruding sandstone pinnacles that gather along the edges and deep inside Bryce Canyon. The canyon is set beside dense pine woods that are popular for walks and camping.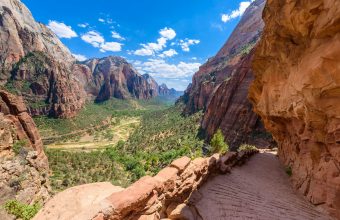 Zion National Park
Visit Zion National Park with its towering rock formations that have been carved over time with the help of the mighty Virgin River. Walk along the forest trails that line the river, alongside the Emerald Pools to admire their waterfalls, and to the deep chasms of Zion Narrows.
Mammoth Lakes
Journey through Death Valley and ascend the Sierra Nevada Mountains to the alpine resort of Mammoth Lakes, famous for its skiing and hiking trails. It was a successful gold mining town in the 19th century and you can take a tour of the ruins, mining equipment, and mine shafts.
Santa Barbara
Backed by the dramatic Santa Ynez Mountains, Santa Barbara, is a hot-spot for white-sand beaches and palm-lined promenades. Look out for A-class celebrities, many of which have extravagant homes here.
Monterey Peninsula
Monterey Peninsula offers a mix of wind-whipped beaches, hidden coves and delicious seafood. The towns of Monterey and Carmel-by-the-Sea are laid back seaside towns showcasing the region's sea trawling history, replete with cosy restaurants and excellent gastropubs.
This is a perfect stop for those wanting a getaway from San Francisco's bright lights.
Lake Tahoe
Explore the surroundings of this clear mountain lake by bike, kayak or cruise, or relax on one of its beaches to enjoy the unique views of the Sierra Nevada mountains and the Carson Range. Secret Cove is the ideal secluded spot to relax in.
Sacramento
You can easily spend a few hours at the 28-acre Old Sacramento State Historic Park learning about The California Gold Rush, which took place in 1848–1855. Perhaps even try panning for gold in the river! You can even step back to those historic days by taking a ride in a horse-drawn carriage.