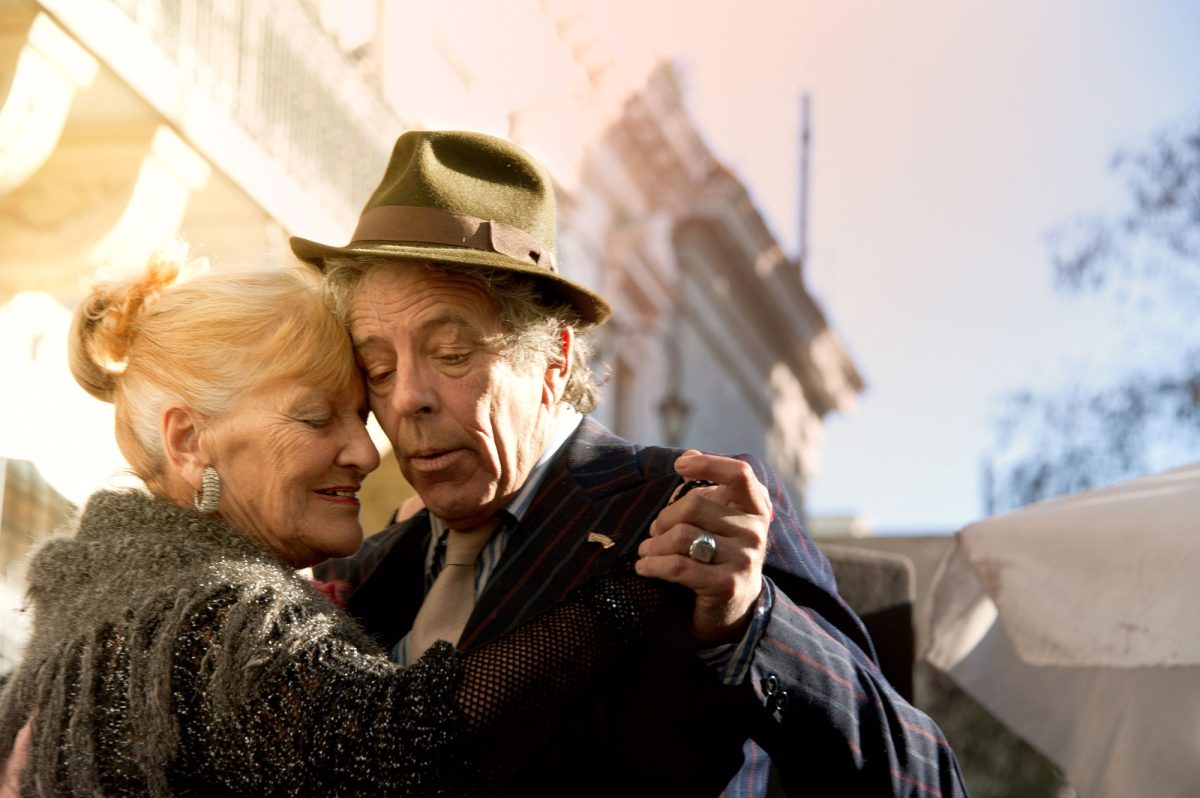 Argentina is a beguiling mix of modern cities and natural beauty. Starting in stylish capital Buenos Aires, you'll be rewarded with stunning sidewalk restaurants, fashion boutiques and coffee-filled cafes where porteños (Buenos Aires locals) sip drinks and pass the time. Explore beyond Buenos Aires, and you'll find personality-filled alternatives like Cordoba, Mendoza and Bariloche.
However, Argentina is perhaps best known for its many natural wonders. The south is home to glaciers and the mountains of Patagonia, the Andes mountain range runs along the border with Chile and the mighty Iguazu Falls thunder in the sub-tropical north. Argentina offers all types of adventure activity, from hiking to skiing – all surrounded by fascinating wildlife. This is a country with a wild side.
Think of Argentina and many visitors conjure up images of juicy, flame-grilled steaks and punchy red wines. Food and drink in Argentina is a joy, but there is much more to try than just the grill houses. Buenos Aires is home to several Michelin-starred restaurants and also provides fine pasta and pizza, but for a true treat, head into wine country around Mendoza, Salta or the Uco Valley for the best wine-tasting in South America.
Finally, you can't mention Argentina without talking about its two cultural highlights – tango and football. Both are a way of life for Argentineans, so head to a tango salon and a football stadium for a taste of true Argentina.
New edition!
Trekking In Patagonia
Best trails and lodges in Chile's Torres del Paine National Park
Tucked away in the southernmost corner of South America, Patagonia's Torres del Paine National Park is a once-in-a-lifetime kind of place. Avid hikers and nature lovers of all ages dream up a trip to this vast and remote park for years, or even decades.
Get the guide
How to visit Argentina's wine country
Argentina is one of the biggest wine-producing countries in the world, with a history of wine-making since the Spanish first arrived with vines in the mid-1550s.
Defined by its sunny mountain climate and high altitude vineyards, 99% of Argentina's wine regions are located along the corridor of the Andes mountain range on the western edge of the country. This terroir and micro-climate produce high-quality grapes with a distinctive taste – and plenty of places for wine enthusiasts to visit.
You could spend months discovering Argentina's diverse wine scene and nothing beats spending time in its vineyards for an immersive wine experience. If you have more than a week, visit both Mendoza and Cafayate to get two different perspectives on Argentina's wine scene.
If you have a week or less, concentrate on Mendoza. And if you are only touching down in Buenos Aires for 24 hours, don't leave without exploring the growing wine bar scene to get a taste of what you're missing out on.
What wine is Argentina famous for?
Argentina is primarily a red wine-producing nation, with its hot, dry climate better suited to red grapes. The leading grape in Argentina is Malbec, which was imported to Argentina from France in the mid 19th century. Other varieties of red produced in Argentina include Cabernet Sauvignon, Merlot, Bonarda and Pinot Noir.

Argentina's signature white is the floral Torrontés, but it also produces Chardonnay, Sauvignon Blanc and Pinot Grigio among others.

Where are Argentina's wine regions?
Running over 2,300km in length from Jujuy and Salta in the far north down to Chubut in Patagonia, Argentina's wine regions encompass a wide range of landscapes. In total, there are seven main wine regions in Argentina: Mendoza, Salta, Neuquen, Rio Negro, Catamarca, La Rioja and San Juan.
Of these, Mendoza is the best known, accounting for roughly 80% of Argentina's wine production. Much of Mendoza's 300,000+ hectares of vineyards are centred around Malbec production.
In the far north, Salta is Argentina's up and coming wine region, with Cafayate the centre of production. Its extreme terrain and weather – high-altitude vineyards, cold nights and sunny days – create unique conditions for wine production.
Argentina's northern wine regions: Cafayate in Salta
Cafayate wine region
In Argentina's north, visitors can find some of the country's most captivating and picturesque wine lands. The rugged mountains paint a multi-coloured backdrop of purple, red and golden hues behind vibrant green vineyards which are dotted with ancient cacti – and occasionally a stray llama or guanaco.
Northern Argentina's wine regions are centred around the charming town of Cafayate in the heart of the Calchaquí Valley. Salta -- the main gateway to Cafayate -- is a bustling city with handsome colonial architecture, the highlights of which are the beautiful churches which line every plaza. It's worth spending a night or two in Salta to appreciate a local peña (folklore performance) and visit the lightning-struck Incan mummies in the High Mountain Archeology Museum.
The three-hour drive from Salta to Cafayate takes you deep into the mountain range, with surreal land formations and natural amphitheatres emerging from the rocks. Cafayate town is small and quaint, easily explorable by foot, and an oasis of handicrafts, traditional restaurants and boutique wineries.
Cafayate is the home to Argentina's native white grape variety, Torrontés. This grape should be at the top of your tasting list in Cafayate, alongside the many red varieties that thrive in these high altitude conditions including Malbec, Tannat and Cabernet Sauvignon.
There are dozens of wineries to visit in Cafayate, with many easily accessible from the town's main square. Top picks include the picturesque and historic winery of El Porvenir and the modern luxury of the Piattelli winery where you can also take a cooking class at their excellent restaurant. Also worth visiting is Michel Torino (El Esteco) for fantastic old vine wines and its luxury hotel and spa. For sunset views over the vineyards, head to Finca Las Nubes in the local village.
Wine connoisseurs should also visit Cafayate's Wine Museum, which explains more about grape growing and wine production in the region. It has panoramic views over the valley and information on Cafayate's wine history and culture.

How to visit Cafayate's vineyards
The vineyards are clustered together within a few kilometres of Cafayate, so getting between them is easy. Visitors can walk between the town's many vineyards, or hire bikes and tour around the bodegas for tastings. If the idea of cycling up Cafayate's hills sounds too strenuous, it is also possible to hire a car or taxi to drive you around. The views from the surrounding hills are excellent.
Make sure to call Cafayate's vineyards and bodegas before visiting to ensure they're open and to book tours in English. Most will offer free one-hour tours plus tastings, but those looking for more depth (or more tastings) should call ahead and book a time.
For a break from wine, try hiking the 4-hour Cafayate Waterfall Hike, which takes you through canyons and mountains, offering lovely views of the Cafayate Valley below.
Cafayate wine factfile
Cafayate is Salta's biggest wine region, most famous for its floral Torrontes white wine
The best time to visit Cafayate is between October and April, with harvesting taking place in March
Salta province's altitude creates intense, concentrated wine flavours
Mendoza: Argentina's wine heartland
In the centre of Argentina lies the most productive wine regions of Argentina –Cuyo region's Mendoza and San Juan. More than three-quarters of Argentina's wine production is concentrated here. The region is blessed with dry, sunny weather year-round and its vineyards are fed by glacial waters from the Andes mountains which are channelled down through rivers and canal systems. Malbec is the dominant grape here, which thrives in the region's high altitude. You should also look out for Tempranillo, Cabernet Sauvignon and Chardonnay varieties.
Mendoza is a mecca for wine lovers and one of the great wine capitals of the world, with a cosmopolitan vibe and a modern city tucked into Andean foothills. There are hundreds of wineries to discover along Mendoza's wine route – each with its own interesting history and often with fantastic winery restaurants.
Whether you arrive into Mendoza by air, bus or car, you'll inevitably start in or near the city centre, which is just north of the main wine regions. Most people choose to stay in the city because of its ample accommodation and lively nightlife scene, with a plethora of restaurants and bars to explore. But if you want to get away from it all, and have a few more days to spare, stay overnight in the wine regions – either in nearby Chacras de Coria, Luján de Cuyo or Maipú, or further afield in the stunning Uco Valley. It takes a minimum of two days to visit all of Mendoza's wine regions.
How to visit Mendoza's vineyards
Maipú is the most historic of Mendoza's wine regions, and the closest to the city – just 20 minutes drive from the centre. Wineries range from boutique family operations such as Carinae to Argentina's largest winery Trapiche, and include the outposts of superstar winemakers such as Alejandro Vigil's Casa Vigil as well as up-and-coming cult classics like Ver Sacrum – renowned for working with lesser-known Rhone varieties.
Luján de Cuyo is considered the cradle of Malbec and this is the wine region where you should dive deep into Argentine Malbec. Covering a large distance, there are many wineries in Luján to visit and you could easily spend a couple of days navigating the wine roads. Luján is also home to some of Mendoza's best winery restaurants including Ruca Malen, Casarena and Clos de Chacras. Remember that most of Luján de Cuyo's wineries require an advance reservation – make sure to call ahead to avoid a wasted journey.
The Uco Valley is the new frontier of Mendoza's wine scene and is located over an hour further south towards the mountains. Its distance from Mendoza means it is less visited than Luján de Cuyo or Maipú, but it is well worth the daylong trip. It also offers the most dramatic landscape, with impressive mountain views and spectacular winery architecture. Highlights include the wine cathedral of Salentein, the enormous steel jewel in Diamandes and the modern cement temple of Zuccardi. Again, advance reservations are key.
If you want to go further afield while in Mendoza, you can head south to the traditional wine region of San Rafael. There are a dozen wineries to explore and another travel highlight here is the Atuel Canyon, Mendoza's answer to the Grand Canyon.
Two hours north of Mendoza is the province and wine regions of San Juan, which offer another insight into Argentine wine production. San Juan's famous winds also attract windsurfers and kite surfers to its lakes in the mountains.
Mendoza wine factfile
Book ahead for the 10-day Vendimia Harvest Festival in March, which draws huge crowds
The best time to visit Mendoza is between October and April, with harvest in March
Each of Mendoza's wine regions offers something different -- try to explore them all
Argentina's southern wine regions: Patagonia's Rio Negro
Further south, the more intrepid wine tourist can visit the quieter wine regions of Neuquén and Río Negro at the gateway in Patagonia. The mountains here are smaller and the wine regions are located beside a river canyon where the great outdoors offers hikes and fishing. Patagonian wines focus on Merlot and Pinot Noir, with some Cabernet Sauvignon. Semillon and Viognier are the main white grapes.
In the Rio Negro region, try Humberto Canale, the largest producer in the area and a historic vineyard established in 1909; Pinot Noir specialist Bodega Chacra, and family-run Bodega Miras for Semillon.
The final frontier of Argentine wine is now between the thick green forests and fishing lakes to be found in Chubut. This is the most southerly of Patagonia's wine regions – and some of the most southerly vineyards in the world. With high winds, low rainfall and cold temperatures, the region's terroir provides some interesting challenges to winemaking.
You'll have to travel far and wide to reach the small plantations in Chubut but the journey is worth it. Try Weinert Patagonian Wines in El Hoyo de Epuyen and Chardonnay in Paso del Sapo.
Popular wine varieties in Argentina
White wines
Torrontés
25,398.95 acres (INV 31/12/2018 database)
Regions: Salta (Cafayate), Mendoza, San Juan, La Rioja
Colour: Light yellow, with occasional golden or green hues
Harvest: Late February-mid March
Food pairing: Vegetarian dishes, spicy food, fish, seafood
Found only in Argentina and considered to be the country's signature white wine. Fresh, smooth and aromatic, with moderate acidity and peachy tones. It can be found across Argentina, thriving in high-altitude vineyards up to 3000m high.

Chardonnay
14,933.6 acres (INV 31/12/2018 database)
Regions: Mendoza (Uco Valley), San Juan
Colour: Deep gold
Harvest: Late February-mid March
Food pairing: Pork, poultry, salmon, tuna, vegetarian dishes
The second most popular white grape variety, Chardonnay rose to prominence in Argentina and Chile in the 1990s, where it flourished in the dry, cold weather of the Uco Valley, at around 1,600m. With a high elevation and maximum temperature of 28 degrees during harvest, the resulting wine is mineral-heavy and fresher than the creamier, buttery varieties produced in California's Napa Valley.

Red wines
Malbec
106,255.57 (INV 31/12/2018 database)
Regions: Mendoza, San Juan, Salta
Colour: Dark inky purple
Harvest: Early March
Food pairing: Beef, lamb, poultry, salmon, tuna
The medium to full-bodied, dry Malbec is the most popular and widely-grown Argentinian wine. Predominantly growing in the mountainous regions around Mendoza, it is known for its dark fruit and smoky flavours. It is sold at a lower price point than other red varieties, such as Cabernet Sauvignon or Syrah.

Merlot
13,111.66 acres (INV 31/12/2018 database)
Regions: Mendoza, San Juan, La Rioja, Rio Negro
Colour: Dark red to purple
Harvest: Early March
Food pairing: Beef, lamb, veal

One of the newer and less widely-planted grape varieties found in Argentina, this French varietal performs well in the cooler high-altitude regions of the Uco Valley and Patagonia. Thick-skinned and juicy grapes contain lower amounts of tannin and acidity, making for a light-bodied, smooth and juicy wine, rick in blackcurrant flavours. Often used as a blending grape to soften the harsher tannin or acidic characteristics of other red grape varieties.

Cabernet Sauvignon
36,240.66 (INV 31/12/2018 database)
Regions: Mendoza (Uco Valley), Salta (Cafayate)
Colour: Deep ruby
Harvest: Late March
Food pairing: Beef, lamb, poultry

There are three distinctive Cabernet styles found in Argentina. These are:

Warm weather Cabernet Sauvignon
Produced in the arid mountain region around Mendoza at an altitude of 700-950m, with the oldest vines found in the historical districts of Maipú and Luján de Cuyo.
The dry and warm climate helps the grapes ripen, creating an aromatic and intense style with good body and black fruit flavours.
High altitude and cold climate Cabernet Sauvignon
Produced in the mountains of the Uco Valley, at altitudes of 1000-1,500m.
The hot days and cool nights of the Uco Valley cause the long cycle Cabernet grapes to mature slowly, adding a distinctive natural acidity to the aromatic and intense wine.

Northern Cabernet Sauvignon
Produced in the Calchaquí Valleys in the Cafayate region and Salta, at an average altitude of 1,750m.
The cooler high-desert climate of the mountains regions in the North creates a leaner, intense mineral-flavoured Cabernet that is deep red in colour.


The best time of the year to visit Argentina's wine country
Month-by-month
Argentina's wine regions are mainly concentrated in the rain shadow of the Andes mountains, meaning they are blissfully sunny and dry all year round. It is possible to visit Argentina's wine regions at any time, although temperatures can drop during winter.
The hot summer months between December and February also happen to be the wettest, although rain will rarely dampen spirits for more than a few hours. Summer is the season in which most Argentines leave for their holidays in the mountains, or across the Andes to the beaches of Chile. This means it can be eerily quiet or feel like more tourists populate the cities than locals.
The upside is that the mountains are at their best in the summer, so if you want to compliment your wine tasting with hikes, kayaking and rafting – these are the months to do so.
Be aware that wineries can get particularly busy around Christmas and New Year, but otherwise it's a great time to be on the wine route as the vineyards are handsomely green with grapes beginning to take colour.
Autumn hits between March and May, bringing one of the best seasons to visit Argentina's wine country. This is when all the action takes place. Between the end of February and May, you'll be hard pushed not to see grapes being harvested, and it's an opportunity not only for fabulous photos of the harvest and vines laden with grapes but also to taste the first juice as it comes into the bodegas.
While the bare vineyards aren't as pleasing to the eye as other seasons, the winter (June to August) is when you'll see the Andes mountains glistening with snow. This is a good time of year to take advantage of Argentina's ski season in the mountains and quiet season in the vines.
Festivals and events
Cultural events are at a minimum and wineries can be a little quiet during winter, but the weather is usually pleasant and cold evenings make it all the more inviting to drink a hearty glass of Malbec with typically rich Argentine meat dishes.
By September, Argentina's vineyards are beginning to wake up for spring – and so are the locals. Spring in Argentina's wine regions is filled with a growing number of musical concerts and wine tastings as everyone gears up and gets in the mood for the upcoming summer holidays.
October is still shoulder season for tourism, but there are lots of local events to keep you entertained. Mendoza has a Caminos de Vino series of concerts which include tango, classical music and outdoor cinema; November is when Neuquén holds its celebrated Chivito (roast goat) gastronomy festival, and there are traditional folklore and gaucho festivals (Fiesta de la Tradicion) in most of the wine regions.
Keep your eye open for the Fiestas de Vendimia (Harvest festivals) which take place in every one of Argentina's major wine regions between February and March. Music, grape stomping and wine-drinking ensue over week-long festivities. Mendoza's Fiesta de Vendimia is one of the biggest in the world and lasts for weeks – but book ahead if you want to get a room in town for the final weekend (first weekend of March).
Where to go in Argentina
Our recommended places
Buenos Aires
Buenos Aires is the mother of all Argentinian cities, with amazing French and Italian architecture, a food scene that covers much more than just steakhouses and nightlife that doesn't get started until 2am. This is the perfect place to begin or end your Argentinian adventure.
Mendoza
Nestled amongst the foothills of the Andes in Argentina's Cuyo region, Mendoza's 300,000+ hectares of vineyards are responsible for up to 80% of the country's wine production, including the famed Malbec red wine. Known as one of the great wine capitals of the world, the cosmopolitan city is surrounded by hundreds of wineries offering tastings and tours.
Iguazu Falls
The mighty Iguazu Falls are awe-inspiring. Stretching over 3km and straddling both Argentina and Brazil, this popular national park is home to more than 250 waterfalls that form an awe-inspiring semi-circle of water. With 80% of the waterfalls on the Argentinian side, this is best for hiking trails and seeing wildlife. To truly appreciate the water's power, take the 1km walkway over the Devil's Throat, where an 80m drop lies below you.
Iberá Wetlands
As the second largest wetland in the world, the ecosystem here is rich in diverse species, including howler monkeys, maned wolves, river otters, both of Argentina's caiman species and the biggest rodents in the world, capybaras. The Iberá Marshlands cover approximately 13,000 sq km and are home to more than 350 bird species.
Valle de Uco
Nestled in the foothills of the Andes, this valley produces some of Argentina's best wines, with a superb depth of flavour. Stop to tour each winery and sit beside the vineyards, in the glorious sunshine, with a glass of "vino" in hand.
Bariloche
Hugging the shores of the glacial lake Nahuel Huapi and surrounded by forest-lined Mountains, you'd be forgiven for mistaking Argentina's San Carlos de Bariloche for an alpine Swiss town. With German, Austrian and Swiss influenced architecture and cuisine — the town is known for its excellent chocolate shops — Bariloche is a wonderful year-round destination, boasting a range of winter and summer outdoor activities.
El Calafate
The scenic town of El Calafate has many shops and eateries that offer products made from sweet Calafate berries, Patagonia's famous fruit with many health benefits. There are also some fantastic restaurants where you can enjoy the famously tender Patagonian roast lamb washed down with an Austral beer.
El Chaltén
El Chaltén is one of the most iconic granite monoliths in the world. Protruding from the fantastic Los Glaciares National Park, it is particularly impressive at dawn when it glows in the morning sun. In this national park, you can also admire the legendary peaks of Fitzroy and Cerro Torre, whilst a hike along the park's many trails will take you through floral meadows, woodlands, clear lakes, secluded beaches and glaciers.
Glaciers National Park
The UNESCO World Heritage Glaciers National Park is home to more than 300 glaciers covering 217 miles, as well as mountain peaks, 15,000-year-old lakes and plenty of wildlife. Visitors come to marvel at Perito Moreno, the world's only glacier to still be growing, or to go hiking around El Chalten.
Ushuaia
Located on the southernmost tip of South America and the gateway to the Antarctic and South Atlantic, it is easy to see how port town Ushuaia earned its nickname the "End of the World". The starting point for many Antarctica cruises and tours to nearby Isla Yécapasela (penguin island), the town is a busy hub for adventure tourism — with hiking, scuba diving, sea kayaking, sailing and skiing all on offer. Beer-enthusiasts shouldn't miss getting a pint from Cervecería Beagle, the world's southernmost brewery.