What we do
(and why we do it)
Horizon Guides is a celebration of travel less ordinary: experiences that push us beyond our comfort zone and expand our understanding of the world.
We live in an era of quick and easy tourism, where the world feels smaller and more familiar than ever before. But at Horizon we know there's a big world out there that is full of intrigue and colour.
Forget the undiscovered, untouched shangri-la. That was always a myth peddled by marketing types. Today's best discoveries come from within – by travelling with a different mindset, approaching the world with open-minded curiosity, and connecting with new people and cultures.
At Horizon we're nurturing this new age of discovery. We provide fresh insights to familiar places, getting you closer to the people and the stories behind the holiday destinations. We believe that travel is about more than selfies and bragging rights. The world is not a list of places to check off. Burn the bucket list and embrace #TravelLessOrdinary.
Guides
We create guides to extraordinary experiences in incredible places. Our guides can help you plan your next adventure, with all the essential information you need to find the right place and design the right trip. And because we're completely independent and unbiased, you know you can always take us at our word. We never take payment for positive coverage and if our professional researchers and contributors haven't been there, in person and on the ground, it doesn't go into our guides.
Journal
We publish dispatches and interviews with a wide range of local voices, world-famous explorers, conservationists, archaeologists and anthropologists, each with their own insights to share. From the remotest deserts and mountain tops to our own hometowns, we know there's a story waiting to be told behind every place, and the people that live there.
Trips
We've partnered with some of the world's best independent tour operators to curate a range of first-rate travel experiences. Once you've read our guides and are ready to go, our partners will gladly help you find the perfect trip, with no pressure and no commitment to book. And because we don't charge any commissions, you know you're always getting the best possible price.
Advertise
We help independent tour operators and travel companies connect with a global audience of frequent international travellers. Interested in working with us? Get in touch at [email protected].
The people behind the magic
We're based in Sheffield, England, with a contributor network of thousands of professional travel writers, researchers and destination experts.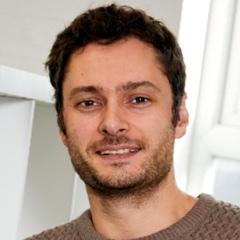 Matthew Barker
Founder/CEO
Matt has spent much of the last 10 years living abroad, including North and South America and SE Asia. He's now back home in Sheffield, England, manning the fort at Horizon HQ and putting down some roots with his wife and their adopted Thai street dog.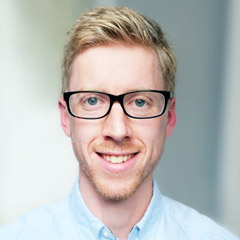 Mike Beech
Co-founder/CTO
Mike is the techie one. After years of working on the Internet, he's perfected "work travel"—that often includes taking a large monitor in his hand luggage. He spends most of his time at home in Sheffield with his wife and son.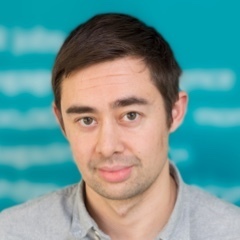 Karam Filfilan
Commissioning Editor
Karam is an editor and journalist with more than 10 years' experience in industry. He has worked and lived in the UK, Middle East and India, but his favourite travel experience is spending a hazy month exploring landlocked Paraguay.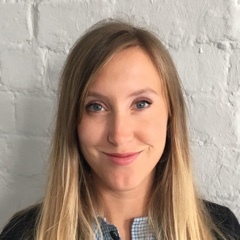 Sadie Butterworth-Jones
Production Designer
With a background in journalism and publishing, Sadie has spent the last 3 years working remotely around the world. A lover of travel and graphic design, Sadie is busy combining her skills at Horizon HQ, while renovating her - slowly crumbling - home in Sheffield.
Stuart Butler
Stuart is a writer and photographer who has been travelling in, hiking through and writing about the Himalaya region for over twenty years. He is the author of Lonely Planet's Trekking in Nepal, the Rough Guide to Nepal, and the Tibet chapter of the Rough Guide to China. He is currently working on the Bradt guide to Kashmir & Ladakh. Away from the Himalaya he also writes widely about East Africa and conservation issues. He is currently working on a book, Once We Were Lions, about contemporary Maasai culture and wildlife conservation in Kenya. He is based in at the foot of the beautiful Pyrenees in southwest France with his wife and two young children. His website is www.stuartbutlerjournalist.com.
Vidya Balachander
Vidya Balachander is a food and travel writer based in Colombo, Sri Lanka. Formerly the features editor of BBC Good Food India, her work has also featured in Mint Lounge, Vogue India, National Geographic Traveller India, Time Out Mumbai and the 2010 edition of Fodor's Essential India guidebook. Follow Vidya on Twitter for more food and travel insights from Sri Lanka and beyond.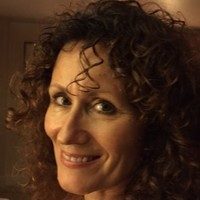 Charlotte Beauvoisin
Charlotte is a freelance travel writer and blogger based in Kampala, Uganda. She fell in love with East Africa in 2009, during a two-year stint with Voluntary Service Overseas at the Uganda Conservation Foundation.
James Stewart
James Stewart is an award-winning travel journalist whose work appears regularly in the Sunday Times, Telegraph, Financial Times and Guardian. He also writes for Sunday Times Travel Magazine.
Ian Redmond OBE
Ian Redmond is a tropical field biologist and conservationist, renowned for his work with great apes and elephants. For more than 40 years he has been associated with the mountain gorilla, through research, filming, tourism and conservation work. Ian founded Ape Alliance in 1996 to encourage conservation organisations to work together.
Sue Watt
Sue is a freelance travel writer specialising in Africa, conservation and responsible tourism. She writes for UK publications including The Independent, The Telegraph and The Times; for various magazines such as Travel Africa, BBC Wildlife and Wanderlust; and for travel websites including Lonely Planet and Rough Guides. Fortunate to have worked with many top conservation organisations, Sue is passionate about African wildlife and feels privileged to have tracked mountain gorillas on six occasions to date in Uganda and Rwanda. Read Sue's stories at www.suewatt.co.uk and follow her on Twitter at: @suewattuk.
Ethan Gelber
Ethan has been a freelance writer and editor for more than 20 years, with scores of projects focused on travel, culture and education. He specialises in responsible and sustainable tourism, family travel, and keeping travel local.
Marcela Torres
Born in Santiago, Chile, Marcela is a journalist and local expert on outdoor travel. She's earned a master's degree tourism with an emphasis on ecotourism, operated a tour company, and co-authored a Spanish-language guidebook about Chile's national parks. Her travel career has taken her all over South America, and she has also lived in Australia, Costa Rica, and the United States. Follow her coverage of tourism in Chile at tourism-people-nature.blogspot.cl
Susana Corona Cruz
Susana is a Cuban-born travel writer, blogger and translator. Now based in Europe, Susana returns to her motherland at least once a year to rediscover, photograph and write about her birthplace. She works as an editor and translator for online and offline publications and her work has appeared in The Luxury Report and London magazine Latino Life. You can follow Susana on her website or on Twitter: @susanacorona_
Emily Green
Emily is program director at the Torres del Paine Legacy Fund, a non-profit organisation dedicated to improving the visitor experience and long-term health of the park and its local communities.
Jim Lutz
Jim is president of the International Galapagos Tour Operators Association, an organisation made up of 40 companies working to preserve and protect the islands by promoting responsible, well-regulated, low impact tourism, and by supporting critical conservation initiatives and scientific research.
Steven Hermans
Steven is the creator and editor of Caravanistan, an online travel guide to the Silk Road that was described by the Lonely Planet as a "peerless online travel guide to the region". He has been travelling the region since 2010, and has dedicated himself to improving tourism on the Silk Road, both for travellers and locals. You can follow his updates on news, politics and culture from Central Asia on twitter: @caravanistan.
Katie Coakley
Katie Coakley is a freelance writer and occasional blogger based in Denver, Colorado. She's eaten dinner on a portaledge in Wales, snorkelled through the North American and Eurasian continents in Iceland and ridden the Reunification Express through Vietnam and has lived to write the tale. Antarctica was the seventh continent she has visited. Her writing has appeared in various newspapers, magazines and online outlets. You can find more of her work on her website or follow her on Instagram.
Jim O'Donnell
Freelance journalist, author and photographer, Jim O'Donnell focuses on conservation, human rights, and travel. A former archaeologist, O'Donnell is the author of "Notes for the Aurora Society" as well as numerous articles, several sordid tales, various angry letters-to-the-editor and other scribblings. He lives in New Mexico with his two children. Visit his website Around the World in Eighty Years and follow him on Twitter: @jimodonnell2.
David Ways
Based in Nepal, David is founder and editor of The Longest Way Home, the world's number one online travel guide to Nepal. He has published dozens of interactive digital guides to travelling and trekking in the country, including the Nepal Guidebook. Following the 2015 earthquake, David founded the Digital Archaeology Foundation and MissingTrekker.com, both non-profit organisations that support cultural preservation, education and humanitarian support in Nepal. You can also follow David's travels on Twitter.
Mariellen Ward
Mariellen is a professional travel journalist who publishes the award-winning travel site Breathedreamgo.com, inspired by her extensive travels in India. Though Canadian by birth, Mariellen considers India to be her "soul culture" and she lives up in the clouds in Rishikesh.
Karam Filfilan
Karam is Horizon Guides' editor.
Rachel Bracken-Singh
Rachel is head designer at international fashion boutique Anokhi and co-founder and director of the Anokhi Museum of Hand Printing. She lives in Jaipur.
Lakshmi Sharath
After fifteen years as a journalist in several media organisations, Lakshmi decided to travel the world. So far, she has covered five continents and 25 countries.
John Hurd
John is a consultant and international conservation expert, specialising in earth structures and archaeological sites. He was previously head of conservation at the Global Heritage Fund.
Guido Van Es
Guido is the founding director of Responsible Travel Peru, a platform that gives local communities access to the tourism market.
Jane Carnaffan
Jane is an academic and lecturer at Northumbria University, specialising in tourism and Latin America.
Hugh Thomson
Hugh has led several research expeditions to Peru and is the author of The White Rock: An Exploration of the Inca Heartland and of Cochineal Red: Travels through Ancient Peru.
Mike Gasparovic
Mike is an independent travel writer based in Lima, Peru. He has written for Fodor's, Peru This Week and has created two book-length guides to his new hometown. His chief interests are the history and culture of the Spanish speaking world.
Matt Maynard
Matt has been based in Chile since he began a bicycle adventure from Patagonia in 2011. Since then, he has run ultramarathons across steaming volcanoes, hiked solo on the remotest stretches of the Greater Patagonian Trail and ridden his tandem with his Chilean wife across the breathless expanses of the Atacama desert.
Find @MattNMaynard on Instagram, Twitter and at his website Matt-Maynard.com.
Heather Richardson
Heather is an award-winning journalist and editor. Currently based in Cape Town, South Africa, she has written for the Sunday Times, National Geographic and Lonely Planet.
Peter Knights
Peter is the CEO of WildAid.
Ashley Leiman
Ashley founded the Orangutan Foundation in 1990 and is one of the leading figures in orangutan conservation.
Emmanuel Bugingo
Founder, Partners for Conservation
Amanda Lynnes
Head of comms and environment at the IAATO.
Cindy Fan
Cindy Fan is a writer specialising in experiential travel, food, culture and destination guides. The author of Travelfish's Laos and Vietnam guides since 2014, her stories and guides have been published in CNN Travel, The Australian, The Toronto Star and various inflight magazines.
Read her stories at cindyfan.com and follow on Instagram: @cindyisAWOL
Why Horizon Guides?
Expert travel guides
Our guides are written by the leading experts in their destinations. We never take payment for positive coverage so you can count on us for reliable and impartial travel advice.
Authentic experiences
We curate exceptional trips in underrated places, organised by the very best tour operators who live and breathe their destinations and are passionate about authentic, responsible tourism.
No commitment to book
Share your travel plans and our partner tour operators will be happy to offer expert, personalised advice with no commitment or pressure to book.