What we do
(and why we do it)
Horizon Guides is a celebration of travel less ordinary: experiences that push us beyond our comfort zone and expand our understanding of the world.
We live in an era of quick and easy tourism, where the world feels smaller and more familiar than ever before. But at Horizon we know that there's a big world out there, and that it's full of intrigue and adventure.
Forget the undiscovered, untouched shangri-la. That was always a myth peddled by marketing types. Today's best discoveries come from within – by travelling with a different mindset, approaching the world with open-minded curiosity, and connecting with new people and cultures.
At Horizon we're nurturing this new age of discovery. We provide fresh insights to familiar places, getting you closer to the people and the stories behind the holiday destinations. We believe that travel is about more than selfies and bragging rights. The world is not a list of places to check off. Burn the bucket list and embrace #TravelLessOrdinary.
Guides
We create guidebooks that offer original perspectives on incredible places. Our guides help you plan your next adventure, with all the essential information you need to find the right place and design the right trip. And because we're completely independent and unbiased, you know you can always take us at our word. We never take payment for positive coverage and if our professional researchers and contributors haven't been there, in person and on the ground, it doesn't go into our guides.
The Journal
We publish Journal dispatches and interviews with a wide range of local voices, world-famous explorers, conservationists, archaeologists and anthropologists, each with their own insights to share. From the remotest deserts and mountain tops to our own hometowns, we know there's a story waiting to be told behind every place, and the people that live there.
Tours
We've partnered with some of the world's best independent tour operators to curate a range of first-rate travel experiences. Once you've read our guides and are ready to go, our partners will gladly help you find the perfect trip, with no pressure and no commitment to book. And because we don't charge any commissions, you know you're always getting the best possible price.
Advertise
We help independent tour operators and travel companies connect with a global audience of frequent international travellers. Interested in working with us? Get in touch at [email protected].
The people behind the magic
We're based in Sheffield, England, with a contributor network of thousands of professional travel writers, researchers and destination experts.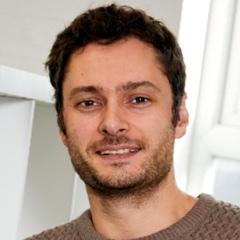 Matthew Barker
Founder/CEO
Matt has spent much of the last 10 years living abroad, including North and South America and SE Asia. He's now back home in Sheffield, England, manning the fort at Horizon HQ and putting down some roots with his wife and their adopted Thai street dog.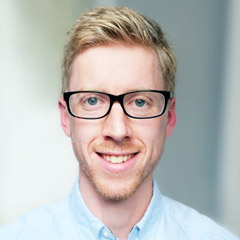 Mike Beech
Co-founder/CTO
Mike is the techie one. After years of working on the Internet, he's perfected "work travel"—that often includes taking a large monitor in his hand luggage. He spends most of his time at home in Sheffield with his wife and son.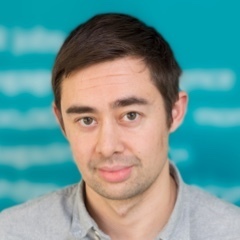 Karam Filfilan
Commissioning Editor
Karam is an editor and journalist with more than 10 years' experience in industry. He has worked and lived in the UK, Middle East and India, but his favourite travel experience is spending a hazy month exploring landlocked Paraguay.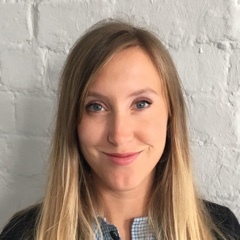 Sadie Butterworth-Jones
Production Designer
With a background in journalism and publishing, Sadie has spent the last 3 years working remotely around the world. A lover of travel and graphic design, Sadie is busy combining her skills at Horizon HQ, while renovating her - slowly crumbling - home in Sheffield.
Some of our contributors
Why Horizon Guides?
Expert travel guides
Our guides are written by the leading experts in their destinations. We never take payment for positive coverage so you can count on us for reliable and impartial travel advice.
Authentic experiences
We curate exceptional trips in underrated places, organised by the very best tour operators who live and breathe their destinations and are passionate about authentic, responsible tourism.
Give back to mother nature
We'll plant 50 trees for every trip booked via the Horizon Guides site in partnership with the International Tree Foundation, who carry out sustainable community forestry projects in Africa.