Tanzania Odyssey
Creating tailor-made trips to Tanzania since 1998
Tanzania Odyssey know their patch better than most. They pride themselves on their up-to-date knowledge, friendly and personalised service, and the exceptional level of detail that goes into their tours.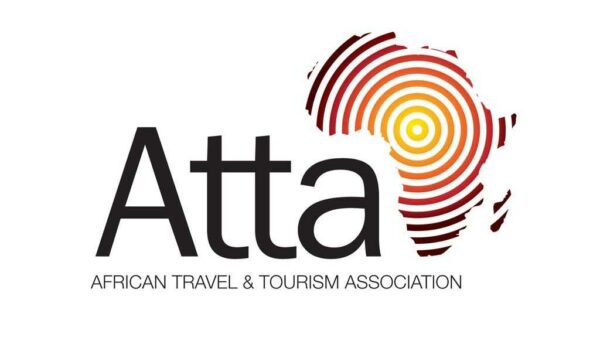 Key information
| | |
| --- | --- |
| Destinations | Tanzania |
| Activity | Safari, Luxury, Family, Nature & Wildlife |
| Tour Type | Custom itinerary, Private guided tour |
Tanzania Odyssey Reviews
What people are saying about Tanzania Odyssey
K
Karen Nicholson
06/06/2019
The care and attention that went into creating our holiday was exceptional. George dealt with us from start to finish, and created a holiday we will long remember. He was available by email and happy to take even the most mundane of calls from me, double checking the small details of packing, money etc...He came up with the initial itinerary, which we made a couple of changes to; he then advised us of a change that had to be made due to a hotel being closed, but had already found an alternative. He was then very patient with us as we had issues with our flights (cancelled dates needing rearranging), and while we attempted to make contact with a Tanzanian school to visit, which also affected where we would be staying.
The itinerary created was superb, the company he chose to take us on safari (Duma Explorer) excellent. Our guide, Wilson, was second to none, with his knowledge and experience as a guide.
Cannot fault the team or George, and it was lovely to have a chat with him, once we were home, about the holiday (feedback etc..) and share with him our experiences, which he was genuinely interested in.
I would definitely book with Odyssey Travels again!
E
Emma
20/02/2019
Drivers were excellent and paid attention to every little detail. The Ndutu camp was fab. The lodges were great. The itinerary & transfers all worked well. Saw lots of animals close up in lush surroundings. Would suggest that Tanzania is a must on anyone's destination list. Climate in December was perfect and best of all there were no mosquitoes.

Preferred hotels
A small selection of Tanzania Odyssey's carefully-selected hotels. All hotels can be changed to suit your requirements and budget
Classic Tented Camp
Chaka Camp
Chaka Camp is a semi-permanent mobile camp located in the Serengeti eco-system. "Chaka" means "bush" in Swahili and this is what the Chaka Camp is offering; an authentic and intimate bush experience in the middle of remarkable areas of the Serengeti's pristine wilderness. The Camp moves twice a year to ensure its guests are very well placed to witness the Great Wildebeest Migration.
Superior Tented Camp
Lake Manze Tented Camp
The Lake Manze area is one of the richest for game in the entire Selous, both in the dry and wet seasons. There is a cool and shady thatched lodge with a dining area and a sitting area, overlooking the lake. The camp maintains simplicity – there are no extra frills here and the purposeful lack of electricity in camp makes for a charming old world safari experience. It is certainly exciting; you do feel like you are out in the wilderness. This feeling is enhanced by the camp's position on the floodplain of Lake Manze. Renowned for its excellent resident game, the camp is right next to an elephant walkway, who love the Doum Palm trees!
Superior Tented Camp
Serengeti Safari Camp
Nomad are one of the longest running safari companies in Tanzania with camps and lodges in every corner of the country. We love the Nomad Serengeti Safari Camp as it is a mobile camp following the migration inside the Serengeti National Park, with private vehicles and some excellent guiding. Out of all the mobile operators Nomad earns extra respect for following the migration with every move, not just in peak tourist season.
Superior Tented Camp
Asilia Namiri Plains Camp
Namiri Plains is a must to any cheetah enthusiast. The cheetah numbers here are vast and there's plenty of everything else too. Being owned by Asilia, Namiri Plains will most certainly deliver a world class safari experience. It's not often that new areas open up in the Serengeti so we highly recommend a stay here.
Superior Tented Camp
Kigelia Camp
Kigelia is the least commercial product in Ruaha and offers a unique product. Owned and run by Nomad, this eco focused camp blends in extremely well with its environment, aided by very good guides and a great camp character. Although it is rather basic in design, the high quality is obvious throughout your stay. It is a top choice for a Ruaha safari.
Superior Safari Lodge
Ikuka Safari Camp
Ikuka, in Ruaha really stands out from the others in the park as it only has 6 bandas and sits perched on an incredible escarpment with the best views of Ruaha National Park. Behind all great lodges are great people; Mark who was born and brought up in the Ruaha area and is the chap behind all the guiding and walking safaris. Expect an intimate, relaxed and luxurious safari here with great views and top guiding.
Deluxe Safari Lodge
Asilia Sayari Mara Camp
Sayari is one of the best camps in the north of the Serengeti. It is a beautifully stylish and well furnished camp that combines luxury with a fantastic point for game viewing. The food is impressive and the all round service is of a very high standard. The north of the Serengeti offers a very private experience. It's a once in a life time opportunity to see the great migration without huge numbers of other vehicles ruining your picture!