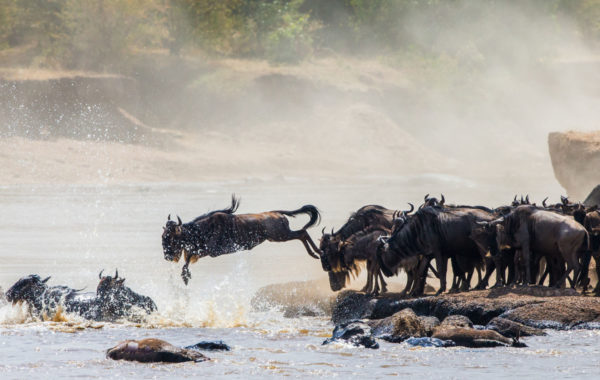 Tanzania
Mountains, safaris and spice islands
Tanzania is your quintessential African destination. From endless savannahs playing host to hordes of wildebeest migrating, the majesty of the Serengeti and the snow-capped peaks of Mount Kilimanjaro, Tanzania offers adventures for everybody.
But it's not just about the wildlife. Tanzania has more than 500 miles of sublime coastline and a rich history as a spice route, while the legendary Maasai warriors still stand proud.
The Great Wildebeest Migration
Exploring Africa's biggest wildlife phenomenon
The vast grasslands of the Serengeti and the golden plateau of Masai Mara are a unique sanctuary for African wildlife, and the arena for one of the greatest wonders of the natural world; the great wildebeest migration. The sheer scale of this event is breathtaking. More than two million wildebeest on the move at once, joined by almost one million zebras and gazelle.
View this guide
Things to do in Tanzania
Our recommended experiences and activities
Tanzania trips
Suggested routes & itineraries from our experts
Why Horizon Guides?
Expert travel guides
Our guides are written by the leading experts in their destinations. We never take payment for positive coverage so you can count on us for reliable and impartial travel advice.
Authentic experiences
We curate exceptional trips in underrated places, organised by the very best tour operators who live and breathe their destinations and are passionate about authentic, responsible tourism.
Give back to mother nature
We'll plant 50 trees for every trip booked via the Horizon Guides site in partnership with the International Tree Foundation, who carry out sustainable community forestry projects in Africa.