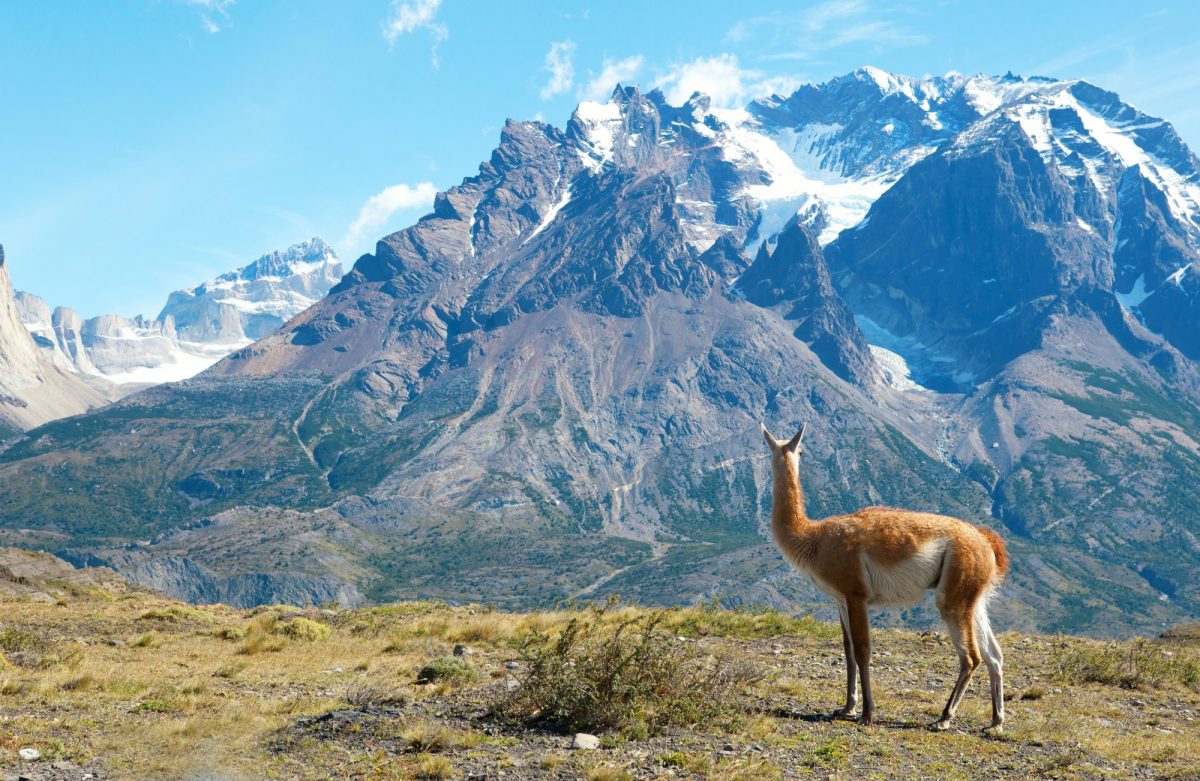 Seasons & climate
Costa Rica is very close to the equator, so expect warm tropical weather. Year-round average high temperatures range from 23 to 32 C (75 to 90 F) during the day, and average low temperatures hover between 15 and 18 C (60 to 65 F) at night. Like most tropical climates, Costa Rica's year is divided into two seasons:
Dry season lasts from December to April. Coinciding with North American winter and spring break holidays, this is the most popular and recommended time to visit. However, being in the tropics, there is always a chance of rain regardless of the month. It's advisable to pack a light waterproof jacket or poncho, just in case!
The rainy season (or more optimistically called the "green season" goes from May to November. Usually, it's briefly interrupted by a mini-dry season (or veranillo) in the month of July.
During the rainy season, expect dry, sunny mornings and predictable afternoon showers.
Microclimates of the national parks
Since Costa Rica is so geographically diverse, its climate can only really be described in general terms. Each national park represents a distinct subregion with its own microclimates. Weather can vary significantly between parks (and even within them!).

National Park

Climate notes

Rainfall per year

Average temperature

Manuel Antonio

Very wet rainforest, with chances of showers year-round.

380 cm (150 in)

27-30 C (81-86 F)

Poás Volcano

Cooler, higher altitude cloud forest, can get chilly, lots of wind and rain.

400-500 cm (158-197 in)

12-15 C (54-59 F)

Tortuguero

Humid and very rainy June-November. Peak turtle nesting takes place July-September (high season).

444-597 cm (175-235 in)

20-32 C (69-90 F)

Cahuita

Coastal, warm and humid year-round. Seasons are reversed in the Caribbean coast, with drier weather from May to November.

No data

No data

Arenal Volcano

Normal rainy and dry seasons preside, although it's a popular destination year-round.

No data

24-32 C (75-90 F)

Monteverde Cloud Forest Reserve

Rainy year-round, but slightly cooler, windier and less rainy during the "dry" season of November-April

No data

14-25 C (59-77 F)

Corcovado

Two climate zones: the coast and the highlands, at 782 m (2,565 ft) elevation. Whale-watching seasons: July-November and December-March

Coast: 350 cm (138 in)

Highlands: 550 cm (217 in)

No data

Tenorio Volcano

Heavily influenced by its Caribbean side, normal rainy and dry seasons preside.

350 cm (138 in)

15-24 C (59-75 F)

Guanacaste

Varied, but notably dry for Costa Rica. Small annual rainfall is courtesy of its highland cloud forests

300 cm (118 in)

19-28 C (66 - 83 F)

Rincón de la Vieja Volcano

Caribbean side is lush and wet, while the Pacific side – the more visited – is very dry during half the year.

508 cm (200 in), mostly on Caribbean side

No data
Where to go in South America
Our recommended places
Patagonia
Patagonia occupies a special place in travel lore: A wilderness of rock and ice, remote frontier communities and vast glacial landscapes. But you don't need to be an intrepid explorer to enjoy these far southern reaches of Chile and Argentina. There are easy-going hikes from homely and luxurious lodges, birdwatching and nature-spotting galore, not to mention expedition cruises of the fjords, or beyond to Antarctica. Everything you've heard about Patagonia is, probably, true. But that doesn't mean you've heard it all. Dig in, you might be surprised by what you find.

Argentina
Argentina is a beguiling mix of modern cities and natural beauty. Starting in stylish capital Buenos Aires, you'll be rewarded with stunning sidewalk restaurants, fashion boutiques and coffee-filled cafes where porteños (Buenos Aires locals) sip drinks and pass the time. Explore beyond Buenos Aires, and you'll find personality-filled alternatives like Cordoba, Mendoza and Bariloche.
However, Argentina is perhaps best known for its many natural wonders. The south is home to glaciers and the mountains of Patagonia, the Andes mountain range runs along the border with Chile and the mighty Iguazu Falls thunder in the sub-tropical north. Argentina offers all types of adventure activity, from hiking to skiing – all surrounded by fascinating wildlife. This is a country with a wild side.
Think of Argentina and many visitors conjure up images of juicy, flame-grilled steaks and punchy red wines. Food and drink in Argentina is a joy, but there is much more to try than just the grill houses. Buenos Aires is home to several Michelin-starred restaurants and also provides fine pasta and pizza, but for a true treat, head into wine country around Mendoza, Salta or the Uco Valley for the best wine-tasting in South America.
Finally, you can't mention Argentina without talking about its two cultural highlights – tango and football. Both are a way of life for Argentineans, so head to a tango salon and a football stadium for a taste of true Argentina.
Brazil
Home of the Amazon rainforest, samba and O Joga Bonito (the beautiful game – football), Brazil is one of the world's most fascinating places, with travel experiences to match any adventurer's needs.
Such is Brazil's vastness (it covers half of South America and its people make up half the population of the continent), that it's hard to pinpoint what makes it so special. There are powdery white-sand beaches, thundering waterfalls at Iguacu and a biodiversity of creatures that borders on the ridiculous. Nearly four million species call Brazil home, from toucans to howler monkeys, pink dolphins to sea turtles.
Underpinning this natural beauty is the awe-inspiring Amazon river and rainforest. Home to more than 390 billion trees and covering more than 8 million sq/km, the Amazon Basin contains more than 60% of the world's remaining rainforests, with half of this lying in Brazil. Visitors to the Amazon region can encounter some of Brazil's most remote communities, as well as learning about the problems facing the region – between 2017 and 2018, an area five times the size of London was lost to deforestation.
Finally, there are Brazil's cities: rhythmic Rio de Janeiro, sprawled between ocean and mountain; charming Old Town Salvador; and enormous Sao Paulo, a centre of business and culture to name but a few. In each, you'll find that legendary, laidback Brazilian sense of fun. So pull up a chair at the bar, order a caipirinha and dive into Brazil – this is a country that has everything.
Chile
At over 4300km in length but only 170km wide, Chile is sandwiched between the lofty Andes and the Pacific Ocean. With a climate that ranges from the driest deserts to some of the most imposing glaciers in the world, its unique biosphere makes it an ideal home for unusual wildlife and hundreds of species of flowers. From trekking through the salt flats of San Pedro de Atacama to launching off the ski slopes of Santiago, Chile's diverse landscape has the potential to offer a year of seasons within a single day.
Falkland Islands
Known by the Spanish as Islas Malvinas, this island archipelago has far more to offer than a troubled political history. The Falkland Islands offer some of the best birdwatching in the world, with large colonies of penguins, albatross and seals. A popular stop on Antarctic voyages, the islands are becoming increasingly popular in their own right, thanks to their abundant wildlife, gorgeous landscape and charming capital city Stanley.
Peru
Mention Peru to most and their first response will almost certainly be: Machu Picchu! For better or worse the famed citadel has become virtually synonymous with its host nation. But despite Machu Picchu's unarguable majesty, there is so much more to the rest of the country than these attention-stealing ruins. Pre-Columbian cultures left their indelible mark the length and breadth of Peru while the Incas were still in metaphorically short pants. Beyond archaeology there's world-beating cuisine and a buzzing arts scene in Lima, inconceivably vast Andean landscapes, oh and we haven't even mentioned the Amazon rainforest, which occupies a good two-thirds of the country's territory. Sure, come for the ruins. But leave plenty of time for the rest — you won't regret it.
South Georgia
Home to more than 100 million seabirds, 100,000 elephant seals and 3 million fur seals, South Georgia offers wildlife watching on an unparalleled scale. The island is also home to the historic whaling station of Grytviken and is the final resting place of legendary explorer, Ernest Shackleton.