Isabela is the largest of the Galapagos Islands and is made up of five (sometimes) active volcanoes. Check out Volcan Wolf — the highest point in the entire Galapagos and Volcan Alcedo, home to hundreds of giant tortoises and juvenile hawks.
Get a custom itinerary
Specialist advice from Isla Isabela experts
Describe your ideal trip
We connect you with a top Isla Isabela tour company
Get a custom itinerary with no pressure to book
Start here
Things to do in Isla Isabela
Our recommended experiences and activities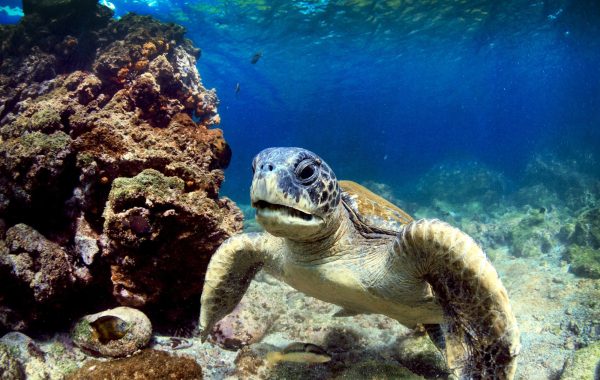 Isla Isabela
Snorkelling at Los Túneles
A maze of submerged lava tubes formed by Isabela Island's numerous volcanoes, Los Túneles is refuge to sea turtles, reef sharks, mantas, seahorses, and numerous other species. Snorkelling here is akin to swimming in a giant aquarium.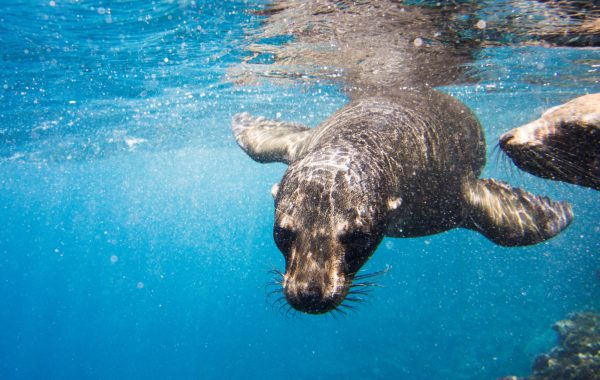 Isla Isabela
Swim with sea lions
Sea lions are abundant across the islands and are generally fearless around humans. Go for a swim on any of San Cristobal's beaches and you're bound to encounter a colony sunning on the beach or playing in the water.
Isla Isabela
Hike Volcán Sierra Negra
Dominating Isabela Island is the rumbling Volcán Sierra Negra. A 5 mile hike affords great views, plus a chance to spot various endemic bird species.
Isla Isabela
Visit a pirate hideaway at Tagus Cove
Tucked away Tagus Cove was historically used by pirates and whalers as a hiding point. Today, visitors can still see their graffiti carved into Isla Isabela's cliffs on their hike to the nearby salt-water Darwin Lake.
Isla Isabela
Explore the underwater caves of Punta Vicente Roca
Take a panga ride to Punta Vicente Roca to snorkel two shallow underwater caves where you can see bullhead sharks, seahorses, batfishes and schools of barracuda.
Where to go in The Galapagos Islands
Our recommended places
Why Horizon Guides?
Expert travel guides
Our guides are written by the leading experts in their destinations. We never take payment for positive coverage so you can count on us for reliable and impartial travel advice.
Authentic experiences
We curate exceptional trips in underrated places, organised by the very best tour operators who live and breathe their destinations and are passionate about authentic, responsible tourism.
Give back to mother nature
We'll plant 50 trees for every trip booked via the Horizon Guides site in partnership with the International Tree Foundation, who carry out sustainable community forestry projects in Africa.