At over 4300km in length but only 170km wide, Chile is sandwiched between the lofty Andes and the Pacific Ocean. With a climate that ranges from the driest deserts to some of the most imposing glaciers in the world, its unique biosphere makes it an ideal home for unusual wildlife and hundreds of species of flowers. From trekking through the salt flats of San Pedro de Atacama to launching off the ski slopes of Santiago, Chile's diverse landscape has the potential to offer a year of seasons within a single day.
Active Chile
Exploring Chile's great outdoors
Remarkably thin and incredibly long, skinny Chile stretches out along South America, from the water-starved Atacama desert in the north to the glacial ice fields on its southern tip. This is nature on its grandest scale, with valleys, islands, volcanoes, mountains and everything in between.
Get the guide
Seasons & climate
Chile's unique shape and vast length (it measures 4,300km from north to south) makes it hard to pinpoint the best time to travel to Chile. The north is mild with very little rainfall in the desert, the centre has a temperate, Mediterranean style climate and the south cold near the Andes mountains.
For those visiting Patagonia in the south, October and November offer clear skies and fewer crowds than the peak months of December and January. Santiago and central regions are at their coldest and wettest between May and August, while the Atacama desert region to the north is a year-round destination.
Month-by-month
December and January are the best — and most popular — months to visit Patagonia in the south of Chile. Accommodation in Torres del Paine gets booked up well in advance, so instead visit the central regions and Santiago, which is quieter as residents head out of the city on holidays. Be aware that the Atacama desert in the north has experienced freak heavy rainfall between January and February in recent years.
March to April sees crowds dwindle in the south and temperatures ease in central regions. This can be an excellent time to visit central Chile's wine regions or to go hiking.
Winter hits Chile hardest between May and August when it can get cold and wet. For the adventurous, this can be an exciting time to visit Chilean Patagonia, with Torres del Paine remaining open to visitors — look out for elusive pumas. Alternatively, head to the northern regions, which are accessible year round.
Spring sets in around October, with the Lake District awash with flowers and new blooms and temperatures rising in Torres del Paine. This is one of the best times to visit Chile if you want fair weather from north to south.
Events and holidays
The start of the year is peak summer season, with Chileans flocking to beaches and celebrating with music festivals and special feasts across the country. Brotes de Chile, the country's biggest folk festival takes place in the second week of January, while the religious Fiesta de la Candelaria (early February) sees thousands of pilgrims converge on Copiapo in the north. Look out for the two-week Tapati Rapa Nui festival on Easter Island, which sees dancers, music and cultural events.
Late February to early May sees several Fiestas de la Vendimia (grape-picking harvests). These celebrations include grape stomping, wine tasting and folk dances across Chile's wine-producing regions.
Chile's winter sees the ski resorts gearing up, with music festivals common off-piste. Travellers in northern Chile in July can experience the Festival de la Virgen del Carmen, when 40,000 pilgrims take to La Tirana's streets to pay homage to Chile's virgin. Expect street dancing, parades and lots of fireworks.
September 18th is Chilean Independence Day, with the week-long Fiestas Patrias revelry including barbecues, wine-drinking and parties all over Chile.
Chile is an adventurer's paradise. Its national parks are open year-round and the diversity of climate along its 4,270km north to south length means there is always somewhere to visit, regardless of when you choose to travel.
From barren deserts and salt plains in the north to icy mountain peaks and glaciers in the south, Chile's landscapes offer some of the most pristine wilderness in South America. Twenty per cent of the country is preserved in its more than 100 national parks, reserves and monuments, attracting more than two million visitors each year.
However, Chile's national parks make up just part of its wildlife conservation efforts. Chile's protected areas are divided into three categories: national parks, which are large areas offering hiking and the most tourist heavy routes; national reserves, which are areas of ecological importance but allow some commercial exploitation; and natural monuments, which are smaller areas of exhibits of ecological or archaeological significance.
Alongside these public places, Chile also has more than 133 privately owned parks. The most famous of these was Parque Pumalin, purchased in 1991 by Douglas Tompkins, founder of the clothing chain North Face. With his wife Kris, Tompkins went on to purchase more than 700,000 acres of land in Chile with the aim of turning them into wildlife sanctuaries. Parque Pumalin became a bona fide nature reserve in 2005 after the Tompkins donated it to a Chilean foundation. The Tompkins Foundation continues to invest in Chile, recently creating the 1,700 mile Patagonian Route of Parks trail.
Visiting the parks
Chile's national parks are administered by CONAF (Corporacion Nacional Forestal), the National Forestry Corporation. Its headquarters are in Santiago, where you can pick up maps, brochures and walking trails. The parks themselves are staffed by wardens who live in ranger stations. Many parks are chronically underfunded and are poorly protected, making issues like wildfires a serious concern.
No permits are required to visit any national park in Chile, although you will need to pay an entrance fee at bigger parks. These range in price from CH$1,000-4,000 (£1-5). Alternatively, buy CONAF's annual pass (CH$10,000), which allows unlimited entry to all national parks — except Torres del Paine and Easter Island — for a year.
Chile's long, stretched out geography means it offers a wide variety of ecosystems catering to many different environments and animals. Its isolation — the Andes makes crossing into South America difficult on its eastern side — means that many animals found in South America aren't indigenous to Chile. However, the country is home to larger mammals like cougars, pumas and the native guanaco, as well as many species of bird.
Conservation in Chile is growing, with the formation of new national parks and nine separate UNESCO World Biosphere Reserves throughout the country. This is an excellent destination for nature-lovers, whether exploring the heat of the Atacama Desert or the icy glaciers of Patagonia.
Huerquehue National Park birdwatching
Huerquehue National Park is known for its blue-green lagoon and mountainous forest that overlooks the Araucania region. This park covers 12,500 hectares and offers trails for nature lovers to explore and admire the flora and fauna. If you're lucky, you may even spot a condor flying over the Andes mountains.
What to see
Huerquehue has two main trails that are both worth exploring. Los Lagos is the easier option, with only 500m of ascent, while San Sebastian is more challenging and includes more climbs. On both trails, you'll have the chance to spot a number of birds and several native trees.
Condor
This majestic bird is Chile's national bird and is the largest flying bird in the world if you combine its weight and wingspan. It's a truly magical moment if you're lucky enough to spot one flying over you. The adult male is completely black with the exception of a frill of white feathers around the base of his neck and a band of white feathers on its back. These birds fly, nest, and feed at high altitudes, so head to the top of the San Sebastian trail for your best chance at seeing one.
Magellanic woodpecker
If you start to hear "toc-toc-toc", you know that you close to a woodpecker. The Magellanic woodpecker is endemic to the park, large in size, simple and elegant. While they are easy to spot, the males have mostly black bodies with a bright red head and crest. The female is all black with a few white feathers on her back. They claim their territories through sounds, most commonly knocking their beaks against trees and breed between October and January.
Arrayan
This slow growing evergreen tree has an impressive orange-red bark, white hermaphroditic flowers and edible round black fruit that forest birds feast on. These trees grow in humid soil near rivers and lakes and can grow up to 15m tall.
Araucaria
Depending on who you ask, this tree has several names. Most people in Chile will known this tree as the Araucaria. The indigenous Mapuche people call it the Pewen, and the seed it produces is a staple of their diet. However, the English speaking world knows it as the monkey puzzle tree, due to its odd shape and thick, scale-like leaves. Whatever you want to call it, this slow growing tree is something to be admired, with some trees in the park more than 1,000 years old. The oldest Araucaria tree is 1,800 years and can be found in nearby Conguillio National Park.
Chiloé birdwatching
Chiloé in Patagonia is Chile's largest island and is known for its variety of birds, rich history and unique wooden churches, dating back to the 17th century. Head to Chiloé Island to see the Chilean woodpecker, tapaculos, black-necked swans and Humboldt penguins. Tours and guides are available from Puerto Varas or Castro.
Where to see the birds
There are several spots on the island where you can catch these amazing animals in their natural habitat.
Ancud
Once a wealthy town, Ancud's prosperity was hit by an earthquake in 1960 from which it hasn't ever really recovered. Its saving grace is its natural surroundings, including its coastline and proximity to Punihuil Islands — one of the only places in the world where Humboldt and Magellanic penguins nest side by side. The Islands are also a haven for blue whales.
Head to Punta Tres Cruces, where the Gulf of Ancud flows into the channel, to see birds like petrals, pelicans, albatross and cormorants, or visit the Caulin Bird Sanctuary for more than 60 species of sea bird. When the tide is low, you can see pink flamingos, herons and other migratory birds.
Castro
The Putemun Wetland Area near Castro is part of a new pilot conservation programme being run in conjunction by WWF, The Nature Conservancy and other charities. The Wetland is home to the largest population of Hudsonian godwits in the world, which migrate some 14,000km between Alaska and Chiloé each year. The godwit leaves its breeding ground in late July/early August, flying in small groups before arriving two months later in Chiloé, wintering on the plankton-rich waters. Around 20,000 birds migrate each year — a third of the world's entire population.
Tepuhueico Park
If you're looking for larger animals than just birds, you have the opportunity to see several rare species in Tepuhueico Park. This private park is home to the tiny Pudu deer, the rare Kodkod cat, Darwin fox and many more animals, as well as birdlife like parakeets, owls and the Magellanic woodpecker.
Tantauco Park
At the southern tip of Chiloé island lies Tantauco Park, a private nature reserve that has a unique ecosystem, featuring rainforest, lakes and rivers. It is home to many endangered species, including the blue whale and chilote fox, and has been declared one of the earth's key biodiversity sites, making it an important conservation area.
Many visitors also come to hike some of Tantauco's 1,200km of trails, which are perfect for spotting wildlife. Consisting of the Zona Norte and Zona Sur, these trails take in both coastal paths and inland rainforest.
To see blue whales, visit the Gulf of Corcovado during the summer months of December to March. Take a ferry from Quellón, the southernmost city on the island.

Rio Los Cipreses National Reserve
Just three hours south of Santiago lies the Rio Los Cipreses National Reserve, known for its spectacular views of the Andes mountain range. The reserve is primarily used by mountain climbers or hikers. Locals love to escape from nearby Rancagua for the weekend and camp out with family and friends. The best time to visit is during October to April where the weather is warm and sunny and the chances of rain are low.
This river basin is found in a large valley with a variety of flora and fauna that can be observed from it's two main trails; Maitenes and Los Peumos.
What to see
The guanaco
This close cousin to the llama is native to South America. These slender animals have long necks and big, pointed ears and dwell on mountain slopes. Chileans use its wool for luxury products, considering it better quality than alpaca wool.
Patagonian conure
An important yet endangered, you can see this parrot build its nest on the cliffs alongside the Cachapoal river. The best time to see them is in the morning, when they are searching for food, and in the evening, when they are returning to their nests. Their feathers have a wonderful blend of olive brown and a roasted coffee colour with a grey line at the base of the front. Its beak is dark grey and the feet are pale red with yellow legs.
Puma
You are more likely to see a puma's footprint than an actual puma. While there are many in the area, they are protected animals and it is a punishable offence to disturb them. These wildcats weigh between 45-60kg in the central region of Chile, while those in Patagonia can reach closer to 100kg. If you do encounter a puma, keep quiet, never look it in the eyes and move slowly backwards without turning your back on the animal. Once safe, notify park guards when you have the chance so they can monitor its movements.
Juan Fernandez Archipelago
The Juan Fernandez Archipelago is home to a high percentage of rare and endemic plants and animals. As a protected Biosphere Reserve, you can find more than 200 native species of plants, of which 126 species are endemic. The best way to explore and enjoy bird and nature watching on these islands is through a tour.
The best time to visit is between October and February. It's important to note that strong winds affect the archipelago in October and the chance of having cancelled or delayed flights is high.
What to see
Juan Fernandez Firecrown
This powerful hummingbird is mostly spotted in the foothills of el Yunque near the city of San Juan Bautista. It's non-migratory, which is why you'll only find it on Robinson Crusoe Island, and primarily feeds from the flowers of the native trees. It is larger than most hummingbirds, but its existence is critically endangered due to loss of habitat and attacks from cats and rats. Approximately 3,000 exist on the island, and such is the difference between male and female firecrowns that they were once thought to be different species. The male has a beautiful burnt orange colour with grey/black wings and a black bill. On its head, you'll find iridescent feathers that resemble a golden crown. The female has a white underbelly and a mix of blue, green and black feathers with an iridescent blue crown. You can see it during the cold and wet winter months of July to December.
Juan Fernandez tit-tyrant
This wonderfully-named tiny bird is also only found on Robinson Crusoe Island, preferring woodland forests. Little is known about this flycatcher, but you can identify it by its yellow-streaked breast with black and brown feathers.
Juan Fernandez fur seal
It was once thought that the Juan Fernandez fur seal was extinct due to being over-hunted until a small group of 200 was found in the 1960s. Since then, they have been the focus of conservation efforts and current estimates suggest that more than 12,000 exist today. This seal is the second smallest fur seal after the Galápagos fur seal. You can identify them by their short and round brown body.
Chile's variety of landscapes offers some incredible trails that anyone who loves being outdoors will enjoy. Desert in the northern region, volcanic lakes towards the centre and southern regions and wild Patagonia at the end — there is a trail for everyone's skill level, timeframe and budget.
Atacama Desert
The north of Chile is home to the driest desert in the world. The Atacama Desert is an astonishing display of life that encompasses more than 1,000km of oases, lagoons, volcanoes and geysers. This is the place for those seeking an adventure.
The best way to explore the Atacama Desert is by car or as part of a group tour. Signs and routes are very clearly marked and the area is relatively safe for driving. Most trips will start from the town of San Pedro de Atacama, but head further north to the village of Putre for more mountain tours.
Valle de la Luna
Just 17km outside of San Pedro de Atacama in the Salt Mountains range lies Valle de la Luna (Moon Valley). Filled with lunar landscapes, sand dunes and salt caves, the valley is made up of 140,000sq/km of protected land under the patronage of the Los Flamencos National Reserve. On arrival to the park, you'll pay a 3,000CLP fee in cash and register with the park guards, who will point out the most important stops to make within the park. You can drive your car to all the points and there are park guards to help guide you along the way.
The best time to visit Valle de la Luna is dusk, when you can watch the sun set from a giant sand dune — although this makes it a somewhat crowded time. However, the pink, purple and gold colours bouncing off the moon-like landscape is worth it. The hike to the top is strenuous but short.
When visiting the salt caves, make sure to take a torch as the caves are pitch black inside. Take a moment when inside to listen to the rocks move as they are constantly expanding and contracting. It's a tight squeeze getting through some parts of the caves, so not ideal for those with claustrophobia.
Trails in the Valle de la Luna are quite short and are suitable for all ages and fitness levels. It's also an excellent place to mountain bike.
Geysers el Tatio
More than 14,000 feet above sea level, Geysers el Tatio is the world's highest geyser field, ringed by steaming volcanoes and spurting, bubbling geysers that bring to mind a giant kettle. The best time to visit is at sunrise so that you can truly appreciate the beautiful contrast of colours, smells, and textures. Though not strictly considered a hike, it is an eerie experience to explore the 70 geysers on foot through a maze of marked rocks.
The only difficult thing about visiting the geysers is the road to get there and staying warm. It's best to visit after a few days of exploring the Atacama Desert, as some people have experienced altitude sickness when travelling up to el Tatio. You can visit the geysers on your own but it's important to drive with caution. At 4,000m above sea level, it's also important to have plenty of layers and warm clothes — the average temperature at sunrise will be around -10C, so come prepared with gloves and hot drinks.
On your way back to San Pedro, make a stop to Machuca, a small village with about 20 houses and a beautiful church named San Santiago. If your hungry, make sure you try llama meat, sopaipillas (a traditional bread made from squash) and/or empanadas. You'll also see plenty of picture perfect lagoons and lookout points where you might find flamingos and other wildlife.
Ojos del Salado
If you're looking for volcano hiking, then Ojos del Salado should definitely be on your list. This monster volcano shares borders with Argentina and Chile, and sitting at 6,893m above sea level, it's the highest active volcano in the world. The climb to the summit can take between 7-15 days and is considered an intermediate hike but gets tricky in the last 50m stretch where a bit of technical skill is required. The biggest reason 75% of people fail to reach the peak is through not acclimatising properly.
Starting from the town of Copiapo, expeditions will typically spend nights at four shelters on the way to the summit, including the shimmering turquoise lake of Laguna Verde (4342m), before ascending to Refugio Claudio Lucero (4540m), Refugio Atacama (5100m) and Refugio Tejos (5833m).
The mountain can be climbed between November and March. During November and December, wind speeds can be a challenge while hiking. The peak season runs between late December and March and is your best chance to get good weather, but you'll meet plenty of people who are also climbing to the summit. Be aware that climbers will need permission from Chile's Direccion de Fronteras y Limites (DIFROL) to climb. You can get authorisation on their website.
Pan de Azúcar National Park
The Pan de Azúcar National Park is located in the coastal sector of the regions of Antofagasta and Atacama. It's still considered part of the Atacama Desert and offers five easy to intermediate main trails: Mirador, Los Lomitas, Los Sapos Aguada, Quebrada del Castillo and the Pan de Azúcar Coast trail. The 5km round trip Mirador is the most popular route, taking in sea cacti, foxes and the ubiquitous guanaco.
The highlight of the five trails is the abundant wildlife on view. Its coastal location means marine life is plentiful, from the endangered Humboldt penguin to colonies of sea lion, otters and pelicans. Bring your camera for pictures, as the natural light here is fantastic.
Juan Fernandez Islands
The Juan Fernandez Islands is one of the most unique places in the world. Its wildlife and natural habitat has been internationally recognised and it is now a UNESCO Biosphere Reserve. On Robinson Crusoe Island, 64% of the flora is endemic and 11 bird species are unique. Most visitors come to the archipelago to observe flora, fauna, scuba dive in the deep blue sea and climb its mountains for spectacular views of the Pacific Ocean.
Most trips will start from the town of San Juan Bautista on Robinson Crusoe Islands. Due to the fragility of the park, most hikes need to be organised and led by locally registered guides.
Alexander Selkirk Lookout
According to legend, Scottish Royal Naval officer Alexander Selkirk was marooned by his captain on an uninhabited island, later known as Robinson Crusoe Island, for four years and four months. Each day, he would hike four kilometres to this lookout and search the horizon for a rescue ship. His story of survival and adventure was widely publicised after his return to England, and eventually became a source of inspiration for writer Daniel Defoe's fictional character Robinson Crusoe.
The hike is not difficult, taking two hours of steady uphill trekking. At the end, hikers are rewarded with an amazing view of the island and the Pacific Ocean. Start the hike in San Juan Bautista and follow a trail that will take you through the steep slopes of Cerro Yunque. You have arrived when you see the plaque in honour of Selkirk.
The best time to visit the archipelago is between October and February. It's important to note that there are strong winds in October and cancelled or delayed flights are common. You can travel to the Islands by boat through a company called Transmarko. This vessel has capacity for 12 passengers in mixed accommodation .The trip takes approximately 40 hours in total and goes out once a month, usually during the last week. If you want to travel by ship, you must make reservations in advance.
Lake District and volcano trekking
The lakes and volcanoes scenic route is made up of 2,000km of routes that will lead you through twelve national parks, 22 lakes, seventeen volcanoes and 26 major rivers. These regions — La Araucania, los Rios and Los Lagos — contain a number of spectacular trails that will lead you into incredible araucaria and alecre forests, offering excellent trekking.
Self-guided trails are abundant in the Lake District. With such a large number of parks, you'll need several days to go through them all. If you want to do the entire route, 10 to 15 days is ideal. However, most people spend 3-5 days as a great introduction to the region. Most visitors spend their time in Pucon or Villarica. These two towns are the epicentre of the region, mecca of adventure tourism, and the entrance to the south of Chile. From here you can travel to some of the best trails in the region.
Further south, touristy Puerto Varas is the jumping off point for many outdoor adventures, such as horse-back riding and rock climbing.
Huerquehue National Park
This is a true hiker's paradise. Located just 35km from Pucon, this national park is famed for its ancient araucaria trees. The oldest tree is 1,800 years old and their seeds are a staple food in the diet of indigenous mapuche tribes. Within the park, there are two main trails for visitors to enjoy.
Park entrance fee is 5,000CLP during the high season (November-March) and 3,000CLP during the low season (April-October). Buses leave from Pucon at 08:30 and the last one returns at 19:00. Make sure you bring enough drinking water with you. The only place where you can refill with drinkable water is at the entrance of the park.
The easier of the two trails is the Los Lagos Circuit, which explores the parks crystal clear lakes and lagoons. This route is perfect for beginner to intermediate hikers and the total time to explore the circuit's five deep-blue lagoons is between 4-5 hours. If you're looking for something a bit more challenging, the San Sebastian trail might be better suited. This trail takes you through a magical araucaria forest until you reach Cerro San Sebastian for a 360-view of the entire region, including nine volcanoes. The total hiking time is 5-6 hours with 1200m of uphill climbing. The last hour is probably the most difficult part of the trail, involving some scrambling to reach the top. Follow the orange painted rocks that will lead you to the summit — and enjoy the views.
El Cañi Sanctuary
The Cañi Sanctuary has 500 hectares of mountain rainforest, 12 volcanic-born lakes, and a wide variety of birdlife to make any nature lover's heart flutter. Located just 28km east of Pucon along the route to el Huife thermal baths, you can take the bus or drive yourself. Park entrance is 4,000CLP and the guard will hand you a route to follow along with a list of flora and fauna that you can find on the trail.
The entire route consists of 8.5km of intermediate hiking, starting with a steep incline through a fantastic forest of native trees until you reach Laguna Negra viewpoint. After that, you'll be faced with a 45 minute uphill climb and a magnificent view of the region where you'll be able to spot four volcanoes; Llaima, Villarica, Quetrupillan, and Lanin. You must take a guide with you except during the summer when the trail is more obvious.
The region is popular with adventure seekers. Pucon and Villarica have great information centres to help you book side trips. Apart from hiking, the region has great thermal baths, kayaking, rafting, and nature watching.
Jeinimeni National Reserve in Chile Chico, Patagonia
This might just be Patagonia's best-kept secret. This national reserve has been around for years but only now has popped up on the radar thanks to the newly-formed Patagonia National Park that brings Lago Cochrane National Reserve, Patagonia Park and this reserve together as one giant natural wonderland.
Located 65km south of the town of Chile Chico, it is a short detour from the famous Carretera Austral in the Aysen Region of Chile.
The reserve has a micro-climate of its own. You can explore the beautiful milky turquoise lake and walk through valleys, dense forests and even see ancient paintings from the nomadic Tehuelche people who travelled between Argentina and Chile 14,000 years ago. Along the historic circuit within the park, you can walk through the trails that they once trod and traded along. There are three main highlights worth viewing along the 7.4km trail, that will take you approximately four hours to complete.
The Pinned Rock
Shaped by wind erosion, Piedra Clavada is a 40m high rock that looks like it's been pinned to the ground. The hike to Piedra Clavada begins at kilometre mark 25 on the path that leads from Chile Chico to Jeinimeni Lake National Reserve. Follow the route through the mountain pass, and right in the middle you'll see Piedra Clavada.
Pedregoso River Hand Cave
If you reach the Piedra Clavada first, just continue to follow the trail towards the portezuelo (the path between two mountains) and head upwards. This part of the trail is not difficult, but does involve ascending to 1,145m above sea level. From the portezuelo, walk down 100m to find the hand caves.
The cave contains an exceptional display of cave paintings dating back to between 9,500-13,000 years ago. There are many outlines of hands in the cave, but also images depicting animals such as guanaco and hunting scenes.
Moon Valley
Once you reach the top of this route, you'll be faced with incredible formations of rocks in shades of red and white, that recall a lunar landscape. The views are spectacular. Continue to follow the trail and it will lead you back to the parking lot where you first started when you visited the Piedra Clavada.
Glacier hiking
Chile is home to the majority of South America's glaciers and they are a spectacular showcase of mother nature's best work. You can find self-guided glaciers trails just a few hours from Santiago. If you're looking for something more adventurous, head down to wild Patagonia for once-in-a-lifetime trekking.
El Morado Natural Monument
Cajón del Maipo is a beautiful gorge in central Chile, just a couple hours southeast of Santiago. It's home to El Morado Natural Monument, a mountain reserve with trails to the San Francisco Glacier and Laguna Morales. This is a great day hike that is well-signposted and doesn't require a guide.
The trail is 13km long and takes about six hours to complete. The starting point is at Baños Morales at an altitude of 1,900m. You'll find a small parking lot, a few restaurants to enjoy lunch if you choose, and the entrance to both El Morado and the Morales thermal baths. While you're on the trail, make sure you stop for pictures at Aguas Panimávidas and for a dip in the mineral-rich water at Laguna Morales. The trail ends at the San Francisco Glacier lookout point, with superb views over the park. This is a moderate to difficult trail, with several steep inclines.
You can visit El Morado year-round, but you'll find the busiest times are during the summer months, weekends and holidays. Many locals from Santiago find the Cajon del Maipo and El Morado a perfect escape from the busy city.
Glacier Exploradores
Glacier Exploradores is the perfect place to explore the northern ice fields located in the Aysen region. Created many millennia ago, this glacier allows you to walk across the ice fields, exploring tunnels and caves as you go. Visiting the glacier requires a guide, and you will start your trek from Puerto Rio Tranquilo, a small town along the western shore of General Carrera Lake.
The journey to Glacier Exploradores starts with an hour and a half by road driving through evergreen forests, lakes and waterfalls. From here, it's a short hike up to the observation deck, where you can take in the Exploradores Valley and the northern slope of Mount Valentin, the tallest mountain in the region. From here, the expedition begins. It's a two-hour hike along an icy, rocky path, with ice caves and crevasses all around. New caves frequently open up, as the glacier recedes with warmer temperatures, so no two trips are the same. You'll need to wear crampons to navigate the ice, but these are normally supplied by your guide.
Depending on your tour operator, you can expect to walk for between 6-7 hours and 10km on the trip.
Glacier Grey
Intense Glacier Grey is the cherry-on-top for hikers who have already completed Torres del Paine's "W" or "O" circuit but is a fantastic standalone trek too. The glacier gets its name from the sparkling blue-grey colour that gleams off its surface and is arguably one of the best sites in Patagonia when combined with the 500m deep Lago Grey.
You can experience Glacier Grey through boat trips on Lago Grey or on a day-trip from Puerto Natales, but it is possible to ice-hike the glacier, although this trek is only available between October and April. The tour starts and ends from the Glacier Grey base camp on the northeast edge of Lago Grey. A 15-minute boat ride takes you to the west side of the glacier, where you'll trek on crampons to the ice-field, observing cracks in the ice, rivers, lagoons and tunnels. This is an ice-hike, so be prepared for a challenging trek with ice axes, crampons and harnesses. Expect to spend about an hour hiking to the glacier each way, and two hours exploring.
Cochamo Valley
Popular with young Chilean backpackers and rock climbing fanatics, the Cochamo Valley is slowly becoming a favourite stop for hikers in the South of Chile. This beautiful valley has been nicknamed the "Yosemite of South America" thanks to its forested granite domes, powerful waterfalls and dramatic paths. This valley is best for experienced and serious hikers who are looking for a challenge.
Historically, this valley was an important trade route between Southern Chile and Argentina. Herds of beef cattle were brought down from Argentina and traders would take dried and smoked fish from Chile across the mountains. Legend has it that Butch Cassidy and the Sundance Kid drove their cattle through the Valley.
To access the valley, visitors need to hike 13km from Cochamo village into the valley along a dirt track. Once there, most visitors camp (bringing their own equipment). Refugio Cochamo offers dorms and private room, but spaces fill up quickly and you'll need to pre-register.
There are plenty of hiking routes in Cochamo, offering dramatic terrain and exciting scenery.
La Junta - Arco Iris
The valley's most popular campsite is La Junta, which is also the starting point for several day hikes such as Trinidad, Arco Iris, La Paloma and Amphitheatre.
Each trail comes with its own scale of difficulty. However, the Arco Iris trail is the most popular hike in the valley — and also one of Chile's most challenging. A 13km roundtrip, this is a difficult to severe trek that includes steep hikes and rope climbing at several points. In places, this trek is more akin to mountaineering. Quite often, the trek route is simply a route trodden down by climbers looking to get to the rock.
The hike starts in the dense forest surrounding the campsite. Make a quick, ten-minute detour to see the Junta Cascades — a series of flat waterfalls which the adventurous can use as a slide to plunge into the water. After a couple of hours, trekkers will begin to use ropes to haul themselves up to the steeper sections of the route. Be aware that the rock can be slippery if wet, so secure yourself to the rope before continuing — and admire the views of the valley below as you climb.
After 3-4 hours hiking, the trail simple becomes a series of stacked rocks that you follow upwards with steep drops on both sides. Stick to this route, as going off the path can lead you into danger. This trek is only for those comfortable with exposure and handlines. However, the 360 views at the top are well worth the effort — on a clear day, you can see the mountain lakes and fjords that connect to the Pacific Ocean in the distance. Make sure you leave enough time to return the way you came — the descent is every bit as challenging.
Torres del Paine
Torres del Paine National Park is Chile's most famous national park and is a must-see destination for anyone interested in hiking. Its most popular hike is known as the W Trek — because the line that joins the most visited spots makes a perfect 'w'.
W Trek
The W Trek takes in three of Torres del Paine's most famous highlights — Valle Francés, Base of the Towers and the afore-mentioned Glacier Grey. The trek does get busy during peak months around December and January and it's advisable to book your accommodation in advance, as the refuges fill up.
The W Trek can be covered in four to five days, or you can choose to dip in and out of parts of the trek. The route is clearly signposted, but it is easy to get lost during the winter snow, so guides are recommended. During the summer months, the W is a popular trail and you'll run into a lot of people along the way.
Most trekkers choose to hike the trek from east to west, starting at Refugio La Torres and ending at Refugio Paine Grande or Refugio Grey. Doing it this way means you have a more strenuous climb to the Base of Towers at the beginning of your trek, when you're stronger. The trek runs into three valleys in the park, giving the hike its distinctive shape. In each valley, hikers are rewarded with one of the trek's iconic sights.
Mirador Base Las Torres (Base of the Towers)
This lookout is the reason hikers come to Torres del Paine in the first place. After hiking through the Ascencio Valley, including a demanding 800m ascent, trekkers are rewarded with views of the three jagged towers for which the park is named. The best time to visit is at sunrise. Most trekkers will camp out in the El Chileno Refugio the day before and then make the short, two-hour hike to the viewing point.
Mirador Britanico (Valle Francés)
The central part of the trek takes you to an awesome hanging glacier, which cracks and thunders over the icefield, with the occasional chunk of ice breaking off. It's an inspiring sight. From here, it's a couple of hour's hike to Mirador Britanico, which offers views over the entire Valle Francés.
Glacier Grey
The final leg of the trip sees hikers travel to Glacier Grey by walking along the ice-flecked Lago Grey. At the destination, you see an enormous glacier that stretches towards the ice cap. Make sure to check out the hanging wooden bridges that give better views of the glacier.
Cerro Castillo
Located in the heart of Aysen Patagonia, this jagged mountain peak is getting more attention from hikers and is said to be the next Torres del Paine. Located 60 miles south of Coyhaique just off the Carretera Austral, the Cerro Castillo National Park offers exciting trails and mountain biking.
There are two main routes at Cerro Castillo — a four-day hike to the mountain's base and a day-trip to the meltwater lake of Laguna Castillo, which follows part of the bigger trek.
Both routes offer constant views of Cerro Castillo and its glaciers. There are panoramic views of the Turbio River and the Ibáñez River and you can even spot huemules, a native deer-like animal hidden in the trees along the path. Whichever option you choose, it's worth travelling with a guide.
Cerro Castillo laguna trek
This popular day trek starts from Villa Cerro Castillo and is well signposted. The roundtrip takes about 6-7 hours and with an altitude gain of 1,100m, this isn't an easy hike, although it is simple to follow as orange markers show the way. Starting in farmland, the path ascends sharply through forests, offering views of rivers, mountains and lakes bordering Chile and Argentina. The viewpoint from the lagoon is spectacular, with Cerro Castillo shining in the background.
Cerro Castillo circuit trek
This famous 4-day hike takes walkers on a 53km jaunt through the Cerro Castillo National Reserve. This is a wild trek, with no shops or refuges along the way. Consequently, you'll have to be self-sufficent, carrying all your camping equipment, cooking gear and clothing. Drinking water is plentiful, but use purification tablets to sterilise stream and lake water.
The trail starts from Las Horquetas, a turning off the Carretera Austral between Coyhaique and Cerro Castillo. Day one consists of a gentle, flat meander to the National Reserve through woodland and field until your reach the valley of Rio Turbo and a campsite.
Day two is a steep hike up to El Peñon pass, which stays snowy even in summer. There are great views over the entire reserve from here, before a rocky descent to either El Bosque camp in the forest or the slightly further La Tetera near the turquoise Cerro Castillo Lake.
Day three sees walkers travel up the Cerro Castillo pass, which offers even better views of the lake and valley below. It can get very windy on the pass, so take care with the descent. Here, you have three options: Stay at Los Porteadores camp, hike an extra hour to the more remote Neozelandes camp, or head straight back to Cerro Castillo village. Your final day is a simple hike down back to the road.
Chile is the most popular destination in South America for cycling tours, offering lush scenery, mountain trails and the famous Carretera Austral.
Cycling the Carretera Austral
The Carretera Austral is one of the world's most challenging bike routes. This scenic highway, also known as "Ruta 7", is 1,240km of paved and gravel roads that explore wild and unpredictable Patagonia.
The time it takes the complete the Carretera Austral is completely up to you. There is a famous saying in Patagonia that goes: "Quien se apura en la Patagonia, pierde su tiempo", which translates as "Whoever goes too fast in Patagonia, wastes their time". However many days that you decide to cycle for, the best time of year to tackle the Carretera Austral is between November and March.
Most people cycle between 50-60km a day and take additional days to explore the area or just rest. Riding the entire route from Puerto Montt to Villa O'Higgins takes a minimum of 20 days, but that's without enjoying the stunning scenery and taking rest days.
Routes for cycling the Carretera Austral
Most cyclists travel from north to south, as the prevailing winds will be in your favour. There is no right way to ride along the Carretera Austral but here are some routes that cyclists follow:
Puerto Montt to Villa O'Higgins: The full route involves several ferry crossings and a gradually worsening track as you head south. Lodges and camping are the best places to stay. Try rafting in Futaleufú or visit the hot springs at Termas de Amarillo along the way.

Go through Chiloe: This route starts from Puerto Montt but follows Ruta 5 to the island of Chiloe, a UNESCO World Heritage site best known for its beautiful wooden churches and birdwatching. Cycle Ruta 5 until you reach Castro or Quellon, from where you can sail to the of ports Puerto Aysen, Puerto Chacabuco, Raul Marin Balmaceda, Puerto Cisnes or Chaiten.

Continue through Argentina: Many cyclists will fly into Balmaceda and travel down to Villa O'Higgins and then cross over to Argentina until they reach El Chalten. The majority of this route is on gravel and is closer to off-roading. Make sure you make a detour to explore Tortel, a beautiful little town that can only be explored on foot.

Be aware that the path winds through some of Chile's most beautiful — but isolated — spots. Take cash, repair kits and emergency supplies.
Colchagua Valley and vineyards
The perfect match for cycling fans and oenophiles — or just those that want to work off the wine. Most Chilean vineyards require reservations in order to visit so the majority of cycling trips are done through organised tours. Tours can range from a day trip from Santiago to the nearby vineyards of the Ruta Maipo Alto to week-long rides through the famous Colchagua Valley, 100 miles (160km) south of the capital.
The big vineyards are open year-round. You'll find a number of harvest festivals during the late summer and early autumn months which are worth visiting. Most cycling routes are easy, with a mixture of paved and dirt roads between the vineyards. If you're looking for more than a day's bike ride, then Colchagua Valley is your best bet.
Colchagua Valley
Colchagua Valley is one of Chile's most famous wine regions, offering many different vineyards and a large variety of grapes. The quiet roads into its small villages allow you to savour the dramatic landscapes overlooking the Andes mountains. Colchagua Valley is perfect for growing excellent Sauvignon Blanc and strong red wine grapes such as Carmenère, which was thought to be extinct for more than a century before being rediscovered.
The valley's biggest city, Santa Cruz, is the best option for renting bicycles. Many wineries will include bike rental if you book directly with them, but booking independently gives you the freedom to travel around and explore smaller vineyards too. The Colchagua Valley is a small and compact area which can easily be explored over a couple of days. If you start and end in Santa Cruz, you should be able to visit 4-5 high-quality vineyards within 10km. Bike rentals are around 10,000CLP per person for 48 hours.
Lake Llanquihue
Llanquihue is Chile's second largest lake in the Lake District region and is home to the largest paved bike path in the country. With the freedom to ride on the self-guided trip around the lake, you'll enjoy spectacular views of the water (which changes colour from turquoise to dark blue/grey) and explore some of the region's historic towns.
Most cyclists complete the route in 3-4 days, starting and finishing in Puerto Varas. Visitors can either travel as part of a tour, which will include accommodation and meals, or you can travel independently, staying in campsites and cabins around the lake.
The best time to complete this trail is between November and April, with January and February being the busiest months as holidaying Chileans head into Puerto Varas. This is easy cycling, with a large part of the route having its own paved bike path.
Look for hostels and information centres along the route that are 'bike friendly'. These spaces welcome cyclists and allow you to repair your bikes or store them safely.
Atacama Desert
Cyclists — or more specifically mountain bikers — come to the Atacama Desert to challenge themselves. This parched inner-desert region spans roughly 130,000sq/km of dry and dusty conditions with beautiful orange-rust coloured mountains, caves and valleys. Most travel to San Pedro de Atacama, but the desert extends all the way towards the Pacific coast and as far south as the Salado-Copiapó drainage basins.
Valle de la Luna
Just 17km outside of San Pedro de Atacama in the Salt Mountains range lies Valle de la Luna, also known as the Moon Valley. The valley is filled with lunar landscapes, sand dunes, and salt caves that are worth exploring.
The path to the valley is well sign-posted, flat and on paved roads, so it is easy to find your way from San Pedro. Make sure you enter the park's main entrance before 4pm, as they won't let riders in after that time.
Once inside the park, just follow the signs. The bike ride from the Great Sand Dunes to Las Tres Marias is the most fun and if you're looking for something more challenging, try riding up to the Quedabra del Diablo. This three-hour journey from a dried-up riverbed through red clay mountains leads to spectacular views over surreal landscapes.
Garganta del Diablo
Another great bike path near San Pedro de Atacama is Garganta del Diablo (Devil's Throat). Just 18km from San Pedro, you'll find the entrance a little bit further on from the ancient fortress of Pukara del Quitor. This ride is considered easy to intermediate, but does involve some ascents and rocky sections. Mostly, you'll cruise along the river, passing through an area known as Catarpe, which has a small church and then finish the route at La Garganta del Diablo. You'll go through strange caves and curious rock formations until you reach a narrow passage surrounded by hills, known as El Tunel, before returning to San Pedro
Elqui Valley
The Elqui Valley might just be one of the most peaceful places to ride your bike in Chile. Known worldwide for its clear skies and being the centre of pisco production, Valle del Elqui (Elqui Valley) is the ideal place to escape the city. This is a good destination for families who want to ride bikes with kids.
The Elqui River runs along the valley for 140km, cooling the air and offering plenty of places to stop and admire the view. The easiest places to hire bikes are the towns of La Serena and Vicuña. Paths in the valley are well-marked, but if you don't want to go on your own, there are plenty of guided tours offering single or multiple day bike trips.
Vicuña
This sleepy town is a great stop along the Elqui Valley. It's home to the Gabriela Mistral museum, one of only two Nobel Prize for Literature winners in Chile. There are also several pisco distilleries that offer free pisco tours and tastings. Make sure that you ride through San Isidro and Diagutas — these small towns are colourful and make a great place to stop for lunch.
Guayacan Brewery
If beer is more to your liking then the Guayacan Brewery might exceed your expectations. This local craft beer is sold nationwide and is well worth trying. Park your bike outside and head into their open-air beer garden.
Pisco Elqui
Pisco Elqui sits at an altitude of 1,250m above sea level. Located in the heart of the valley, this charming village offers the best tourist infrastructure in the region. Make sure that you ride down to Montegrande, the hometown of Gabriela Mistral, then ride uphill for a gruelling 20km to an amazing lookout over the Cochiguaz River.
Rafting, kayaking and caving — if you want to get wet and wild, then Chile has plenty of places to try out watersports.

Cajón del Maipo
Cajón del Maipo is a beautiful gorge in central Chile, just a couple hours southeast of Santiago. Here you can find a number of water-related activities such as white water rafting, kayaking and canyoning. The Maipo River is the main river that flows into the city of Santiago and is an important source of water for producing wine in the valley.
The best time to get on the water is the summer months of December-March when the weather is warmest.
Rafting
Rafting is the most popular watersport available in the Cajón del Maipo. With two departure times a day, there are plenty of rafting agencies to choose from with the main difference being the distance travelled once in the Maipo River.
All routes begin at Cascada de las Ánimas, where you can also hike through valleys, mountain ranges and waterfalls. Within an hour, you'll pass through III and IV class rapids surrounded by stone canyons, large rocks and mountains on all sides. The Maipo River is perfect for all age ranges and levels of experience.
Kayaking
An alternative to rafting in the Cajón del Maipo is kayaking, which gets you closer to the water. You can choose to use a traditional kayak or an inflatable kayak. An inflatable kayak is very similar to canoes in the sense that they are more open and stable, which is great for people who are new to kayaking or have little experience.
Canyoning
This sport has become an instant hit in Chile. Canyoning involves hiking down a canyon, diving into rockpools and slithering down waterfalls. You'll use some ropes to help guide you and should be prepared to get very wet. You can find canyoning tours between El Peachotón, El Toyo and El Canelo. No previous experience is required but you'll definitely need to be up for a full day of heavy physical activity and be comfortable in the water.
Rafting in the Maule region
The Maule region produces 50% of Chile's wine and a number of the country's largest vineyards are located here. There are several rivers in Maule that offer a variety of rafting, with class III and IV rapids that are perfect for first-timers, children and experienced rafters alike. There are two main options for rafting.
Rio Teno
Near the Los Queñes sector of the Teno river is a perfect entrance to start a 12km run through class III rapids with wacky names like Brushy, La Leona, Milkshake and Condor. Along the trail, you'll see beautiful waterfalls and some of Chile's best birdlife.
Rio Claro
Close to the Rio Teno is the smaller Rio Claro, offering more technical rafting for those with more experience. Sat in a mossy green canyon, in contrast to the drier, orange hues that are more common in the region, this river offers more of a challenge with class III rapids.
Rio Petrohué
Between cliffs and the Calbuco and Osorno volcanoes lies Rio Petrohué, a centre for adventure activities such as rafting, kayaking and fishing. Located just 57km from Puerto Varas (where many of the activities start from) in the Lake District region, the best time to visit is during the summer months between December and March.
Rafting
The Rio Petrohué is a great place for beginners to get an introduction to rafting. Guides will take you through the different paddling techniques and safety instructions before you head into the water. Most tours will explore 14km of rapids, navigating swells, drops and rocks. During the trip, you'll have rest stops and the opportunity to swim in the water in calmer spots.
Kayaking
Kayaking on the Rio Petrohué follows the same route as rafting tours, but your smaller boat means you can explore one of the many fjords located near the mouth of the River and the Reloncavi Sound, where the waters of the river meet the Pacific Ocean. Sea kayaking in this area does not require any extra experience, but you must be able to swim.
Fishing
Fishing at Rio Petrohué is usually done by boat. Here, you'll be able to find Chinook, king salmon, rainbow trout and brown trout. Due to its proximity to the Pacific Ocean, you'll be able to spot trout swimming upstream to spawn.
Futaleufú
If you're looking for fast rapids and high adrenaline adventures, the Futaleufú River in northern Patagonia will not disappoint. Rafting and kayaking experts travel from all over the world to train and experience the river's IV and V class rapids. Futaleufú is considered one of the best rivers in the world for watersports, with extremely long stretches, powerful waves and demanding routes. This river requires plenty of skill and should only be tackled by experienced and advanced riders. However, with proper training and guidance, beginners can get in the water.
Getting here is not easy. Your fastest option is taking a small charter plane from Puerto Montt to Chaitén. From Chaitén, you must connect via bus towards Futaleufú. You can also take a ferry boat to Chaitén and then connect via bus. Its awkward position means that visitors tend to spend several days in the region, where you can also experience mountain hiking, horseback riding and fishing.
Rafting
The river has the perfect combination of the two most important elements for rafting: good flow and a fair slope. If you're a beginner, you'll want to try the "Bridge to Bridge" section, an 8km route with numerous III and IV rapids that takes 4 ½ hours to complete.
If you're looking for something a bit more challenging, there are two full-day options that are worth considering. The first is the Azul River-Bridge section that runs III, IV, and V class rapids along 14km of the river. More advanced riders can try the 20km Macal section — it's one of the best rafting routes on earth.
Kayaking
Rio Futaleufú is large and powerful so it can difficult to find trails, launchpads and scouting spots. It's best to hire a local guide as they know the best put-ins and take-outs along the river. They will take care of logistics and transportation so that you can completely focus on enjoying the river to the fullest.
Fishing
Fly fishing is a favourite activity along the river, where you can catch brown and rainbow trout and the occasional salmon. The Futaleufú area has several rivers that you can fish in. The Futaleufú itself holds the record for the largest brown trout ever caught in Chile, while the Rio Puelo offers a perfect mixture of panoramic views, hikes to waterfalls and virgin forests — as well as excellent fishing.
Torres del Paine (Rio Serrano)
Located within the Torres del Paine National Park, the Rio Serrano is 38km long and filled with awe-inspiring ice fields and fjords. The best way to explore this area is by sea kayak, which makes a perfect add-on to hiking the traditional W circuit. You'll need to be physically fit, as longer trips can involve up to six hours a day kayaking in high winds. However, getting on the water is an exceptional way to experience the beauty of Torres del Paine.
The most common way to explore this area is on a two-day tour with a local expert/guide. If you want additional days, you can ask the guide to modify the tour so that you spend less time kayaking and more exploring the wilderness. On longer trips, accommodation will usually be camping in tents in the Puerto Toro area.
Sea kayaking routes on the Rio Serrano vary, but the start point is usually the Serrano bank, with the end point always in Puerto Natales, after kayaking up the Ultima Esperanza fjord.
La Araucania
Pucon has built up a big reputation as a destination with world-class watersports. The crystal clear flowing rivers here have rapids for all levels of experience, where you can try rafting and kayaking along the Trancura and Liucura rivers.
Considered the gateway to the south of Chile, Pucon has great outdoor trails and national parks that are also worth visiting.
Rafting
There are two common rafting routes in La Araucania. Most people do the Trancura alto, which is a bit more adventurous as you'll experience class III and IV rapids. If you think that might be too much for you, then Trancura bajo is a better bet for inexperienced rafters.
Kayaking
Kayaking offers more variety in routes than rafting, with the smaller kayak able to squeeze through different spaces. La Araucania is a great area to learn how to kayak, with plenty of beginner courses offering 1-3 day programmes. In addition to the Liucura and Trancura rivers, the Upper Palguin route has an amazing waterfall that leads you the Lower Palguin — a fun route for first-time kayakers.
Chile may have 4,270km of coastline, but it's usually not on people's list of beach destinations. While the beaches of the central regions in Chile have plenty of space for those who are looking to relax and catch up with a good book, most Chilean beaches are filled with wildlife and adventure.
Surfing
Chile's rocky coastline is a perfect destination for those who are chasing world-class waves and hidden beaches. No matter what your skill level, it's best to go with a surf guide the first time you attempt to tackle the waves at any of these surf points. The locals know the waves better than anyone and can guide you to the best breaks and where to enter the water.
Iquique
Iquique is one of the most popular northern cities in Chile. Filled with adventure, many people come to visit for its historical landmarks, cultural festivals, and for activities such as surfing and paragliding. Iquique is well-known to have excellent waves for surfing and bodyboarding.
Playa Cavancha has everything you would want in a beach. During the summer months, the beach does get crowded but there is always room for a dip in the ocean. Head north to find bodyboarders and surfers in the water catching world-class caves. While Iquique has a few spots for beginners, the waves along this coast are more for experienced surfers and should be entered with caution.
Where to surf
Most of Iquique's waves break close to the rocky shore and onto shallow reefs, making it one for more experienced surfers. Beginners should try bodyboarding first. You'll enjoy your time much more and catch a wave a lot faster than surfing.
El Colegio
Considered the best waves in Iquique, as well as the hardest, El Colegio is definitely for advanced surfers as swells can reach 5-6m on a good day. On average, you're looking at 2-3m swells. Right waves are formed here that allow tubes and good curves.
Las Urracas
Right next to El Colegio, this spot offers consistent surfing throughout the whole day. Watch out for the surprisingly shallow reef. Waves at Las Urracas reach up to 3m tall and move quickly.
La Punta
Located just north of Cavancha, this is one of the most popular points for surfers, so arrive first thing in the morning. This spot offers excellent surfing in low swells, meaning it's often crowded.
Faro
Located on the northern end of Cavancha beach, this section is perfect for beginners and those who are trying to get familiar with the waves in Chile.
Visiting Iquique
Surfing in Iquique can be done year-round, but be aware that the city experiences extreme temperatures and the water will always require you to wear a wetsuit. There are a number of surf hostels and hotels along the coast and near surfing spots.
Pichilemu
Known as Chile's best surf spot, this is a paradise for experienced surfers, offering challenging waves and strong currents. It offers a number of activities such as kite surfing, sailing and windsurfing near the beach, but surfing has definitely taken over.
Where to surf
Pichilemu has grown massively in the last decade, offering excellent surfing and a chilled out atmosphere. Be aware that surfing here requires a full wetsuit as the water is very cold.
La Puntilla
Located at the front of Park Ross, La Puntilla is ideal for those who want to enjoy a day at the beach — and for those who are looking for the longest surf ride in the country. The waves here run for a kilometre with consistent swells that can reach up to 4m high. This is a great place for beginners and for riders getting acquainted with the waters in this region. Paddling out against the drift can be exhausting, so many opt for the treacherous walk along the rocks before jumping in.
Infiernillo
This black sand beach is just a short walk away from La Puntilla and is best for intermediate and advanced riders. Known for having fast and unpredictable waves, it's best to come out during high tide as this spot has no wind protection.
Punta de Lobos
Only for advanced surfers, this is the hardest surf spot in Pichilemu offering rocky cliffs and plenty of inquisitive sea lions. Waves can reach up to 6m high and surfers walk out along the rocky edge waiting for the best moment to jump into the sea.
Visiting Pichilemu
Winter has some great waves but you can find consistent waves throughout the year. The summer months (Dec-Feb) are quite busy with Chileans who visit Pichilemu as a holiday destination.
There are plenty of places where you can rent a board and a wetsuit. The water is very cold, therefore a wetsuit is necessary and booties, caps and gloves are recommended.
Most visitors rent cabins or stay at surf hostels in Pichilemu. You'll need a car to get between surf points but those without can catch a ride with others going to the same spot.
Arica
Known as the city of eternal spring, Arica is the most northerly city in Chile. It is packed with world-class waves and annual surf competitions featuring some of the world's most famous surfers.
Where to surf
Arica is most suited to advanced surfers. However, there are plenty of spots where beginners and intermediate riders can come and learn from the best.
El Gringo
The most popular spot in Arica, El Gringo is also known as the Chilean pipeline. This one is only for experienced surfers, with hazards including shallow, sharp reef studded with barnacles and sea urchins and the occasionally aggressive sea lion.
La Isla
Suitable for intermediate and advanced riders, the best time to visit is during the summer months where you'll find great tubular sections for manoeuvring. The waves at La Isla break really close to the rocks and it needs a medium-size swell to be at its best.
Arenillas Negras
This where beginners and surf schools go to practice and get used to the waves in Arica. This black sandy beach is filled with fun waves for all levels.
Visiting Arica
Since this city is known as the city of eternal spring, you can catch waves all year long. The waves tend to be more hollow between November and March due to swells from the north. The Pacific is warm enough to bathe in comfortably, but weak swimmers should be aware of the strong ocean currents, especially those travelling with children.
Beaches
Chile might not be known as a beach destination despite its many miles of coastline, but there are hidden, wild beaches well worth visiting.
Coquimbo region
A five-hour drive north of Santiago lies the Coquimbo region and the nearest thing Chile has to beach resorts. Here, you'll find a number of beautiful beaches to sunbathe on and enjoy the crystal blue waters. Be warned though — while the waters may look inviting, the Pacific currents mean they stay cold year round.
The scenic, sheltered bay of La Herradura is a popular spot to walk around and sunbathe. Its waters are calm throughout the year so it's a safe place to swim and try other watersports. Further north is Peñuelas beach, which is famous for its fishing port and a great place to try scuba diving.
Also worth visiting is the small beach town of Totoralillo, which is a good place for beginner surfers to get in the water. Its gentle waves are perfect for beginners and intermediate riders as well as bodyboarders.
Caleta Condor, Mansa Bay
One beach area that you don't want to miss in the south of Chile is the protected area of Mapu Lahual. Located just 60km from the regional city of Osorno lies Mansa Bay and a number of smaller bays and coves with beautiful blue waters and white sand. The most isolated — but possibly most beautiful — of these is Caleta Condor, a bone-white sandy beach that lies in the indigenous Huilliche Reserve, surrounded by forests.
Due to its remote location, getting to Caleta Condor is a challenge. So, it's worth spending a couple of days to a week in the area exploring the various coves and beaches. The area is relatively new to tourism, so accommodation is largely based around homestays or camping. It's also worth bringing cash as facilities for credit and debit cards are limited.
The fastest way to get to Caleta Condor is from Osorno, with a bus to Mansa Bay taking two hours. From here, you can take a two-hour boat ride to Caleta Condor. At the time of writing, the boat only operates on Mondays and Wednesdays.
Cole Cole beach, Chiloé
On the wildlife-filled island of Chiloé lies a hidden beach of white sand and clear blue water surrounded by lush rainforest. Cole Cole is located in the northern section of Chiloé National Park. To get there, visitors have to travel along cliffs, forest paths and beaches from the south entrance, with the hike taking a couple of hours. However, the views from Cole Cole are worth the walk.
It's worth spending the night near Cole Cole if you don't want to hike too much. This beach has campsites and basic services for those who want to sleep here, or you can stay in hotels and lodges at nearby Cucao, which also offers horseback tours along the beach.
Chiloé is Chile's largest island and its unique ecosystem means it is filled with diverse wildlife. Located in the famous Lake District, visitors can easily spend a week exploring everything that the island has to offer.
Skiing is Chile's favourite winter sport, with the Andean mountains running down the country's spine offering excellent routes and powder. For the adventurous, try heli-skiing, where you're dropped at the top of a mountain by helicopter before the adrenaline rush of skiing down.

Near Santiago
Santiago is Chile's largest metropolitan city and near to some of the best ski resorts in the country. Just a 90-minute drive away you'll find the small sleepy town of Farellones, which sits at the foot of Cerro Colorado, just a few kilometres from the famous Tres Valle de Los Andes.
This refers to Chile's three largest and most popular ski resorts; El Colorado, La Parva, and Valle Nevado. You can visit the resorts separately or buy a pass which gives you access to all three. The Tres Valle de Los Andes resorts get very busy once the high season begins — June to August.
Getting to Tres Valle de Los Andes from Santiago is pretty straightforward. There are daily shuttle buses that leave from the Escuela Militar area of Santiago, where you can also rent ski and snowboard equipment.
Most people stay in Santiago and head up to the resorts for the day. If you want to spend more time in the snow, there are plenty of hotels and cabins to choose from.
El Colorado
El Colorado has a ski area of 1,100 acres and is most Chileans favourite place to ski or snowboard. This resort is the closest to Santiago, has full ski and snowboard equipment rental and lessons for every level of experience, making it an excellent place for families. El Colorado's longest slope is 4.3km, with its Los Zarros track being the highest at 3,300m above sea level with a vertical drop of 1,090m.
Valle Nevado

Located on the other side of the same valley as El Colorado, Valle Nevado usually has better conditions during the season. If you want to experience both valleys, you can purchase a special ski pass that allows you to experience both. Valle Nevado is just a 30 minutes drive from El Colorado, so its easy to get between the two. This resort offers a more modern ski experience with 35km of trails and plenty of slopes for first-timers to learn.
La Parva
This is a smaller resort that sits right next to El Colorado. This resort has plenty of family-friendly and beginner slopes, but you'll also find more challenging slopes than in El Colorado and Valle Nevado. La Parva sits at 2,750m altitude and is best defined as a cosy mountain village, with modern buildings that seem to hang from its may slopes.
Nevados de Chillán
If you want to escape from Santiago and explore more of Chile, Nevados de Chillán, located in the Bio-Bio Region south of Santiago, is a great option. This resort has 560 hectares of skiable terrain with 13 ski lifts and more than 30 tracks, including the longest ski trail in South America — Las Tres Marias is approximately 12km long. With a perfect combination of high-quality powder snow and volcanic hot springs, Nevados de Chillán is a very popular destination.
Nevados de Chillán offers rental equipment and lessons for any age and skill level. For experienced skiers, heli-skiing is also available. After a long and intense day, the best way to relax those muscles is in the natural hot springs just around the corner from the resort.
There are several ways to get to Chillán. You can fly into nearby Concepcion and then take a bus or rent a car. The other option is to drive to Chillán from Santiago, which is about 440km or 4-5 hours.
Corralco
Corralco is a beautiful mountain resort located in the Malalcahuello-Nalcas national reserve, 120km from Temuco and 37km from Curacautín, in the Araucanía region. Corralco has one of the longest seasons of the all the ski resorts in Chile. Depending on when the first snow falls in early June, the high peak season lasts from mid-July until mid-September. This resort is set over 1,800 hectares and is excellent for practising alpine skiing and snowboarding.
Visitors can enjoy 29 flattened slopes with different degrees of difficulty for beginner, intermediate and expert skiers. This resort is great for learning as there is a mini ski lift to 200m — ideal for beginners, learners or those who just want to enjoy sledging or tubing. Corralco's ski slopes are on the sides of the Lonquimay volcano with an amazing view of the Llaima and Andes.
Corralco also has its own hotel where the majority of visitors stay. This hotel is located within the national park and is completely surrounded by the Araucaria tree, a beautiful slow-growing evergreen tree that only grows in the region. The hotel offers a variety of other activities that are not ski-related, such as horseback riding, trail running, kayak, and hot springs.
Cerro Mirador
For those who are looking to ski at the end of the world, overlooking the Strait of Magellan and Tierra del Fuego, then Cerro Mirador is the resort for you. Located just 9km west of Punta Arenas, within the Magallanes National Reserve, Cerro Mirador offers spectacular views of the city and Patagonia. The season runs from mid-June to mid-September and Cerro Mirador is one of the only places in the world where you can ski while looking at the ocean. Most people choose to stay in Punta Arenas, as there are lots of places to stay, good equipment hire and transportation to the centre.
Cerro Mirador, otherwise known as Mount Fenton, has 11 ski slopes with narrow powder-runs that move through trees, posing a nice challenge for skiers. It has a double chairlift and one ski lift with the highest point at 600m above sea level.
Chile is a spectacular scuba diving destination. With so much coastline, it offers many diverse dives and wildlife watching, from penguins around Punta Arenas to the deep blues of Easter Island. Jump in.
Easter Island
Easter Island (also known as Rapa Nui) is one of the most remote islands in the world and offers excellent diving due to its volcanic landscape. Divers here will find caves, arches, cliffs, and plenty of lava platforms underneath the calm waters that surround Easter island. On most days, visibility can reach up to 60m and while you won't find much coral reef, there are plenty of colourful tropical fish swimming around. If you're lucky, you might even spot a whale or green sea turtle.
A PADI scuba diving license is not required for basic diving but is advisable for accessing more interesting sites. The two main scuba diving centres — Mike Rapu and the Orca Diving Centre — are in capital Hanga Roa, which is also the jumping off point for most dive sites.
Easter Island scuba diving sites
All of the dive sites are close to Hanga Roa Harbour and you'll spend no more than 10 minutes on a boat before diving into Easter Island's waters.
Acantilado (The Cliff) is a great spot to start, with volcanic limestone and young coral growing on it. Try the Moai Site, which features a submerged 25-feet-tall moai statue, or The Cathedral, a famous lava tube where you can explore structures and caverns that mimic a cavernous cathedral.
Antofagasta
This small port town in the north of Chile might not sound like an ideal first choice for a holiday, but Antofagasta has some hidden underwater wonders. If you like cooler waters and the chance to see whales, dolphins, sea lions and other wildlife, then Antofagasta could be your destination. The best conditions for diving are early in the morning, as this avoids plankton blooms, with most dive sites close to the shore as the drop-off is quite severe.
Antofagasta diving sites
There are more than 17 dive sites along the coast of Antofagasta. Start with the Maria Elizabeth Shipwreck, a small artificial reef that's filled with colour and lots of sea life. The Anemone Wall is a longer, 45-minute dive to a 70ft wall, with sea lions and the occasional gill shark for company. For those looking for something more challenging, the interestingly-named Cauldron of Death is suitable only for experienced divers.
Coquimbo region
Coquimbo's coastline offers a number of dive spots that are worth visiting. You'll find 58km of calm, warm waters waiting to be explored, with visibility reaching 30m in most dive locations. This is a perfect place for beginner divers who want to get their PADI certifications, with many dive centres, instructors and beach hangouts. La Serena — Chile's second oldest city — is a good place to base yourself. Coquimbo's coast is laidback, offering few activities besides beaches, diving and some of the freshest seafood you'll find in the country.
Coquimbo diving sites
First up, try the dive resort of Las Tacas, a short drive from La Serena. Start with Las Catedrales, an underwater mountain range offering lava tunnels and walls. The marine life here includes giant jellyfish (December to February), sea lions and schools of fish. If you're looking for something more advanced, try the 15m tunnel crossing of La Caverna.
Next, try Guanaqueros. This fisherman's cove offers year-round diving at Barnes Bay, with six diving points suitable for all levels. Finish your diving tour in Pichidangui, where you can see corals, starfish and dolphins.
Juan Fernandez Archipelago
Known internationally as a diving location, the volcanic origin of the Juan Fernandez Archipelago has created an unparalleled underwater experience, with mountains, oases and a huge variety of sea life. Located just a two hour plane from Valparaiso, these islands are filled with sea lions, tropical fish and Magellanic penguins. Head to Robinson Crusoe island for tour operators and dive experts.
The archipelago's water temperature reaches a balmy 20C between December and March, which is the best time to visit.
Juan Fernandez diving sites
There are several excellent diving points all located around Robinson Crusoe island. For most divers here, the big attraction is the sea life. Look out for the Juan Fernandez fur seal, scorpionfish, sea urchins and many more.
While the reputation of Chilean cuisine lags behind that of some its neighbours, there's plenty for gastronomes to get their teeth stuck into. From hearty stews to tangy ceviche, Chile's distinctive dishes mix Spanish and indigenous influences. Try fresh seafood along Chile's never-ending coastline, or the fresh produce and world-renowned wine of its heartlands.
What to eat and drink
Chilean food has a reputation for being a little traditional, so expect to see soups, casseroles and plenty of meat and potatoes. Look out for picadas (old-fashioned restaurants) serving comida criolla if you want a taste of the countryside. The exception is its coastal towns, where ceviche (fish cured in lime juice and chilli) and other seafood dishes offer a more delicate meal.
Chileans start the day with coffee, tea and pastries or bread, with lunch being the main meal of the day. Evening meals are typically light, with an assortment of breads, cheese and ham served alongside drinks.
The basics
The food you'll find in Chile will depend on the region you're in. In the north, the cuisine is influenced by Andean cultures and is high in protein. Expect plenty of asados (barbecues), meat stews and potatoes. In the central valley and coast, expect more vegetables and seafood, with pulses and corn particularly popular. Try cazuela, a stew made of different types of meat and named for the pot in which it's cooked in. Southern Chilean cuisine is influenced by the indigenous Mapuche culture, with merkén spice (ground smoked red chillis and coriander) a familiar flavouring.
Meat dishes
Meat is central to Chilean cuisine and Chileans are avowed carnivores. From the summertime asado to the more upmarket parillada (a parade of steaks, chops and sausages on a hot grill), most meals are a meaty affair.
In the north, llama and alpaca meat are common, while beef, chicken and pork are popular elsewhere. Try pollo al conac, a chicken stew with brandy and cream, pastel del choclo (mince or chicken pie topped with sweetcorn and sugar) or the snacky empanada (pastries filled with meat, chicken, cheese or vegetables).

Fish and seafood
With its miles of coastline, it's unsurprising that Chile offers a wealth of excellent seafood and fish dishes.
Most coastal towns have a seafood market where you can buy fish or sample freshly caught produce. Try ceviche, fried fish, or any number of shellfish, clams and langoustine grilled or steamed.
Try the unusual pastel de jaibas, a pie made with fresh crab meat or look for caldillo marino, a classic seafood soup that is served across the country. Lastly, sushi is popular in Chile, with the quality and freshness of the fish paramount.
Sweets and desserts
Most Chilean desserts include dulce de leche (a sweetened, thickened cream known locally as manjar). Try tres leches cake (made with condensed, whole and evaporated milk), alfajor (cookies sandwiching a thick layer of manjar) and leche asador (a baked crème caramel lookalike).
What to drink
Chile rightly has a reputation for excellent wine, with its temperate climate, days of sunshine and resistance to pests making it ideal for grape-growing. Wine grapes are grown all over the country, but enthusiasts should look to the routes around Maipo Valley, Casablanca Valley and Colchagua Valley for the better wine routes.
For something stronger, try a pisco sour, a white brandy made with Moscatel grapes mixed with lime and sugar. Chileans regard it as their national drink and are in fierce conflict with Peruvians over its ownership.
All you need to know to begin planning your trip to Chile
How easy is it to exchange money in Chile?
Chile's currency is the peso. Globally, it isn't considered a major currency, so you may struggle to find Chilean pesos available in your home country. It is possible to exchange money at airports and major hotels in Chile, but the exchange is often not favourable. Your best bet is to take money out of an ATM or in a casa de cambio (foreign exchange bureau) on arrival. Be aware that there are few ATMs along the Carretera Austral.
Do I need a power adapter in Chile?
Chile uses 220 volt, 50 hertz electricity. Plugs are typically the two-pronged flat pins used in the US, although some places also use two-pronged round pins. You'll need a power adapter to fit European and British plugs.
What should I buy in Chile?
Chile is famous for its alpaca wool, so look for ponchos and woven blankets. The Mapuche are famous for their silverwork and clay or ceramic pots, which make excellent (if heavy) souvenirs.
For something more delicate, look for jewellery studded with the semi-precious lapis lazuli blue stone, or copper handicrafts and jewellery.
Do I need any vaccinations for Chile?
All travellers should visit a doctor before travelling to Chile, as they will provide the most up-to-date information on vaccinations and health issues. Make sure you have adequate travel insurance, as most doctors and medical facilities will require payment in cash immediately.
Is travel in Chile safe?
When compared with many other South American countries, travel in Chile is remarkably safe. As with any destination, be aware of your belongings when in crowded cities, beach resorts or bus stations, as pickpocketing and petty theft can be a problem.
It is Chile's natural phenomena that can be a bigger problem. Earthquakes are common, although the likelihood of being caught in a major one is slim. Be aware that Chile's beaches have strong offshore currents, so follow advice on whether it is safe to swim. Chile's volcanoes have also become more active in recent years.
WIll my cellphone work in Chile?
Most international cellphones will work in Chile, but you'll be subject to expensive roaming charges. If you plan in staying in Chile for any length of time, buy a local SIM card from either Entel or Telefonica.
How much should I tip?
Tipping is customary in Chilean restaurants. Expect to tip around 10% off the bill (check if it's already included under servicio). Taxi drivers do not require tips, but it is polite to round the fare up for convenience.
Things to do in Chile
Our recommended experiences and activities
Chile
Kayak the Marble Caves
Variously called the Marble Caves, Chapel or Cathedral, these spectacular turquoise formations on the shores of Lake General Carrera can be explored by boat or kayak from the frontier town of Puerto Río Tranquilo. The area is also great for hiking and mountain biking far from the tourist crowds.

Where to go in Chile
Our recommended places
Atacama Desert
Covering over 1,000km of land from the Pacific coast to the Bolivian border, the Atacama desert is home to a range of otherworldly landscapes which leave even the most world-weary travellers breathless — though the high altitude could also be to blame for that. The region is a photographer's dream, with seemingly endless salt flats giving way to volcanos, active geysers and vibrant turquoise lagoons filled with flamingos. Don't miss a sunset (or sunrise) in the appropriately named Valle de la Luna, which is only 11 miles from the small town of San Pedro de Atacama.
The Lakes District
Known for its conical volcanoes and its shimmering lakes, this region of central Chile and Argentina offers accessible and easy-going hiking with spectacular views, quiet villages and a laid back pace of life. The region was the former home to the Mapuche people, who managed to fight off both the Incas and Spanish colonialists for 350 years before finally falling to the Chilean Army in the 1880s. Over the following century, Swiss, Austrian and German settlers transformed the area, influencing the architecture and cuisine of towns like Argentina's Bariloche and Chile's Puerto Varas, where tourists can visit quaint Swiss-style chocolate shops before enjoying a day of hiking or kayaking on a nearby lake.
Easter Island (Rapa Nui)
A speck of land cast some 3,500km from the mainland, the story of the rise and fall of the Rapa Nui civilisation is fascinating and tragic in equal measures. Best known for its enigmatic statues (Moai) and stunning beaches, Easter Island is perfectly scaled for hiking, biking and horseback riding.
Torres del Paine National Park
Chile's Torres del Paine National Park is renowned for its trekking and hiking, with excellent infrastructure for day hikes and multi-day treks. While the popular W and Circuit treks steal all the glory, other lesser-trafficked routes are available. Take a hike to one of the many viewing points from which you can get a panoramic view of the towering granite peaks and local wildlife — including guanacos, rheas and Andean condors.

Santiago
Surrounded by hills, energetic Santiago is the beating heart of Chile and home to 40% of its people. The best way to explore Santiago is simply by strolling around its unique neighbourhoods, starting with the museum, malls and architecture of the Centro.

Elqui Valley
Set in lush green vineyards in the foothills of the Andes, the Elqui Valley is one of the finest places in Chile to try pisco, a local high-proof brandy. Given its remote location and lack of light pollution, it's also one of the best stargazing spots in the world.
Puerto Natales
This small fishing town has been transformed in recent decades into a hikers' paradise — popular shopping includes Gore-Tex and trail mix — thanks in large part to nearby Torres del Paine National Park. Head to one of the many cosy corrugated-tin hostels, drop off your suitcase and get hiking in Chile's most iconic national park, or join a boat tour of the Patagonian fjords.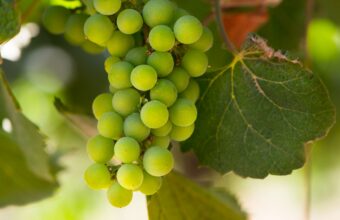 Colchagua Valley
Spend a day or two touring the scenic Colchagua Valley, at the heart of Chile's wine industry. There are around 12 wineries that are open to the public, offering tastings of the country's best Cabernet Sauvignons, Merlots and Malbecs.
Chiloé Island
The largest island in the Chiloé Archipelago (and the second largest in Chile), Chiloé Island is a must-visit for many tourists travelling to Chile's beautiful Lake District region. With wild, mountainous national parks and dense forests, the island is a favourite amongst outdoor enthusiasts, but it has much more to offer than just untouched nature. Home to the seafaring Chilote people, the island has its own unique folklore and cuisine, with unique UNESCO-listed wooden churches and charming palafitos – colourfully painted houses perched on stilts over the water.
Valparaiso
The chaotic counterweight to Santiago's orderly vibe, port city Valparaiso is a colourful mess of winding streets, ramshackle houses and sweeping coastal views. A World Heritage City, Valparaiso's decidedly bohemian vibe has long inspired the poets, painters and writers who called the city home, and today it continues to draw artists from across the globe to adorn its crumbling walls. Visitors can enjoy some of the best street art in Latin America — the city took inspiration from Mexico's growing muralism movement in the 1940s — before heading down the wharfs for some freshly-caught seafood and fish empanadas.
Valle Chacabuco
Head to the hills of Valle Chacabuco for unrivalled wildlife spotting and nature photography. In abundance are the skittish guanaco (a cousin of the more famous llama), Chilean flamingo and Andean condor. Look more closely and you might even spot a puma or an armadillo.
Punta Arenas
Sitting alongside the Strait of Magellan, this sprawling city provides a base for those wanting to explore the wilderness of Chile's southernmost Patagonia and is a popular starting point for many Antarctic cruises. Most visitors will fly into the city's airport before connecting to Torres del Paine, Tierra del Fuego or neighbouring Argentina.
Cape Horn
The rocky headland of Hornos Island, where the wild oceans of the Pacific and Atlantic meet, lies the fabled Cape Horn. A popular sight for Antarctic tour ships, the discovery of Cape Horn in the 1600's was of huge significance for trade, though it is still recognised as one of the most hazardous sailing routes In the world.