Sitting alongside the Strait of Magellan, this sprawling city provides a base for those wanting to explore the wilderness of Chile's southernmost Patagonia and is a popular starting point for many Antarctic cruises. Most visitors will fly into the city's airport before connecting to Torres del Paine, Tierra del Fuego or neighbouring Argentina.
18 days
Patagonia Fjords, Antarctica & the Falklands
Cruise from Patagonia to wildlife-rich Antarctica
Punta Arenas (2 days)
→
Cape Horn (1)
→
Drake Passage (2)
→
Antarctic Peninsula (8)
→
Falkland Islands (4)
→
Punta Arenas (1)
View itinerary
Where to go in Chile
Our recommended places
Atacama Desert
Covering over 1,000km of land from the Pacific coast to the Bolivian border, the Atacama desert is home to a range of otherworldly landscapes which leave even the most world-weary travellers breathless — though the high altitude could also be to blame for that. The region is a photographer's dream, with seemingly endless salt flats giving way to volcanos, active geysers and vibrant turquoise lagoons filled with flamingos. Don't miss a sunset (or sunrise) in the appropriately named Valle de la Luna, which is only 11 miles from the small town of San Pedro de Atacama.
The Lakes District
Known for its conical volcanoes and its shimmering lakes, this region of central Chile and Argentina offers accessible and easy-going hiking with spectacular views, quiet villages and a laid back pace of life. The region was the former home to the Mapuche people, who managed to fight off both the Incas and Spanish colonialists for 350 years before finally falling to the Chilean Army in the 1880s. Over the following century, Swiss, Austrian and German settlers transformed the area, influencing the architecture and cuisine of towns like Argentina's Bariloche and Chile's Puerto Varas, where tourists can visit quaint Swiss-style chocolate shops before enjoying a day of hiking or kayaking on a nearby lake.
Easter Island (Rapa Nui)
A speck of land cast some 3,500km from the mainland, the story of the rise and fall of the Rapa Nui civilisation is fascinating and tragic in equal measures. Best known for its enigmatic statues (Moai) and stunning beaches, Easter Island is perfectly scaled for hiking, biking and horseback riding.
Torres del Paine National Park
Chile's Torres del Paine National Park is renowned for its trekking and hiking, with excellent infrastructure for day hikes and multi-day treks. While the popular W and Circuit treks steal all the glory, other lesser-trafficked routes are available. Take a hike to one of the many viewing points from which you can get a panoramic view of the towering granite peaks and local wildlife — including guanacos, rheas and Andean condors.

Santiago
Surrounded by hills, energetic Santiago is the beating heart of Chile and home to 40% of its people. The best way to explore Santiago is simply by strolling around its unique neighbourhoods, starting with the museum, malls and architecture of the Centro.

Elqui Valley
Set in lush green vineyards in the foothills of the Andes, the Elqui Valley is one of the finest places in Chile to try pisco, a local high-proof brandy. Given its remote location and lack of light pollution, it's also one of the best stargazing spots in the world.
Puerto Natales
This small fishing town has been transformed in recent decades into a hikers' paradise — popular shopping includes Gore-Tex and trail mix — thanks in large part to nearby Torres del Paine National Park. Head to one of the many cosy corrugated-tin hostels, drop off your suitcase and get hiking in Chile's most iconic national park, or join a boat tour of the Patagonian fjords.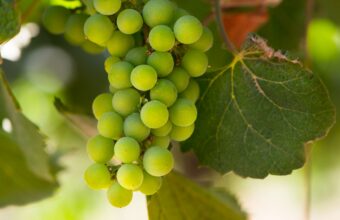 Colchagua Valley
Spend a day or two touring the scenic Colchagua Valley, at the heart of Chile's wine industry. There are around 12 wineries that are open to the public, offering tastings of the country's best Cabernet Sauvignons, Merlots and Malbecs.
Chiloé Island
The largest island in the Chiloé Archipelago (and the second largest in Chile), Chiloé Island is a must-visit for many tourists travelling to Chile's beautiful Lake District region. With wild, mountainous national parks and dense forests, the island is a favourite amongst outdoor enthusiasts, but it has much more to offer than just untouched nature. Home to the seafaring Chilote people, the island has its own unique folklore and cuisine, with unique UNESCO-listed wooden churches and charming palafitos – colourfully painted houses perched on stilts over the water.
Valparaiso
The chaotic counterweight to Santiago's orderly vibe, port city Valparaiso is a colourful mess of winding streets, ramshackle houses and sweeping coastal views. A World Heritage City, Valparaiso's decidedly bohemian vibe has long inspired the poets, painters and writers who called the city home, and today it continues to draw artists from across the globe to adorn its crumbling walls. Visitors can enjoy some of the best street art in Latin America — the city took inspiration from Mexico's growing muralism movement in the 1940s — before heading down the wharfs for some freshly-caught seafood and fish empanadas.
Valle Chacabuco
Head to the hills of Valle Chacabuco for unrivalled wildlife spotting and nature photography. In abundance are the skittish guanaco (a cousin of the more famous llama), Chilean flamingo and Andean condor. Look more closely and you might even spot a puma or an armadillo.
Cape Horn
The rocky headland of Hornos Island, where the wild oceans of the Pacific and Atlantic meet, lies the fabled Cape Horn. A popular sight for Antarctic tour ships, the discovery of Cape Horn in the 1600's was of huge significance for trade, though it is still recognised as one of the most hazardous sailing routes In the world.