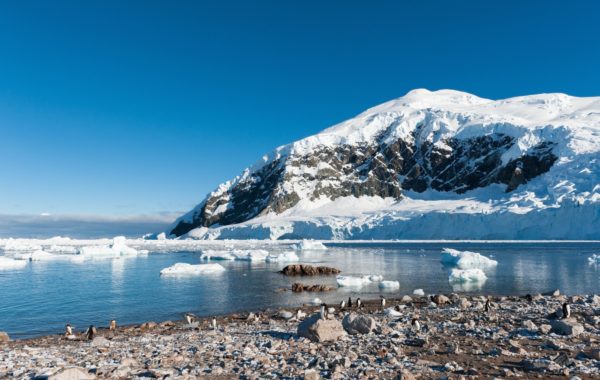 Antarctica
Expeditions to the ultimate frontier
Contributors
New edition!
Antarctica
Responsible travel to the White Continent
In this ever-shrinking world, where almost anywhere is just a plane ride from everywhere else, contemporary culture puts a special premium on the earth's last true frontiers. Those few places where mother nature still reigns supreme and the "wilderness" takes its original, true meaning.
And among those few final frontiers, where else is as remote and untouched as Antarctica? While the rest of the planet teems with humanity, this vast, silent continent at the absolute end of the earth has been virtually untouched by mankind. A frozen wilderness, but one that is home to a surprising amount of terrestrial and marine life.
Get the guide
You don't take a holiday to Antarctica ‒ you make a trip of a lifetime. This colossal frozen netherworld is bigger than the USA. The sun doesn't rise for six months of the year and it's constant daylight the rest. It's the most untouched, alien place on our planet ‒ but the rewards are exceptional. Antarctica's landscapes are surreal: utterly immense rolling icefields, icebergs the size of stadiums, glassy seas deeper than a skyscraper.
Its wildlife is abundant and utterly unperturbed by people. Armies of penguins waddle across the ice, train-sized humpback whales and orcas breach from the inky depths, seals flounder on the snowfields. On a calm day, when the sunlight bounces off every surface, the silence is all-encompassing. It's like nowhere else on earth.
Get a custom itinerary
Specialist advice from Antarctica experts
Describe your ideal trip
We connect you with a top Antarctica tour company
Get a custom itinerary with no pressure to book
Start here
Things to do in Antarctica
Our recommended experiences and activities
Antarctica
Penguins in Paradise Bay
Home to gentoo penguins and the occasional humpback whale, Paradise Bay is a must-stop on any Antarctica cruise. Come to see penguins diving off ice floes and huge chunks of jagged ice surrounding the harbour. Wrap up — Paradise Bay's temperatures remain below freezing year round.
Antarctica
Get your camera ready at Lemaire Channel
Antarctica is a land of beauty, but perhaps the best views are reserved for the 1km stretch of Lemaire Channel, located between the mainland and Booth Island. It's so photogenic that travellers have nicknamed it Kodak Gap.
Antarctica
Postcards from Port Lockroy
This British research base was founded in 1944 and abandoned in 1962, and now operates as a museum staffed by volunteers. They operate the centre as it was in the 1940s, which means no internet or TVs, but you can buy and send postcards from one of the most southerly Post Offices in the world.
Antarctica
Whale watching
Antarctica is one of the best places on earth to see whales. From orcas to humpbacks, minke to sperm, the relative isolation whales have enjoyed in the Antarctic means they are curious of ships and even approach them.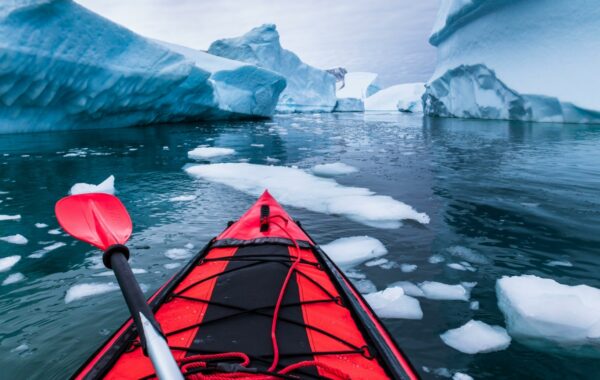 Antarctica
Sea kayaking
Not all excursions are on dry land! Your ship may carry kayaks, giving you a chance to explore the ice floes under paddle power.
Antarctica
Sub-Antarctic islands
If you've got the time, calling at the wildlife-rich sub-Antarctic islands of South Georgia and the Falklands (Malvinas) adds a new dimension to the trip.
Antarctica
Marvel at the glaciers of the Balleny Islands
Roll across the freezing Southern Ocean off the coast of Antarctica to the remote Balleny Islands. These uninhabited, volcanic islands are frequented by seals and penguins but are characterised by their pristine, towering glaciers.
Antarctica
Visit a supercolony of penguins on Cape Adare
Jutting out into the Ross Sea at the very north eastern tip of Victoria Land is the peninsula of Cape Adare. It is home to the largest 'supercolony' of Adélie penguins with more than one million breeding at the site.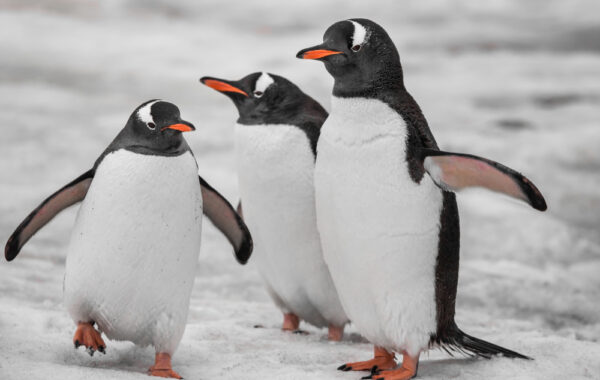 Antarctica
Join the scientists at McMurdo Station
McMurdo Station is a United States Antarctic research station and home to the continent's largest community of humans, with a population of more than 1,000 in summer (and a quarter of that in winter), many of whom are scientists travelling to conduct fascinating research.
Where to go in Antarctica
Our recommended places
Why Horizon Guides?
Expert travel guides
Our guides are written by the leading experts in their destinations. We never take payment for positive coverage so you can count on us for reliable and impartial travel advice.
Authentic experiences
We curate exceptional trips in underrated places, organised by the very best tour operators who live and breathe their destinations and are passionate about authentic, responsible tourism.
Give back to mother nature
We'll plant 50 trees for every trip booked via the Horizon Guides site in partnership with the International Tree Foundation, who carry out sustainable community forestry projects in Africa.