Antarctica, South Georgia & Falklands
Puerto Madryn | Falkland Islands | South Georgia | South Shetland Islands | Antarctic Peninsula | Ushuaia

Destinations
South America, Antarctica
(6 more)
Patagonia, Argentina, Falkland Islands, South Georgia, South Shetland Islands, Antarctica
Activity
Adventure, Cruise, Nature & Wildlife, Luxury, Photography
Physical Level
Easy
Embark your boat in Ushuaia and head out into the South Atlantic ocean, passing through the Beagle Channel and past the islands of Tierra del Fuego, where you can see dolphins and whales. Stop at the Falkland Islands for world-class birdwatching, penguin colonies and the charming capital Stanley. From here, you'll head east past remote ice mountains towards the wildlife paradise of South Georgia. Home to more than 100 million seabirds, 100,000 elephant seals and 3 million fur seals, this is wildlife watching on an unparalleled scale. South Georgia is also home to the historic whaling station of Grytviken and is the final resting place of legendary explorer, Ernest Shackleton. Your journey culminates in the magnificent scenery of the Antarctic Peninsula, before returning across the Drake Passage to South America.

Top experiences
Our recommended activities and highlights
Antarctica
Whale watching
Antarctica is one of the best places on earth to see whales. From orcas to humpbacks, minke to sperm, the relative isolation whales have enjoyed in the Antarctic means they are curious of ships and even approach them.
Antarctica
Penguins in Paradise Bay
Home to gentoo penguins and the occasional humpback whale, Paradise Bay is a must-stop on any Antarctica cruise. Come to see penguins diving off ice floes and huge chunks of jagged ice surrounding the harbour. Wrap up — Paradise Bay's temperatures remain below freezing year round.
Antarctica
Navigating Drake Passage
If you're starting your voyage from South America, you'll spend two days navigating Drake Passage. You'll encounter giant albatross — and occasionally giant waves — as you await your first view of Antarctica's icebergs.
South Shetland Islands
Swim in Deception Island
Deception Island in the South Shetlands is an active volcanic island, creating warm soil that heats its waters. This allows you to take a unique opportunity to take a dip in Antarctic waters with ice surrounding you.
Antarctica
Get your camera ready at Lemaire Channel
Antarctica is a land of beauty, but perhaps the best views are reserved for the 1km stretch of Lemaire Channel, located between the mainland and Booth Island. It's so photogenic that travellers have nicknamed it Kodak Gap.
Antarctica
Postcards from Port Lockroy
This British research base was founded in 1944 and abandoned in 1962, and now operates as a museum staffed by volunteers. They operate the centre as it was in the 1940s, which means no internet or TVs, but you can buy and send postcards from one of the most southerly Post Offices in the world.
Cape Horn
Cruise Cape Horn fjords
Forget everything you think you know about cruises; the voyages between Ushuaia and Punta Arenas are genuine expeditions that get you up close to the dramatic fjords, glaciers and wildlife of Tierra del Fuego and Cape Horn.
Antarctica
Sub-Antarctic islands
If you've got the time, calling at the wildlife-rich sub-Antarctic islands of South Georgia and the Falklands (Malvinas) adds a new dimension to the trip.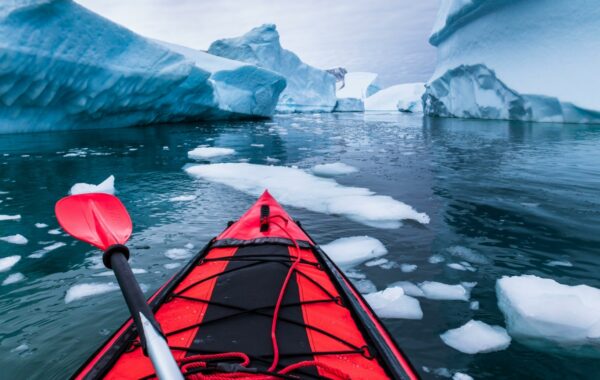 Antarctica
Sea kayaking
Not all excursions are on dry land! Your ship may carry kayaks, giving you a chance to explore the ice floes under paddle power.
Request a detailed itinerary
Your details are safe and will not be used for any other purpose. By clicking 'Send' you agree to our
Privacy Policy
Other itineraries you might like
Why Horizon Guides?
Expert travel guides
Our guides are written by the leading experts in their destinations. We never take payment for positive coverage so you can count on us for reliable and impartial travel advice.
Authentic experiences
We curate exceptional trips in underrated places, organised by the very best tour operators who live and breathe their destinations and are passionate about authentic, responsible tourism.
Give back to mother nature
We'll plant 50 trees for every trip booked via the Horizon Guides site in partnership with the International Tree Foundation, who carry out sustainable community forestry projects in Africa.