Machu Picchu & Andean Highlights
A grand tour of Peru's mountain civilisation
Destinations
Machu Picchu, Lima, Lake Titicaca, Cusco, Sacred Valley, Arequipa, Colca Canyon
Activity
Nature & Wildlife, Culture & History, Luxury, Family
Tour Type
Custom itinerary, Private tour
Physical Level
Mild
Season
January - December
This popular route covers the best of Peru's southern highlands, a region of remarkable natural and historical heritage. Starting from Lima you'll head south to Arequipa, Peru's elegant second city and gateway to the Colca Canyon. From here you'll travel to Puno, on the shores of Lake Titicaca, the highest navigable lake on earth and cradle of the Aymara pre-Colombian cultures. Finish the epic trip in the Sacred Valley, exploring Cusco and, of course, Machu Picchu.

Top experiences
Our recommended activities and highlights
Machu Picchu
Take a guided visit of Machu Picchu
Yes it's famous and busy, but for a perfectly valid reason: Machu Picchu remains one of the world's preeminent archaeological sites. In spite of the crowds, an expert guide will bring the place to life and help you make sense of the Inca's incredible ingenuity. You'll have the option of climbing the adjacent Huayna Picchu for spectacular views, and can return for a second day exploring if you wish.

Arequipa
Explore the White City
Take a guided tour of Peru's historic second city, la Ciudad Blanca (the White City). Arequipa is distinguished by its UNESCO-listed colonial era architecture, fiery cuisine and dramatic setting in the shadow of snow-capped volcanoes.
Arequipa
Sample cocina Arequipeña
With numerous quality cafes and restaurants, Peru's second city is deeply proud of its fiery culinary tradition, cocina Arequipeña. Look out for spicy rocoto relleno, pastel de papas (potato pie) and a delicious seafood stew called chupe de camarones.
Colca Canyon
The flight of the condor in Colca Canyon
Head to the second-deepest canyon in the world to see the endangered Andean condor. The Incas thought of the condors as God's messenger and references to this majestic bird are often found within Incan architecture.
Lake Titicaca
The lake at the top of the world
Lake Titicaca, on the shores of the town of Puno, is the world's highest navigable lake. A quality tour will show you some incredible views, a storied indigenous history and beautiful remote islands, while avoiding some of the over-visited tourist traps.
Lake Titicaca
Stay in an eco-lodge on Lake Titicaca
Isla Suasi, in a quiet corner of Lake Titicaca, is the only privately-owned island on the lake and is home to an incredible eco-lodge. Suasi promises the soothing isolation of island life, gentle strolls, and exploring the shoreline by canoe.
Cusco
Overland from Puno to Cusco
Much better than the short flight from Puno (via Juliaca) to Cusco is a road-trip by minivan, giving you a more immersive view of life in this remote and rural Andean landscape. For a true taste of luxury, try the Andean Explorer train which conveys you to Cusco in classic style.
Cusco
Explore historic Cusco
Cusco, once the capital of the Inca Empire, combines pre-Colombian heritage with colonial-era architecture and vibrant contemporary city life. You can (and should) spend some time exploring solo, but a good quality guided tour will visit the popular sites of Sacsayhuaman, Koricancha and Cusco Cathedral, while avoiding the tourist traps and giving you an insight into the stories behind this fascinating city.
Sacred Valley
Take a private tour of the Sacred Valley
The glorious Sacred Valley connects Cusco with Machu Picchu and is dotted with ruins, agricultural terraces, and historical towns, including Ollantaytambo, Pisac, Moras, Moray, as well as many lesser-visited spots. Get under the surface with a full-day private tour and explore the ruins, villages and bustling markets, all set amidst incredible landscapes.
Sacred Valley
Meet Andean culture in the Sacred Valley
Despite the Spanish colonial influence, Peruvian indigenous culture thrives in the Sacred Valley. The village of Ollantaytambo has been inhabited since the 13th century, and nearby Pisac has a vibrant (if somewhat touristy) market. A good guide will help you branch off the tourist trail for a better perspective.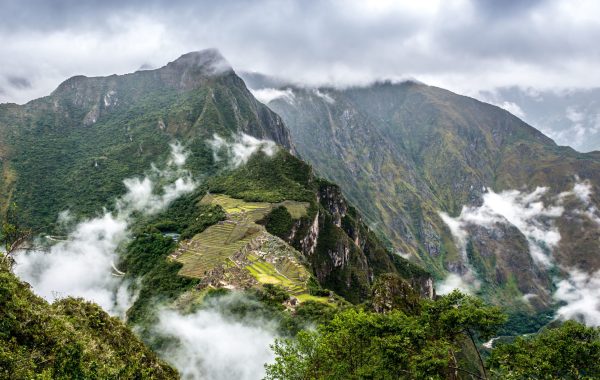 Machu Picchu
See another side to Machu Picchu
For a different perspective of the ruins and a bird's eye view of the surrounding mountains and valleys, try the moderate hike up adjacent Huayna Picchu. Additional permit is required, our recommended tour operators will be happy to assist.
Lima
Eat like a king in Lima
Lima's chefs cook up a storm with the fruits of the sea, mountains and jungle. But it's not all fine dining and exclusive restaurants: Peru's is an egalitarian cuisine and you'll find excellent food at street stalls, local markets and neighbourhood cantinas.
What else would you like to do?
Select any of these experiences to tailor your route
Iquitos
See the Amazon by luxury cruise
From Iquitos board a luxurious river cruise ship for an intimate voyage down the Amazon River to Pacaya Samiria National Reserve. Swim and kayak from the boat and keep an eye out for macaws, toucans, umbrella birds, monkeys, river otters, river dolphins and more.
Iquitos
Visit the gateway to the Amazon
Iquitos, in the northern Amazon is only accessible by boat or plane. Luxurious jungle lodges offer watery nature-spotting adventures by canoe and boat (look out for the pink river dolphin), and the city itself is a jumble of lively markets and bustling streets with a distinctly frontier vibe.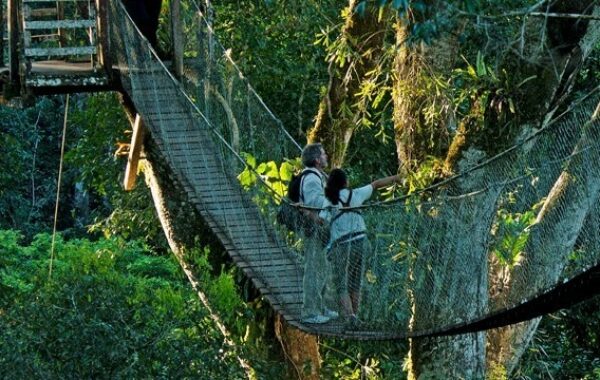 Puerto Maldonado
Visit a luxury Amazon eco-lodge
Puerto Maldonado in Peru's southern Amazon basin is a wildlife wonderland. Spend a few nights in a full-service jungle lodge and take guided excursions birdwatching, climbing canopy walkways, hiking and canoeing.
Iguazu Falls
Witness thundering Iguazu
The falls that famously prompted Eleanor Roosevelt to exclaim "Poor Niagara!" are truly a sight to behold. Straddling the Argentina/Brazil border, few places on earth better demonstrate both the raw power and profound beauty of mother nature.
Santa Cruz
Walk with giant tortoises
The endangered giant tortoise is making a comeback on the Galapagos thanks to a concerted conservation effort. Head to the highlands of Santa Cruz to see these gentle giants shuffling around the hills.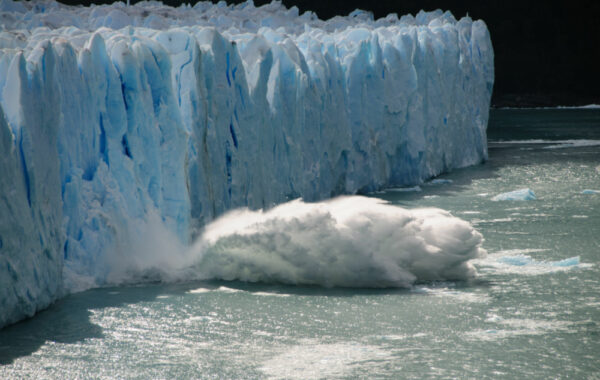 Glaciers National Park
See glaciers in action
The Southern Patagonian Ice Field straddles the border between Argentine and Chilean Patagonia, feeding most of the region's glaciers. Visit Argentina's Glaciers National Park to witness Perito Moreno calving building-sized blocks of ice or, better still, go for a guided hike on the ice itself.
Where would you like to stay?
Choose your preferred class of hotel
Classic
Peru's Classic (three-star equivalent) hotels provide the optimal combination of quality and value. The best Classic properties are sensitively constructed in local styles, offer great dining options and offer comfortable, spacious and well-appointed rooms; particularly well suited to family groups.
Superior
Peru's superior (four-star equivalent) hotels offer fine rooms, exclusive service and excellent dining. Many occupy unique locations and buildings, such as a private island on Lake Titicaca or grand colonial-era mansions.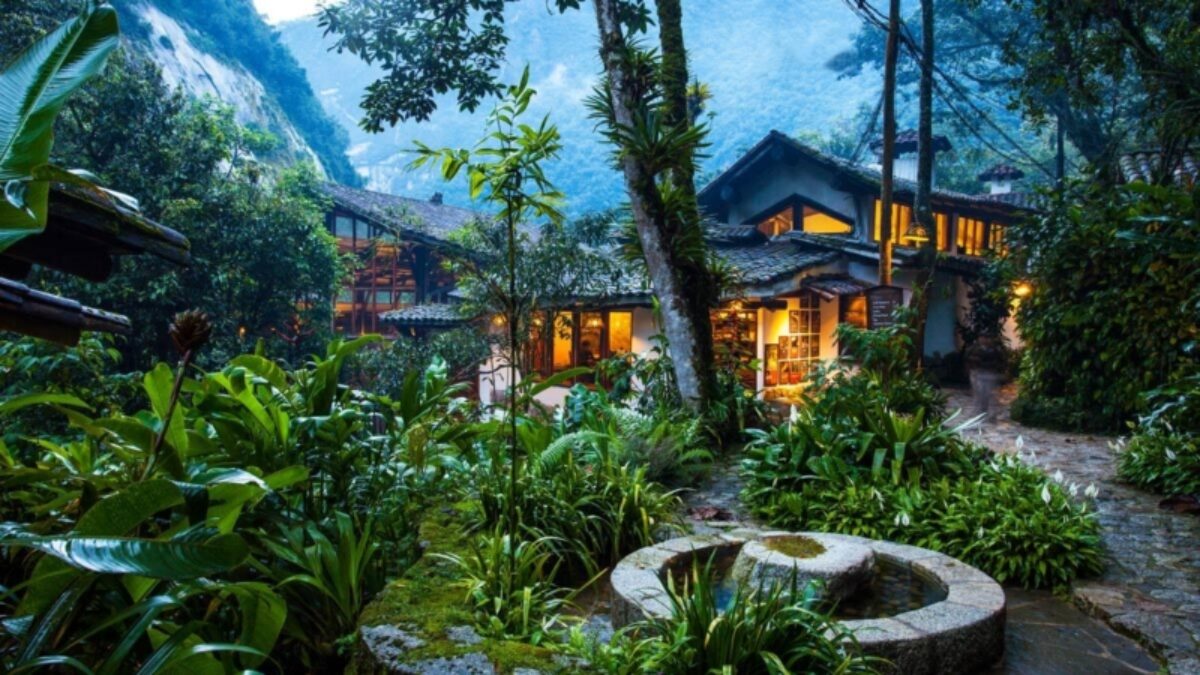 Deluxe
Peru's five-star hotels are world class, offering impeccable service and unbeatable facilities. The best are sensitively constructed from local materials to match traditional architectural styles and their restaurants take pride in showcasing the very best of Peruvian cuisine.
Price guide
Pricing varies by accommodation class and group size. Get in touch for more details.
| Class | Price per person |
| --- | --- |
| Classic | $3,990 |
| Superior | $4,590 |
| Deluxe | $5,390 |
Tour inclusions
Get in touch now for more details
| | | |
| --- | --- | --- |
| | Accommodation | Carefully-selected, quality assured hotels including unique, independently-owned boutiques. All hotels can be upgraded or changed on request. |
| | Guided excursions | All trips and excursions accompanied by expert, bi-lingual guides to help you get an inside view on Peru. |
| | Ground transfers | All airport collections and hotel transfers in private cars and comfortable minivans. |
| | Hotel breakfasts | All breakfasts and some lunches included. Your guides will happily advise on local restaurants for evening meals. |
| | Camping equipment | All camping gear and equipment supplied (on trekking tours where required). |
| | Internal flights | Domestic airfare / internal flights are included in the price. |
Request a detailed itinerary
Your details are safe and will not be used for any other purpose. By clicking 'Send' you agree to our
Privacy Policy
Other tours you might like
Why Horizon Guides?
Expert travel guides
Our guides are written by the leading experts in their destinations. We never take payment for positive coverage so you can count on us for reliable and impartial travel advice.
Authentic experiences
We curate exceptional trips in underrated places, organised by the very best tour operators who live and breathe their destinations and are passionate about authentic, responsible tourism.
Give back to mother nature
We'll plant 50 trees for every trip booked via the Horizon Guides site in partnership with the International Tree Foundation, who carry out sustainable community forestry projects in Africa.