Machu Picchu & Amazon lodge
See Peru from rainforest eco-lodge to mountain empires
Combine Peru's two finest gems in one trip: the biodiverse wonderland of Puerto Maldonado in the southern Amazon basin, and the incredible cultural heritage of Machu Picchu and the Sacred Valley. Start your trip in Lima before heading to a remote jungle lodge to explore the rainforest with expert guides, before arriving up into the high Andes to marvel at Machu Picchu, historical Cusco and the many ruins of the beautiful Sacred Valley.

Key information
| | |
| --- | --- |
| Destinations | Lima, Cusco, Sacred Valley, Machu Picchu, Puerto Maldonado |
| Activity | Luxury, Family, Nature & Wildlife, Culture |
| Physical Level | Mild |
| Season | January - December |
Suggested itinerary
Arrival to Lima
Day 1 in Lima
Depending on your flight arrival time you'll either stay at a nearby airport hotel or, time permitting, transfer to the modern Miraflores district to see some more of the city.

Into the jungle
Day 2–4 in Puerto Maldonado
Take an internal flight to Puerto Maldonado where you'll travel by boat to your jungle lodge deep in the Amazon rainforest. Spend at least three days here on guided nature-spotting excursions, bird watching, hiking, and kayaking.
Don't miss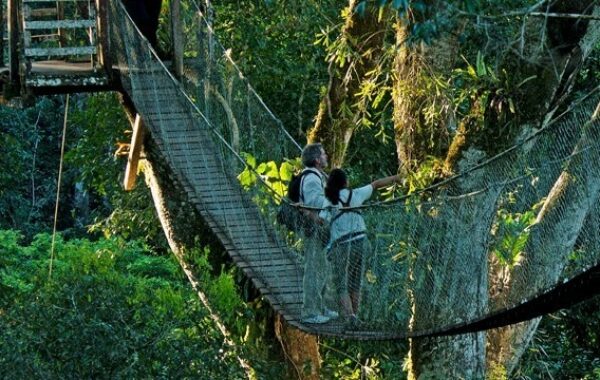 Visit a luxury Amazon eco-lodge
Puerto Maldonado in Peru's southern Amazon basin is a wildlife wonderland. Spend a few nights in a full-service jungle lodge and take guided excursions birdwatching, climbing canopy walkways, hiking and canoeing.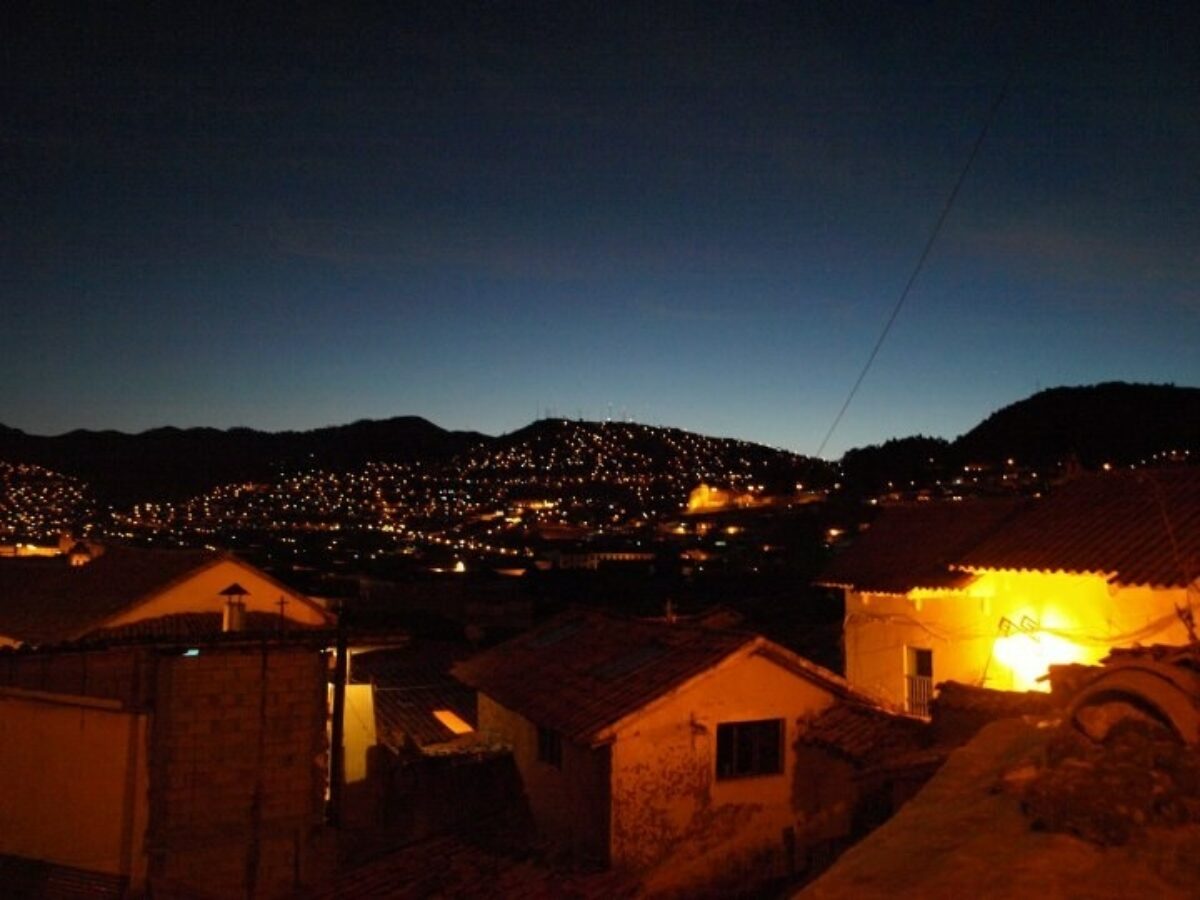 Capital of the Inca
Day 5–6 in Cusco
Seat of the Inca Empire, Cusco is the epicentre for Peru's tourism industry, drawing millions of visitors en route to Machu Picchu and adventures in the Sacred Valley. With layers of archaeology built on top of each other (often literally), Cusco and its surroundings can keep you occupied for several days. Ignore the tourist traps and see Cusco for the living, breathing, contemporary city it is.
Don't miss
Explore historic Cusco
Cusco, once the capital of the Inca Empire, combines pre-Colombian heritage with colonial-era architecture and vibrant contemporary city life. You can (and should) spend some time exploring solo, but a good quality guided tour will visit the popular sites of Sacsayhuaman, Koricancha and Cusco Cathedral, while avoiding the tourist traps and giving you an insight into the stories behind this fascinating city.
Tour the Sacred Valley
Day 7 in Sacred Valley
As the Urubamba River descends from Cusco, eventually connecting with tributaries of the mighty Amazon, it has carved out a sweep of valley whose beauty defies imagination. Little wonder then that the Inca chose this stunning and fertile location as their spiritual and agricultural heartland. Scattered with ruins, towns and villages where Quechua is still commonly heard, the Sacred Valley is much more than a mere stop-off before Machu Picchu. Spend some time here and get a real understanding for Peru's origin story.
Don't miss
Take a private tour of the Sacred Valley
The glorious Sacred Valley connects Cusco with Machu Picchu and is dotted with ruins, agricultural terraces, and historical towns, including Ollantaytambo, Pisac, Moras, Moray, as well as many lesser-visited spots. Get under the surface with a full-day private tour and explore the ruins, villages and bustling markets, all set amidst incredible landscapes.
Meet Andean culture in the Sacred Valley
Despite the Spanish colonial influence, Peruvian indigenous culture thrives in the Sacred Valley. The village of Ollantaytambo has been inhabited since the 13th century, and nearby Pisac has a vibrant (if somewhat touristy) market. A good guide will help you branch off the tourist trail for a better perspective.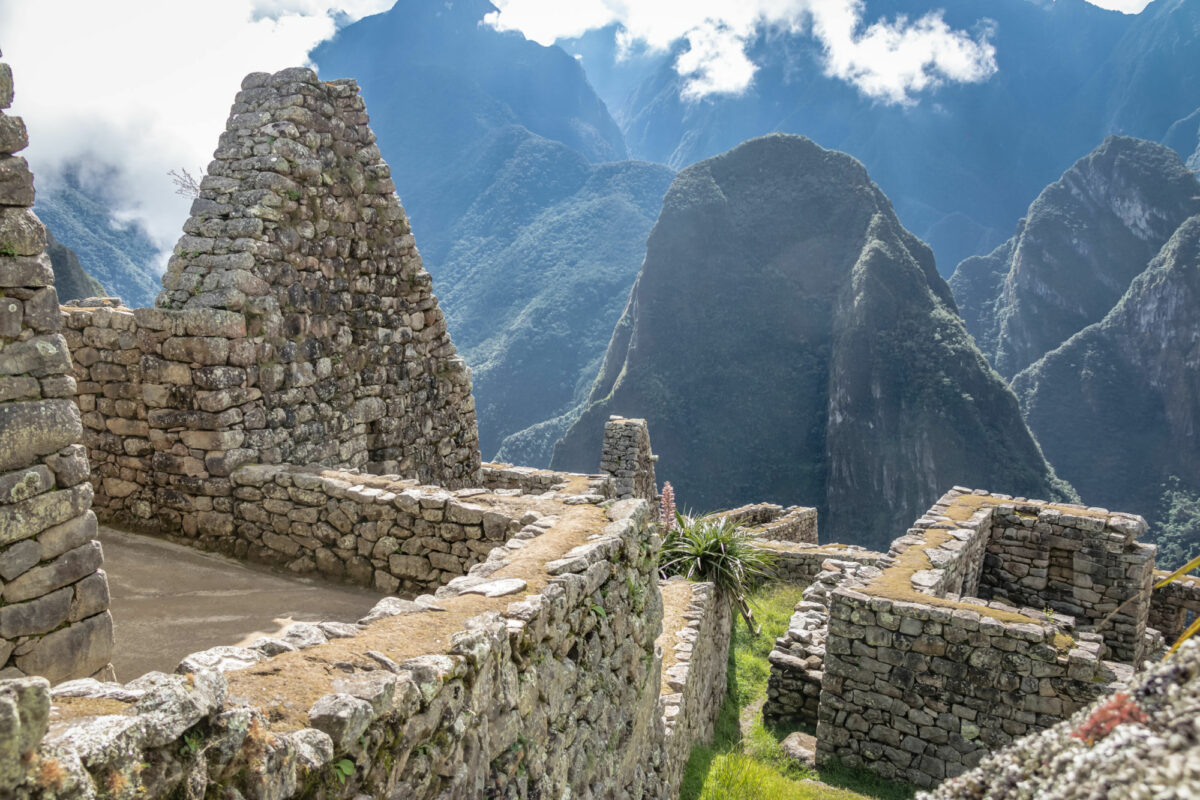 Magical Machu Picchu
Day 8 in Machu Picchu
If you're coming to Peru you'll almost certainly visit the ruins that have come to define the entire country. Despite now drawing millions of visitors a year, the crowds can't dent the ruins' sheer scale and undeniable magnificence.
Don't miss
Take a guided visit of Machu Picchu
Yes it's famous and busy, but for a perfectly valid reason: Machu Picchu remains one of the world's preeminent archaeological sites. In spite of the crowds, an expert guide will bring the place to life and help you make sense of the Inca's incredible ingenuity. You'll have the option of climbing the adjacent Huayna Picchu for spectacular views, and can return for a second day exploring if you wish.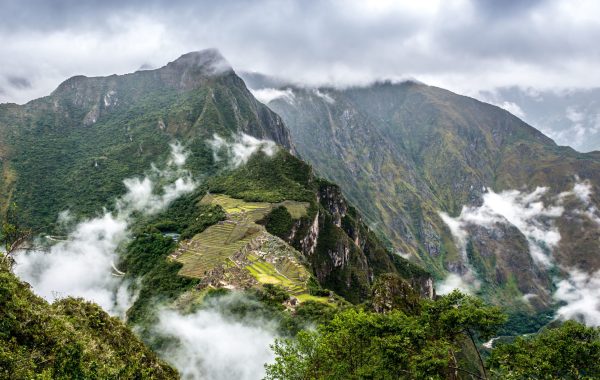 See another side to Machu Picchu
For a different perspective of the ruins and a bird's eye view of the surrounding mountains and valleys, try the moderate hike up adjacent Huayna Picchu. Additional permit is required, our recommended tour operators will be happy to assist.
Departure from Lima
Day 9 in Lima
Return to Lima to meet your flight home or, better still, stay a few days longer and get underneath the skin of Peru's fascinating capital city.
Don't miss
Eat like a king in Lima
Lima's chefs cook up a storm with the fruits of the sea, mountains and jungle. But it's not all fine dining and exclusive restaurants: Peru's is an egalitarian cuisine and you'll find excellent food at street stalls, local markets and neighbourhood cantinas.
Explore Lima's arts scene
Frequently seen as little more than a transit hub for Machu Picchu, Lima is in fact one of Latin America's great cities. World-leading gastronomy jostles with a flourishing arts scene, easily filling several days of deep cultural immersion.
Where to stay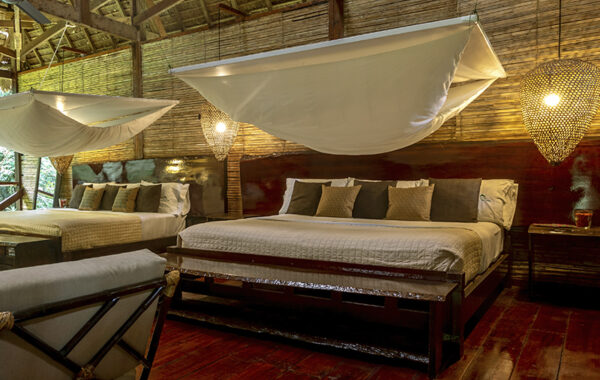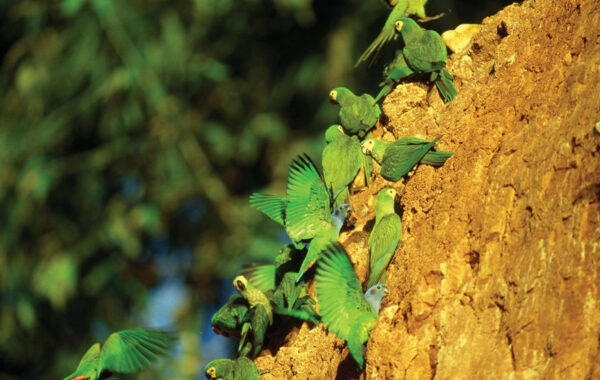 Classic
Posada Amazonas
Located on a 2,000 hectare private communal reserve and owned by the local community of Infierno, Posada Amazonas provides a great introduction to the Amazon rainforest. The lodge was built using traditional materials and architecture, featuring open windows to the jungle and drapes as doorways. At just 2 hours from the airport in Puerto Maldonado, Posadas Amazonas is ideal for those with limited time to spend in the jungle.
Deluxe
Reserva Amazonica
This eco-luxury lodge is exotic yet accessible, situated in a private reserve surrounded by vast jungle canopy. Inspired by native Amazon design, the lodge is composed of thatched roof cabanas that combine local natural materials with contemporary amenities.
Classic
Casa San Blas
Right off the main pedestrian fare in the San Blas district and less than three blocks to the main square, Casa San Blas Boutique offers exceptional location and comfort. Inside, the well-appointed rooms make for a great night's rest, and the family-style suites are perfect for families.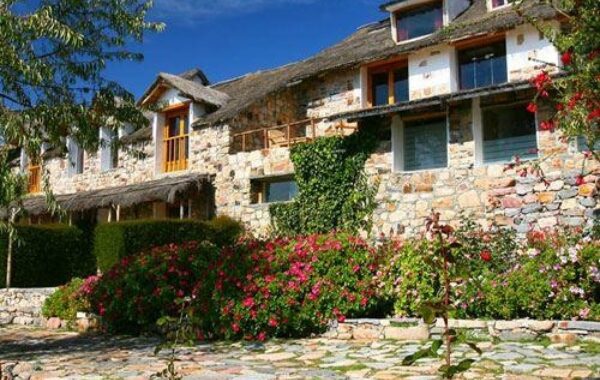 Superior
Isla Suasi
A luxurious eco-lodge located on the only private island in Lake Titicaca. Lodging includes all food and beverages and the opportunity for activities on the lake. The 24 rustic and appealing rooms all have expansive views of Lake Titicaca as does lunch, which is served on the bluff overlooking the lake.
Deluxe
Machu Picchu Pueblo
Hidden in 12 acres of seclusion, the Pueblo Hotel provides a paradise of individual bungalows with stone paths leading you through the gardens and natural fountains. The Pueblo is laid out in the traditional Andean Village style and consists of 85 luxury cottages, a naturalist centre, a natural Andean sauna, and an exquisite restaurant that overlooks the Vilcanota river below.
Book this itinerary
This route booked with one of our specialist tour operators would cost from $2,990pp. Pricing varies by accommodation class, and can be tailored to suit your budget.
Pricing is typically inclusive of hotels, transfers, meals, and all guided excursions and activities.
Learn more
Contact us now and we'll connect you with a specialist tour operator with more information on how to tailor and book this itinerary.
Other itineraries you might like