The mighty Iguazu Falls are actually a chain of 275 smaller waterfalls, forming an awe-inspiring semi-circle of water and noise. Lying between Argentina and Brazil, the falls are an awesome sight on their own, but both sides offer excellent wildlife watching.
Get a custom itinerary
Specialist advice from Iguazu Falls experts
Describe your ideal trip
We connect you with a top Iguazu Falls tour company
Get a custom itinerary with no pressure to book
Start here
Things to do in Iguazu Falls
Our recommended experiences and activities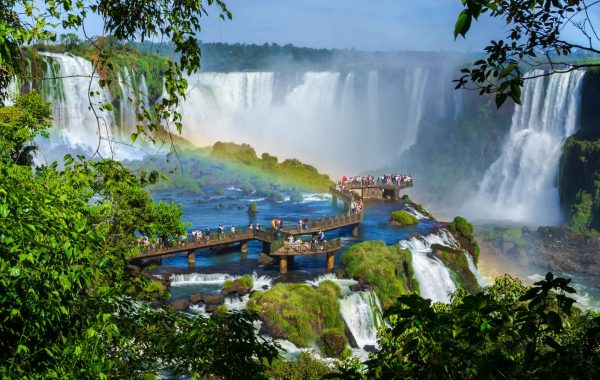 Iguazu Falls
See the mighty Iguazu Falls
Walk the trails on the Brazilian side of the Iguazu National Park to see the multitude of waterfalls that extend across 2.7km. There are 275 falls in total, with the longest drop at 82 metres.
Where to go in Brazil
Our recommended places
Why Horizon Guides?
Expert travel guides
Our guides are written by the leading experts in their destinations. We never take payment for positive coverage so you can count on us for reliable and impartial travel advice.
Authentic experiences
We curate exceptional trips in underrated places, organised by the very best tour operators who live and breathe their destinations and are passionate about authentic, responsible tourism.
Give back to mother nature
We'll plant 50 trees for every trip booked via the Horizon Guides site in partnership with the International Tree Foundation, who carry out sustainable community forestry projects in Africa.