Vietnam's capital is a riot of blaring horns, stunning architecture and delicious street food. Head to the original streets of the Old Quarter, where market traders have been selling their wares for more than 1,000 years, before exploring the city's historical heritage, influenced by Chinese and French occupations and the scars of the American War.
Make sure to visit the Ho Chi Minh Mausoleum, dedicated to the man who fought for a unified Vietnam, before lapping up the city's coffee culture and street food stalls.
Get a custom itinerary
Specialist advice from Hanoi experts
Describe your ideal trip
We connect you with a top Hanoi tour company
Get a custom itinerary with no pressure to book
Start here
Things to do in Hanoi
Our recommended experiences and activities
Hanoi
Motorbike the Northwest Loop
This one-week journey winds through mountains cut by deep valleys, past isolated ethnic villages, rice paddies and jaw dropping vistas. Aside from Sapa, be prepared for no English speakers, Western food or high-end lodgings on this motorbike adventure.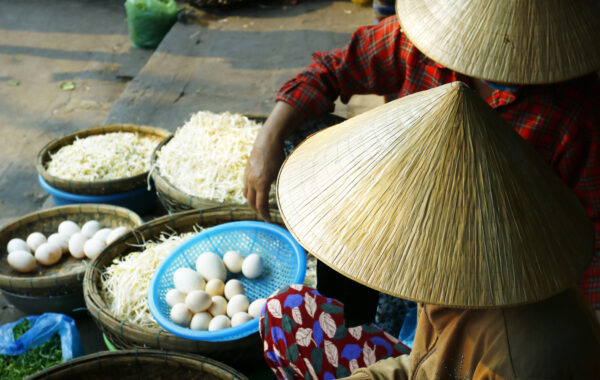 Hanoi
Sample authentic street food in Hanoi
Weave your way through the Vespas of Vietnam's capital to Hanoi's Old Quarter; a hub of history and culture and the perfect place to enjoy Southeast Asian cuisine at its most authentic with a dish of pho and glass of refreshing Bia Hoi beer.
Hanoi
Explore Hanoi's coffee culture
Vietnam is renowned for its excellent coffee and nowhere brews it better than Hanoi. Try hot filter coffee sweetened with condensed milk for a true taste of Vietnam.
Where to go in Vietnam
Our recommended places
Why Horizon Guides?
Expert travel guides
Our guides are written by the leading experts in their destinations. We never take payment for positive coverage so you can count on us for reliable and impartial travel advice.
Authentic experiences
We curate exceptional trips in underrated places, organised by the very best tour operators who live and breathe their destinations and are passionate about authentic, responsible tourism.
Give back to mother nature
We'll plant 50 trees for every trip booked via the Horizon Guides site in partnership with the International Tree Foundation, who carry out sustainable community forestry projects in Africa.