Classic Costa Rica
Pristine beaches and nesting turtles
Begin your Costa Rica trip in capital San Jose, before travelling to Puerto Viejo de Talamanca for beach relaxation, Caribbean food and surfing. From here, travel to Tortuguero National Park on the coast, where green sea turtles leatherbacks and hawksbill turtles come to nest. End your trip on the beaches of Guanacaste near the border with Nicaragua. Here, you can mix beach life with wildlife watching. Travel back to San Jose for your flight home.
Key information
| | |
| --- | --- |
| Destinations | Puerto Viejo de Talamanca, Guanacaste, San Jose, Tortuguero |
| Activity | Beach, Family, Nature & Wildlife, Responsible Travel |
| Physical Level | Easy |
| Season | January - December |
Suggested itinerary
Get cultural in San Jose
Day 1 in San Jose
At first glance, San Jose might not seem like the prettiest of cities but delve a little deeper into the colonial mansions of Barrio Amon, the restaurants of Barrio Escalante and the many live music clubs, and you'll soon uncover the beating cultural heart of Costa Rica's capital.
Don't miss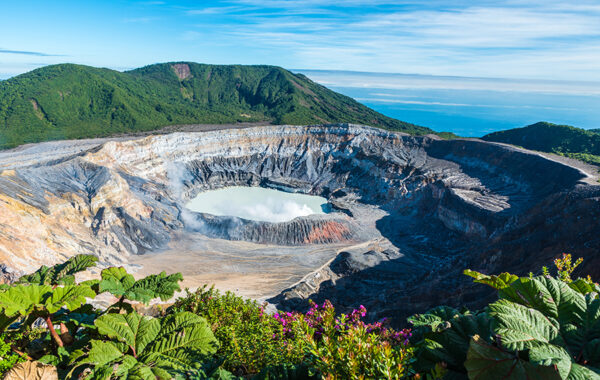 Explore the slopes of Poás volcano
The most popular of Costa Rica's five active volcanoes, Poás volcano is within easy-driving distance of San José and is the largest open volcano in the world. Its crater is over a mile across and 1,050ft deep, with two small lakes at the bottom. Arrive early to beat the crowds and clouds.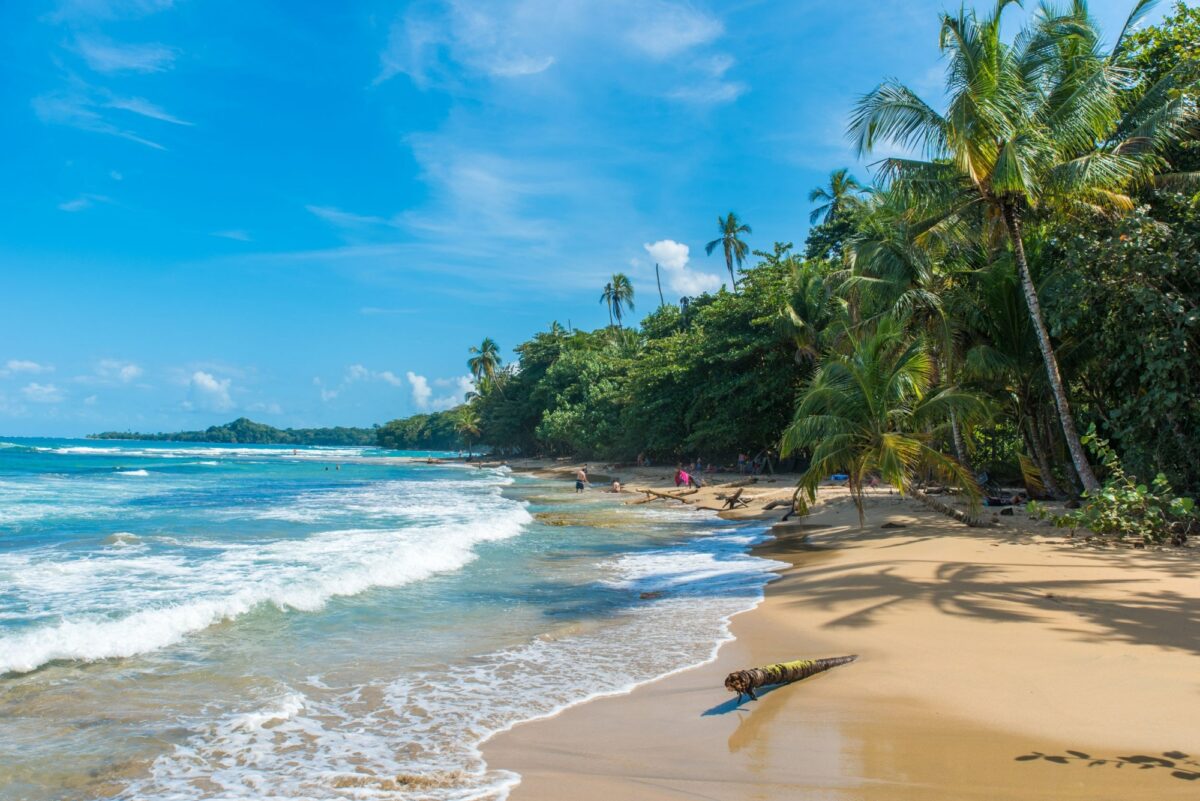 Surf and snooze in Puerto Viejo de Talamanca
Day 2–4 in Puerto Viejo de Talamanca
Once a sleepy backwater surfing town, Puerto Viejo has become a stop-off for travellers looking to party. While it can be raucous on the main strip, head a couple of blocks out of town and you'll be able to stay with families in quiet houses with only the sounds of the rainforest for company.
Don't miss
Snorkelling in Cahuita
The protected coral reef in Cahuita National Park is home to 35 species of live coral and hundreds of species of fish, including angelfish, parrotfish and stingray. You can also explore a protected area for nesting sea turtles.
Float down the canals of Tortuguero
Day 5 in Tortuguero
Impossible to reach by car, Tortuguero on the north east coast of Costa Rica can only be accessed by boat. Thanks to limited development, a journey down its waterways offers the chance to see manatees, crocodiles, caiman and monkeys.
Don't miss
Volunteer with with a sea turtle conservation project
Costa Rica is a sea turtle paradise, with turtle hatching occurring on various beaches on both the Caribbean and Pacific coasts throughout the year. There are dozens of small conservation projects and protected areas set up, with many containing a nursery where volunteers can help. Do your research and always be respectful of these beautiful and endangered animals.
Return to San Jose
Day 6 in San Jose
A free day to explore San Jose; there are lots of hidden gems to be found in the capital — we recommend exploring the historic neighbourhoods such as Barrio Amon, where grand colonial mansions have been transformed into contemporary art galleries, or the city's wonderful gastronomic centre to delight in some delicious cuisine.
Laze on tropical beaches in Guanacaste
Day 7–9 in Guanacaste
Once part of Nicaragua, Guanacaste in Costa Rica's northwest is home to some of the country's most beautiful beaches. Try Tamarindo for year-round sunshine, Playa Hermosa for a beach with mountain views and wildlife, or Playa Panama for easy swimming.
Don't miss
Hot springs of Rincon de la Vieja National Park
The reinvigorating hot springs of Rio Negro are ten natural pools accessed through a wooded trail, complete with hanging bridges, rainforest and a pulsing river.
San Jose
Day 10–11
Enjoy the sights and scenery of this glorious city for one more day before your adventure draws to an end. There are lots of cafes, restaurants, museums and galleries to see, in addition to serene parks and magnificent monuments to explore.
Book this itinerary
This route booked with one of our specialist tour operators would cost from £1,929pp. Pricing varies by accommodation class, and can be tailored to suit your budget.
Pricing is typically inclusive of hotels, transfers, meals, and all guided excursions and activities.
Other itineraries you might like