Situated in the far northwest of Rwanda and named for the chain of dormant volcanoes that make up the Virunga Massif (Karisimbi, Bisoke, Sabinyo, Gahinga and Muhabura), Volcanoes National Park is home to endangered mountain gorillas, rare golden monkeys and more than 200 bird species. The park also offers scenic hiking trails – look out for the tomb dedicated to primatologist Dian Fossey – canoeing and mountain biking.
Get a custom itinerary
Specialist advice from Volcanoes National Park experts
Describe your ideal trip
We connect you with a top Volcanoes National Park tour company
Get a custom itinerary with no pressure to book
Start here
Things to do in Volcanoes National Park
Our recommended experiences and activities
Volcanoes National Park
Gorilla trekking in Volcanoes National Park
Spend a magical hour in the company of the world's largest living primate at Volcanoes National Park. Your guided trek will take you through the rainforest where you can watch these magical creatures eat, socialise and interact in their natural habitat.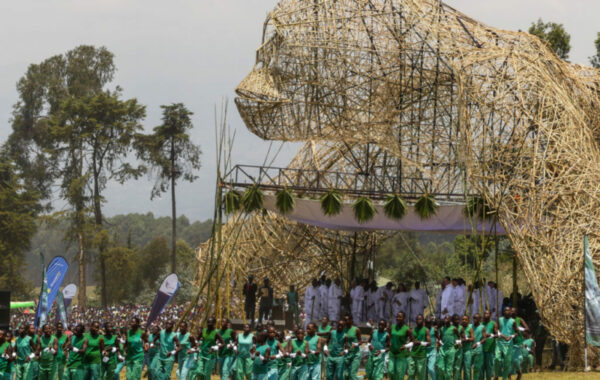 Volcanoes National Park
Attend a Kwita Izina
The annual Kwita Izina gorilla-naming ceremony takes place every September, offering an insight into Rwandan culture and the country's efforts to promote gorilla conservation.
Where to go in Rwanda
Our recommended places
Why Horizon Guides?
Expert travel guides
Our guides are written by the leading experts in their destinations. We never take payment for positive coverage so you can count on us for reliable and impartial travel advice.
Authentic experiences
We curate exceptional trips in underrated places, organised by the very best tour operators who live and breathe their destinations and are passionate about authentic, responsible tourism.
Give back to mother nature
We'll plant 50 trees for every trip booked via the Horizon Guides site in partnership with the International Tree Foundation, who carry out sustainable community forestry projects in Africa.