Things to do in Rwanda
Recommended experiences and activities
Volcanoes National Park
Gorilla trekking in Volcanoes National Park
An incredible 160 km² of volcanoes and bamboo forest, and home to all of Rwanda's 11 habituated gorilla families.
Karisoke Research Camp
Visit Dian Fossey's grave
Hike up to the spot where acclaimed primatologist Dian Fossey was buried after her murder in 1985. You can also view her (now-ruined) Karisoke Research Camp.
Kigali
Experience contemporary Kigali
Spend time in bustling Kigali to experience its markets and nightlife. For a more sober experience, visit the Genocide Museum and Memorials just outside the city.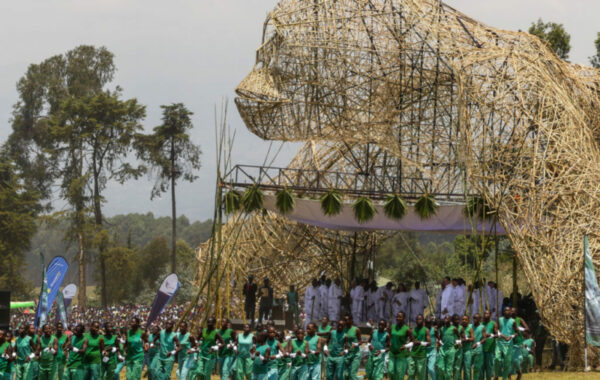 Volcanoes National Park
Attend a Kwita Izina
The annual Kwita Izina gorilla-naming ceremony takes place every September, offering an insight into Rwandan culture and the country's efforts to promote gorilla conservation.
Rwanda
Remember Rwanda's past
Kwibuka, which means "remember" in Kinyarwanda, is a series of events every April in commemoration of the 1994 genocide.
Kibale Forest National Park
Go chimpanzee tracking in Kibale Forest
Grab yourself a guide and set off into the evergreen jungle of the Kibale National Park in Western Uganda in search of chimps. You shouldn't have too much trouble finding them, as this beautiful forest is famous for its thriving primate population.
Why Horizon Guides?
Expert travel guides
Our guides are written by the leading experts in their destinations. We never take payment for positive coverage so you can count on us for reliable and impartial travel advice.
Authentic experiences
We curate exceptional trips in underrated places, organised by the very best tour operators who live and breathe their destinations and are passionate about authentic, responsible tourism.
Give back to mother nature
We'll plant 50 trees for every trip booked via the Horizon Guides site in partnership with the International Tree Foundation, who carry out sustainable community forestry projects in Africa.