Built in 1580, Himeji-jo has a legitimate claim to be Japan's most magnificent castle. Its five-storey main keep is surrounded by moats and walls, with an arrow-marked route taking visitors around the castle. Look for the narrow openings where the castle defenders poured boiling oil onto attackers and – less gruesomely – the beautiful views over the city from the top.
14 days
Japan's cities and countryside
Temples, teahouses and Tokyo
Tokyo (3 days)
→
Hakone (2)
→
Kyoto (2)
→
Himeji (1)
→
Kanazawa (2)
→
Takayama (2)
→
Tokyo (2)
View itinerary
15 days
Rural Japan route
Go beyond the big cities into the heart of Japan
Kyoto (3 days)
→
Hiroshima (2)
→
Takamatsu (3)
→
Iya Valley (2)
→
Himeji (1)
→
Osaka (4)
View itinerary
Where to go in Japan
Our recommended places
Tokyo
Tokyo has more Michelin-starred restaurants than any other city in the world, but it's not just about famous restaurants and high prices. Tokyo is filled with excellent places to eat, from neighbourhood noodle joints to high-end sushi. Get out and explore.
Kyoto
Kyoto is home to more than 2,000 atmospheric temples and shrines. Look for robed monks, hear prayer chants and meditate in zen gardens – Kyoto is the place to immerse yourself in Japan's culture, traditions and religion.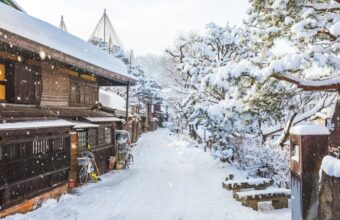 Takayama
Little Takayama in Central Honshu is famous for its taste of rural Japan. Set on Miyagawa River and nestled into the Hida mountains, Takayama is the perfect place to explore traditional Meiji-era inns, teahouses and sake breweries.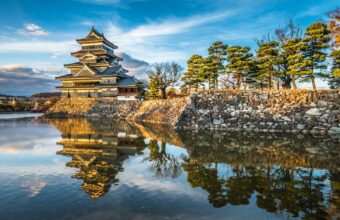 Matsumoto
The alpine city of Matsumoto is famous for many things – it's renowned for producing incredible art and artists, its beautiful setting in the northern Japanese Alps and for being the birthplace of soba (buckwheat) noodles, a Japanese delicacy. Try super-fresh soba noodles in one of Matsumoto's restaurants – some even offer the chance to make your own.
Hakone
Hakone is best known for its natural onsen (hot spa pools) and views of Mount Fuji. Dip in one of the pools and soak up the view, before exploring Fuji-Hakone-Izu National Park's mountains, Pacific Islands and volcanoes.
Kinosaki
Kinosaki is the archetypal onsen town — as well as being tourist-friendly. Come and stay in a traditional ryokan (inn), feast on the local speciality of crab and relax in your cotton kimono, before sampling one of the seven public onsen in town.
Takamatsu
The gardens of Ritsurin Park are one of Takamatsu main attractions and are the perfect place to relax. Originally built for the Sanuki warlords, look for the Engetsu-kyo bridge and the lotus pond.
Osaka
Japan's third-largest city might not be its prettiest, but it is one of its most welcoming. Osakan's are known for their humour and the city has an extensive live music and comedy scene. A must-try local dish is takoyaki (grilled octopus dumplings), which is sold on most street corners.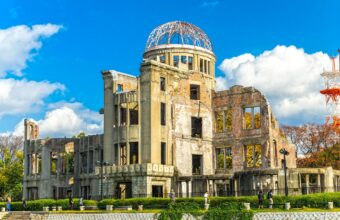 Hiroshima
While modern Hiroshima is a thriving, cosmopolitan city, it will always be known as the city destroyed by the world's first atomic bomb. The city's Peace Memorial Park and Atomic Bomb Dome are moving reminders of its tragic past.
Iya Valley
The Iya Valley is a huge expanse of tree-lined mountains and deep river gorges, home to tiny villages, hot springs and great views. The region's domineering cliffs meant the region has played a big part in Japanese history, hiding political dissidents, beaten armies and regional clan leaders.
Kanazawa
Kanazawa is capital of the Ishikawa Prefecture and was largely undamaged by World War Two air raids, making it a great place to explore Japan's historical architecture, such as the Nagamachi samurai district. However, its main attraction is Kenrokuen, one of Japan's most beautiful landscape gardens.