Things to do in Thailand
Recommended experiences and activities
Bangkok
Enter the belly of an elephant near Bangkok
The main event at the late Thai visionary Lek Viriyabhun's Erawan Museum, off Bangkok's southeast fringe, is a 44m tall copper elephant depicting the vehicle of Hindu god Indra. Look for scenes from every world religion beneath a tremendous stained glass ceiling crafted by the late German artist, Jakob Schwarzkopf.
See all Bangkok trips
Kanchanaburi
Ride into World War II history on the "Death Railway"
Thailand's most famous train ride starts at the steel-trellis bridge rebuilt after the original was bombed in an episode dramatised in the film, Bridge Over the River Kwai. Separately, the memorial and remains of an abandoned length of track at Hellfire Pass encourages visitors to appreciate the roughly 105,000 souls who died toiling from 1942-45.
See all Kanchanaburi trips
Doi Inthanon
Scale Doi Inthanon, Thailand's tallest peak
Not a mountain climber? Relax. A switchback road climbs this 2,565m peak, which stands as a once-in-a-lifetime destination for many Thai tourists. The views do not disappoint and a mountain break from the heat is always welcome, but it's the cheery atmosphere among Thais crossing the peak their bucket list that carries many visitors away.
See all Doi Inthanon trips
Ratchaprapha
Get on the water in Khao Sok National Park
The only Thai lake that ranks among Asia's most dazzling is truthfully a reservoir. Ratchaprapha or Chiew Lan was formed in the 1980s by one dam and countless vertical limestone castles sculpted by nature's hand. Also meeting the clear emerald water is virgin jungle and some of the oldest rainforest on earth.
See all Ratchaprapha trips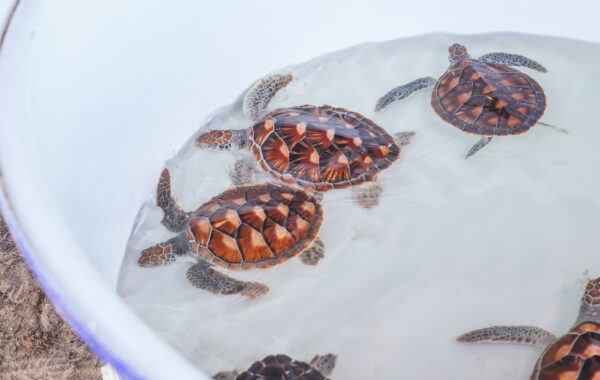 Ko Lanta
Volunteer on Thai islands and make local friends
In addition to giving something back, volunteering affords an inside glimpse into coastal communities and can lead to local friendships. Trash Hero keeps an open invite for weekly beach clean-ups throughout the Thai islands and beyond, while animal rescue facilities can always use a hand on Phuket, Ko Samui, Ko Lanta and Ko Chang.
See all Ko Lanta trips
Royal Agricultural Station
See family photos and mountain flowers in North Thailand
Of the scores of doi — "mountain(s)" in the Northern dialect — worth visiting in Northern Thailand, few have the effect of this 1,928m hill station blanketed in praya suekrong (Thai cherry blossom) and other temperate flowers and birdlife.
See all Royal Agricultural Station trips
Chiang Mai
Stroll the night markets of Chiang Mai
Chiang Mai's night markets offer the best shopping and eating in Thailand's second city. Try Warorot Market for northern Thai street food or the night bazaar for an authentic Thai shopping experience.
See all Chiang Mai trips
Koh Rok
Go snorkelling on Koh Rok
Swim among reef shark, giant morays and schools of fish on Thailand's premier dive site.
See all Koh Rok trips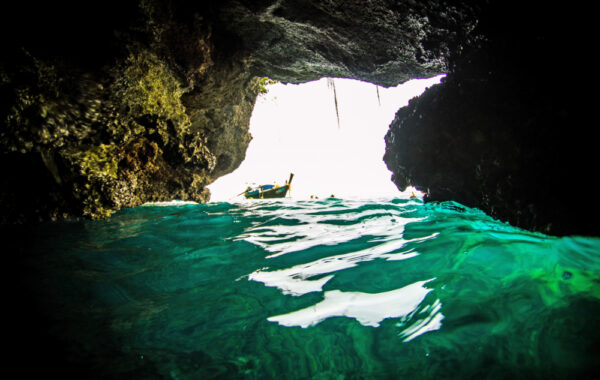 Ko Muk
From darkness to emerald on Ko Muk
At Tham Morakot, the Emerald Cave, swimmers and kayakers slip through a sea tunnel when the tide is just right, covering some 100m of damp darkness before re-entering daylight at a hidden lagoon and beach encircled by limestone cliffs that only monkeys dare climb on. Staying on Muk rather than visiting on a day trip from Ko Lanta will help you beat the crowds.
See all Ko Muk trips
Why Horizon Guides?
Expert travel guides
Our guides are written by the leading experts in their destinations. We never take payment for positive coverage so you can count on us for reliable and impartial travel advice.
Authentic experiences
We curate exceptional trips in underrated places, organised by the very best tour operators who live and breathe their destinations and are passionate about authentic, responsible tourism.
Give back to mother nature
We'll plant 50 trees for every trip booked via the Horizon Guides site in partnership with the International Tree Foundation, who carry out sustainable community forestry projects in Africa.