Classic Golden Triangle
Explore the culture and history of northern India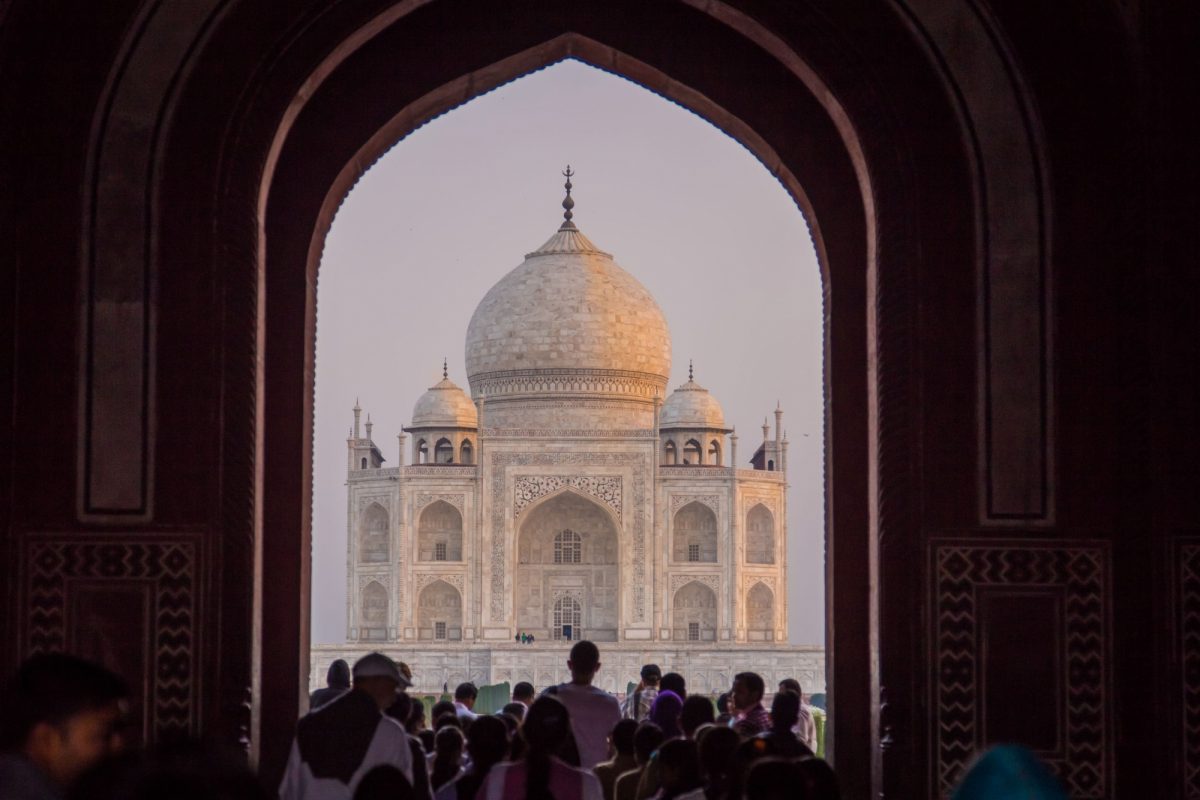 Destinations
Delhi, Agra, Rajasthan
(1 more)
Jaipur
Activity
Culture & History, Luxury, Cities
Physical Level
Easy
Season
January - December
Enjoy the sights, sounds and smells of India on this tour of the famous Golden Triangle. Start with Old Delhi's maze of alleyways, street food and architecture, before taking the train to Agra. Here, you can take in the beauty of the Taj Mahal and Agra Fort, before travelling to the Rajasthani royal capital of Jaipur for culture, art and the spectacular Amer Fort. This trip is the perfect introduction to northern India.
Suggested Itinerary
Recommended route & experiences
Day 1–3
Explore Old Delhi
Delhi
Start your Indian adventure in capital city Delhi. Your guide will introduce you to the sights of this grand city, starting with the World Heritage site of Humayun's Tomb, Gandhi's eternal flame and the imposing India Gate, a memorial to 82,000 soldiers who died during World War One.
Make sure to explore the narrow streets of Old Delhi, founded in 1639 by the Mughal Emperor Shah Jahan, who moved the Mughal capital here from Agra. Try street food, marvel at the architecture and absorb your surroundings – it's crowded and chaotic, but this is the real India.
Get lost in old Delhi in the Chandni Chowk
Visit Old Delhi, the symbolic heart of India's capital, and get lost in one of its oldest and busiest markets, the Chandni Chowk. Explore its fascinating history, temples and famous colourful bazaars, selling everything from sweets and saris to jewellery and the delicious jalebis.
Visit India's most impressive fort in Agra
Agra may be more famous for a certain monument to love (hint: the Taj Mahal), but it is also home to the imposing, red sandstone Agra Fort. Built in the 16th century, it was once the residence of the Mughal emperors.
Featured Accommodation
Day 4–5
Take the train to Agra and marvel at the Taj Mahal
Agra
You'll begin your trip to Agra early in the morning and that most Indian of transport – the train. India's rail network is spread over 115,000km and transports 23 million people each day. You'll be journeying from the comfort of a first-class carriage, but you'll still take in the sights, sounds and smells of travel in India.
Your arrival into Agra will give you your first glimpse of the world-famous Taj Mahal. Spend a couple of days exploring this monument to love (Emperor Shah Jahan built it to house the tomb of his wife Mumtaz Mahal), as well as Agra Fort and Chandni Bazaar. If time allows, visit the ancient ruins of the sandstone city of Fatehpur Sikri.
See the Taj Mahal (and beyond)
The Taj Mahal, built in the 17th century by Emperor Shah Jahan, may be the best-known of Agra's historical sights, but it's certainly not the only one. A visit to the Taj Mahal is a given, but try to spend a little longer in the area and make time for other highlights such as Akbar's Tomb, Agra Fort and the mosque of Fatehpur Sikri.
Featured Accommodation
Day 6–8
Get cultural in Jaipur
Jaipur
Known as the pink city, Jaipur is a Rajasthani royal city that offers spellbinding sights and sounds. Its palaces, observatories and merchant buildings are painted in hues of red and pink, but its crowning jewel is the spectacular Amer Fort which towers over the city on a hillside a short drive from the city. Spend a couple of days exploring Jaipur, including its rich arts and crafts scene, before flying back to Delhi to connect with your international flight.
Marvel at the architecture of Jaipur's Amber Fort
Perhaps Rajasthan's best known city, Jaipur is renowned for its stunning architecture. From the imposing Amber Fort to the Hawa Mahal and Jal Mahal palaces, the city oozes history. Jaipur is also Rajasthan's cultural centre, making it a great place to take in traditional folkloric dance and music.
Shop for handcrafted fabrics in Jaipur
Rajasthan is one of India's richest states when it comes to traditional arts and crafts. From block-printed and tie-dyed fabrics to jewellery and Jaipur's distinctive blue-dyed pottery, Rajasthan is an art enthusiasts dream.
Experience rural Rajasthan
100kms from Jaipur nestled in the Aravelli Hills is the tiny village of Ajabgarh where life hasn't changed for generations, tribesmen tend their goats and the sight of a foreigner is certain to raise a wave and a smile from local children. If there's such a thing as 'real' India, this must be pretty close.
Featured Accommodation
Request a custom itinerary
Get a tailored itinerary from one of our specialist tour operators
Your details are safe and will not be used for any other purpose. By clicking 'Send' you agree to our
Privacy Policy
Other tours you might like
Why Horizon Guides?
Expert travel guides
Our guides are written by the leading experts in their destinations. We never take payment for positive coverage so you can count on us for reliable and impartial travel advice.
Authentic experiences
We curate exceptional trips in underrated places, organised by the very best tour operators who live and breathe their destinations and are passionate about authentic, responsible tourism.
Give back to mother nature
We'll plant 50 trees for every trip booked via the Horizon Guides site in partnership with the International Tree Foundation, who carry out sustainable community forestry projects in Africa.