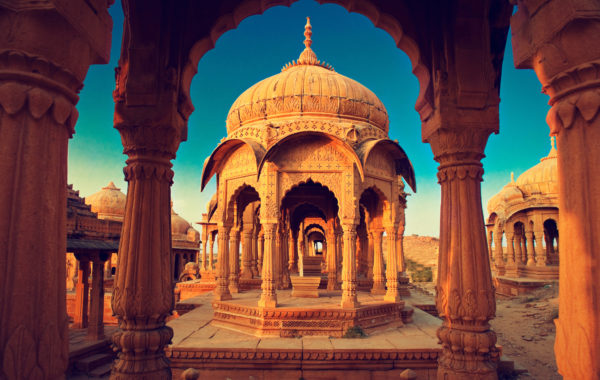 Rajasthan
The Land of Kings
Rajasthan is a riot of colours. From the pink hues of Jaipur to the inky blues of Jodhpur, your first view of kaleidoscopic Rajasthan will be a sensory overload. Known as the Land of Kings because of its Maharaja-filled royal history, the state is crammed with huge medieval forts, shimmering palaces and opulent mansions. It's history heaven.
However, Rajasthan is more than just its past. Tigers roam its national parks, camel herders still live a nomadic life in its deserts (with the occasional smartphone thrown in) and skilled artisans make handicrafts and textiles that inspire designers around the world. So come and immerse yourself in the colour-soaked India of your dreams.
Rajasthan
Exploring beyond the Golden Triangle
If you're after a taste of India's royal past complete with forts, festivals and forbidding deserts, then Rajasthan is your trip. The Land of Kings is home to some of India's most beguiling cities, built by princely Rajputs and fortified against battle with forts, castles and palaces.
View this guide
Things to do in Rajasthan
Our recommended experiences and activities
Rajasthan trips
Suggested routes & itineraries from our experts
Why Horizon Guides?
Expert travel guides
Our guides are written by the leading experts in their destinations. We never take payment for positive coverage so you can count on us for reliable and impartial travel advice.
Authentic experiences
We curate exceptional trips in underrated places, organised by the very best tour operators who live and breathe their destinations and are passionate about authentic, responsible tourism.
Give back to mother nature
We'll plant 50 trees for every trip booked via the Horizon Guides site in partnership with the International Tree Foundation, who carry out sustainable community forestry projects in Africa.