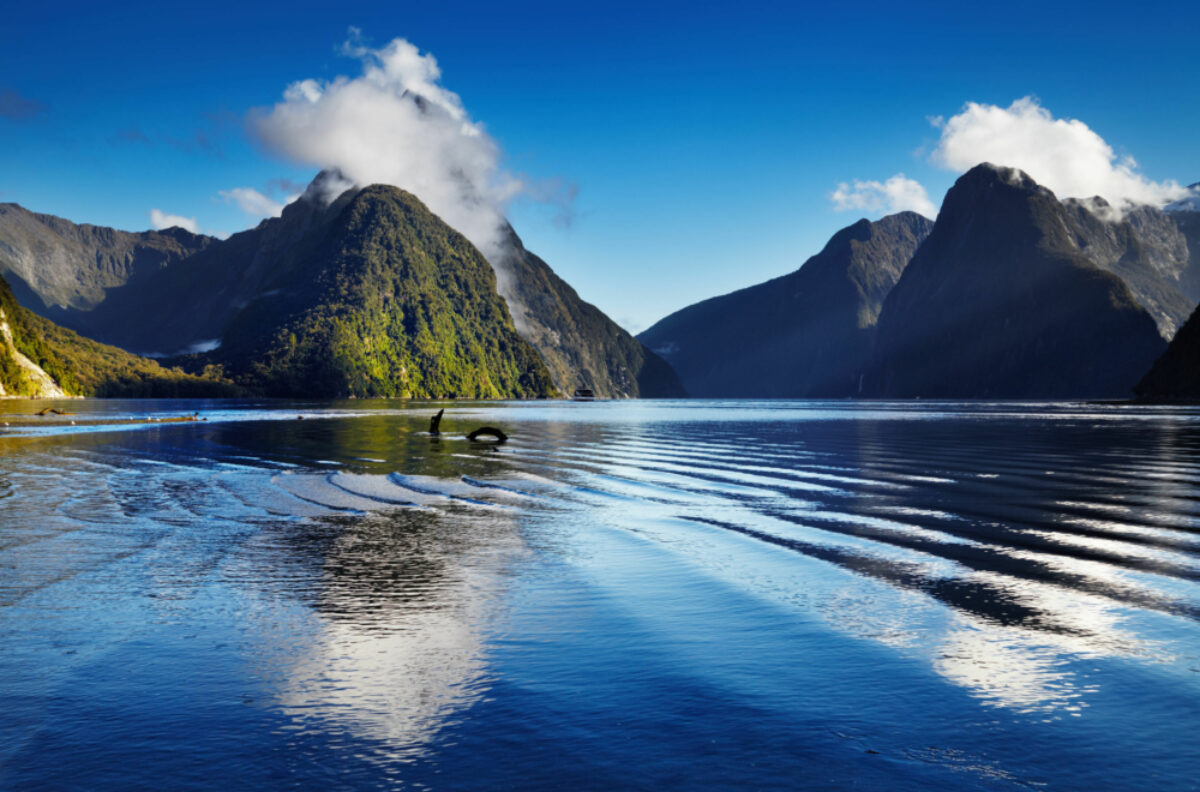 New Zealand is nothing short of epic.
With hundreds of national parks, world-class ski slopes, pristine hiking trails, and picture-perfect beaches, no one leaves New Zealand disappointed.
From the Northland's perfect coastline and near-tropical summer climate, to the adrenaline-fuelled adventures in Queenstown, you'll find something to suit your holiday style.
Whether that's mellow and meandering road-trips or action-packed wild adventures, New Zealand's stunning scenery is your constant travel companion — as well as the deep Māori culture.
Pack your hiking boots and a spare memory card for your GoPro, because New Zealand is waiting to be explored and there's plenty to see and do to fill your soul with memories.
Seasons and climate
Thanks to its stunning scenery, pristine coastline, vast mountain ranges and no shortage of adventure activities, New Zealand has something to offer all year round.
To catch New Zealand's warmest weather, aim to visit during the summer months (December, January, February). Temperatures in the North Island average 25˚C and it's the perfect time to explore some of the Northland's untouched beaches like Matauri Bay, Wainui Bay, and Ninety Mile Beach.
If you want to beat the summer crowds and experience a more laid back, quiet New Zealand experience, consider visiting in shoulder seasons — spring (September to November) and autumn (March to May). The weather in these months is still mild enough for plenty of outdoor adventures, but you can expect to find quieter, cheaper (and cleaner) campsites across the country as you dodge school holidays.
Autumn in particular in the South Island is stunning as snow-capped mountains hug the horizon and New Zealand's roads are lined with golden hues as the trees turn to shades of amber and rust.
If you're not turned off by colder climates (it can get as low at -10˚C in the South) and feel ready to hit the slopes, there's no better time to visit the South Island than June, July, August — New Zealand's winter.
Whether you're looking for a mellow coastal road trip under the summer sun, snow-packed alpine adventures or a hike through golden autumnal forests, each New Zealand season offers something uniquely special to visitors.
Festivals and holidays
Expect a plethora of festivals and events if you visit during New Zealand's surprisingly warm summer, including the ever-popular New Zealand Sevens rugby tournament and music events like the World Buskers' Festival in Christchurch and Auckland's Laneway Festival.
Waitangi Day (which is New Zealand's national day) falls on 6th February and is the perfect time to get immersed in Kiwi culture. Head to Waitangi on the North Island or one of the capital cities to experience traditional Māori cultural performances and day-long celebrations.
The little (but bustling!) city of Queenstown kicks off the winter season with an annual festival in June/July. With a jam-packed 10-day line up of music, snow sports, and entertainment, it's the best place to be to start off your winter adventure. From there, you can take on the popular ski resorts in the South like Wanaka, Otago, and Canterbury.
Matariki (the Maori New Year) is also celebrated country-wide in June, as well as plenty of foodie festivals like Dunedin's Chocolate Carnival, Auckland Restaurant Month and Visa Wellington on a Plate for those looking to experience the best of New Zealand's food scene.
New Zealand's best hikes, watersports and adventure activities
The best outdoor activities on the North Island
While the North Island is probably best known for bustling cities like Auckland, Hamilton and Wellington, there's still plenty to explore if adventure runs through your veins.
Thanks to its near-tropical climate in summer, the North Island is the perfect place to get acquainted (or reignite a long-term love) with water activities.
How to kayak and raft on the Bay of Islands
If you're arriving for a New Zealand summer (December-February), head straight to the far north and the Bay of Islands. This untouched enclave encompasses more than 140 subtropical islands off the north-east coast of New Zealand's North Island. While its pristine beaches, big-game fishing and Maori cultural artefacts draw in visitors, more adventurous types can look forward to taking to the water to explore the Bay.
Sea kayaking is one of the best ways to see all the Bay of Islands' coast has to offer. Novices can take a single day or multi-day tours that range from a leisurely little cruise to a tucked-away cove or an action-packed trip exploring some of the Bay's many hidden caves, tunnels and rock gardens. The waters around the Bay are suitable for all abilities, but if you're keen to push the boundaries and really traverse the coastline with paddle-power alone, you can join a sea kayaking expedition tour. Ranging from 5-9 days at sea, kayakers can experience some of New Zealand's most isolated wonders like the Great Barrier Island, located in the Hauraki Gulf — a 4-5 hour ferry ride from Auckland. Hauraki is one of New Zealand's most unsung wilderness areas. Expect a paradise of thick forests, labyrinthine coastline and craggy peaks along the coast.
White-water rafting on the Kaituna River
White-water rafting on the Kaituna River, near Tauranga and a short drive from the Rotorua, is the perfect way to get your adrenaline running. With a level 5 rafting trail — the highest grade available to the public in the world — this is a white knuckle affair as rafters race down the river before being launched over a 7m waterfall (which is one of three on the trail). However, if you're after slightly less hectic thrills, there are several beginner to intermediate rafting trails at Kaituna, alongside a three-hour river-sledging tour. Here, adventurers don a specially designed bodyboard and flippers, propelling themselves down the river, over waterfalls and beside beautiful scenery.
While at Kaituna River make sure to explore the Maori history behind the river and the surrounding bushland. The traditional Maori name for Kaituna River is Okere River, which means the 'place of drifting'. The initial 10km stretch of the Kaituna is still referred to as Okere River and is a site of special importance to the Maori. The river name 'Kaituna' literally translates as 'food eels'. Below the river's four main waterfalls are numerous eel holes, and whitebait and crayfish are also found.
Rafting at the Waitomo Caves
If all that open water hasn't satisfied you, head to the Waitomo Caves in the heart of the North Island. Most tourists visit the Waitomo Caves to catch a glimpse of the glow-worms — a spellbinding experience. Waitomo's resident glow worms (Arachnocampa Luminosa) are unique to New Zealand and thousands of these tiny creatures radiate their luminescent light in an otherwise pitch dark underworld. Insects are attracted to the light the worms give off, becoming entangled in their threads and providing an easy meal. The brighter the light, the hungrier the worm. Guided tours of glow-worm cave and other sites — including Ruakuri Cave which is home to a Maori burial site — are available.
Waitomo's caves also provide plenty of adventures, from caving to the ominously named black water rafting. This involves donning a wetsuit and travelling through Waitomo's Caves on an inflatable tube for buoyancy, jumping off waterfalls and floating through long, glow-worm filled passages. Some tours also include high wiring and some climbing.
If you'd rather stay dry while exploring New Zealand's North Island, there are plenty of hiking (called "tramping" locally) trails across the whole island.
Hiking Cape Brett Walkway
New Zealand's rugged Northland is home to the Cape Brett Walkway, which allows you to experience the coast while staying on dry land. This 20km hike starts at Oke Bay in Rawhiti, Bay of Islands, before winding through native bush, with many bluff peaks and steep cliffs. But with one eye constantly on the stunning ocean and island views, the Cape Brett Walkway is one of the most challenging — but rewarding — coastal paths in the area. If you feel like adding even more to the hike, take an one hour side track down to Deep Water Cove, where you can swim and snorkel.
Taking approximately eight hours to complete, you'll finish this day walk at the iconic lighthouse (which is now a Department of Conservation Hut). Here, you can decide to camp overnight and walk back the route you came the next day, or if you're pressed for time, you can get a boat to pick you up and return you to Oke Bay.
How to hike the Tongariro Alpine Crossing
The Tongariro Alpine Crossing is one of New Zealand's greatest day walks. This is a world-renowned 19.4km hike across spectacular landscapes, including two active volcanoes in Te Maari Crater and Red Crater.
The trail will lead you through bright turquoise crater lakes, (sulphur-heavy and swimming is not an option) lush alpine meadows, scree-dense and towering volcanic peaks to a final stunning 360-degree view of the central plateau.
The Tongariro Alpine Crossing is a world-class hike, but not for the faint-hearted. Pay close attention to the weather forecast for the day you'd like to hike, as the weather can change quickly. The trail has
Very few water sources once you leave the starting gates, so bring at least three litres of water with you for the climb.
In high summer, it's recommended to skip the climb on the hottest days — with hardly any shade along the volcanic crater, it's harsh terrain in scorching temperatures. Similarly, in winter fog, mist and snow can make the trail extra-challenging, particularly along the steep 1,600m high ascent of the Devil's Staircase. In this part of the world, where the weather can change fast, don't be afraid to ask local guides for advice and check in with Tongariro Visitor Centre for their predictions on the hike conditions.
If you're looking to experience the Tongariro Crossing but would prefer something shorter, there are easier hikes that leave from nearby Chateau Tongariro Hotel, but still take in some of the stunning scenery of the area.
How to see the Putangirua Pinnacles
For a much shorter hiking experience, head to the Putangirua Pinnacles in Wairarapa near Wellington. This 4km walk, known simply as 'The Pinnacles', is famous for its starring role in The Lord of the Rings Trilogy — it acts as the backdrop for the eerie Army of the Dead scenes in The Return of the King.
As you wander through the dense bush, the walk takes you right into the Putangirua Pinnacles — towering stalagmites rising tens of metres into the air. Formed over the last 120,000 years, the stalagmites are an eerie spectacle.
While it's a short and sweet walk (about 2-3 hours round trip) to The Pinnacles, you'll still get to see excellent views of Palliser Bay and Lake Onoke, and maybe even a peep of the South Island in the distance.
The best outdoor activities on the South Island
Home to just one million people, New Zealand's rugged South Islands is the perfect place to escape crowds and get some adventure. From epic walks to beautiful beaches, mountains and lakes, this is prime wilderness.
New Zealand's South Island has hiking trails that cover the most stunning scenery in the country, with an extra pinch of adrenaline and adventure.
The Abel Tasman coastal walk
The Abel Tasman coastal walk is perfect for those who want to match ocean views with lush bushland. Extending from Marahau in the south to Wainui in the north, the 60km trail takes most hikers between 3-5 days to complete. Hikers can choose between four huts (Anchorage, Bark Bay and Awaroa) and 18 campsites along the Abel Tasman Coast Track to set up camp. However, every night's accommodation must be booked in advance (all year round). If you arrive at a campsite or hut without a valid booking — or try to stay at a different site to the one you've booked, you can be charged a penalty fee, or even be asked to leave the park.
While making your way along the trail, you can picnic on the golden sandy beaches of Abel Tasman and rest tired legs at the Cleopatra's Pool — a natural rockpool with a moss-lined waterslide that's a welcome landmark on the trail.
There's one tidal crossing to navigate — the Torrent Bay estuary, which can be crossed within two hours of low tide. It's worth consulting a tidal timetable to make sure your trip isn't delayed. Don't worry if you get your times wrong, as there is a separate track you can take if you get caught by the tide. However, it takes two hours to walk compared with the 25-minute estuary crossing.
Look out for the walk across the 47m suspension bridge at the Falls River inlet, where you can see playful fur seals sunbathing on the shores.
Fox and Franz glaciers
For icier adventures, head south-west to the Fox and Franz Josef glaciers, which are 25 minutes' drive apart. Set over 13km, Fox glacier starts more than 2,600m high in the Southern Alps before plummeting down to the ocean. The ice is some 300m thick in places, melting into the freezing waters that feed the Tasman Sea. Fox is the more challenging glacier to trek on, with Franz Josef offering shorter walks.
You can set foot on the glaciers through a guided ice walk or on a heli-hike experience, where you'll be dropped (and later picked up) by helicopter to explore the white landscapes of the glaciers.
After a safety briefing on land, your glacier exploration starts at the helicopter landing site — as the glacier is constantly moving and changing, the site can be different every few months but is always remote and exceptionally beautiful at about 800m above sea level.
At this stage, it's time to don your crampons that are specially designed for icy conditions — don't worry if you feel like Bambi on ice skates, you'll soon start to get accustomed to the extra weight on your feet and you'll confidently start to explore the glacial terrain.
From here, you'll hike across the icy glacier. Your guides will examine and cut away new routes each day, so expect each hike to be different but you'll see ice arches, crevasses, caves and moulins (sinkholes formed by surface water) over the two-hour hike. Before jumping aboard the helicopter for your return journey, take in the sights of Victoria Falls — the river formed from meltwater at the hidden Victoria Glacier. You can even fill your water bottle from the purest water source in the country.
Neighbouring Franz Josef Glacier offers a similar experience, with the option to take on a Glacier Valley Walk (a low-effort way to take in the glacier views) which will take you to the Waiho River bed, and you can follow the glacier's receding path along the incredible landscape. You'll also be able to take in the glacier's history (which sadly sees it decrease in size, year on year) and learn of the Maori legend of Kā Roimata o Hine Hukatere — the Maori name for the Franz Josef glacier and a tragic story of lost love.
Horse-riding at Glenorchy
The area of Glenorchy, just an hours' drive south from adventure capital Queenstown is a horse riders' dream location. No previous experience is necessary and beginner rides take you along the stunning Dart Valley. Along the way, riders take in the scenery at the head of Lake Whakatipu, the epic gateway to Mount Aspiring National Park and Te Wahipounamu, one of New Zealand's three World Heritage sites.
Beginners are paired with gentle giants and take on a meandering trail along the Dart River and some slightly more tricky river crossing.
If you have riding experience, a day-long or overnight horse riding experience in Glenorchy can be arranged. With the Queenstown Basin as a backyard, you can explore over 100,000 acres of pristine New Zealand backcountry. From crossing glacial-fed rivers, slow-climbing the side of a mountain range to galloping through bush trails and ancient beech forests, a horse-riding tour allows you to see a different side of New Zealand.
Your adventure base camp: Queenstown
Queenstown is known as the adventure capital of the world, so if you're setting up base camp in the South Island, get ready to experience all the adrenaline-pumped activities Queenstown has to offer.
Nevis Bungee 134m high with 8.5 seconds of freefall, it's New Zealand's highest bungee jump
Skydive from 15,000ft (60 seconds of freefall at 200mph) over Queenstown with New Zealand's first tandem skydive operation
Jet boating on Skippers Canyon through the narrowest canyons on the Shotover River
Arrow River 4x4 off-road adventure taking on the old miners' wagon trail and exploring the historic gold mining town of Macetown
Queenstown Bike Park with 450m of vertical descent, incredible views and 27 trails of varied terrain
What to see on a road trip through New Zealand
With just four million people spread over two main islands, nature and dramatic scenery rules in New Zealand. From the high Southern Alps that run the length of the South Island to the volcanic peaks of the North Island, the watery passages of the Marlborough Sounds and Fiordland to the geothermal activity of the central North Island, the golden sands of Northland beaches to the black sands of the west coast of both islands – there's a lot to see on a self-drive route through New Zealand.
Cities are few and far between in New Zealand, especially in the South Island, and some of the most beautiful spots are remote or require a bit of a detour. So, many travellers prefer to rent a car or a campervan in New Zealand rather than rely on limited public transport. A wide variety of accommodation is available throughout the country, but self-driving allows the freedom of staying at well-positioned campsites in a campervan, tent, or simple cabin.
Although New Zealand's two main islands don't look that big on the map, the roads can be quite slow due to mountainous terrain, rural areas, and a lack of major European or North American-style highways. But these conditions make it easier to appreciate the views and stop at places of interest along the way.
Most travellers prefer to come in the warmer months (between October and March), as this is prime beach time. There are advantages of travelling in the cooler months – such as skiing – but the road conditions can be more challenging in winter.
7 day North Island road trip route
Auckland and Northland
Start your road trip in Auckland and travel through subtropical Northland. The conveniently self-contained peninsula is full of gorgeous beaches, ancient forests, and Maori culture.

The route
Auckland - West Coast Auckland - Whangarei - Bay of Islands - Kaitaia - Cape Reinga - Hokianga Harbour - Auckland
Auckland is New Zealand's largest city and is naturally attractive, but it's hardly representative of the New Zealand you'll find elsewhere. After enjoying the boutiques, bars and restaurants, hit the road. Drive west out of Auckland city through the Waitakere Ranges to Piha, a stretch of black-sand coastline with good surfing. Muriwai is a bird-watcher's paradise, an hour's drive further up the coast.
From Piha and Muriwai it's a 2.5-hour drive north-east to Northland's largest city, Whangarei. Whangarei has underrated attractions for a day or two, although travellers with less time can push on to the Bay of Islands in one longer day's drive.
The Bay of Islands is an hour north of Whangarei. The popular holiday spot is rich in history and natural beauty. On the way, make a toilet stop (whether you need to or not!) at the whimsical Hundertwasser Public Toilets in Kawakawa.
After a couple of days soaking in the beautiful Bay, continue north-west 1.5 hours to Kaitaia, stopping for a fish-and-chip lunch at the Mangonui Fish Shop, and for a swim at Cable Car or Coopers Beach. Kaitaia itself isn't appealing, but it's a convenient place to break the journey before heading up to Cape Reinga the following day.
From Kaitaia, the drive up to the very top of the country takes 1.5 hours along State Highway 1. However, many travellers prefer to travel up Ninety Mile Beach, and because some rental car companies don't allow this, taking a tour in a suitable vehicle is a better way of experiencing this long sweep of sand and dunes.
From Cape Reinga, the small town of Rawene, on the Hokianga Harbour, is a three-hour drive south. The huge harbour on the west coast, bounded by enormous sand dunes, is much less developed than the Bay of Islands on the east. It's surrounded by ancient kauri tree forests: the Waipoua Forest is about a 1.5-hour drive south. From there, loop back down to Auckland on different roads from your journey north, a trip of about three hours.
What to see
West Coast Auckland
Black-sand Piha is separated from Auckland city by the Waitakere Ranges. The famous surf beach has large waves, so care and skill are required. In summer, lifeguards patrol the beach. Muriwai is up the same stretch of coast; between August and March, a large colony of gannets nests on the high cliffs.
Whangerai
Northland's only city, Whangarei, offers fine dining at the Town Basin marina area, quick hikes to volcanic outcrops overlooking the city (Mt. Parihaka and Mt. Manaia), and white-sand beaches at Ocean Beach and along the Tutukaka Coast.
Bay of Islands
With a subtropical climate, idyllic beaches, forests, islands, waterfalls, sites associated with New Zealand's early colonial history (Russell and Waitangi), and dolphin-watching cruises, there's nothing overrated about the popular Bay of Islands. The two-day Cape Brett Walkway offers a moderate trek, ending at a point overlooking the Hole in the Rock. Outside Paihia and Russell, it's relatively easy to find secluded places to camp. Drive the Old Russell Road all the way to the Rawhiti or Waikare Inlets for peaceful bays and island-studded views.
Cape Reinga
At the top of the Aupori Peninsula—the narrow tombola that extends from Northland—Cape Reinga is the northernmost point of New Zealand. Maori believe the spirits of the deceased leave the land here, bound for their spiritual homeland, Hawaiki. There's a lighthouse overlooking the crashing Tasman Sea and the Pacific Ocean, and well-marked hiking trails lead down steep cliffs to otherwise cut-off bays and beaches.
Hokianga Harbour and Kauri Forests
With slower road access from Auckland than the Bay of Islands, the Hokianga Harbour is relatively undeveloped and provides a real insight into Northland Maori life. Sandboarding down the huge sand dunes at the mouth of the harbour is fun—but put away any ideas of surfing or swimming in the treacherous waters here. The kauri forests around the Hokianga were once logged extensively, but are now protected: in the Waipoua Forest, don't miss Tane Mahuta, God of the Forest, believed to be between 1000 and 2000 years old. Trounson Kauri Park is just south of Waipoua.
Art in Northland
As well as the toilets in Kawakawa, Northland's connection to Austrian-born artist Friedensreich Hundertwasser runs deep. From late 2020/early 2021, visitors to Whangarei can visit the Hundertwasser Art Centre with Wairau Maori Art Gallery at the Town Basin, modelled according to designs the Kawakawa resident drew up before he died in 2000.
10 day North Island road trip route
Down the line from Auckland to Wellington
At opposite ends of the North Island, New Zealand's two largest cities are separated by gorgeous beaches, geothermal features, volcanic plateaus, and wildlife reserves. This route between Auckland and Wellington covers some North Island highlights.
The route
Auckland - Coromandel Peninsula - Rotorua - Taupo - Tongariro National Park - Kapiti Coast - Wellington
Starting in Auckland, loop southeast and up to the Coromandel Peninsula. Thames, at the southern end of the peninsula, is 1.5 hours' drive from Auckland, but there are other towns further up. The Coromandel Ranges run through the centre of the peninsula, and around the coastline are bays, beaches, and marine reserves.
En route to Rotorua, you may want to stop for a day or two in Tauranga, a dolphin-watching hot spot. Otherwise, continue on to Rotorua, a journey of three hours from Coromandel town. This hub of Maori culture set on a large lake is dotted with steaming vents, spurting geysers, and bubbling mud pools. An even larger lake, Taupo, is an hour's drive south-west. There are geothermal parks throughout the area, and although the drive between Rotorua and Taupo isn't long, it can be broken up with stops at these parks. In Taupo, spend time boating or kayaking on the lake.
The Tongariro National Park—one of only three national parks in the North Island — is on the other side of Lake Taupo from Taupo town, about an hour's drive away. Turangi, on the northern side of the park, and National Park, on the west, are good bases for hikes in the high-altitude, volcano-studded national park.
After two or three days of outdoor activities, continue south towards Wellington, stopping for a day on the Kapiti Coast and Kapiti Island. Paraparaumu is 3.5 hours' drive from Turangi.
Wellington is an easy and scenic hour-long drive from the Kapiti Coast. Spend a couple of days in the proudly artsy capital before getting a connecting domestic flight to an international airport, or catching the ferry to the South Island.
What to see
Coromandel Peninsula
The Coromandel Peninsula has some of the most famous beaches in the country (Cathedral Cove and Hot Water Beach), and great kayaking offshore. The centre of the peninsula is covered in forested hills. The Pinnacles Walk in the Coromandel Forest Park is a highlight, and can be done as a one-day or overnight hike. The summit of the Pinnacles is at 758m and has great views of the forest and peninsula. Some parts are very steep.
Rotorua and Taupo
The central North Island is synonymous with bubbling mud pools, geysers, and colourful geothermal terraces. These natural features can be seen at various parks and open areas throughout Rotorua, but for a quieter experience, visit one outside the city. Orakei Korako, between Rotorua and Taupo, is a bit of a detour and requires a short boat ride to get across to the thermal terraces. If you're driving a self-contained camper van, you're allowed to park here overnight.
Tongariro National Park
New Zealand's oldest national park is also a UNESCO World Heritage area, noted for both its cultural and natural significance. With three active volcanoes — Tongariro, Ngauruhoe, and Ruapehu — the high plateau of the Tongariro National Park offers challenging hikes. The Tongariro Alpine Crossing day hike is very popular, but the longer (3-4 day) Tongariro Northern Circuit is an alternative for experienced trekkers. It's best to go with a guide, as conditions can change rapidly in the alpine landscape.
Kapiti Coast and Kapiti Island
Off the coast of the Kapiti Coast is Kapiti Island, a wildlife reserve. Guided tours ferry visitors over to the island from Paraparaumu Beach, where many varieties of native coastal and forest birds live, such as shags, gulls, tuis, kaka, and kereru. The view from the top of the 518m peak is worth the hike up.
14 days + South Island road trip route
Top of the south where mountains meet the sea
The top of the South is a microcosm of the country, with diverse mountains, beaches, forests, lakes, and wildlife. Arrive in the Marlborough Sounds and complete a loop along the northern and western coastline, and through the mountains.
The route
Picton - Abel Tasman National Park - Golden Bay - Nelson Lakes National Park - Punakaiki - Hokitika - Hanmer Springs - Christchurch - Kaikoura - Blenheim - Picton
The ferry from Wellington takes about three hours, and passes through the dramatic Marlborough Sounds, a network of sunken valleys and isolated bays. Picton is the largest town in the sounds, and offers wildlife-watching cruises with chances of seeing penguins and dusky dolphins. Hiking trails snake through the sounds, much of which has no road access.
From Picton, follow the Queen Charlotte Drive to Havelock (rather than the less scenic State Highways via Blenheim). The drive from Picton to Havelock takes an hour. Located on Pelorus Sound, Havelock is a handy lunch stop on the way to Nelson, another hour's drive from Havelock.
Spend a day or two in pleasant Nelson, the largest city at the top of the South Island, or continue directly to the Abel Tasman National Park. From Nelson, the small gateway villages of Marahau and Kaiteriteri to the east of the park are about a 90-minute drive. With more time, plan to camp in the park and/or do a multi-day hike.
Continue on to Golden Bay, over the slow and winding Takaka Hill, the only access road there. From the start of the Takaka Hill road (around Riwaka), the drive to Takaka town takes an hour, and to Collingwood 80 minutes. Take your time on this journey as the Takaka Hill reaches almost 800 metres, and is twisty. Takaka is a preferable base for exploring the western side of Abel Tasman, while Farewell Spit is closer to Collingwood.
Return the way you came, over the Takaka Hill, to leave Golden Bay. The small village of St. Arnaud, on Lake Rotoiti in the Nelson Lakes National Park, is 2.5 hours from Takaka. The alpine environment here is a huge contrast to the sea-level natural beauty of Tasman and Golden Bays. How long you spend at the Nelson Lakes depends on how much hiking you want to do.
From St. Arnaud, continue in the direction of Murchison (45 minutes), where there's great white-water rafting on the Buller River, and then on to Greymouth (2 hours) on the West Coast. Stop at Punakaiki's Pancake Rocks on the way. Hokitika is about 30 minutes from Greymouth.
After a day at the Hokitika Gorge, head inland again, 2.5 hours east to Hanmer Springs. The journey traverses the 740-metre Arthur's Pass, through the mountains of the Arthur's Pass National Park. Hanmer is a mountain spa town with chilled-out activities for adults and fun for kids.
Christchurch—the South Island's largest city—is about a two-hour drive east of Hanmer Springs. Defined by a devastating earthquake in 2011, visitors to Christchurch should check out the memorial on the banks of the Avon River. In Christchurch, connect to an international flight or continue road tripping for a few more days, up the east coast, to make a full loop back to Picton.
Leaving Christchurch, make a pit stop in the Waipara wine country (1 hour), en route to Kaikoura (2.5 hours from Christchurch). Kaikoura is famous for its whales, and a cruise practically guarantees a sighting.
Blenheim is two hours north of Kaikoura. It's the largest town in New Zealand's premier wine-producing region, the Marlborough. Blenheim is a half-hour drive from Picton.
What to see
Marlborough Sounds
For many overland travellers, the Marlborough Sounds are their first glimpse of the South Island. The jagged area of islands, inlets, and sunken valleys offer scenic road trips, remote hikes, secluded beaches, gentle sea kayaking, and different views at every turn. Although not a national park, there are more than 50 reserves here. Some can be driven to — like the refreshing Pelorus Bridge Scenic Reserve — while others require a boat transfer, like Motuara Island.
Abel Tasman National Park
Abel Tasman's compact size makes it an easy place for trips to beautiful beaches, day hikes, longer treks, boat rides along the coast, and kayaking excursions. While the five-day Coast Track is the most famous walk, shorter sections can be done with the help of water taxi transfers, and the Inland Track sees far fewer trekkers.
Golden Bay
Remote Golden Bay has a frontier vibe and very few inhabitants. With the Abel Tasman National Park to the east and the Kahurangi National Park to the south-west, there are many hiking options, including the 4/5-day Heaphy Track. The long, skinny sweep of Farewell Spit is an important bird sanctuary; the sacred, dazzling-blue Waikoropupu Springs are the largest cold-water springs in the country; and dramatic Wharariki Beach is a place for windswept walks, horse treks, and seal spotting.
Nelson Lakes National Park
The mountains of the Nelson Lakes National Park mark the start of the Southern Alps mountains that run through the centre of the South Island. Multi-day hiking is the only way to reach some of the 16 lakes in the park, including Blue Lake, thought to be the clearest lake in the world. But, Lakes Rotoiti and Rotoroa are easy to drive to. There are short (and longer) walks around these lakes, and water taxi services in season.
Paparoa National Park: Punakaiki
The unusual and aptly named Pancake Rocks at Punakaiki, in the Paparoa National Park, are a worthwhile stop en route between Westport and Greymouth/Hokitika. From the rocks, you can admire classic West Coast views of dense native forest, limestone cliffs, and endless uninhabited, undeveloped coastline.
Hokitika
An old gold-rush town, Hokitika is one of the West Coast's few settlements. On a clear day there are views of Aoraki Mt. Cook from the blustery beach, and pieces of pounamu (jade) can sometimes be found there. The turquoise waters of the Hokitika Gorge, east of town, are a scenic setting for kayaking and short walks.
Hanmer Springs
The South Island's answer to the geothermal springs of the central North Island, this mountain resort town is a place to chill out in the warm waters of open-air baths. Jet-boating and white-water rafting through the Waiau Gorge can also be enjoyed.
Kaikoura
The ocean currents and deep trench offshore mean the seas around Kaikoura are home to a huge variety of marine life year-round. Sperm whales, humpback whales, blue whales, orca, dusky dolphins, Hector's dolphins, seals, albatross, and penguins can be seen on sightseeing cruises or flights (note a minimum age of three for cruises, but not flights).
Blenheim and Marlborough Wine Country
The Marlborough is New Zealand's largest wine-producing region, and vineyards stretch in every direction beneath the hills. Sauvignon Blanc produced here is considered some of the finest in the world, so try some in Blenheim town.
New Zealand's most scenic drive
While the South Island isn't short of scenic drives, the remote drive to the French Pass, in the western Marlborough Sounds, is said to be number one. From the Rai Valley on State Highway 6, follow paved and unsealed roads through forests, farmland, and corkscrew turns to the very end of the arm, overlooking Admiralty Bay, D'Urville Island, and the swift waters of the French Pass.
12 day South Island road trip route
New Zealand's deep south of mountains and glaciers
This itinerary encompasses some of the most dramatic mountain landscapes in New Zealand, in the lower South Island. Starting on the flat Canterbury Plains, the mountains rise as you drive inland.
The route
Christchurch - Moeraki Boulders - Dunedin - Queenstown - Milford Sound - Wanaka - Aoraki Mount Cook - Tekapo - Christchurch
Starting in Christchurch, head due south to Dunedin (4.5 hours' drive), stopping en route at the unusual Moeraki Boulders, about two-thirds of the way to Dunedin.
Dunedin offers a wealth of bird and wildlife-watching activities within very easy reach of the city: penguins, fur seals, sea lions, and albatross all hang out on the Otago Peninsula.
From Dunedin, drive inland towards the mountains, stopping first in Queenstown, 3.5 hours away. The small city on the shores of Lake Wakatipu is surrounded by the Remarkables mountains, and offers adventure sports based on land, in the water, air, or at the end of a bungee cord.
A number of day trips or overnighters can be taken from Queenstown, especially in the Fiordland National Park: Milford Sound and Te Anau, in particular, are must-visits and are accessed along the same road, State Highway 94.
Moving on from Queenstown, spend a couple of days in nearby Wanaka or continue to Mt. Cook Village. The drive takes four hours but is worth stretching out over a whole day. New Zealand's highest mountain is a scenic backdrop for hiking, horse riding, or mountain biking.
While Mt. Cook Village isn't very far from Tekapo as the crow flies, the mountainous terrain and location of Lakes Punakaiki and Tekapo means it's about a 90-minute drive. Spend at least one night in Tekapo to stargaze in the world's largest dark-sky reserve.
Returning to Christchurch (three hours' drive), the first part of the journey provides more mountain scenery; after Geraldine, the road flattens out and speeds up, along the Canterbury Plains.
What to see
Moeraki Boulders
The large spheres of rock dotting Koekohe Beach (also called Moeraki Beach) are believed to have formed 60 million years ago, from ocean floor sediment. It's highly worth breaking the Christchurch-to-Dunedin journey with a walk here.
Dunedin
As well as being one of New Zealand's most attractive cities, with its neo-gothic architecture, Dunedin offers a wealth of natural and wildlife-related activities. The Otago Peninsula — within the city limits — is home to little blue penguins, albatross, and seal colonies, which can be seen independently or from cruises on the harbour.
Queenstown
New Zealand's adventure sports capital is a surprisingly small town but it'd be possible to spend days here hiking, biking, rafting, canyoning, bungee jumping, riding the luge, touring nearby wineries, and enjoying the views of the Remarkables and Lake Wakatipu. It's not a "typical" South Island town, but don't let that get in the way of enjoying this pretty place.
Milford Sound and Fiordland
Milford Sound is one of the South Island's most popular attractions, but the large Fiordland National Park it sits within contains huge expanses of wilderness. Long-distance hikes through some of the 14 fiords reveal waterfalls, fur seals, penguins, dolphins, and watery mountain vistas—but don't forget the wet-weather gear.
Wanaka
Another little town on a lake (Lake Wanaka) and presided over by mountains, Wanaka is smaller than Queenstown. As well as great day hikes in the nearby Mt. Aspiring National Park — such as to the Rob Roy Glacier, the Blue Pools and Mt. Brewster — travellers with more limited time can take a tour out to Mou Waho, an island in the middle of Lake Wanaka. This little island in a lake has it's own lake at its summit, a 20-minute hike from the landing jetty.
Aoraki Mount Cook
New Zealand's highest mountain — Aoraki Mt. Cook (3724m) — sits within a national park of the same name, where there are 19 more peaks over 3000m, and around 180 glaciers. As well as being a training ground for mountaineers, various treks can be enjoyed here, such as the three-hour Mueller Glacier walk in the Hooker Valley. Butterflies, grasshoppers, dragonflies, and moths are abundant here.
Tekapo
Overlapping with the Aoraki Mount Cook National Park is New Zealand's only International Dark Sky Reserve and the largest such reserve in the world, the Aoraki Mackenzie International Dark Sky Reserve. With almost no light pollution here whatsoever (settlements are few and far between), it's a spectacular place to stargaze. Stargazing from open-air hot springs is also offered.
If your time isn't limited, take a detour south from Dunedin (before travelling west to Queenstown) to spend a couple of days in the Catlins. This hilly and coastal region spanning southern Otago and Southland is rarely visited by foreign travellers, but the penguin spotting and dramatic cliffs of the coastline are on a par with natural sights anywhere in New Zealand. Don't miss the Cathedral Caves.
Where to go in New Zealand
Our recommended places
Queenstown
The self-described 'adventure capital of the world', Queenstown is a playground for adrenaline junkies. Famously the birthplace of bungy jumping, you can also try zip lining, heli-skiing and any other number of activities that will get your pulse racing. However, if you're after something less strenuous, it's worth noting that Queenstown also has excellent vineyards and an exciting food scene.
Milford Sound
Even by New Zealand's standards, Milford Sound is a truly spectacular sight. Located in the southwest of the South Island, the beautiful fjord is packed with jaw-droppingly beautiful natural features, including Mitre Peak, rainforests and stunning waterfalls, such as Stirling and Bowen Falls.
Lake Tekapo
A highland lake in the middle of New Zealand's south island, Lake Tekapo is best known for its incredibly clear skies that are perfect for stargazing. However, visitors also come for hiking, boating, mountain biking and windsurfing on the water.
Rotorua
An eggy scent hangs over sulphuric Rotorua on New Zealand's North Island, which is home to spectacular geothermal springs, mud pools and geysers. However, it's not just the landscapes that attract visitors – 34% of Rotorua's population is Maori, and cultural performances and banquets are worth seeing.
Coromandel
Visible across the Hauraki Gulf from Auckland, the Coromandel offers pristine beaches, thick rainforest and plenty of adventure. Head to secluded Cathedral Cove for a picnic and swim, sea kayak around the coast or try canyoning at the 300m high Sleeping God Canyon.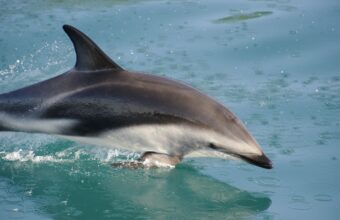 Kaikoura
Kaikoura is the place to see wildlife in New Zealand. This small town on the south island is home to whales, dolphins, seals, penguins and sea birds who come for the nutrient-rich waters that are perfect for feeding in. Set against the might of the Seaward Kaikoura mountain range, this is a stunningly beautiful stop.
Wanaka
Laidback Wanaka has a claim to be Queenstown's cooler sibling. Offering similar adventure activities, but a less hectic, frenzied centre, Wanaka is an excellent place to get your day-time adventure thrills before an evening relaxing in quirky bars and modern restaurants.
Northland
The site of New Zealand's earliest Maori settlement, Northland is the birthplace of New Zealand and home to its best beaches. Head to the Bay of Islands for dolphins and marine life, or Cape Reinga – the most spiritually significant site for Maoris – to learn more about the Maori afterlife.
Auckland
Forget the city's high-rise centre; the beauty of Auckland is the scenery surrounding it. From surf beaches to the islands of Hauraki Gulf, volcanic peaks to fertile farmland, it's no surprise that the greater Auckland region features high in lists of the world's most liveable places. This is the perfect introduction to New Zealand.
Hawke's Bay
Hawke's Bay is the first stop on the Classic New Zealand Wine Trail and is a great place to try cabernet sauvignon, merlot and chardonnay wines. From here, you can visit numerous wineries all connected by more than 200km of biking trails.
Aoraki Mount Cook National Park
Aoraki Mount Cook National Park includes the majority of New Zealand's only International Dark Sky Reserve, so head into the hills – or just Mount Cook Village near Lake Pukaki – and marvel at the light show in the sky.
Stewart Island
Sparsely populated Stewart Island is home to some of New Zealand's most interesting wildlife, including penguins, dolphins and albatross. Head to tiny Ulva Island for birdwatching.
Franz Josef Glacier
Franz Josef's icy mass once flowed all the way into the sea, but after decades of global warming, the glacier has retreated inland and is now only accessible by helicopter. Try hiking trails, glacier experiences and adventure sports.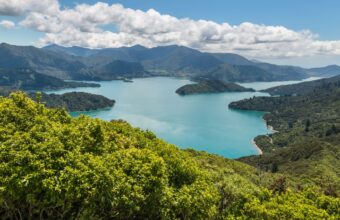 Marlborough Sounds
A huge maze of beaches, bays and hills formed after the last ice age, the Marlborough Sounds are the perfect place to hike, bike or boat. If you're feeling adventurous, you can even dive a shipwreck in Port Gore.
Lake Taupo
Vast Lake Taupo is as big as Singapore and was created 2,000 years ago from a volcanic eruption so huge it would have been seen from China. Today, visitors come for the magnificent Huka Falls, Maori rock carvings and watersports. Lake Taupo is also an excellent base for exploring nearby Tongariro National Park, including the Tongariro Alpine Crossing day hike and skiing at Whakapapa.
Hokitika
New Zealand's wild west coast is linked by a single track through Greymouth, Kumara, Cowboy Paradise, Hokitika and Ross. The Hokitika to Ross section takes in wetlands, forests and old mills, before ending with views over Totara lagoon as you ride into Ross. The one-way trip takes about four hours.
Christchurch
Most travellers use Christchurch as a base for exploring the south island, but there is plenty to see in this upwardly-mobile city. Hit by a series of earthquakes between 2010-13 that destroyed many of its buildings, Christchurch is now an intriguing mix of cutting-edge architecture and historic buildings.
Arthur's Pass National Park
Head into Arthur's Pass National Park by road and you'll encounter some of New Zealand's most spectacular engineering, including viaducts, precipitous bridges and redirected waterfalls. Crossing the Pass offers beautiful views of rainforest and deep gorges.
Dunedin
Little Dunedin is full of pretty gardens and boutique cafes, making a lovely stop on routes on the south island. Head out to the bays and coves of the nearby Otago Peninsula to see yellow-eyed penguins and fur seals.
Raglan
The surfing town of Raglan on the Waikato coast is the perfect place to spend a few days lazing by the sea. Look for the black sand Ngarunui beach and the impossibly long surf breaks at Manu Bay, then spend evening enjoying its beach bars and restaurants.
Nelson
Nelson Tasman is known as one of New Zealand's most artistic places, with painters, sculptor and jewellery makers are living here. Head to the local art market to discover what makes this such a creative place.

Lake Heron
Lake Heron Station is an authentic working sheep farm, making it the perfect place to experience high-country New Zealand life. This is a great place to stargaze in quiet farmland surrounded by mountain peaks.
Wellington
Creative Wellington has a claim to be New Zealand's most cultural city. From art galleries to theatre, craft beer to coffee, Wellington is a compact city packing a powerful punch. If you're still looking for outdoor activities, try mountain biking or sea-water kayaking, or take a walk on the Makara Peak track for views across the west coast beach.