Visible across the Hauraki Gulf from Auckland, the Coromandel offers pristine beaches, thick rainforest and plenty of adventure. Head to secluded Cathedral Cove for a picnic and swim, sea kayak around the coast or try canyoning at the 300m high Sleeping God Canyon.
10 days
Northern adventure route
Adventures on New Zealand's North Island
Auckland (1 days)
→
Coromandel (1)
→
Raglan (1)
→
Rotorua (2)
→
Lake Taupo (2)
→
Wellington (3)
View itinerary
20 days
North to south white knuckle
Epic adventures from North to South Island
Auckland (1 days)
→
Coromandel (1)
→
Raglan (1)
→
Rotorua (2)
→
Lake Taupo (2)
→
Wellington (2)
→
Kaikoura (1)
→
Christchurch (1)
→
Lake Tekapo (1)
→
Queenstown (2)
→
Wanaka (2)
→
Franz Josef Glacier (2)
→
Christchurch (2)
View itinerary
Things to do in Coromandel
Our recommended experiences and activities
Coromandel
Soak in Coromandel's Hot Water Beach
Visit Hot Water Beach either side of low-tide and you'll find hot water bubbling through the sand. Dig your own spa pool and dive in.
Where to go in New Zealand
Our recommended places
Queenstown
The self-described 'adventure capital of the world', Queenstown is a playground for adrenaline junkies. Famously the birthplace of bungy jumping, you can also try zip lining, heli-skiing and any other number of activities that will get your pulse racing. However, if you're after something less strenuous, it's worth noting that Queenstown also has excellent vineyards and an exciting food scene.
Milford Sound
Even by New Zealand's standards, Milford Sound is a truly spectacular sight. Located in the southwest of the South Island, the beautiful fjord is packed with jaw-droppingly beautiful natural features, including Mitre Peak, rainforests and stunning waterfalls, such as Stirling and Bowen Falls.
Lake Tekapo
A highland lake in the middle of New Zealand's south island, Lake Tekapo is best known for its incredibly clear skies that are perfect for stargazing. However, visitors also come for hiking, boating, mountain biking and windsurfing on the water.
Rotorua
An eggy scent hangs over sulphuric Rotorua on New Zealand's North Island, which is home to spectacular geothermal springs, mud pools and geysers. However, it's not just the landscapes that attract visitors – 34% of Rotorua's population is Maori, and cultural performances and banquets are worth seeing.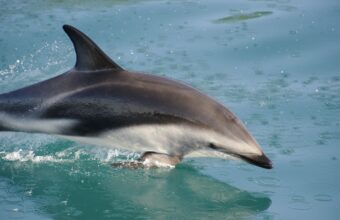 Kaikoura
Kaikoura is the place to see wildlife in New Zealand. This small town on the south island is home to whales, dolphins, seals, penguins and sea birds who come for the nutrient-rich waters that are perfect for feeding in. Set against the might of the Seaward Kaikoura mountain range, this is a stunningly beautiful stop.
Wanaka
Laidback Wanaka has a claim to be Queenstown's cooler sibling. Offering similar adventure activities, but a less hectic, frenzied centre, Wanaka is an excellent place to get your day-time adventure thrills before an evening relaxing in quirky bars and modern restaurants.
Northland
The site of New Zealand's earliest Maori settlement, Northland is the birthplace of New Zealand and home to its best beaches. Head to the Bay of Islands for dolphins and marine life, or Cape Reinga – the most spiritually significant site for Maoris – to learn more about the Maori afterlife.
Auckland
Forget the city's high-rise centre; the beauty of Auckland is the scenery surrounding it. From surf beaches to the islands of Hauraki Gulf, volcanic peaks to fertile farmland, it's no surprise that the greater Auckland region features high in lists of the world's most liveable places. This is the perfect introduction to New Zealand.
Hawke's Bay
Hawke's Bay is the first stop on the Classic New Zealand Wine Trail and is a great place to try cabernet sauvignon, merlot and chardonnay wines. From here, you can visit numerous wineries all connected by more than 200km of biking trails.
Aoraki Mount Cook National Park
Aoraki Mount Cook National Park includes the majority of New Zealand's only International Dark Sky Reserve, so head into the hills – or just Mount Cook Village near Lake Pukaki – and marvel at the light show in the sky.
Stewart Island
Sparsely populated Stewart Island is home to some of New Zealand's most interesting wildlife, including penguins, dolphins and albatross. Head to tiny Ulva Island for birdwatching.
Franz Josef Glacier
Franz Josef's icy mass once flowed all the way into the sea, but after decades of global warming, the glacier has retreated inland and is now only accessible by helicopter. Try hiking trails, glacier experiences and adventure sports.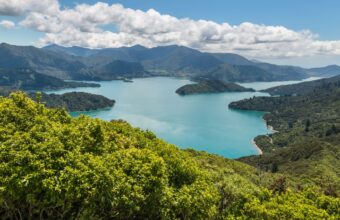 Marlborough Sounds
A huge maze of beaches, bays and hills formed after the last ice age, the Marlborough Sounds are the perfect place to hike, bike or boat. If you're feeling adventurous, you can even dive a shipwreck in Port Gore.
Lake Taupo
Vast Lake Taupo is as big as Singapore and was created 2,000 years ago from a volcanic eruption so huge it would have been seen from China. Today, visitors come for the magnificent Huka Falls, Maori rock carvings and watersports. Lake Taupo is also an excellent base for exploring nearby Tongariro National Park, including the Tongariro Alpine Crossing day hike and skiing at Whakapapa.
Hokitika
New Zealand's wild west coast is linked by a single track through Greymouth, Kumara, Cowboy Paradise, Hokitika and Ross. The Hokitika to Ross section takes in wetlands, forests and old mills, before ending with views over Totara lagoon as you ride into Ross. The one-way trip takes about four hours.
Christchurch
Most travellers use Christchurch as a base for exploring the south island, but there is plenty to see in this upwardly-mobile city. Hit by a series of earthquakes between 2010-13 that destroyed many of its buildings, Christchurch is now an intriguing mix of cutting-edge architecture and historic buildings.
Arthur's Pass National Park
Head into Arthur's Pass National Park by road and you'll encounter some of New Zealand's most spectacular engineering, including viaducts, precipitous bridges and redirected waterfalls. Crossing the Pass offers beautiful views of rainforest and deep gorges.
Dunedin
Little Dunedin is full of pretty gardens and boutique cafes, making a lovely stop on routes on the south island. Head out to the bays and coves of the nearby Otago Peninsula to see yellow-eyed penguins and fur seals.
Raglan
The surfing town of Raglan on the Waikato coast is the perfect place to spend a few days lazing by the sea. Look for the black sand Ngarunui beach and the impossibly long surf breaks at Manu Bay, then spend evening enjoying its beach bars and restaurants.
Nelson
Nelson Tasman is known as one of New Zealand's most artistic places, with painters, sculptor and jewellery makers are living here. Head to the local art market to discover what makes this such a creative place.

Lake Heron
Lake Heron Station is an authentic working sheep farm, making it the perfect place to experience high-country New Zealand life. This is a great place to stargaze in quiet farmland surrounded by mountain peaks.
Wellington
Creative Wellington has a claim to be New Zealand's most cultural city. From art galleries to theatre, craft beer to coffee, Wellington is a compact city packing a powerful punch. If you're still looking for outdoor activities, try mountain biking or sea-water kayaking, or take a walk on the Makara Peak track for views across the west coast beach.