If you thought everything about the USA was big, well, Alaska is just... bigger. It's the country's largest state, home to both the country's biggest National Park, Wrangell-St Elias, and highest peak, Mount Denali. Everything here is on an epic scale and there's adventure everywhere. You can paddle across silent fjords with snowy peaks towering above you, watch huge grizzlies pluck glistening salmon from icy rivers, hear the howl of wolves from your cabin in the dark of night and gaze skywards at the shimmering fireworks of the Northern Lights.

There are few roads, so you'll need to hop aboard a light plane to enter the wilderness where musk oxen, grey wolves, bears and caribou roam wild and free. Alaska is a place to encounter nature in all its raw, ethereal beauty ‒ and perhaps to find yourself again as you do so.
Chugach National Forest

...

Noatak National Preserve

...

Kobuk Valley National Park

...

Great Kobuk Sand Dunes

...

Lake Clark National Park and Preserve

...
Alaska Adventures
A guide to exploring the Alaskan wilderness
There's the great outdoors and then there's the wilderness. And then, in a category all of its own, there's Alaska.
Just two million tourists visit Alaska each year--a drop in the ocean for a space that is larger than the next three states combined. And yet of that number, only a tiny fraction get to see the true Alaska in all its awesome glory.
Get the guide
Seasons & climate
What are the four seasons in Alaska? Answer: Winter, June, July, and August. So goes the oldest Alaskan joke in the book, and while not strictly true — May and September can be beautiful times to visit America's Last Frontier — the old joke does have a basis in fact. Alaska is a very cold place. Large parts of the state are in the Arctic Circle and the mostly unpopulated interior undergoes extreme swings of temperatures from season to season.
That is not to say there isn't variety in Alaska. Each region: south central, the southwest, the interior and the far north all have local influences on their climate, and their latitude affects the amount of daylight they enjoy. During the far north's summer, it is possible to marvel at the midnight sun and even in the winter in Anchorage, the Pacific Ocean keeps average temperatures around freezing point — much warmer than you would expect from a city so far north.
Month-by-month
Only the extremely brave (or foolish) venture to Alaska in January, such is the cold and lack of daylight. Instead, wait until February, when the days begin to lengthen and the mercury nudges ever so slightly upwards. The Northern Lights can be seen at this time of year in the interior and far north, depending on clear skies.
March and April are noticeably warmer and mark the start of spring. Take the Aurora Winter Train between Anchorage and Fairbanks, which showcases some of Alaska's most stunning natural beauty, stopping off at Denali National Park to marvel at North America's highest peak. For the adventurous, winter camping in Denali is free. Alaska's ski season runs until April.
May marks the start of the tourist season and many attractions open their doors after winter, but with considerably smaller crowds than the high summer. Head to Seward to see migrating grey whales return in the spring, or to the Alaska Wildlife Conservation Centre near Anchorage for calving season for moose and caribou.
June, July and August are when the vast majority of tourists visit Alaska and for good reason; the weather is warm and the days long. Head north to marvel at the midnight sun. The crowds are at their biggest in these months so it pays to book in advance.
September, like May, is shoulder season and a good time to visit with crowds thinning considerably. It is a great time for hiking and to make the most of cheaper deals, but the weather is changeable and snow possible. October brings the return of winter and a good time to see the Northern Lights. However, much of Alaska's tourist infrastructure will now be closed until spring.
Festivals and events
Alaska has a culture completely separate to the lower 48 states and Alaskans love to celebrate this diversity with festivals throughout the year. The fierce winter allows the state to hold some of the most unique events found anywhere in the world. February sees the annual Yukon Quest, the toughest dog sled race on earth between Fairbanks and Whitehorse in Canada. February also brings Winterfest in Denali with ice sculpting, dog mushing and traditional food and music, and the Cordova Iceworm festival, a week-long festival rounded off by locals leaping into the freezing harbour water.
Spring and summer are full of events that make the most of the daylight. April brings the Alaska Folk Festival to Juneau, and Valdez hosts an annual Fly-In and Air Show in early May. June sees events celebrating the summer solstice, the most famous being the Midnight Sun Festival in Fairbanks, with live music and a baseball game that starts at midnight — without floodlights. The fourth of July is best celebrated in Seward, where there is a street parade and the world famous Mt Marathon race (a 5km race up and down the 921m high mount Marathon).
August welcomes the Alaska State Fair, a combination of a fun-fair and food festival and a chance for an end-of-summer blowout. For more gastronomy head to the Alyeska Blueberry Festival in Girdwood.
The end of summer is also the end of most of the state's festivals, but fear not, because you can raise a glass to the upcoming winter on the Great Alaska Beer Train; a special run of the Alaska Railroad with some of Alaska's finest beer on tap. The Microbrew Express runs in October, giving you a chance of seeing the Northern Lights with a beer in hand.
What to pack for an Alaskan adventure
Alaska packing list
Packing for an Alaska trip depends entirely on the activities you've got planned but the common theme is to hope for the best, plan for the worst.
If you're planning on skiing, paddling or technical climbing you'll need specialized equipment: consult your operator.
Some essential equipment (especially safety gear) will be provided by your operator--it's essential that you check before you head into the bush.
General backpacking list
Backpack: Minimum 70L for men, 60L for women. Bear in mind that backpacking gear (bear barrel, food, tent, etc) will full a good 20L of your pack. If in doubt err on the side of caution and go for a bigger pack.

Waterproof cover: Check that it will fit your pack (when full!)

Daypack: For carrying food and essentials while on hikes.

Water bottle: At least 1L. Bladders are good for hands-free sips but also bring a hard-sided bottle such as a Nalgene.

Hiking boots: Quality medium/heavy-duty hiking boots broken in before you arrive.

Hiking socks: Four pairs of synthetic or wool mid-weight hiking socks.

Waterproof/breathable rain jacket and rain pants: Gore-Tex or similar quality breathable waterproofs are essential.

Lightweight windshirt.

Synthetic or wool (no cotton), long-sleeve top and bottoms.

Synthetic hiking pants.

Warm beanie hat.

Mosquito head net.

Fleece or wool gloves.
Around camp
Sleeping Bag: Synthetic or down sleeping bag rated to a minimum of 30 degrees F.

Stuff-sacks: Two waterproof compression sacks, one to fit your sleeping bag, the other to fit your extra layers.

Sleeping pad: Closed-cell foam pad or inflatable air mattress.

Headlamp: Especially for trips departing after August 1.

Heavyweight synthetic top: For staying warm around camp.

Thick fleece or wool gloves: Keep dry and only use them around camp.

Lightweight Crocs or sport sandals: For around camp and crossing streams and rivers.

Sacred socks: Heavy, warm pair of socks to put on at night. Keep dry at all costs!
Personal items
Sunglasses with case

Toiletries

Personal medications

Sun screen/lip protection

Pack towel

Book/Kindle

Camera

Binoculars

Insect repellent
Optional / recommended gear
Lightweight synthetic glove liners

Bandana

Accessory carabiners

Synthetic liner socks

Gore-Tex or Lightweight Neoprene Socks

Waterproof gaiters
What to do and where to go in Alaska
Where to backpack In Alaska
Alaska is a backpacking Mecca, where your trail cred will reach new levels. Whether you're cutting your teeth on classic tried-and-true routes, or flexing more advanced backpacking skills, Alaska is the place to gear up and get out there. Here are our top picks for backpacking trips in Alaska:

Choose from routes of all lengths and levels in one of the most approachable and user-friendly wilderness areas anywhere in Alaska.
The Chugach Mountains offer several dozen excellent hiking and backpacking trails, crossing high tundra landscapes, all within easy reach from Anchorage.
Adventure through the biggest mountains in North America and the crown jewel of the National Park system, gaining many-angled views of Denali in all its majesty.
Arrigetch Peaks (Gates of the Arctic National Park)
The Arrigetch Peaks are known for their sheer walls, vertical spires and spectacular relief. They're deep in the Brooks Range, with very low backpacker traffic.
Hike through the high tundra of the Revelation Mountains, a range so rugged and remote that it has been largely overlooked.
Test your off-trail backpacking skills in the United States' largest national park. Traverse glaciers, swift creeks, high mountain passes, and wide-open tundra.
Kayaking, rafting and paddling In Alaska
Kayaking and rafting are two of the most sublime modes of wilderness travel in Alaska. To paddle along the shore of a remote glacial lake or to stroke the tidal waters of an Alaskan sea is both quintessential and surreal. Cover distances on the water, without carrying the weight of a backpack.
Whether you prefer a sea kayak, inflatable canoe, or inflatable kayak, grab a paddle and flex your arm muscles for this ultimate form of non-motorised transport.
Kongakut River to Arctic National Wildlife Refuge
Set out on an expedition down the Kongakut River. Rafting and hiking in the Arctic National Wildlife Refuge is simply a trip of a lifetime.
The Twin Lakes, located in the heart of Lake Clark National Park, are a wonderland of crystalline waters set beneath a rugged rim of mountains. A kayaking classic!
The Noatak River is a federally designated Wild and Scenic River as rich with tradition as it is with wildlife, and ideal for a rafting adventure.
Turquoise Lake (Lake Clark National Park)
Combine the best of both worlds–terrestrial and aquatic–on a kayak-supported hike of Turquoise Lake. Kayaks are used for fully exploring the basin.
Multisport trips
Outdoor enthusiasts are spoiled for choice in Alaska. Want to try glacier trekking, backpacking, "flight-seeing", wildlife viewing, kayaking, and rafting, but not sure which to choose? Looking for a mix of comfy lodges and rugged camping? Fear not. The possibilities for combining activities into multisport adventures are endless.
For "do it all" types, try these great places for combination trips.
Aniakchak River National Monument
Mix hiking and rafting in the seldom-visited Aniakchak National Monument & Preserve, reaching the prestigious "Ring of Fire", a volcanically active caldera.
Potentially Alaska's best adventure trifecta! Sea kayak the sound, climb glacier ice in Chugach, and stretch your hiking legs under the spell of Denali.
Arrigetch to Alatna by pack raft (Gates of the Arctic National Park)
Sample backpacking through the Arrigetch Peaks region of the central Brooks Range, then try canoeing down the Wild and Scenic Alatna River.
Kenai Fjords, Wrangell-St. Elias & Denali
Three wonders of Alaska, many ways to see them. Hike, fish, kayak, raft, cruise, and fly your way through Alaska's hallmark national parks, based in lodges or camping.
Turquoise Lake (Lake Clark National Park)
Combine the best of both worlds–terrestrial and aquatic–on a kayak-supported hike of Turquoise Lake. Kayaks are used for fully exploring the basin.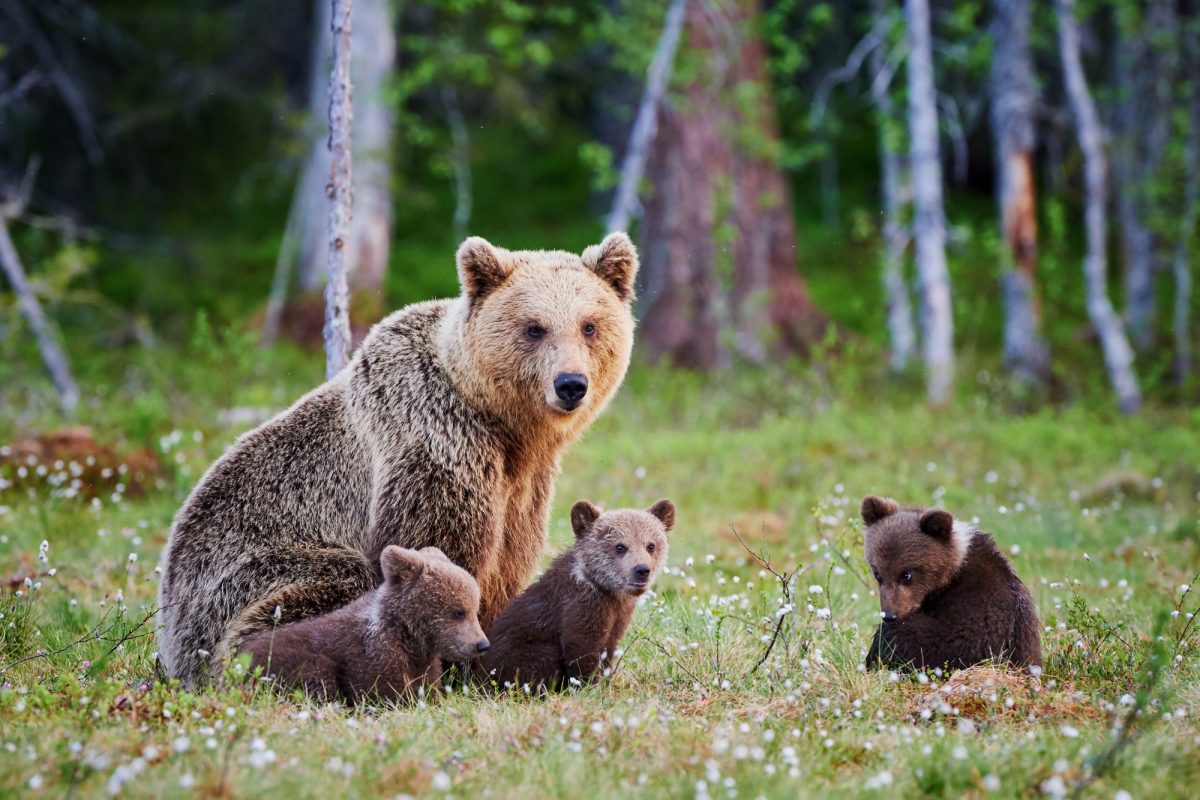 Wildlife spotting In Alaska
Alaska's wildlife is sized to the scale of the land. Here, the largest grizzly bears in the world feed on wild King salmon, also the biggest in the world. Herds of caribou roam the tundra, leggy moose munch suburban gardens, whales breach and bubble feed offshore of coastal towns, and millions of seabirds congregate as they complete their annual record-breaking migrations.
ANWR is aptly described as "America's Serengeti". Caribou, polar bears, grizzlies and muskoxen wander, and nesting golden eagles make this refuge their summer home.
Bear lovers take note: Katmai National Park is home to the largest brown bear population in the world, and holds the spawning grounds of literally millions of sockeye salmon.
Wildlife photographers know this is the spot for moose, grizzly and black bears, Dall sheep, wolves, caribou, lynx, wolverine, eagles, ptarmigan and of course caribou.
Where to ski In Alaska
Who says Alaska's outdoors are for summertime only? Get out in the backcountry for a fresh powder fantasyland all to yourself. From intense big mountain downhill to atmospheric Nordic-style touring, mountaineering on skis will bring you farther into the winter wilderness than you might imagine possible.
Skiing this zone has perks like low elevation, ample snow, tons of non-glaciated and manageable ski terrain, and amazingly close proximity to Denali itself.
Ski the Chigmit peaks, which are active volcanoes rising directly from sea level. In the park's Neacolas Mountains, tour European-style through glacier passes and dramatic peaks.
Backcountry skiing just got a lot more comfortable. Catch an exclusive cruise on a yacht throughout the Chugach Mountains in Prince William Sound.
Just a day trip away from Anchorage, this is the perfect first-timer winter wilderness experience in North America's most accessible backcountry skiing terrain.
Things to do in Alaska
Our recommended experiences and activities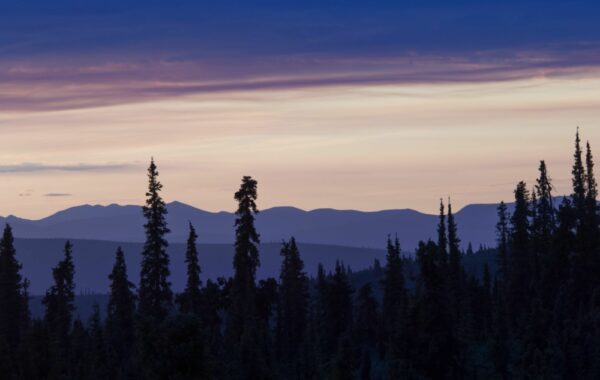 Alaska
Hike in the midnight sun
From May to the end of July, much of Alaska experiences 24-hour daylight. Take this surreal opportunity to head out hiking after midnight in the perpetual twilight.