11 day Caucasus itinerary
Walking Armenia
Take a trip through Armenia's history
Explore Armenia's stunning mountains, beginning in cultural capital Yerevan before travelling to see the villages and monasteries of southern Armenia, including Spitakavor Monastery and 9th-century Tatev Monastery, famous for its frescoes. Next, head to Dilijan National Park for hiking trails offering the chance to see bears, wolves and eagles. An hour's drive from Dilijan lies Lastiver, where you can walk through the forest trails and explore its ancient caves, used as a refuge from Mongol invaders. Travel to the Lori Province to see the UNESCO-listed monasteries at Haghpat and Sanahin, before ending back in Yerevan.
Key information
| | |
| --- | --- |
| Destinations | Yerevan, Dilijan National Park, Lori Province, Tatev Monastery, Lastiver |
| Activity | Nature & Wildlife, Culture & History, Hiking, National Parks, Overland |
| Physical Level | Moderate |
| Season | May - September |
Suggested itinerary
Climb The Cascade in Yerevan
Day 1 in Yerevan
Check out Yerevan's art scene by climbing The Cascade staircase that connects downtown Yerevan with the museum district. Each level hosts a different installation and views over the city.
Don't miss
Drink holy water at Geghard Cave Monastery
Carved from the cliffside, Geghard Monastery began life in the 4th century as a small cave chapel before growing over the centuries. Today, visitors come to drink from the holy spring in Azavan chapel and for views of Azat River Gorge that surrounds the complex.
Explore Southern Armenia's canyons
Day 2–3 in Southern Armenia
Southern Armenia is full of rugged beauty, with deep gorges and forested canyons. Visit the famous, two-storied Noravank Monastery for peaceful solitude, the ancient Areni Cave complex to see evidence of the world's oldest winery, and the village of Vernashen for hiking.
Visit Armenia's most famous monastery in Tatev
Day 4 in Tatev Monastery
The 9th-century Tatev Monastery was a centre of spiritual enlightenment and home to more than 600 monks at one point. Today, you can see frescoes and carvings at Surp Poghos-Petros Church and join the faithful at the newer Surp Grigor Church.
Mountains and monasteries in Dilijan National Park
Day 5–6 in Dilijan National Park
Northern Armenia's Dilijan National Park is home to hiking trails where you can see bears, wolves and several species of eagle. However, it's the 10th-century Haghartsin Monastery in Dilijan town that attracts visitors for its unique Armenian architecture.
Explore the Lastiver Cave carvings
Day 7 in Lastiver
In a remote corner of a picturesque gorge, surrounded by waterfalls, lies the Lastiver caves, where locals from the nearby village of Yenokavan sought refuge from Mongol invaders in the 13 century. Inside the caves, you can see carvings and sculptures, before hiking in the dense forest.
Visit the hidden monasteries of the Lori Province
Day 8–9 in Lori Province
Armenia's rich religious history means it has a plethora of churches and religious buildings. The 10th-century, UNESCO-listed Sanahin and Haghpat monasteries are among the most popular religious centres in the country.
Climb Mount Aragats
Day 10 in Mount Aragats
Aragats is the highest mountain in Armenia, offering adventurous hikers a challenging climb. Start your hike at the mountain lake of Kari (3,200m), ascending to the southern peak at 3,887m. Summitting takes around three hours, with the entire trek lasting approximately eight hours — but the views are well worth it.
Depart from Yerevan
Day 11 in Yerevan

Head to the airport in Yerevan for your international departure.
Where to stay
Superior
Auroom Hotel Baku
The four-star Auroom Hotel is located in the centre of Baku, only two kilometres from Fountain Square. The hotel is known for its friendly staff and beautiful design.

Classic
Bridge Boutique
Bridge Boutique Hotel is located in a 19th-century building in the centre of Tbilisi. Guests can enjoy their meals on the terrace with fantastic views of the old town, Mtatsminda Mount and River Kura. In addition, the Bridge Hotel has a wine cellar where guests can taste natural Georgian wines.
Superior
Opera Suite Hotel
The Opera Suite Hotel is located in central Yerevan, only 550 yards from the Armenian Opera Theatre.
Its suites have air conditioning, ensuite bathrooms, seating area and kitchenettes with a fridge, stove and kettle. International cuisine is available in the hotel's Sinatra Restaurant.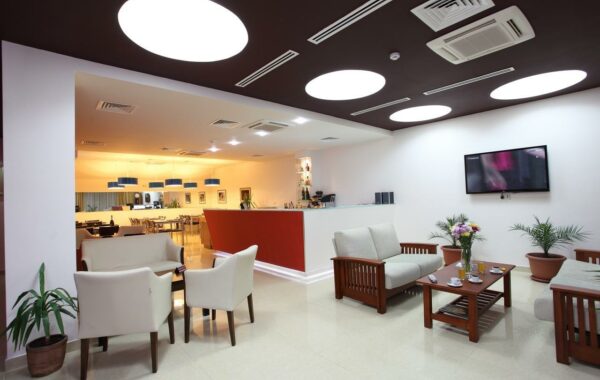 Classic
Cascade Hotel
Three-star Cascade Hotel is located in the heart of Yerevan near the architectural complex called The Cascade. The hotel has friendly staff, professional service and spacious air-conditioned rooms. International and Armenian cuisine is available in the restaurant.
Book this itinerary
This route booked with one of our specialist tour operators would cost from £896pp. Pricing varies by accommodation class, and can be tailored to suit your budget.
Pricing is typically inclusive of hotels, transfers, meals, and all guided excursions and activities.
Learn more
Contact us now and we'll connect you with a specialist tour operator with more information on how to tailor and book this itinerary.
Planning a trip to Caucasus
Get a custom itinerary with specialist advice from Caucasus experts
Describe your ideal trip
We connect you with a top Caucasus tour company
Get a custom itinerary with no pressure to book
Other itineraries you might like
Why Horizon Guides?
Impartial guidebooks
Our travel guides are written by the leading experts in their destinations. We never take payment for positive coverage so you can count on us for impartial travel advice.
Expert itineraries
Suggested itineraries and routes to help you scratch beneath the surface, avoid the tourist traps, and plan an authentic, responsible and enjoyable journey.
Specialist advice
Get friendly, expert travel advice and custom itineraries from some of the world's best tour operators, with no spam, pressure or commitment to book.