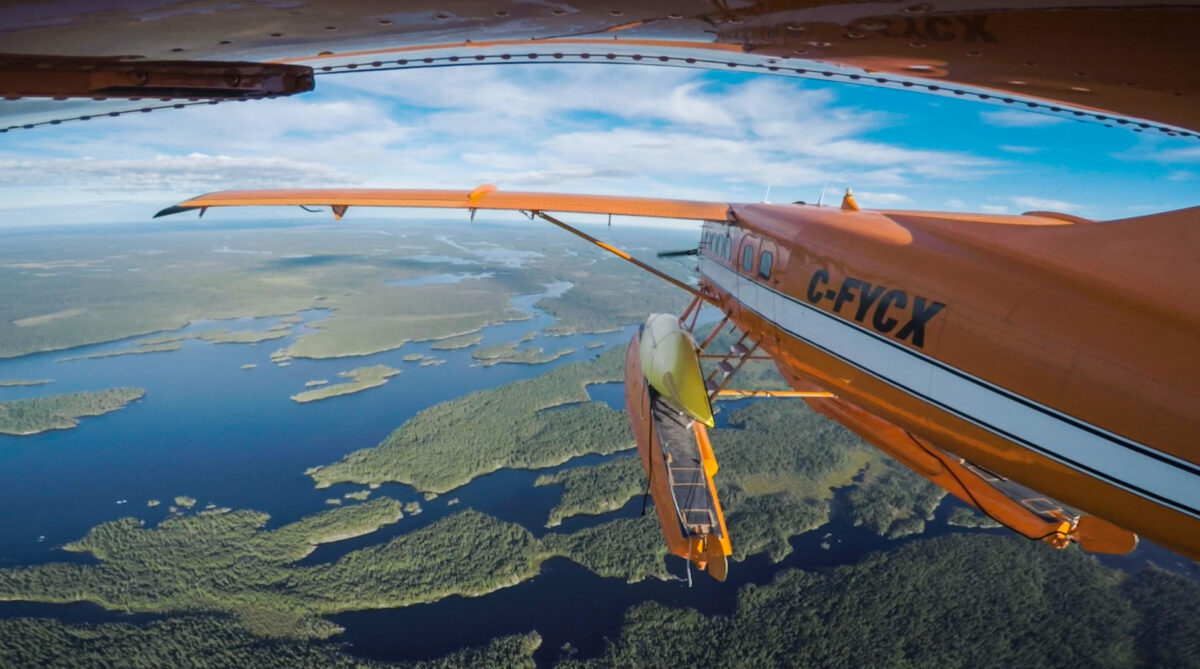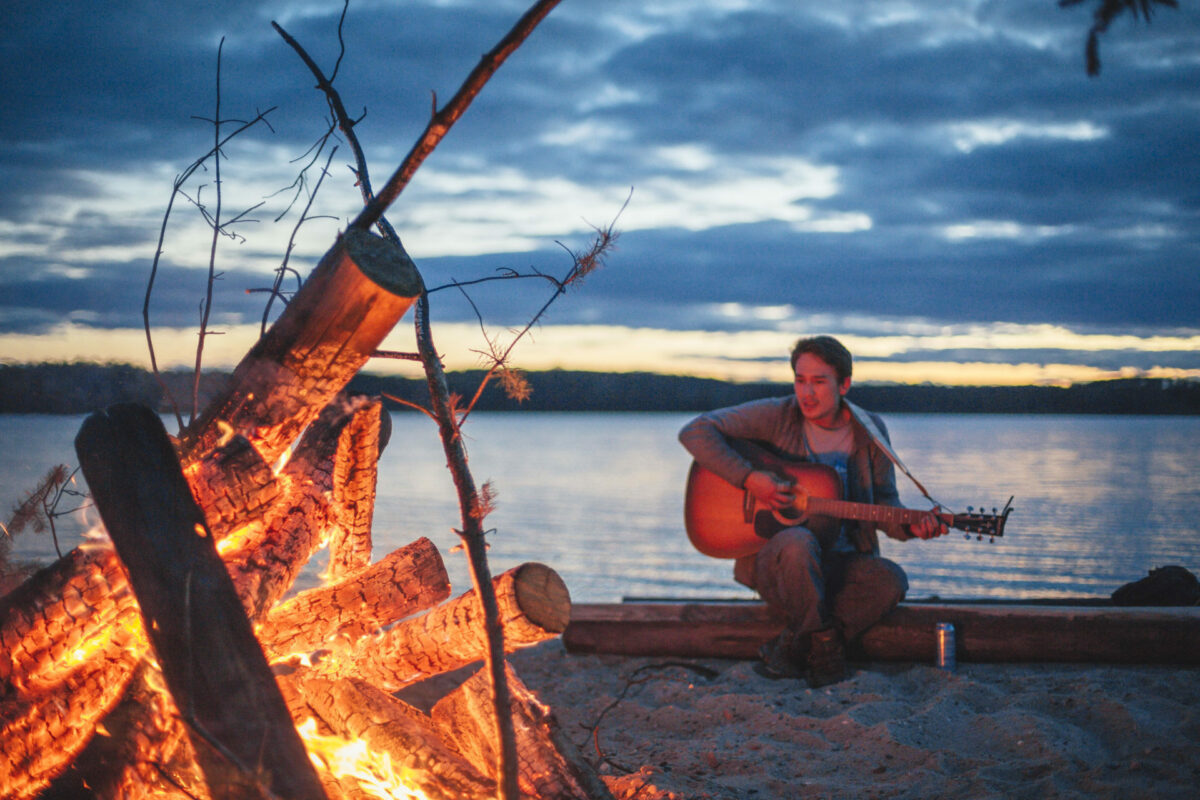 The vast boreal forests of northern Ontario are a true wilderness, and all within relatively easy reach of civilisation. Fly (or train) into Toronto, Ottawa or Thunder Bay and you can be on a private floatplane flying deep into the wild by mid-afternoon. You'll arrive to well-equipped and fully-serviced lodges that are your basecamp for action-packed days of guided kayaking, standup paddle-boarding, whitewater rafting, river-side camping and fishing. Reconnect with yourself and the great outdoors around the campfire as the Northern Lights dance overhead, and spend time with First Nations communities learning about Ontario's indigenous cultures and history. In these busy and hectic days, come and find your escape in Ontario's most iconic great outdoors.
New edition!
Northern Ontario Fishing Handbook
An angler's guide to the Canadian wilderness
There is something truly special about casting a fly to the edge of a weed bed where a pike as long as your leg is lurking. If big brook trout is your game, then look no further. It's one thing to catch a 20-inch brook trout, but it's another to catch a half-dozen, or more, of that size in one day on a fly rod.
Get the guide
Seasons and climate
Ontario has the same four seasons that most people are familiar with. However, like most things Canadian, they tend to be a little bit bigger than you might be used to. Ontario is enormous – twice the size of Spain, so there is some regional variation, especially between the northern and southern reaches.
Winter can be extreme, especially in the north, with temperatures dropping to -30°C and with weeks passing between December and February without the thermometer ever troubling positive numbers. In springtime, the weather changes quickly and daytime temperatures average around 8°C in March, although rain is frequent. Summers are warm and humid, especially in Toronto, with daytime temperatures frequently in the high twenties and low thirties, and thunderstorms not uncommon. In autumn, temperatures drop off sharply, with lots of rain to go with it. Snow returns in the north and doesn't melt until the spring.
Month-by-month
The middle winter months of December and January are not recommended for visiting Ontario, especially if you plan on venturing outside of the big cities. However, if you are visiting for snowsports, visit Blue Mountain near Toronto for Ontario's answer to Whistler in the west.
Spring begins in March and April, and as the temperatures thaw, much of Ontario's wildlife comes to life. Head to the Hudson Bay Lowlands to see bearded seals, beluga whales and many other species native to this area. May can be a great time to visit Toronto and Ottawa before the summer crowd arrives.
June to August is Ontario's high season and accommodation will book up in advance. Toronto is not at its best during July and August due to its heat and humidity. Instead do as Ontarians do and head for the countryside to take advantage of the province's world-class hiking, mountain biking and fishing.
The end of September and the beginning of October is autumn in Ontario, and the colours are as stunning as anywhere in the world. Algonquin Provincial Park is conveniently located between Ottawa and Toronto, so head there to make the most of some exceptional photo opportunities before the winter snows return.
Festivals and events
The ferocity of Ontario's winter means that festivals are largely concentrated in the summer months, though that is not to say there isn't plenty going on when the snow is falling. In January on the Niagara Peninsula, the Niagara Icewine Festival takes place, as well as the Aurora Winter Festival in Toronto, with light shows, rides and a winter market.
In April, Stratford – named after the English town of Shakespeare's birth – hosts a theatre festival. With four theatres showcasing contemporary productions, musicals, opera and of course Shakespeare, it almost outdoes its English cousin. In May, celebrate Ontarian spring at the spectacular tulip festival in Ottawa.
The summer brings more festivals than you could possibly hope to attend. From the Wheatley Fish Festival at the (self-proclaimed) freshwater capital of the world to the Hot Docs documentary festival in Ottawa there is something for absolutely everyone – and that's before we mention Canada's unofficial religion – hockey, which hosts its Stanley Cup finals in June.
September holds Toronto's prestigious International Film Festival, a red carpet event at the centre of a city-wide cultural showpiece. Less glamorous but no less entertaining, Kitchener hosts the largest Oktoberfest outside Germany in October, with around half a million stein-chugging attendees each year.
Things to do in Ontario
Our recommended experiences and activities
Ontario
Camp-kayak expedition
Spend several nights out in the wilderness on a guided camp-kayaking expedition along gentle rivers that wind through the vast boreal forests. Fish for lunch, stargaze at night, and look out for caribou, moose and black bears on the shoreline.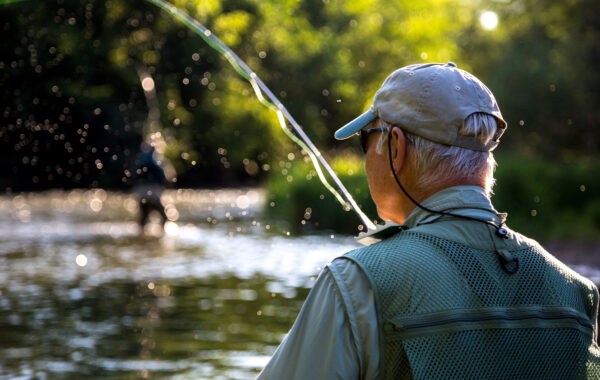 Ontario
Fish for your supper
The lakes and rivers of northern Ontario teem with walleye, northern pike and brook trout, as you'll discover on guided fishing and night fishing expeditions. That delicious shore lunch or camp supper has never tasted so fresh.
Ontario
Whitewater rafting
Take guided whitewater rafting trips following pristine waterways of varying levels of difficulty, including flatwater, entry level whitewater, and more challenging rapids.
Ontario
Standup paddle-boarding
The lakes of northern Ontario are vast and plenty; fly into your own private lake on a floatplane and while away a summer's afternoon on a SUP. Stop for a freshly-caught shore lunch and relax in the evening in a serviced wilderness lodge.
Ontario
See the Northern Lights
The lakes and rivers of northern Ontario teem with walleye, northern pike and brook trout, as you'll discover on guided fishing and night fishing expeditions. That delicious shore lunch or camp supper has never tasted so fresh.
Ontario
Wildlife spotting
It's not just about fish here; these undisturbed forests are home to some impressive wildlife including bald eagles, moose, black bear and caribou. Don't forget your camera and binoculars!