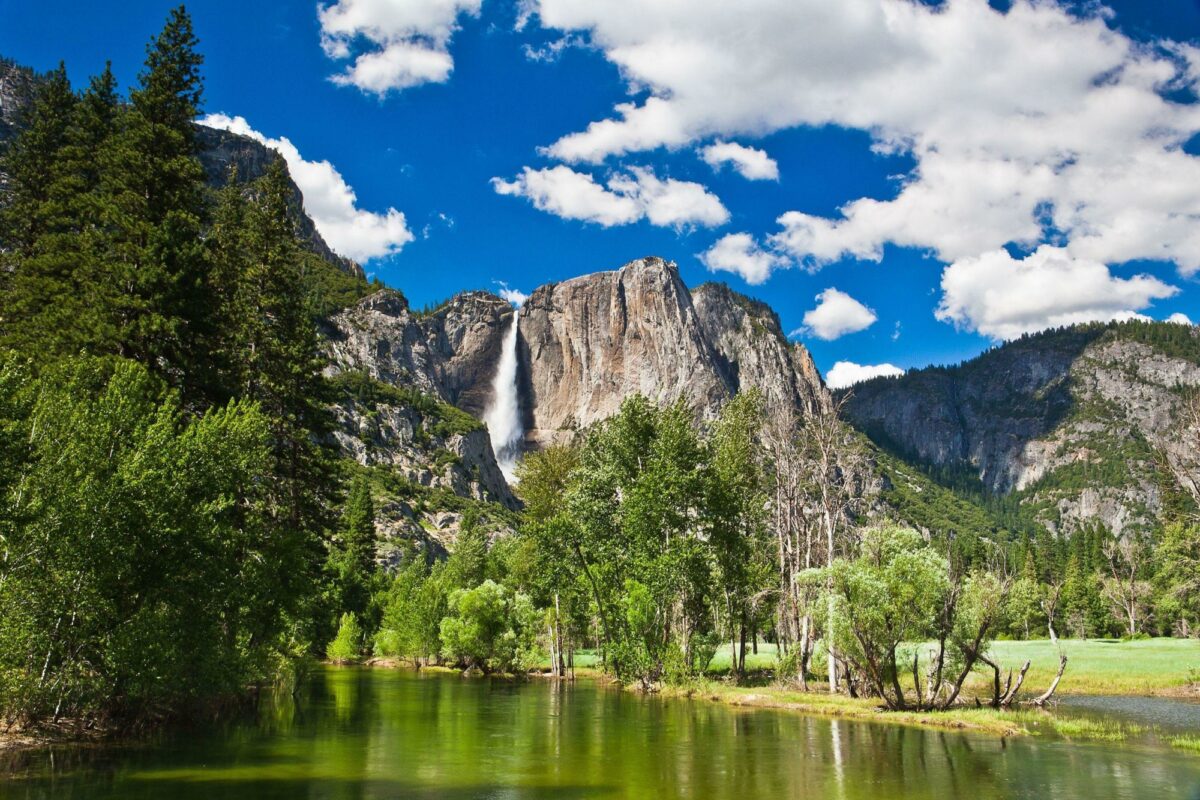 The American West. Just the words conjure up an indefinable magic. You might feel you know the West thanks to countless movies, books and songs, but it remains a region impossible to pin down. That's not surprising since it's larger, and more varied and diverse, than many countries. Spectacular, invigorating and welcoming, yet with its dark sides, you could visit the American West 100 times and see it anew each time.
First the magic: There's always a deserted highway, running straight as an arrow through shimmering desert. There's otherworldly Death Valley—no-one who visits it ever forgets the experience. And no-one ever forgets, perhaps for different reasons, Las Vegas, the bizarre temple to hedonism, which you'll either love or hate.
You won't want to miss Monument Valley, by any standards one of the world's great sights, and the real star of so many of John Ford's Westerns. But then what would you want to miss? Yosemite or Yellowstone? the Grand Canyon? the 1,000 miles of Pacific coastline? the fabulous food, wine and microbrews? Somehow fitting it all into one trip is the first major challenge.
Of course you'll want to give a wide berth to the parts of the West scarred by recent wildfires, and there's no point trying to disguise the fact that the big cities have their problems. But still, there's so much here to delight in.
Los Angeles is big and brash, it's got Hollywood and Beverly Hills and the (slim) chance of spotting an A-lister. San Francisco, the home of the beats, can be cool, arty and uplifting. In one park you might see people reading books of poetry in the sun. In others, best avoided, you'll get a glimpse of the city's problem with homelessness. Farther north, Portland and Seattle are vibrant cities, each boasting their own thriving cultural scenes—but also, unfortunately, their share of homelessness.
The region has its problems, just like everywhere else in the world. But there's that magic too. Culture, history, fun and adventure: it's all there waiting for you in the great American West.
So you think you know the West? Get the motor running, head out on the highway, and find the adventure you're looking for. It may be a switchback ride, but you'll never forget it.
San Francisco

California's greatest city

Crammed into less than 50 square miles and with a population of less than a million, small San Francisco packs a mighty punch...

Los Angeles

Stroll along Hollywood Boulevard, spot your favourite TV and film stars on the Walk of Fame, and you can't miss the hillside Hollywood sign...

Las Vegas

Spend a day or two discovering the grandeur of Las Vegas and its famously flamboyant attractions...

Yosemite National Park

There are 800 miles of trails through the mountains and woodlands of Yosemite, where you can spot black bears, coyotes, bobcats and mule deer among other wildlife...

Grand Canyon

Follow the trails to explore Grand Canyon National Park and be sure to stop at the canyon edge to fully appreciate its enormity...

Death Valley National Park

...

Napa Valley

Napa Valley is filled with lush vineyards that can be visited on foot or with the vintage railcars of the Napa Valley Wine Train which covers 36 miles...

Palm Springs

Set in possibly the most biologically diverse ecosystem in the Americas, Palm Springs is not only a winter playground for celebrities, but also a stylish place to relax in hot springs, spas and top-class golf courses at the base of the San Jacinto Mountains...

Sedona

On arrival to the unique geological area of Sedona, you will be welcomed by red-rock monoliths, with names such as Coffee Pot and Cathedral, protruding from the desert landscape...

Monument Valley

Pass through the Painted Desert with its kaleidoscope of colours to reach Monument Valley on the Arizona-Utah border...

Goblin Valley State Park

...

Capitol Reef National Park

...

Lake Powell

The concrete Glen Canyon Dam would dominate the scenery if it was not for the commanding Colorado River and the bright blue waters of Lake Powell that lap against the tall red walls of the canyon...

Bryce Canyon

Within the Mormon State of Utah is this multi-coloured spectacle of protruding sandstone pinnacles that gather along the edges and deep inside Bryce Canyon...

Zion National Park

Visit Zion National Park with its towering rock formations that have been carved over time with the help of the mighty Virgin River...

Grand Staircase - Escalante

...

Mammoth Lakes

Journey through Death Valley and ascend the Sierra Nevada Mountains to the alpine resort of Mammoth Lakes, famous for its skiing and hiking trails...

Santa Barbara

Backed by the dramatic Santa Ynez Mountains, Santa Barbara, is a hot-spot for white-sand beaches and palm-lined promenades...

Monterey Peninsula

Monterey Peninsula offers a mix of wind-whipped beaches, hidden coves and delicious seafood...

Lake Tahoe

Explore the surroundings of this clear mountain lake by bike, kayak or cruise, or relax on one of its beaches to enjoy the unique views of the Sierra Nevada mountains and the Carson Range...

Sacramento

You can easily spend a few hours at the 28-acre Old Sacramento State Historic Park learning about The California Gold Rush, which took place in 1848–1855...

Redwood National & State Parks

...

Rocky Mountain National Park

...

Great Sand Dunes National Park

...

Mesa Verde National Park

...

Yellowstone National Park

...

Grand Teton National Park

...

Joshua Tree National Park

...
Western USA Travel Companies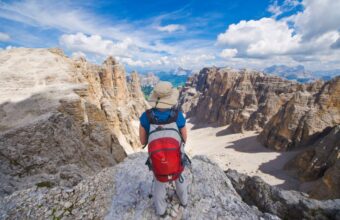 Wildland Trekking
Hiking vacations in the US and beyond
| | |
| --- | --- |
| | Arizona, Utah, Colorado, California |
| | Custom itinerary, Small group tour, Private guided tour |
| | Active, Hiking & Trekking, Backpacking, Camping, Nature & Wildlife, National Parks |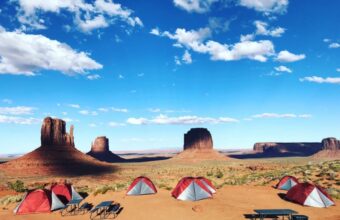 Bindlestiff Tours
Self-drive & private tours of the Southwest US
| | |
| --- | --- |
| | San Francisco, Las Vegas, Yosemite National Park, Grand Canyon, Death Valley National Park, Monument Valley, Utah |
| | Custom itinerary, Small group tour, Private guided tour, Self-guided tour |
| | Family, Active, Hiking & Trekking, Road Trips, Nature & Wildlife, National Parks, Solo Travel |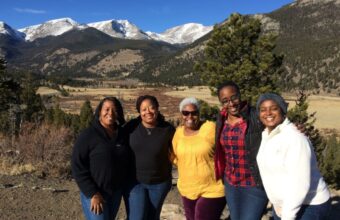 Tour Estes Park
Personalized day tours of Rocky Mountain National Park
| | |
| --- | --- |
| | Estes Park, Rocky Mountain National Park |
| | Private guided tour |
| | Active, Hiking & Trekking, Nature & Wildlife |
Sigs Rides
Guided & self-guided motorbike & cycling tours
| | |
| --- | --- |
| | North America, East Asia |
| | Custom itinerary, Small group tour, Private guided tour |
| | Active, Biking, Road Trips |
Yellowstone Dreamin Adventures
Year-round wildlife tours of Yellowstone NP
| | |
| --- | --- |
| | Yellowstone National Park |
| | Small group tour, Private guided tour |
| | Family, Active, Walking, Hiking & Trekking, Winter Sports, Fishing, Nature & Wildlife, Photography, Birdwatching, National Parks, Accessible Travel |
Hondoo Rivers & Trails
Discover Utah's canyon country
| | |
| --- | --- |
| | Utah |
| | Custom itinerary, Private guided tour |
| | Family, Active, Hiking & Trekking, Camping, Horseback Riding, Nature & Wildlife, National Parks, Culture, Indigenous Tourism |
Off The Beaten Path
Exceptional trips for curious travelers
| | |
| --- | --- |
| | The United States, Canada |
| | Custom itinerary, Small group tour, Private guided tour |
| | Luxury, Family, Active, Walking, Hiking & Trekking, Backpacking, Camping, Winter Sports, Fishing, Horseback Riding, Nature & Wildlife, Photography, Birdwatching, National Parks |
The Landing at Estes Park
Riverside retreat just outside Rocky Mountain National Park
| | |
| --- | --- |
| | Estes Park |
| | Family, Active, Nature & Wildlife, National Parks |
Tiny Town Cabins
Cozy cabin getaway in Estes Park
| | |
| --- | --- |
| | Estes Park |
| | Family, Active, Nature & Wildlife, National Parks |
Rams Horn Village Resort
Luxury vacation cabins in Estes Park
| | |
| --- | --- |
| | Estes Park |
| | Luxury, Family, Active, Nature & Wildlife, National Parks |
Yavapai Lodge
Prime location within Grand Canyon National Park
| | |
| --- | --- |
| | Grand Canyon |
| | Family, Active, Nature & Wildlife, National Parks |
Great Sand Dunes Lodge
Traditional lodge at the entrance of the National Park
| | |
| --- | --- |
| | Great Sand Dunes National Park |
| | Family, Active, Nature & Wildlife, National Parks |
Starry Nights Ranch B&B
Rustic B&B near Mesa Verde National Park
| | |
| --- | --- |
| | Mesa Verde National Park |
| | Family, Active, Nature & Wildlife, National Parks |
Rock Light Photo Tours
National park photography workshops
| | |
| --- | --- |
| | Western USA |
| | Custom itinerary, Small group tour, Private guided tour |
| | Nature & Wildlife, Photography, National Parks |
Yellowstone Adventure Tours
Private safari tours of Yellowstone NP
| | |
| --- | --- |
| | Yellowstone National Park |
| | Custom itinerary, Private guided tour |
| | Safari, Family, Active, Hiking & Trekking, Nature & Wildlife, National Parks |
Get In The Wild
Outdoor adventures in Utah & Washington
| | |
| --- | --- |
| | Utah, Washington |
| | Custom itinerary, Small group tour, Private guided tour |
| | Family, Active, Hiking & Trekking, Backpacking, Camping, Climbing, Nature & Wildlife, National Parks |
Elk Meadow Cabins
Family cabins in the heart of Redwoods
| | |
| --- | --- |
| | Redwood National & State Parks |
| | Custom itinerary, Private guided tour |
| | Family, Active, Walking, Nature & Wildlife, National Parks |
Western River Expeditions
Best Whitewater Rafting Vacations in the West
| | |
| --- | --- |
| | Grand Canyon, Utah |
| | Custom itinerary, Small group tour, Private guided tour |
| | Family, Active, Hiking & Trekking, Camping, Water Sports, Nature & Wildlife, National Parks |
Bryce Canyon Scenic Tours & Shuttle
Guided tours, bike rentals & more
| | |
| --- | --- |
| | Utah |
| | Custom itinerary, Small group tour, Private guided tour |
| | Family, Active, Hiking & Trekking, Nature & Wildlife, National Parks |
Great Western Expeditions
Half, full and multi-day tours in Grand Teton & Yellowstone
| | |
| --- | --- |
| | Yellowstone National Park, Grand Teton National Park |
| | Custom itinerary, Private guided tour |
| | Luxury, Family, Active, Hiking & Trekking, Nature & Wildlife, Photography, National Parks, Culture, Indigenous Tourism |
Yellowstone Hiking Guides
Guided tours for all ages and fitness levels
| | |
| --- | --- |
| | Yellowstone National Park |
| | Custom itinerary, Private guided tour |
| | Family, Active, Hiking & Trekking, Backpacking, Camping, Water Sports, Nature & Wildlife, Photography, National Parks |
NAVTEC Expeditions
Utah adventure tours
| | |
| --- | --- |
| | Utah |
| | Custom itinerary, Small group tour, Private guided tour |
| | Family, Active, Hiking & Trekking, Water Sports, Climbing, Nature & Wildlife, National Parks |
Austin Adventures
Active vacations to the US and beyond
| | |
| --- | --- |
| | Alaska, Western USA |
| | Custom itinerary, Small group tour, Private guided tour |
| | Cruise & Sailing, Luxury, Family, Active, Hiking & Trekking, Biking, Nature & Wildlife, National Parks |