Best places to see gorillas in Uganda
Where and how to see the mountain gorilla in Uganda

By
Charlotte Beauvoisin
&
Edgar R Batte
Last updated 15 May 2020
Uganda has the largest mountain gorilla population, with around 400 gorillas living in two national parks in the country's south-west: Bwindi Impenetrable Forest and Mgahinga Gorilla National Park.
Bwindi Impenetrable Forest is 331 km² and supports almost half the world's population of mountain gorillas. It is one of Africa's richest rainforests and is a UNESCO World Heritage site. Bwindi is more than 25,000 years old and ranges in altitude from 1,160m to 2,607m above sea level.
The forest's age and altitude give Bwindi abundant biodiversity. More than 320 tree species have been recorded here, which are home to 310 butterflies, 88 moth, 51 reptile and 120 mammal species, including a further nine primates, such as chimpanzees, olive baboons, black and white colobus monkeys, grey-cheeked mangabey and blue, red-tailed and L'Hoest monkeys.
In comparison to Bwindi, Mgahinga Gorilla National Park is a relatively tiny 33.7 km² and is Uganda's smallest national park. Mgahinga is just one part of a larger Virunga conservation area which covers 434 km² of volcanic mountains linking Rwanda, Uganda and the DRC.
The Mubare, Habinyanja and Rushegura families can be tracked from Buhoma in the northern sector of Bwindi Impenetrable Forest. If you've seen videos of human encounters with gorillas in the grounds of a lodge, it was most likely in Buhoma. Buhoma is a popular place for visitors to stay as it has a good range of accommodation and fantastic views of the rainforest. Tracking here is generally easier than from Rushaga or Nkuringo to the south of the forest. Buhoma is also a good base for visits to local communities and exploring the forest on day hikes.
The Nshongi, Kahungje, Mishaya, Busingye and Bweza families live in Rushaga, southern Bwindi and the Oruzogo and Bitukura families live in the Ruhija sector of southern Bwindi. There are fewer lodging options in Rushaga and Ruhija so the early morning drive (through splendid scenery) to the start of the tracking can be longer.
The Nkuringo and Bushaho families are found in Nkuringo to the south-west of Bwindi. Trekking in the steep terrain of Nkuringo can be more challenging; however, it is served by excellent lodges and, in addition to views of Bwindi Impenetrable Forest, has views of the dramatic Virunga volcanoes.
Mgahinga Gorilla National Park is home to more than 80 mountain gorillas but has just one resident habituated gorilla group, the Nyakagezi family, with 10 members.
When is the best time to see gorillas in Uganda?
Peak and off-peak gorilla trekking times
Since Rwanda almost doubled the price of gorilla tracking permits, it has become more difficult to secure gorilla permits in next door Uganda.
If you plan to travel during peak season or if you are in a large group, you should book six months or even a year in advance. Peak seasons are June to October and Christmas and the New Year. The earlier you book the more choice you have on where you stay and where you track. Last-minute bookings may be possible during low season or with smaller groups, but cannot be guaranteed.
Gorillas can be tracked throughout the year, however, rainfall is heavier in November and April/May. During those times, it can be very muddy underfoot. The upside is that permits are a little easier to obtain plus you may find fewer tourists on your trail, which many people prefer.
How much is a gorilla permit in Uganda?
Permit prices for gorilla trekking
A gorilla permit in Uganda costs US$600 per person. The Uganda Wildlife Authority is increasing the price to US$700 from July 2020.
The availability of permits is limited by the number of habituated gorilla families and the number of visitors allowed per family. With 15 habituated gorilla families in Uganda and a maximum of eight visitors per group, there are a total of 120 permits available per day.
The gorilla tracking permits are highly regulated systems, enabling the authorities to control human-gorilla interaction and generate much-needed revenue. They must be paid for in full and in advance, and allow entry into the national park and one hour with the mountain gorillas.
Each permit is printed with a unique serial number and the traveller's personal details. They are non-transferable and non-refundable (except for medical reasons, in which case a medical certificate is required). Gorilla tracking permits can be purchased up to two years in advance through the Uganda Wildlife Authority (UWA) or via a registered tour company.
A solution that takes advantage of Rwanda's good infrastructure and Uganda's competitive pricing is for visitors to fly to Kigali and drive three hours across the border to track the gorillas of Mgahinga. This gives a boost to a forgotten corner of south-west Uganda. However, there is only one habituated gorilla family there, so permit numbers are limited.
How difficult is gorilla trekking in Uganda?
Bwindi or Mgahinga?
In all locations, the terrain is often steep, slippery and sometimes muddy. Bwindi is a dense jungle of trees, shrubs and creepers. The terrain is mountainous, with access via steep dirt roads. Trees – some reaching 50m in height – create a dense canopy. The forest is alive with birdsong (Bwindi Impenetrable Forest has been named as one of Africa's top 10 birding destinations by the African Birding Club). Trekking through the jungle can be tricky and you may have to hack a path with machetes.
The forests of Mgahinga are less dense than Bwindi, but the climb to see the gorillas can be steep. Mgahinga has arguably the best views of any of East Africa's gorilla trekking locations. Once inside the park gates, you can look across to Lake Mutanda and into the DRC.
How do you book a gorilla trek in Uganda?
Choosing the right tour
A good tour operator offers in-depth local knowledge. They will have visited the lodges personally and be familiar with the proximity of each gorilla family. This knowledge can prove invaluable when planning your trip.
Tour operators should employ reliable ground staff, including good drivers who know the terrain well and can negotiate the steep dirt tracks.
If you plan to extend your trip after you have seen the gorillas, a tour operator can provide an itinerary and organise your other activities, accommodation and transfers. If you buy a gorilla trekking tour, make sure your tracking permit is included in the price.
What to do beyond gorilla trekking in Uganda
National parks, chimpanzees and safaris
Uganda is a haven for primate lovers. You can track golden monkeys in Mgahinga and chimpanzees in Kibale, Budongo and Kyambura Gorge.
Most visitors to Uganda combine gorilla trekking with a safari. Queen Elizabeth and Murchison Falls are the country's two most popular national parks, offering fabulous boat ride safaris, on which you can see hippos, Nile crocodiles, buffalo, elephants and birds, with Queen Elizabeth home to over 600 bird species, more than any other national park in Africa.
For those who like a physical challenge, Uganda has much to offer. Visitors can hike the volcanoes of south-west Uganda, canoe the lakes of Lake Mutanda and Lake Bunyonyi, hike Mount Elgon in the east, climb the fabled Mountains of the Moon and enjoy a wide range of adrenaline activities on the River Nile at Jinja, the source of the Nile.
Uganda's national parks are all uniquely endowed with wildlife, bird species, landscapes, lakes, rivers and faunas of different kinds.
While Uganda is technically home to the Big Five (elephant, buffalo, lion, leopard and rhino), the rhino actually went extinct in Uganda in the 1980s. A small population of southern white rhinos has been reintroduced to the Ziwa Rhino Sanctuary, but there are no reserves where you can see the Big Five.
There are two parks where you can see the Big Four. Murchison Falls National Park in the northwest is home to elephants, giraffes, lions, antelope, waterbucks, buffaloes, hippos and crocodiles. Game drives take place on the tracks in the northern section of the park, which you reach by taking a ferry across the Victoria Nile river. The park's eponymous falls (also known as Kabalega Falls) sends 300 cubic metres of water a second down a 43m slit in the rock. The spray and rainbows they create offer visitors some mesmerising photo opportunities.
Uganda's other Big Four reserve is Kidepo Valley National Park in the northeast. It's at least a full day's drive from Kampala, or you can take a charter flight from Entebbe. However, the travel is worth it. Kidepo's vast savannah is lined with mountain ranges, and its remote location means that it is sparsely touristed. Here, you can see giraffes, wildebeest, ostriches and more than 500 bird species, many of which congregate around the Naru wetland in the heart of the park. Kidepo is also home to one of the smallest ethnic groups in Africa — the Ik, who are believed to have migrated to the valley from Ethiopia several hundred years ago.
Uganda's most famous national park is the Queen Elizabeth National Park. More formally known as Kazinga National Park, it was renamed after the visit of Britain's Queen Elizabeth in 1954 and is best-known for its climbing lions in the Ishasha sector. One of only two lion populations in the world (the other is in Tanzania) known to climb trees, the park's lions can be seen lazily lying up in the branches of huge fig trees, staring down at the Uganda kobs (antelope) that are graze in the open plains.
Queen Elizabeth National Park is also known for the Kazinga Channel, which connects Lake Edward and Lake George and is prime territory for viewing hippos, elephants, buffaloes and more wildlife.
Hiking and climbing
For those wanting to hike and go mountaineering, Uganda is an excellent destination. If you are fit and prepared, you can walk to the Margherita summit, the highest peak of the Rwenzori Mountains on the border with the Democratic Republic of Congo. Standing 5,109m tall, Margherita Peak is the third-highest summit in Africa, with fewer trekkers than either Kilimanjaro or Toubkal. In fact, official figures from 2017 show that only 693 people trekked the mountain's higher regions.
That's not to say this is an easy climb. Rwenzori means 'rainmaker', and the mountain can be muddy and slippery, so it's best to tackle it during the relatively dry season between December and February. The trek itself takes a minimum of seven days and requires a high degree of endurance and physical fitness.
Mount Elgon National Park, is home to an extinct volcano that first erupted more than 24million years ago. Situated on Uganda's border with Kenya, this national park offers two main trekking routes to the peak. The salsa trail is the most accessible from nearby Mbale and is the most direct route to the peaks, passing through bamboo forest. Alternatively, take the easier pisa trail which gives a better chance to see the park's abundant wildlife, including buffalo, hyena and even leopards.
Further east, climbers can come face-to-face with the towering Tororo Rock, a prominent outcrop that rises 300m above the surrounding plains. Rock climbing is possible on request.
In Mbale, one of the towns near Tororo, lie the Sipi Falls, where tourists can cool off under the tumbling water.
Both Mount Elgon and Mount Rwenzori are popular destinations for nature lovers, providing numerous bird species and a rich variety of vegetation and wildlife.
Four places to see chimpanzees in Uganda
For the primate lover, Uganda's chimpanzees are a huge attraction. Sharing up to 98% of our DNA, Uganda's chimpanzee population numbers around 5,000. Living in family groups of 15-20, these highly sociable, intelligent and communicative creatures form complex social relationships. The best way to see chimpanzees in Uganda is on a dedicated chimpanzee trek through the rainforest.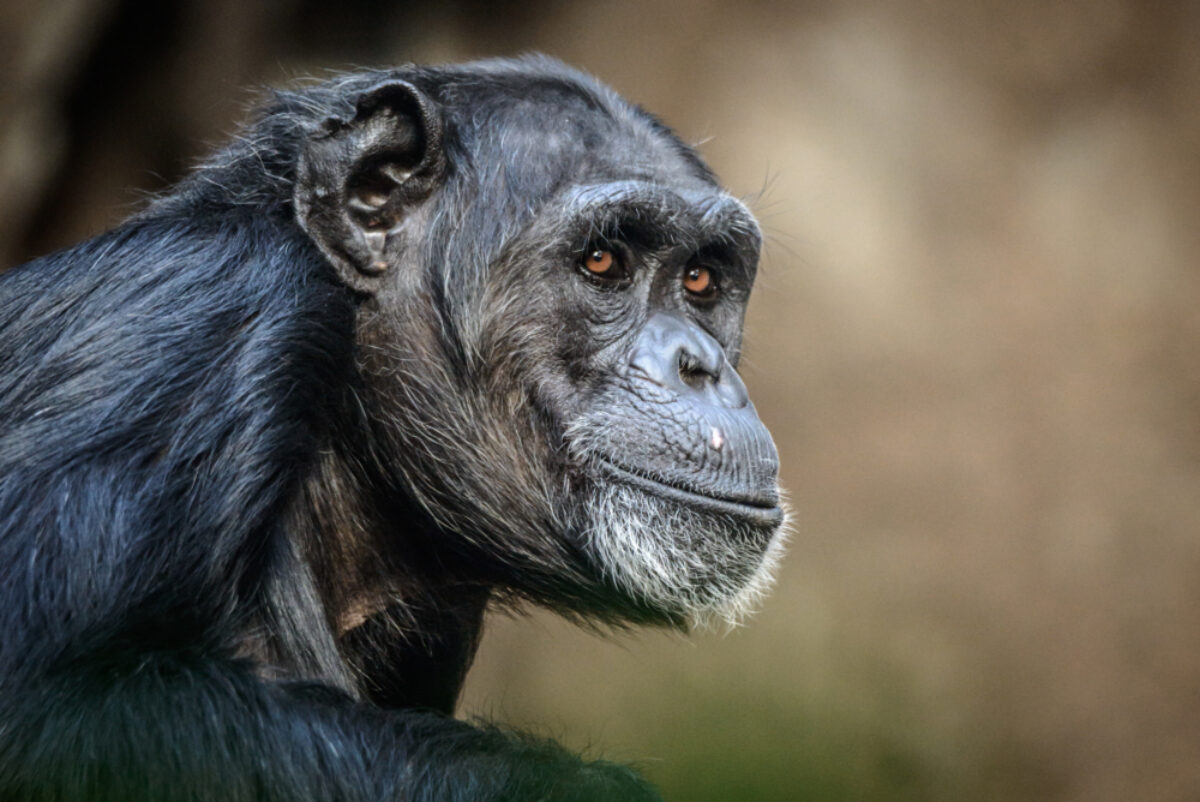 There are several places in Uganda where you can go chimpanzee trekking to learn more about these fascinating animals, but be aware you will need to buy a chimpanzee trekking permit in advance from the Uganda Wildlife Authority. These cost $150 per person and permit you to stay with the chimpanzees for one hour. A morning or afternoon trek will also include guides, entry to your chosen national park and birdwatching.
It's important to follow chimpanzee trekking rules, which are designed to protect both you and the chimpanzees. Visitors should:
Stay at least 8m away from the chimpanzees at all times
Not eat in front of the chimpanzees
Not trek if you are ill
Avoid flash photography
Be at least 12 years old
1. Chimpanzee trekking in Kibale Forest
Kibale Forest National Park, located outside the colonial town of Fort Portal, is a dense tropical rainforest where you can track chimpanzees and 12 other primates, including red-tailed monkeys, olive baboons and the rare Ugandan red colobus.
Known as the primate capital of East Africa, Kibale is the premier site for chimpanzee trekking in Uganda, with most tours starting from the Kanyanchu Visitor Centre. A typical chimpanzee trek in Kibale Forest will see you travel in a group of six plus guides (the total number of permits per day is restricted), heading into the forest either in the early morning or afternoon. Chimpanzee treks are generally shorter than gorilla treks as it's easier to reach the chimpanzee families. Expect to spend more time looking up at the trees as chimpanzees swing through the rainforest, calling out to each other and thumping tree branches, while your knowledgeable guides explain how the chimpanzees interact and keep you safe.
Within Kibale is the Bigodi Wetlands Sanctuary that feeds some 200 bird species and a number of reptiles. It's also an excellent place for spotting butterflies and taking village walks, where activities include basket-weaving, dance and interactive meals, where your host explain the history and culture behind the food you eat.
2. Chimpanzee trekking in Budongo Forest
Located in western Uganda around a four hour drive from Kampala lies Budongo Forest. Home to six habituated chimpanzee groups totalling around 700 primates in total, Budongo offers chimpanzee treks year round.
The forest is an attraction in itself, owing to its huge mahogany trees and incredible biodiversity, with blue monkeys, red-tailed monkeys and olive baboons all viewable on a trek. Its location — an easy stop-off point on the road from Kampala to Murchison Falls National Park — makes Budongo a popular place for chimpanzee trekking, although its smaller population of primates means your less likely to see the animals than in Kibale.
3. Chimpanzee trekking in Kyambura Gorge
A third option for tracking chimpanzees in Uganda exists in Kyambura Gorge, a gem in the far eastern corner of Queen Elizabeth National Park. Known as the "Valley of Apes", the gorge's rich biodiversity comes from the draining of the Kyambura river which left a deep (100m) channel in the landscape. Home to a small family of 16 chimpanzees, this is a chimp trek for those already looking to visit one of Uganda's most popular national parks.
A hike through the gorge gives you the opportunity to see habituated chimpanzees and other types of primates including red-tailed monkeys, black-and-white colobus, baboons and vervet monkeys.
This green-riverine forest also offers shelter to several forest birds. Although the chance of spotting chimpanzees is not as high as on an official trek in Kibale or Budongo, the gorge's shimmering green landscape is among the most impressive in Uganda and absolutely worth visiting.
4. Chimpanzee at Ngamba Island Chimpanzee Sanctuary
Ngamba Island Chimpanzee Sanctuary, located in the middle of Lake Victoria in Uganda's south, is home to 49 orphaned chimpanzees.
Visitors to the sanctuary can see and feed the chimps, learning more about how the sanctuary cares for its chimpanzees. The facility can organise transport, excursions and accommodation.
Besides chimpanzees, Ngamba has monitor lizards, birds and beautiful neighbouring islands where you will interact with locals in their fishing villages.
Month-by-month
Uganda's climate remains stable year round due to its location straddling the equator, with temperatures hovering around 24-33C.
Uganda experiences two dry seasons and two wet seasons. The first dry season runs from December to February, with the second hitting between June and August. The main wet season hits Uganda between March and May, making gorilla tracking trails muddy and mountain peaks difficult to summit. A second — slightly milder — wet season happens between September and November.
The best time to head for the mountain ranges of Rwenzori and Elgo is in January and February, when the weather is dry and warm and visibility better. Although October and November can be wet, fewer travellers at this time means it's easier to obtain gorilla and chimpanzee trekking permits. You'll often find reduced hotel rates and tour discounts.
Avoid travelling to Uganda during the heavy rainfall months of April and May.
Festivals and holidays
Uganda's vibrant cities offer a number of intriguing festivals. The Nyege Nyege International Festival, hosted in the eastern town of Jinja, is the biggest festival in the country drawing in local and international artists. For three days in September, revellers are treated to music, dance and art on the banks of the River Nile.
The Bayimba International Festival of the Arts is in its twelfth year and is held at Lunkulu Island, in Mukono. Taking place in August, the festival showcases talent from Uganda and across East Africa.
October 9th marks Uganda's independence from Great Britain. This annual celebration is a public holiday and is marked across Uganda with street parties, dance and music.