The natural beauty of northern Vietnam
Hanoi | Sapa | Nam Cang | Bac Ha | Pan Hou | Ha Giang | Meo Vac | Ba Be | Halong Bay
Destinations
Hanoi, Sapa, Halong Bay, Fansipan Mountain
Activity
Adventure, Cruise, Nature & Wildlife, Culture & History, Family, Trekking, Hiking
Starting in busy Hanoi, this route heads north west for the contrasting cooler air and serene beauty of the mountains. At Sapa you'll find challenging trekking routes and majestic views and from there, head east beneath the Chinese border to experience a wealth of beautiful mountain villages, colourful hill tribes and more magnificent landscapes. Ba Be National Park is home to Vietnam's largest lake - the perfect place to relax before returning south to the capital. The route can be extended with a trip to the famous limestone karst bays to the east of Hanoi.
Top experiences
Our recommended activities and highlights
Fansipan Mountain
'The Roof of Indochina'
At 3,143m, Fansipan is the highest mountain in the Indochinese Peninsula. With ethereal panoramas of the Hoang Lien mountain range from the summit, the 1-3 day hike is a must for adventure seekers, while the cable car from Sapa provides a slightly gentler option.
Sapa
Motorbike the Northwest Loop
This one-week journey winds through mountains cut by deep valleys, past isolated ethnic villages, rice paddies and jaw dropping vistas. Aside from Sapa, be prepared for no English speakers, Western food or high-end lodgings on this motorbike adventure.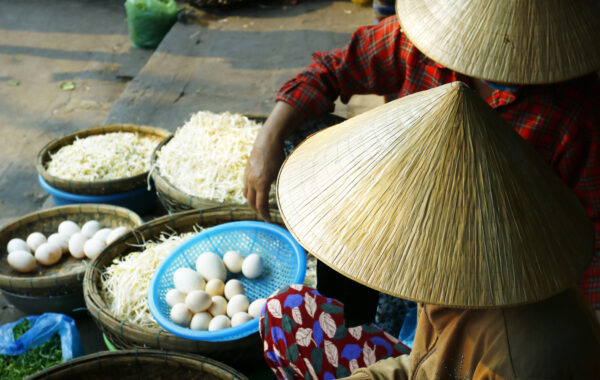 Hanoi
Sample authentic street food in Hanoi
Weave your way through the Vespas of Vietnam's capital to Hanoi's Old Quarter; a hub of history and culture and the perfect place to enjoy Southeast Asian cuisine at its most authentic with a dish of pho and glass of refreshing Bia Hoi beer.
Halong Bay
Vietnam's lesser-known bays
While crowds flock to the famous Halong Bay, the nearby limestone karst islands of Lan Ha and Bai Tu Long are formed by the same geological feature that runs 100km up the Vietnam coastline and are just as beautiful, yet with a more isolated appeal.
Request a custom itinerary
Get a tailored itinerary from one of our specialist tour operators
Your details are safe and will not be used for any other purpose. By clicking 'Send' you agree to our
Privacy Policy
Other tours you might like
Why Horizon Guides?
Expert travel guides
Our guides are written by the leading experts in their destinations. We never take payment for positive coverage so you can count on us for reliable and impartial travel advice.
Authentic experiences
We curate exceptional trips in underrated places, organised by the very best tour operators who live and breathe their destinations and are passionate about authentic, responsible tourism.
Give back to mother nature
We'll plant 50 trees for every trip booked via the Horizon Guides site in partnership with the International Tree Foundation, who carry out sustainable community forestry projects in Africa.