Tanzania safari, islands and mountains
Exploring Tanzania's wildlife, islands and Mount Kilimanjaro
Destinations
Serengeti, Ngorongoro Crater, Mt. Kilimanjaro, Zanzibar, Arusha
Activity
Nature & Wildlife, Culture & History, Safari, Beach, Trekking, Hiking, National Parks
Physical Level
Strenuous
Start your Tanzanian safari trip with a coffee in Arusha – the hills around the city boast some of the largest coffee plantations in East Africa – before heading out to meet some of local Masai or Meru people on a cultural excursion. Make the long journey to the Serengeti, where you can see the wonders of the great wildebeest migration, lion prides lazing on the savannah and other awe-inspiring animal encounters. From here, head to Ngorongoro's volcanic crater, which teems with wildlife – lions in particular. Take a break from safaris with a multi-day hike to Mount Kilimanjaro's summit, before rewarding yourself with a beach on Zanzibar's spice island. Make sure to explore the Arab architecture of Stone Town and the go diving in the idyllic waters of Kigomasha Peninsula on Pemba Island – part of the Zanzibar archipelago.
Top experiences
Our recommended activities and highlights
Serengeti
Go lion-watching at Simba Kopjes
The central Serengeti is home to Simba Kopjes, a rock formation famous for its population of lions. This is the perfect spot to spot these majestic cats on a great migration safari.
Mt. Kilimanjaro
Hike-climb Africa's highest mountain
Mount Kilimanjaro is Africa's tallest mountain and offers several routes to the summit. It is possible to hike to the top without the need for technical climbing, but make sure you acclimatise to the height – Kilimanjaro's 5,895m peak can cause altitude sickness.
Pemba Island
Dive or snorkel off the Kigomasha Peninsula on Pemba
Formerly a trade centre, Pemba is now most famous as one of Africa's most rewarding dive destinations. Ringed by coral reef on all sides, the best diving is off the west coast in the deep waters of the Pemba Channel. Look for turtles and reef sharks.
Zanzibar
Relax on a paradise island
Finish your safari with a few days on the beach at historical Zanzibar, or one of Tanzania's many lesser-known islands.
Zanzibar
Immerse yourself in Zanzibari culture at Darajani Market
Zanzibar's premier market is a hive of activity, offering everything from nose-tingling fresh spices and iced fish to the latest mobile phone. Head here for a taste of daily life in Zanzibar.
Arusha
Take a cultural tour with the Masai or Meru peoples
Immerse yourself in local culture with a visit to a traditional village, witnessing daily life and learning more about the lives and history of these semi-nomadic people.
Serengeti
Witness the Serengeti migration
The vast Serengeti is home to one of the biggest lion populations in Africa. It's where the Great Migration starts and is Tanzania's oldest national park.
Ngorongoro Crater
Spend a day in Ngorongoro's volcanic crater looking for wildlife
Ngorongoro's crater floor is home to a range of animals, including elephants, rhinos, leopards and many lions. Look out for the pink flamingos at Lake Magadi.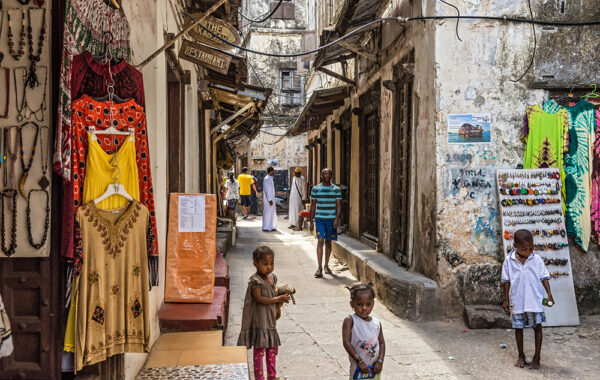 Zanzibar
Explore the stunning architecture of Stone Town
Zanzibar's Stone Island is a tangle of narrow streets, overhanging balconies and building battered by ocean winds. Marvel at its architectural flair, from spikes designed to fend off elephants to lavish Arab-style mansions.
Request a detailed itinerary
Your details are safe and will not be used for any other purpose. By clicking 'Send' you agree to our
Privacy Policy
Other tours and routes you might like
Why Horizon Guides?
Expert travel guides
Our guides are written by the leading experts in their destinations. We never take payment for positive coverage so you can count on us for reliable and impartial travel advice.
Authentic experiences
We curate exceptional trips in underrated places, organised by the very best tour operators who live and breathe their destinations and are passionate about authentic, responsible tourism.
Give back to mother nature
We'll plant 50 trees for every trip booked via the Horizon Guides site in partnership with the International Tree Foundation, who carry out sustainable community forestry projects in Africa.