Machu Picchu & Galapagos Cruise
Lima | Cusco & Sacred Valley | Machu Picchu | Sacred Valley | Quito | Galapagos Cruise
Destinations
Isabela Island, Bartolomé Island, Urbina Bay, Santa Cruz
Activity
Cruise, Nature & Wildlife, Culture & History, Family, Photography, Birdwatching, Hiking
Physical Level
Easy
This popular route combines the fascinating heritage of Peru with the natural wonders of the Galapagos Islands. Spend the first half of the trip exploring Peru's textured history and stunning landscapes, including a visit to the world famous Machu Picchu. Then finish the trip on a thrilling cruise of the Galapagos and several packed days of wildlife spotting while snorkelling, hiking and kayaking. This route is easily extended with a visit to the Amazon Basin, mainland destinations in Ecuador, or Lake Titicaca in Peru.

Trip highlights
Contact Lost World Adventures to customise your experiences
Machu Picchu
Take a guided visit of Machu Picchu
Yes it's famous and busy, but for a perfectly valid reason: Machu Picchu remains one of the world's preeminent archaeological sites. In spite of the crowds, an expert guide will bring the place to life and help you make sense of the Inca's incredible ingenuity. You'll have the option of climbing the adjacent Huayna Picchu for spectacular views, and can return for a second day exploring if you wish.

Typical stay: 2 days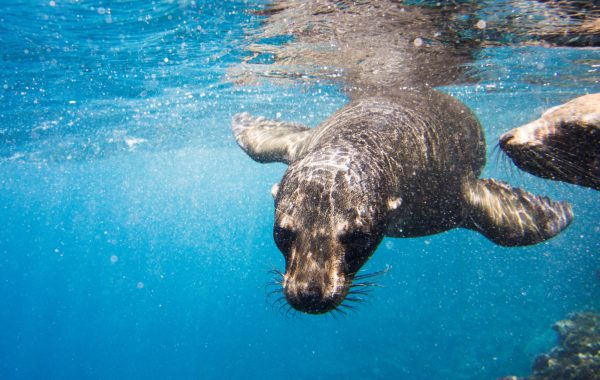 Urbina Bay
Swim with sea lions
Sea lions are abundant across the islands and are generally fearless around humans. Go for a swim on any of San Cristobal's beaches and you're bound to encounter a colony sunning on the beach or playing in the water.
Cusco
Discover historic Cusco
Cusco, once the capital of the Inca Empire, combines pre-Colombian heritage with colonial-era architecture and vibrant contemporary city life. You can (and should) spend some time exploring solo, but a good quality guided tour will visit the popular sites of Sacsayhuaman, Koricancha and Cusco Cathedral, while avoiding the tourist traps and giving you an insight into the stories behind this fascinating city.
Typical stay: 2 days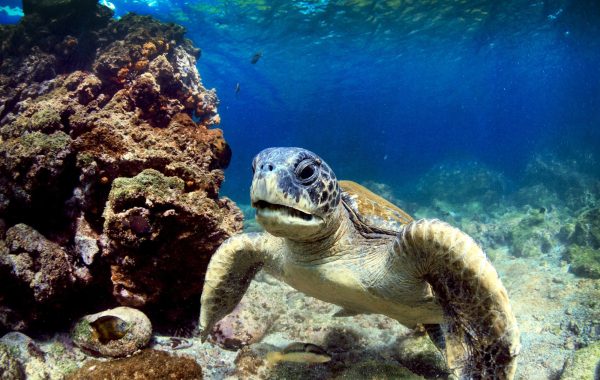 Isabela Island
Snorkelling at Los Túneles
A maze of submerged lava tubes formed by Isabela Island's numerous volcanoes, Los Túneles is refuge to sea turtles, reef sharks, mantas, seahorses, and numerous other species. Snorkelling here is akin to swimming in a giant aquarium.
Sacred Valley
Explore ruins and storied histories
The glorious Sacred Valley connects Cusco with Machu Picchu and is dotted with ruins, including Ollantaytambo, Pisac, Moras, Moray, as well as many lesser-visited spots. Try to get off the beaten path and you'll quickly encounter a slice of authentic Andean life.
Typical stay: 2 days
Santa Cruz
Walk with giant tortoises
The endangered giant tortoise is making a comeback on the Galapagos thanks to a concerted conservation effort. Head to the highlands of Santa Cruz to see these gentle giants shuffling around the hills.
Santa Cruz
Get the inside story on Galapagos conservation
The Charles Darwin Research Station is the Galapagos Islands' conservation headquarters, where giant tortoises, iguanas and other endangered species are bred for reintroduction into the wild. Although the exhibits are a little dry, the Station is a great starting point for your journey into Galapagos wildlife.
Isabela Island
Hike Volcán Sierra Negra
Dominating Isabela Island is the rumbling Volcán Sierra Negra. A 5 mile hike affords great views, plus a chance to spot various endemic bird species.
Bartolomé Island
Penguins and Pinnacle Rock
Pinnacle Rock on Bartolomé Island is one of the most recognisable landmarks in the Galapagos. Climb its 114m summit for views before heading down to the beach to see -- and swim -- with the diminutive Galapagos penguin.
Previous
Next
Sample accommodation
All hotels can be changed on request
Superior
Galapagos Yacht: Coral I and Coral II
Small cruise yachts with a maximum of 36 passengers. Fully air-conditioned, with private bathrooms, two terraces, a dining area, lounge, library, and a jacuzzi.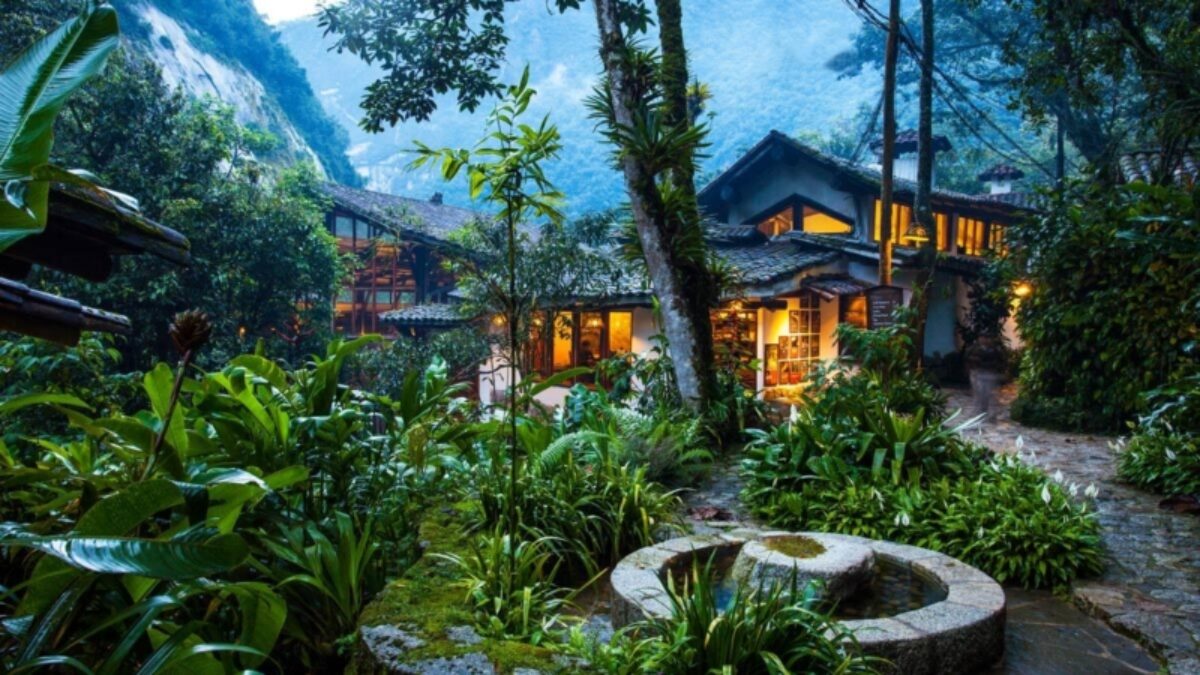 Luxury
Machu Picchu Pueblo Hotel
This unique boutique hotel comprises a "pueblo" of 85 luxurious whitewashed bungalows nestled into the terraced hillside within 12 secluded acres of lush cloudforest

Superior
Sonesta Posada del Inca Yucay
Located in the heart of the Sacred Valley and surrounded by beautiful gardens, the Sonesta Posada del Inca Yucay is a remodelled eighteenth-century monastery that retains its original colonial charm.
Standard
El MaPi
El MaPi is a smart, contemporary and cozy property – perfect to relax after a long day of exploration.
Standard
Maytaq Wasin Boutique
A family-run hotel located in Cusco's historical centre, with stylish contemporary design, and a friendly welcome, all in a prime location for exploring the city.
What people are saying about Lost World Adventures
G
Glenn Smith
19/12/2017
I have almost ten years of travel experience with Lost World Adventures in Latin America. Exciting and interesting itineraries as well as great partners and properties throughout Latin America have made every trip, a wonderful trip.
A
Alan G
01/10/2016
The trip to Ecuador and the Galapagos was spectacular. The trip to the Galapagos went extremely well. The service in Quito and aboard the Eclipse was exceptional. The care and service on the boat were exemplary. Lost World Adventures was very attentive and professional in all communications. Your attention and consideration are appreciated.
L
Lisa L
01/02/2018
Thank you Lost World Adventures for being so patient and putting so much time and effort into creating a trip for us...You have gone above and beyond to accommodate us and hopefully we will do this trip (or another one) in the future. I am so glad that we connected and we will hopefully be in touch in the future!
L
Lindsey
05/03/2017
We just got back from the most amazing family vacation in Ecuador. 14 of us, including 2 children and 2 teens, went to Quito and the Galapagos Islands. The trip went off without a hitch, and everything was so well planned. The Galapagos ship was beautiful, and all the staff was incredibly helpful and friendly. Our room and huge windows looking out to the beautiful islands. The rooms also had a lot of storage for all of our stuff. We had a wonderful time and Lost World Adventures put together and fantastic trip!
Machu Picchu & Galapagos Cruise
What's included & what's not included
| | | |
| --- | --- | --- |
| | Accommodation | Carefully-selected, quality assured hotels and cruise ships. All hotels and ships can be upgraded or changed on request. |
| | Guided excursions | All trips and excursions accompanied by expert, bi-lingual guides to help you get an inside view on the Galapagos Islands and Machu Picchu. |
| | Ground transfers | All airport collections and hotel transfers in comfortable minivans or private cars. |
| | All meals | All meals during the Galapagos cruise, freshly prepared by the on-board chef. All breakfasts included during hotel stays. |
| | International flights | Flights are not included in the price but can be arranged on request. |
Approx. days
13
Expect to pay
$400

per day
Our recommended operator
Lost World Adventures
Customise this trip
Other trips you might like
Why Horizon Guides?
Expert travel guides
Our guides are written by the leading experts in their destinations. We never take payment for positive coverage so you can count on us for reliable and impartial travel advice.
Authentic experiences
We curate exceptional trips in underrated places, organised by the very best tour operators who live and breathe their destinations and are passionate about authentic, responsible tourism.
Give back to mother nature
We'll plant 50 trees for every trip booked via the Horizon Guides site in partnership with the International Tree Foundation, who carry out sustainable community forestry projects in Africa.