Gems of Ecuador
Quito | Galapagos Cruise | Amazon Basin
Destinations
The Galapagos Islands, Quito, The Amazon Basin
(4 more)
Isabela Island, Bartolomé Island, Urbina Bay, Santa Cruz
Activity
Cruise, Nature & Wildlife, Culture & History, Family, Cities, Photography, Birdwatching, Hiking
Physical Level
Easy
This action-packed route begins in Ecuador's historical capital city of Quito before embarking on a cruise of the Galapagos Islands and, finally, an adventure deep into the heart of the Amazon rainforest. This route is frequently extended with a longer cruise of the Galapagos, a trip to cultural Otavalo on the mainland, or visiting Peru and Machu Picchu.
Trip highlights
Contact Lost World Adventures to customise your experiences
Santa Cruz
Walk with giant tortoises
The endangered giant tortoise is making a comeback on the Galapagos thanks to a concerted conservation effort. Head to the highlands of Santa Cruz to see these gentle giants shuffling around the hills.
Santa Cruz
Get the inside story on Galapagos conservation
The Charles Darwin Research Station is the Galapagos Islands' conservation headquarters, where giant tortoises, iguanas and other endangered species are bred for reintroduction into the wild. Although the exhibits are a little dry, the Station is a great starting point for your journey into Galapagos wildlife.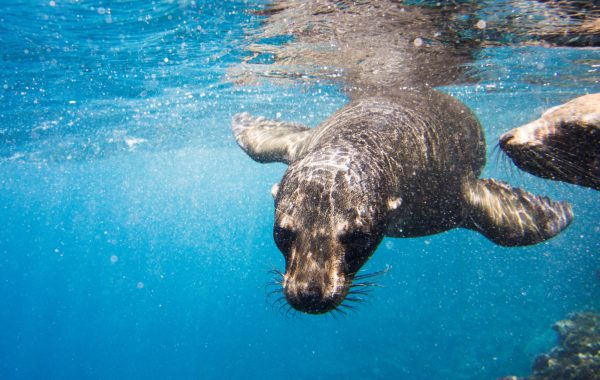 Urbina Bay
Swim with sea lions
Sea lions are abundant across the islands and are generally fearless around humans. Go for a swim on any of San Cristobal's beaches and you're bound to encounter a colony sunning on the beach or playing in the water.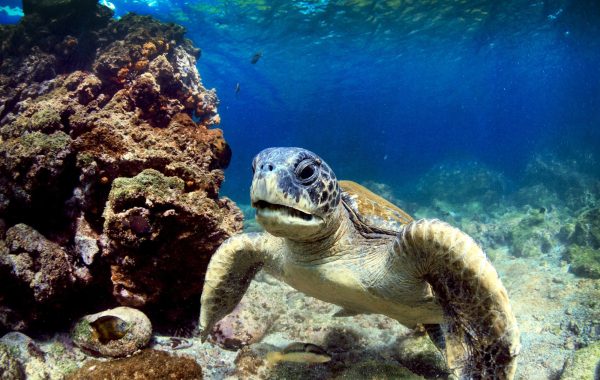 Isabela Island
Snorkelling at Los Túneles
A maze of submerged lava tubes formed by Isabela Island's numerous volcanoes, Los Túneles is refuge to sea turtles, reef sharks, mantas, seahorses, and numerous other species. Snorkelling here is akin to swimming in a giant aquarium.
Bartolomé Island
Penguins and Pinnacle Rock
Pinnacle Rock on Bartolomé Island is one of the most recognisable landmarks in the Galapagos. Climb its 114m summit for views before heading down to the beach to see -- and swim -- with the diminutive Galapagos penguin.
Isabela Island
Hike Volcán Sierra Negra
Dominating Isabela Island is the rumbling Volcán Sierra Negra. A 5 mile hike affords great views, plus a chance to spot various endemic bird species.
Previous
Next
Sample accommodation
All hotels can be changed on request
Luxury
M/V Santa Cruz II
Conceived for operations in remote areas, this state-of-the-art expedition vessel carries just 90 passengers and a crew of 52, including 6 naturalist guides and a medical officer. Facilities include dining/bar/lounge area, boutique/gift shop, Internet access, reading room/natural history library, glass-bottom Boston Whaler, snorkelling equipment and wet suits.
Superior
Beluga
The Beluga accommodates 16 passengers in 8 double cabins. Each cabin has their own private bathroom equipped with hot & cold water showers. Beluga is fully air-conditioned, has spacious social areas with all the comforts and facilities of a superior first class motor yacht: panoramic windows in the salon / dining area, and a large sundeck for relaxing, sightseeing or sunbathing.
Superior
Galapagos Odyssey
The Odyssey is considered among the most comfortable and spacious of the 16-passenger boats cruising the Galapagos archipelago. All cabins are air-conditioned with private bathrooms, and social areas include a bar, two outdoor decks, a sun terrace and jacuzzi.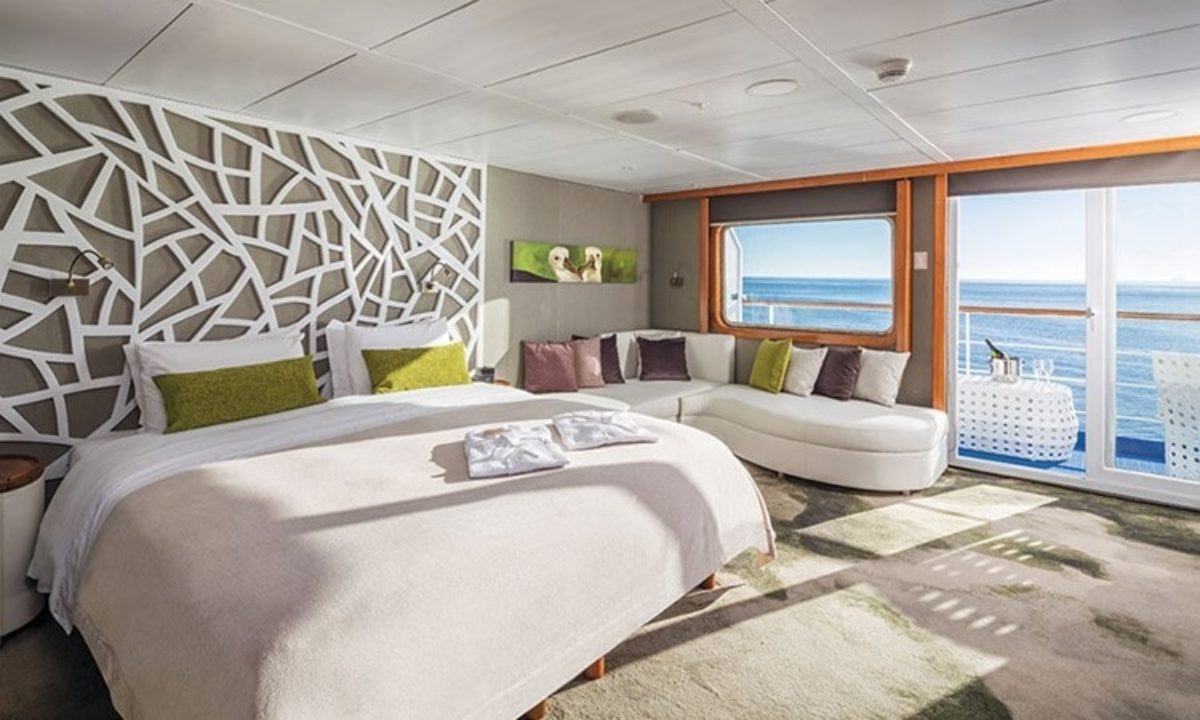 Luxury
Galapagos Legend
This magnificent vessel, with a capacity for 100 guests, has the charm of The Enchanted Islands and is still small enough for a more intimate experience with friends and family. All cabins aboard the Galapagos Legend have private bathrooms and air-conditioning. The ship has a piano bar, cafe, sun terrace with swimming pool, library, observation deck, massage services and fully-equipped fitness centre that include a jogging track for guest entertainment aboard this luxurious vessel.

What people are saying about Lost World Adventures
G
Glenn Smith
19/12/2017
I have almost ten years of travel experience with Lost World Adventures in Latin America. Exciting and interesting itineraries as well as great partners and properties throughout Latin America have made every trip, a wonderful trip.
A
Alan G
01/10/2016
The trip to Ecuador and the Galapagos was spectacular. The trip to the Galapagos went extremely well. The service in Quito and aboard the Eclipse was exceptional. The care and service on the boat were exemplary. Lost World Adventures was very attentive and professional in all communications. Your attention and consideration are appreciated.
L
Lisa L
01/02/2018
Thank you Lost World Adventures for being so patient and putting so much time and effort into creating a trip for us...You have gone above and beyond to accommodate us and hopefully we will do this trip (or another one) in the future. I am so glad that we connected and we will hopefully be in touch in the future!
L
Lindsey
05/03/2017
We just got back from the most amazing family vacation in Ecuador. 14 of us, including 2 children and 2 teens, went to Quito and the Galapagos Islands. The trip went off without a hitch, and everything was so well planned. The Galapagos ship was beautiful, and all the staff was incredibly helpful and friendly. Our room and huge windows looking out to the beautiful islands. The rooms also had a lot of storage for all of our stuff. We had a wonderful time and Lost World Adventures put together and fantastic trip!
Gems of Ecuador
What's included & what's not included
| | | |
| --- | --- | --- |
| | Accommodation | Carefully-selected, quality assured hotels and cruise ships. All hotels and ships can be upgraded or changed on request. |
| | Guided excursions | All trips and excursions accompanied by expert, bi-lingual guides to help you get an inside view on the Galapagos Islands. |
| | Ground transfers | All airport collections and hotel transfers in comfortable minivans or private cars. |
| | All meals | All meals during the Galapagos cruise, freshly prepared by the on-board chef. All breakfasts included during hotel stays. |
| | International flights | Flights are not included in the price but can be arranged on request. |
Approx. days
10
Expect to pay
$400

per day
Our recommended operator
Lost World Adventures
Customise this trip
Other trips you might like
Why Horizon Guides?
Expert travel guides
Our guides are written by the leading experts in their destinations. We never take payment for positive coverage so you can count on us for reliable and impartial travel advice.
Authentic experiences
We curate exceptional trips in underrated places, organised by the very best tour operators who live and breathe their destinations and are passionate about authentic, responsible tourism.
Give back to mother nature
We'll plant 50 trees for every trip booked via the Horizon Guides site in partnership with the International Tree Foundation, who carry out sustainable community forestry projects in Africa.