Chile & Argentina Wine Route
Santiago | Maipo Valley winery | Santa Rita vineyard | Mendoza | Luján de Cuyo wineries
Destinations
Argentina, Chile
(2 more)
Mendoza, Colchagua Valley
Activity
Culture & History, Culinary, Wine
Spend just less than a week exploring the wine making heartlands of South America's best known wine producers. This route calls in at some of Chile and Argentina's oldest vineyards and wineries, with tasting visits accompanied by an expert sommelier. Enjoy some fantastic lunches to go with your tastings, and what's more: you won't need to worry about driving home, as all transfers are included! This route can be easily customised with trips to Atacama, Patagonia, Buenos Aires, or beyond.
Services included:
Internal flights
All transfers
Guided tours and excursions
Superior class hotel accommodation
Trip highlights
Contact Chimu Adventures to customise your experiences
Colchagua Valley
Colchagua wine route
Spend a day touring the scenic Colchagua Valley, at the heart of Chile's wine industry. There are around 12 wineries that are open to the public, offering tastings of the country's best Cabernet Sauvignons, Merlots and Malbecs.

Typical stay: 3 days
Sample accommodation
All hotels can be changed on request
What people are saying about Chimu Adventures
N
Nina and Tony
01/12/2017
We want to thank Chimu Adventures for the amazing holiday package you planned for us.Your team over in South America were outstanding. We were made to feel very welcome and safe everywhere we went.It was so reassuring to see a smiling face holding our name on a board at every stop.
R
Roger Desmarchelier
14/03/2018
I am now back after a fantastic trip in South America and the Antarctic. Thanks to Chimu, my whole trip was faultless, even allowing for two minor transfer delays. Overall, transport was good, airlines were generally efficient and the hotels that Chimu recommended at the high end, were very good.
L
Lorna Downey
01/01/2018
We have now returned from our truly amazing trip to Chile and would like to send a very big thank you to all at Chimu Adventures who made the wonderful experience possible. Accommodation, flights, meals, tours (and even the weather) were perfect in every way.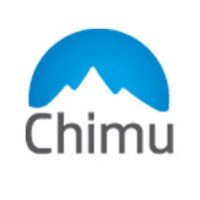 Our recommended operator
Chimu Adventures
Customise this trip
Other trips you might like
Why Horizon Guides?
Expert travel guides
Our guides are written by the leading experts in their destinations. We never take payment for positive coverage so you can count on us for reliable and impartial travel advice.
Authentic experiences
We curate exceptional trips in underrated places, organised by the very best tour operators who live and breathe their destinations and are passionate about authentic, responsible tourism.
Give back to mother nature
We'll plant 50 trees for every trip booked via the Horizon Guides site in partnership with the International Tree Foundation, who carry out sustainable community forestry projects in Africa.