Amazon & Iguazu Adventure
The classic route to Brazil's most popular spots
Amazon

The Amazon rainforest is the world's most important ecosystem...Read more

Rio de Janeiro

Is there another city on earth that can match Rio's beauty? Mountain peaks, lush forests, beautiful beaches and playful inhabitants make Rio a must-see on any Brazilian itinerary...Read more

Iguazu Falls

The mighty Iguazu Falls are actually a chain of 275 smaller waterfalls, forming an awe-inspiring semi-circle of water and noise...Read more

Destinations
Rio de Janeiro, Amazon, Iguazu Falls
Activity
Nature & Wildlife, Culture & History, Beach
Physical Level
Easy
Season
January - December
There are key destinations you won't want to miss in Brazil, and this route combines some of the best. Start in the remote, Amazonian city of Manaus before venturing into the vast Amazon rainforest to experience the world's most important ecosystem. From here fly to Rio de Janeiro and spend a couple of days exploring the famously vibrant coastal city. Finally, after a spell of city and beach life, head back into nature with a flight south to the mighty Iguazu Falls.
Suggested Itinerary
Recommended route & experiences
Day 1–4
Explore the Amazon's wildlife
Amazon
The Amazon rainforest is the world's most important ecosystem. Head here for remote jungle experiences, ecolodges and a chance to meet remote communities.
Venture deep into the Amazon rainforest
Almost two thirds of the Amazon Jungle is contained within Brazil, where you can see some of the largest and most biodiverse areas of rainforest in the world. You can spend days walking, bird watching and photographing the wildlife.
Day 5–7
Colourful Rio and beaches
Rio de Janeiro
Is there another city on earth that can match Rio's beauty? Mountain peaks, lush forests, beautiful beaches and playful inhabitants make Rio a must-see on any Brazilian itinerary. From the famous beaches of Copacabana to edgy Botofago, Rio is the perfect bookend to a Brazil trip.
Explore Rio de Janeiro
Spend a day exploring Brazil's bustling coastal city of Rio de Janeiro, host to the world's biggest carnival. Visit the city's famed beaches and diverse neighbourhoods, as well as the urban rainforest of Tijuca Forest. Ride the rack railway up Corcovado Mountain to see up-close the 30m-high statue of Christ the Redeemer--perhaps one of the most recognisable icons of Brazil. Then drive through Santa Teresa neighborhood to explore the area's history and beautiful 19th and early 20th century mansions.
Visit Rio's vibrant beaches
The 4km-long Copacabana beach is one of the city's most popular, offering a vibrant and bustling atmosphere. For a less touristy experience try some of the lesser-celebrated beaches, including Barra da Tijuca Beach and Joatinga Beach.
Climb Sugarloaf Mountain
Take a relaxed cable car ride up to the top of Sugarloaf Mountain for panoramic views of Guanabana Bay, Corcovado Mountain, Santa Cruz Fortress and Rio-Niteroi Bridge.
Day 8–9
The land of waterfalls
Iguazu Falls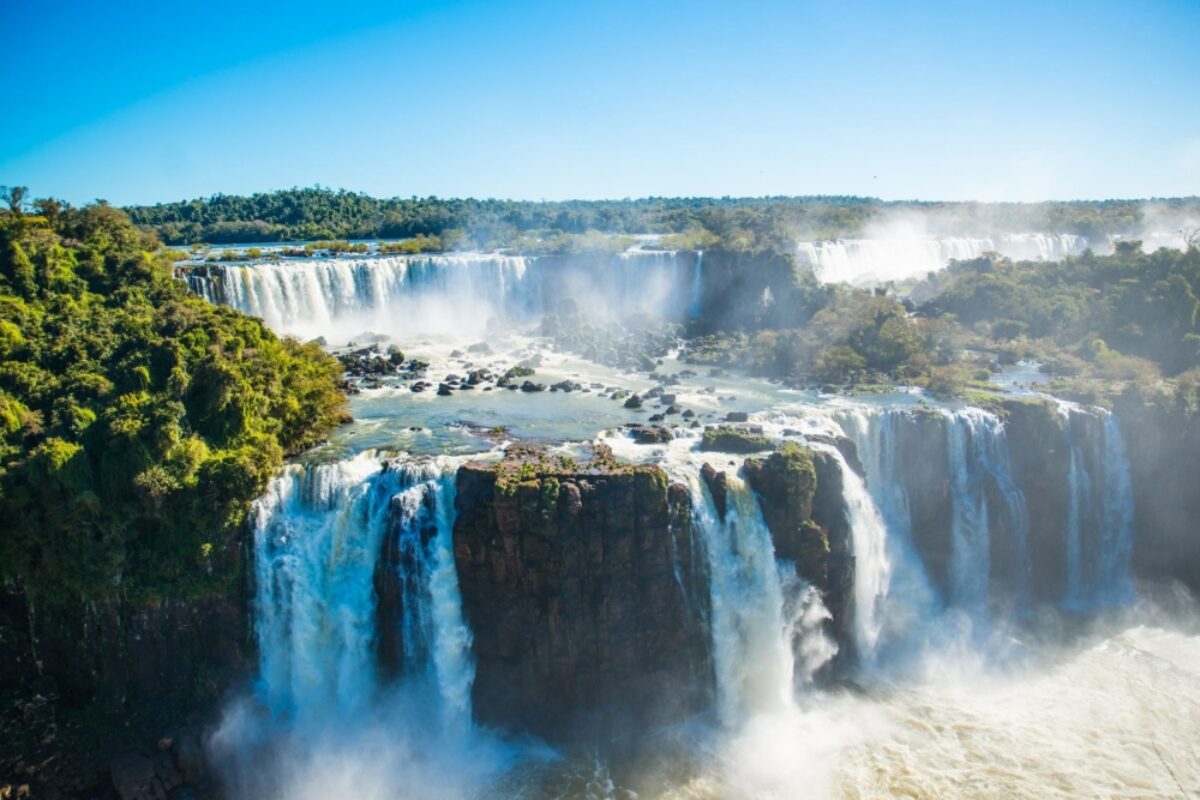 The mighty Iguazu Falls are actually a chain of 275 smaller waterfalls, forming an awe-inspiring semi-circle of water and noise. Lying between Argentina and Brazil, the falls are an awesome sight on their own, but both sides offer excellent wildlife watching.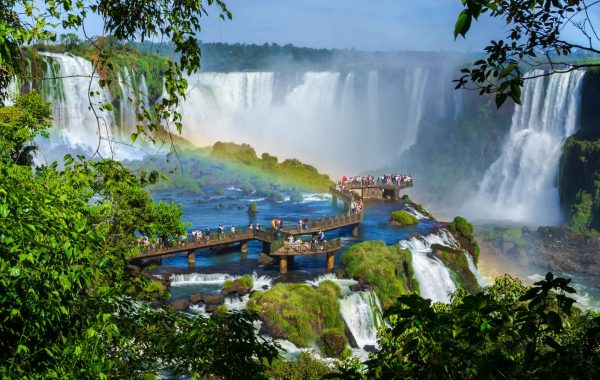 See the mighty Iguazu Falls
Walk the trails on the Brazilian side of the Iguazu National Park to see the multitude of waterfalls that extend across 2.7km. There are 275 falls in total, with the longest drop at 82 metres.
Request a custom itinerary
Get a tailored itinerary from one of our specialist tour operators
Your details are safe and will not be used for any other purpose. By clicking 'Send' you agree to our
Privacy Policy
Other itineraries you might like
Why Horizon Guides?
Expert travel guides
Our guides are written by the leading experts in their destinations. We never take payment for positive coverage so you can count on us for reliable and impartial travel advice.
Authentic experiences
We curate exceptional trips in underrated places, organised by the very best tour operators who live and breathe their destinations and are passionate about authentic, responsible tourism.
Give back to mother nature
We'll plant 50 trees for every trip booked via the Horizon Guides site in partnership with the International Tree Foundation, who carry out sustainable community forestry projects in Africa.