Get expert Peru travel advice
Get in touch now for free travel advice, with no pressure to book
SA Expeditions
California-based SA Expeditions designs private, tailor-made tours to South America's premier destinations. The team has exceptional local expertise and prides itself on its positive customer reviews and testimonials.
Preferred hotels
A small selection of SA Expeditions's carefully-selected hotels. All hotels can be changed to suit your requirements and budget
Classic
Casa San Blas, Cusco
Peru's Classic (three-star equivalent) hotels provide the optimal combination of quality and value. The best Classic properties are sensitively constructed in local styles, offer great dining options and offer comfortable, spacious and well-appointed rooms; particularly well suited to family groups.
Superior
Isla Suasi, Lake Titicaca
Peru's superior (four-star equivalent) hotels offer fine rooms, exclusive service and excellent dining. Many occupy unique locations and buildings, such as a private island on Lake Titicaca or grand colonial-era mansions.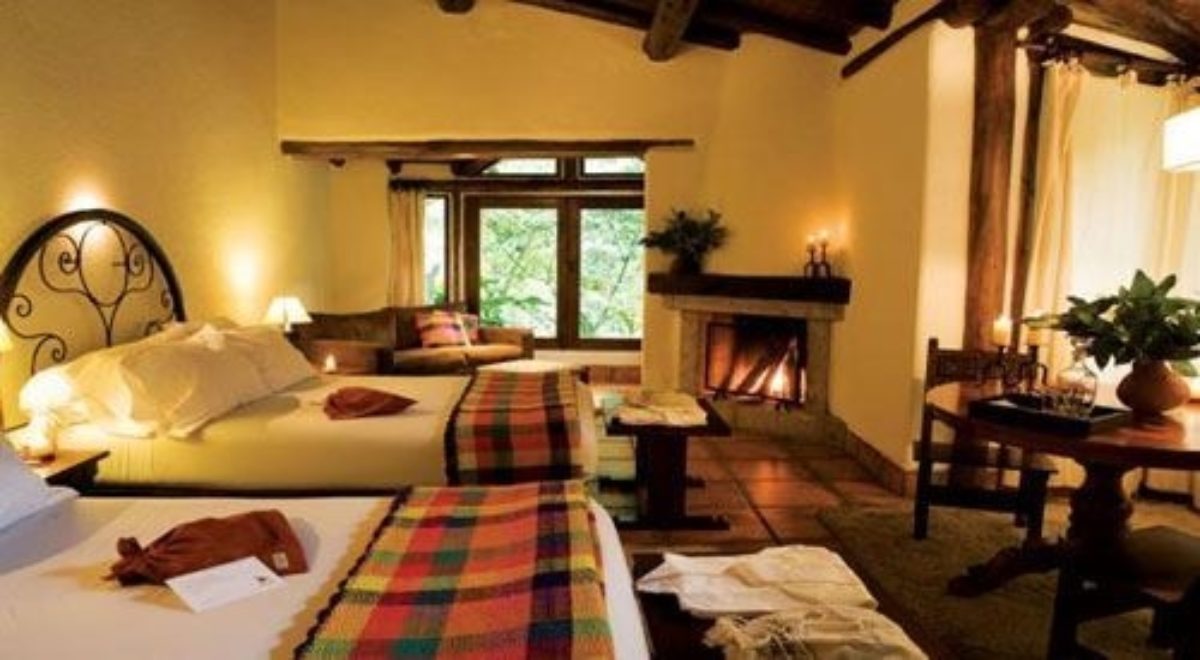 Deluxe
Pueblo Hotel, Machu Picchu
Peru's five-star hotels are world class, offering impeccable service and unbeatable facilities. The best are sensitively constructed from local materials to match traditional architectural styles and their restaurants take pride in showcasing the very best of Peruvian cuisine.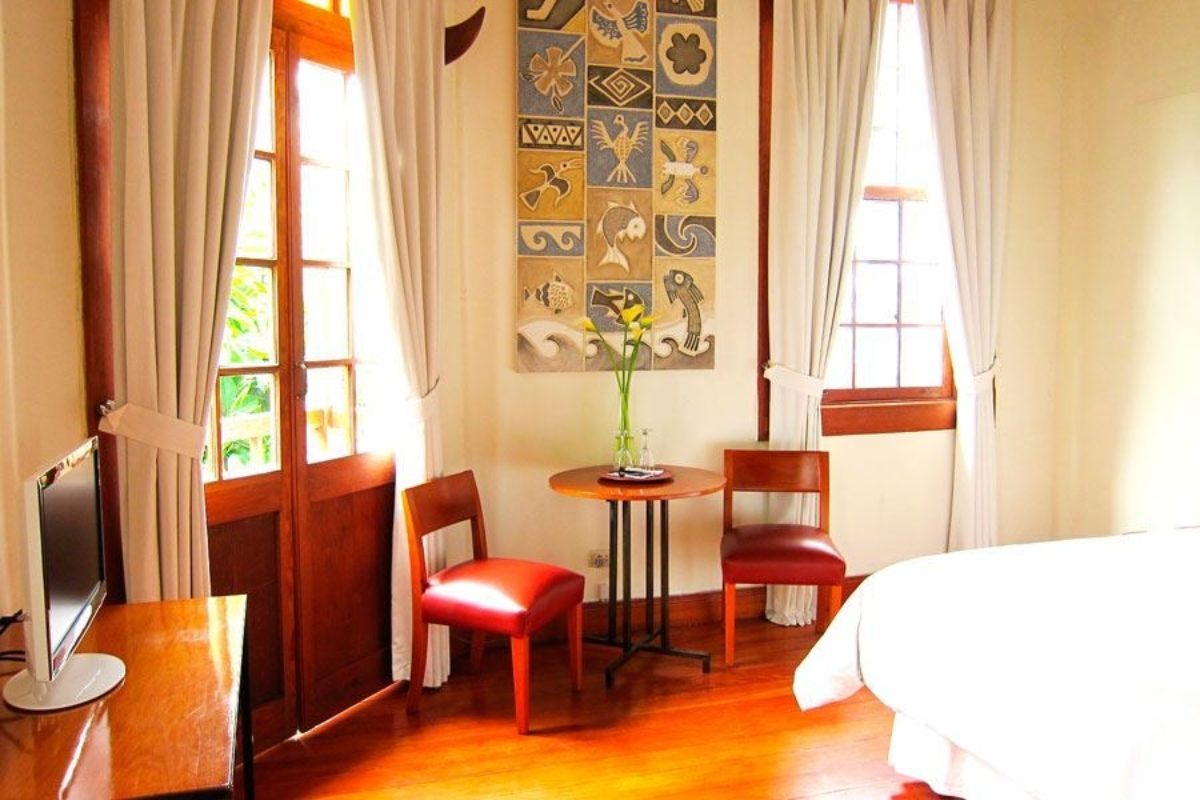 Boutique
Second Home, Lima
In recent years Peru has seen a renaissance in its boutique hotels, with unique properties springing up in quiet corners of Lima and elsewhere. Examples include Second Home, owned and decorated by renowned Peruvian sculptor & painter Victor Delfin and overlooking the Pacific Ocean from the heart of trendy Barranco district.
Rainforest lodge
Reserva Amazonica, Puerto Maldonado
Peru is home to some spectacular eco-lodges. The best jungle lodges combine native Amazon design with first-rate service and impeccable cuisine, freshly-prepared from local ingredients. Expert guides accompany you on excursions into the jungle to discover the most biodiverse place on the planet.
River cruise
Delfin II, Iquitos
Peru's river vessels take cruising to another level. These intimate, exclusive ships accommodate between eight and 40 passengers in sumptuous suites with five-star levels of service. Between excursions to explore the jungle, passengers kick back on the sun deck and enjoy the finest Peruvian cuisine.
What's included
All trips with SA Expeditions include the following services. Get in touch to find out more.
| | | |
| --- | --- | --- |
| | Accommodation | Carefully-selected, quality assured hotels including unique, independently-owned boutiques. All hotels can be upgraded or changed on request. |
| | Guided excursions | All trips and excursions accompanied by expert, bi-lingual guides to help you get an inside view on Peru. |
| | Ground transfers | All airport collections and hotel transfers in comfortable minivans. |
| | Hotel breakfasts | All hotel breakfasts and some lunches included. Your guides will happily advise on local restaurants for evening meals. |
| | Camping equipment | All camping gear and equipment supplied on trekking tours where required. |
| | International flights | Flights are not included in the price but can be arranged on request. |
Testimonials
What people are saying about SA Expeditions
E
Eric and Katie
15/07/2019
We would highly recommend SA Expeditions if you want to travel with less stress and some extra comfort. We were beyond pleased with our adventure! We greatly appreciate you for helping us through the Lima airport, it would have taken us a long time to figure out. Our Machu Picchu, Sacred valley, Textile, Salt flats, and Ollantaytambo were really neat. The Wayna Picchu hike was worth it and we felt was the highlight of Machu Picchu. We were very pleased with our room and travel accommodations. We will definitely be in touch if we decide to go back!
B
Becky
11/07/2019
I could not be more pleased with the trip arranged by SA Expeditions. I found SA on line and they had very positive reviews. The entire trip to Lima, Cusco, Sacred Valley and Machu Picchu was arranged in two days and I left on my originally scheduled departure date. When my flight from the US were delayed SA tracked the changes and still arranged for pick up and escort at the airport even at 4:30 a.m. arriving 6 hours late. When I arrived in Cusco I was met by my guide Martin and spent the next five days with him and our driver. It was a totally private tour through the Sacred Valley, Machu Picchu and Cusco. The hotels were high 4-5 star and beautiful. Martin was knowledgeable, considerate and a lot of fun. As a woman traveling alone it could have not been better. Returning to Lima I was picked up by Ruth my guide and driver. They were equally as knowledgeable and paid attention to every detail. Thanks to SA I had a wonderful experience. Jeanie my travel coordination did a fantastic job of putting together a high end trip with little time and stayed in touch throughout the trip to make sure it was running smoothly. I would recommend anyone looking for a South American adventure book work with SA. I certainly plan to use them again.
S
Sarah
21/06/2019
We had an amazing trip! Every aspect is something we would recommend to others. The SA Expeditions planning experience with, the flexibility when we had to make changes to our itinerary, personal 1-1 connection to an expert made the process very smooth and enjoyable. The hotels were exactly what we had hoped for – authentic yet comfortable. Casa Cartegna service was impeccable and the location very convenient. We loved the court yard, the breakfast was delicious, well beyond what we anticipated and the tea service was a nice touch. Machu Picchu was by far our favorite day. Our driver, airport escort and guides were all top notch, friendly, helpful. In all cases I felt like we were in good hands, we enjoyed ourselves and we learned a lot about Peru. Dimas was a great guide and an incredible story teller, had helpful recommendations, stopped and took many photos for us – he always knew the best spots. He answered all our questions and was flexible when we wanted to stay longer or switch the order of something. He made a very positive impact on our experience for sure. The idea to get a room at the hotel for the long layover was great – we were very happy we did that. This is a trip we will never forget. Something we have dreamed about and the experience exceeded our expectations.
Why Horizon Guides?
Expert travel guides
Our guides are written by the leading experts in their destinations. We never take payment for positive coverage so you can count on us for reliable and impartial travel advice.
Authentic experiences
We curate exceptional trips in underrated places, organised by the very best tour operators who live and breathe their destinations and are passionate about authentic, responsible tourism.
Give back to mother nature
We'll plant 50 trees for every trip booked via the Horizon Guides site in partnership with the International Tree Foundation, who carry out sustainable community forestry projects in Africa.