Get more information about a trip to Chile
The advisors at Chimu Adventures are standing by to offer expert Chile travel advice.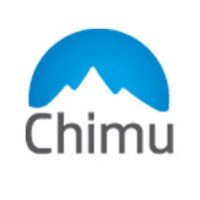 Chimu Adventures
Why we rate Chimu:
Chimu is a leading specialist in reasonably-priced cruises to Antarctica, with offices in the US, Australia, UK and South America. Over nearly 20 years they've developed a strong reputation for destination expertise, great value trips, and responsible tourism.
Why Horizon Guides?
Free, expert travel advice
No commitment to book
Best price guaranteed
You're secure
Your details are stored securely according to our privacy policy and will never be sold or used for any other purpose.
Why Horizon Guides?
Expert travel guides
Our guides are written by the leading experts in their destinations. We never take payment for positive coverage so you can count on us for reliable and impartial travel advice.
Authentic experiences
We curate exceptional trips in underrated places, organised by the very best tour operators who live and breathe their destinations and are passionate about authentic, responsible tourism.
No commitment to book
Share your travel plans and our partner tour operators will be happy to offer expert, personalised advice with no commitment or pressure to book.