Best hiking in Chile
Chile's variety of landscapes offers some incredible trails that anyone who loves being outdoors will enjoy. Desert in the northern region, volcanic lakes towards the centre and southern regions and wild Patagonia at the end — there is a trail for everyone's skill level, timeframe and budget.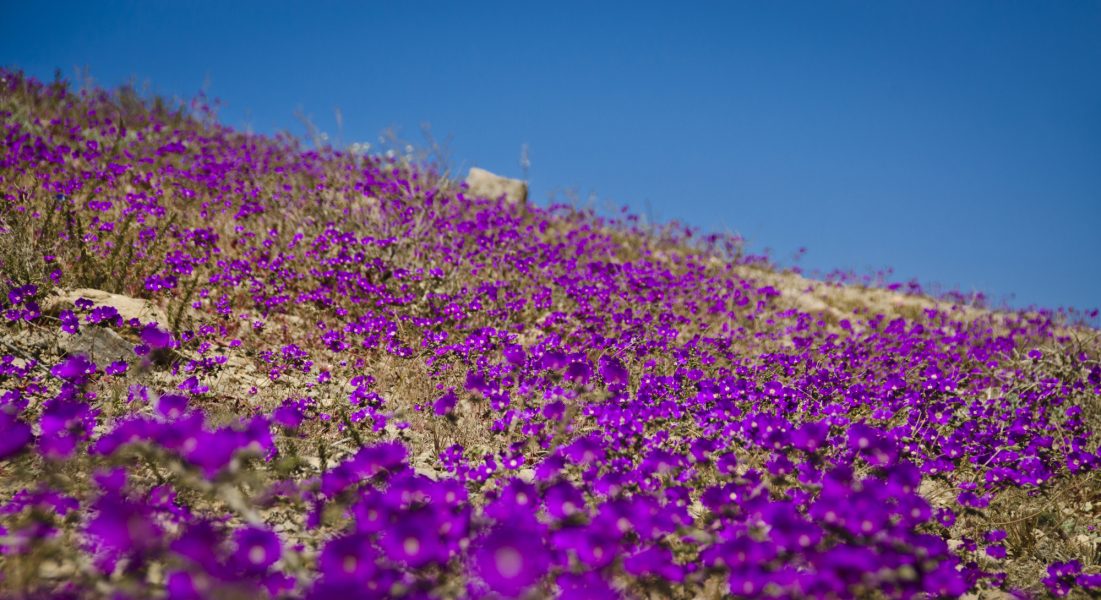 Atacama Desert
The north of Chile is home to the driest desert in the world. The Atacama Desert is an astonishing display of life that encompasses more than 1,000km of oases, lagoons, volcanoes and geysers. This is the place for those seeking an adventure.
The best way to explore the Atacama Desert is by car or as part of a group tour. Signs and routes are very clearly marked and the area is relatively safe for driving. Most trips will start from the town of San Pedro de Atacama, but head further north to the village of Putre for more mountain tours.
Valle de la Luna
Just 17km outside of San Pedro de Atacama in the Salt Mountains range lies Valle de la Luna (Moon Valley). Filled with lunar landscapes, sand dunes and salt caves, the valley is made up of 140,000sq/km of protected land under the patronage of the Los Flamencos National Reserve. On arrival to the park, you'll pay a 3,000CLP fee in cash and register with the park guards, who will point out the most important stops to make within the park. You can drive your car to all the points and there are park guards to help guide you along the way.
The best time to visit Valle de la Luna is dusk, when you can watch the sun set from a giant sand dune — although this makes it a somewhat crowded time. However, the pink, purple and gold colours bouncing off the moon-like landscape is worth it. The hike to the top is strenuous but short.
When visiting the salt caves, make sure to take a torch as the caves are pitch black inside. Take a moment when inside to listen to the rocks move as they are constantly expanding and contracting. It's a tight squeeze getting through some parts of the caves, so not ideal for those with claustrophobia.
Trails in the Valle de la Luna are quite short and are suitable for all ages and fitness levels. It's also an excellent place to mountain bike.
Geysers el Tatio
More than 14,000 feet above sea level, Geysers el Tatio is the world's highest geyser field, ringed by steaming volcanoes and spurting, bubbling geysers that bring to mind a giant kettle. The best time to visit is at sunrise so that you can truly appreciate the beautiful contrast of colours, smells, and textures. Though not strictly considered a hike, it is an eerie experience to explore the 70 geysers on foot through a maze of marked rocks.
The only difficult thing about visiting the geysers is the road to get there and staying warm. It's best to visit after a few days of exploring the Atacama Desert, as some people have experienced altitude sickness when travelling up to el Tatio. You can visit the geysers on your own but it's important to drive with caution. At 4,000m above sea level, it's also important to have plenty of layers and warm clothes — the average temperature at sunrise will be around -10C, so come prepared with gloves and hot drinks.
On your way back to San Pedro, make a stop to Machuca, a small village with about 20 houses and a beautiful church named San Santiago. If your hungry, make sure you try llama meat, sopaipillas (a traditional bread made from squash) and/or empanadas. You'll also see plenty of picture perfect lagoons and lookout points where you might find flamingos and other wildlife.
Ojos del Salado
If you're looking for volcano hiking, then Ojos del Salado should definitely be on your list. This monster volcano shares borders with Argentina and Chile, and sitting at 6,893m above sea level, it's the highest active volcano in the world. The climb to the summit can take between 7-15 days and is considered an intermediate hike but gets tricky in the last 50m stretch where a bit of technical skill is required. The biggest reason 75% of people fail to reach the peak is through not acclimatising properly.
Starting from the town of Copiapo, expeditions will typically spend nights at four shelters on the way to the summit, including the shimmering turquoise lake of Laguna Verde (4342m), before ascending to Refugio Claudio Lucero (4540m), Refugio Atacama (5100m) and Refugio Tejos (5833m).
The mountain can be climbed between November and March. During November and December, wind speeds can be a challenge while hiking. The peak season runs between late December and March and is your best chance to get good weather, but you'll meet plenty of people who are also climbing to the summit. Be aware that climbers will need permission from Chile's Direccion de Fronteras y Limites (DIFROL) to climb. You can get authorisation on their website.
Pan de Azúcar National Park
The Pan de Azúcar National Park is located in the coastal sector of the regions of Antofagasta and Atacama. It's still considered part of the Atacama Desert and offers five easy to intermediate main trails: Mirador, Los Lomitas, Los Sapos Aguada, Quebrada del Castillo and the Pan de Azúcar Coast trail. The 5km round trip Mirador is the most popular route, taking in sea cacti, foxes and the ubiquitous guanaco.
The highlight of the five trails is the abundant wildlife on view. Its coastal location means marine life is plentiful, from the endangered Humboldt penguin to colonies of sea lion, otters and pelicans. Bring your camera for pictures, as the natural light here is fantastic.
Juan Fernandez Islands
The Juan Fernandez Islands is one of the most unique places in the world. Its wildlife and natural habitat has been internationally recognised and it is now a UNESCO Biosphere Reserve. On Robinson Crusoe Island, 64% of the flora is endemic and 11 bird species are unique. Most visitors come to the archipelago to observe flora, fauna, scuba dive in the deep blue sea and climb its mountains for spectacular views of the Pacific Ocean.
Most trips will start from the town of San Juan Bautista on Robinson Crusoe Islands. Due to the fragility of the park, most hikes need to be organised and led by locally registered guides.
Alexander Selkirk Lookout
According to legend, Scottish Royal Naval officer Alexander Selkirk was marooned by his captain on an uninhabited island, later known as Robinson Crusoe Island, for four years and four months. Each day, he would hike four kilometres to this lookout and search the horizon for a rescue ship. His story of survival and adventure was widely publicised after his return to England, and eventually became a source of inspiration for writer Daniel Defoe's fictional character Robinson Crusoe.
The hike is not difficult, taking two hours of steady uphill trekking. At the end, hikers are rewarded with an amazing view of the island and the Pacific Ocean. Start the hike in San Juan Bautista and follow a trail that will take you through the steep slopes of Cerro Yunque. You have arrived when you see the plaque in honour of Selkirk.
The best time to visit the archipelago is between October and February. It's important to note that there are strong winds in October and cancelled or delayed flights are common. You can travel to the Islands by boat through a company called Transmarko. This vessel has capacity for 12 passengers in mixed accommodation .The trip takes approximately 40 hours in total and goes out once a month, usually during the last week. If you want to travel by ship, you must make reservations in advance.
Lake District and volcano trekking
The lakes and volcanoes scenic route is made up of 2,000km of routes that will lead you through twelve national parks, 22 lakes, seventeen volcanoes and 26 major rivers. These regions — La Araucania, los Rios and Los Lagos — contain a number of spectacular trails that will lead you into incredible araucaria and alecre forests, offering excellent trekking.
Self-guided trails are abundant in the Lake District. With such a large number of parks, you'll need several days to go through them all. If you want to do the entire route, 10 to 15 days is ideal. However, most people spend 3-5 days as a great introduction to the region. Most visitors spend their time in Pucon or Villarica. These two towns are the epicentre of the region, mecca of adventure tourism, and the entrance to the south of Chile. From here you can travel to some of the best trails in the region.
Further south, touristy Puerto Varas is the jumping off point for many outdoor adventures, such as horse-back riding and rock climbing.
Huerquehue National Park
This is a true hiker's paradise. Located just 35km from Pucon, this national park is famed for its ancient araucaria trees. The oldest tree is 1,800 years old and their seeds are a staple food in the diet of indigenous mapuche tribes. Within the park, there are two main trails for visitors to enjoy.
Park entrance fee is 5,000CLP during the high season (November-March) and 3,000CLP during the low season (April-October). Buses leave from Pucon at 08:30 and the last one returns at 19:00. Make sure you bring enough drinking water with you. The only place where you can refill with drinkable water is at the entrance of the park.
The easier of the two trails is the Los Lagos Circuit, which explores the parks crystal clear lakes and lagoons. This route is perfect for beginner to intermediate hikers and the total time to explore the circuit's five deep-blue lagoons is between 4-5 hours. If you're looking for something a bit more challenging, the San Sebastian trail might be better suited. This trail takes you through a magical araucaria forest until you reach Cerro San Sebastian for a 360-view of the entire region, including nine volcanoes. The total hiking time is 5-6 hours with 1200m of uphill climbing. The last hour is probably the most difficult part of the trail, involving some scrambling to reach the top. Follow the orange painted rocks that will lead you to the summit — and enjoy the views.
El Cañi Sanctuary
The Cañi Sanctuary has 500 hectares of mountain rainforest, 12 volcanic-born lakes, and a wide variety of birdlife to make any nature lover's heart flutter. Located just 28km east of Pucon along the route to el Huife thermal baths, you can take the bus or drive yourself. Park entrance is 4,000CLP and the guard will hand you a route to follow along with a list of flora and fauna that you can find on the trail.
The entire route consists of 8.5km of intermediate hiking, starting with a steep incline through a fantastic forest of native trees until you reach Laguna Negra viewpoint. After that, you'll be faced with a 45 minute uphill climb and a magnificent view of the region where you'll be able to spot four volcanoes; Llaima, Villarica, Quetrupillan, and Lanin. You must take a guide with you except during the summer when the trail is more obvious.
The region is popular with adventure seekers. Pucon and Villarica have great information centres to help you book side trips. Apart from hiking, the region has great thermal baths, kayaking, rafting, and nature watching.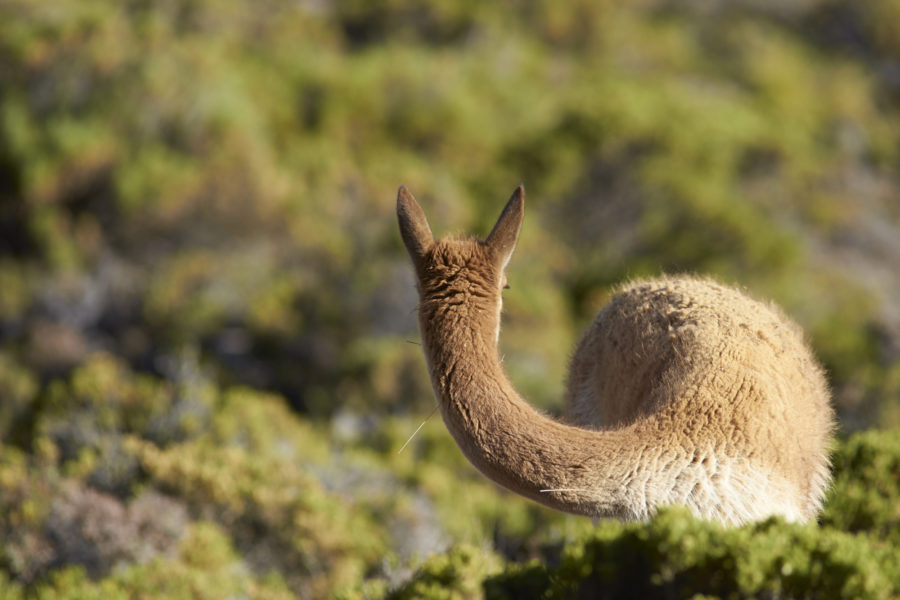 Jeinimeni National Reserve in Chile Chico, Patagonia
This might just be Patagonia's best-kept secret. This national reserve has been around for years but only now has popped up on the radar thanks to the newly-formed Patagonia National Park that brings Lago Cochrane National Reserve, Patagonia Park and this reserve together as one giant natural wonderland.
Located 65km south of the town of Chile Chico, it is a short detour from the famous Carretera Austral in the Aysen Region of Chile.
The reserve has a micro-climate of its own. You can explore the beautiful milky turquoise lake and walk through valleys, dense forests and even see ancient paintings from the nomadic Tehuelche people who travelled between Argentina and Chile 14,000 years ago. Along the historic circuit within the park, you can walk through the trails that they once trod and traded along. There are three main highlights worth viewing along the 7.4km trail, that will take you approximately four hours to complete.
The Pinned Rock
Shaped by wind erosion, Piedra Clavada is a 40m high rock that looks like it's been pinned to the ground. The hike to Piedra Clavada begins at kilometre mark 25 on the path that leads from Chile Chico to Jeinimeni Lake National Reserve. Follow the route through the mountain pass, and right in the middle you'll see Piedra Clavada.
Pedregoso River Hand Cave
If you reach the Piedra Clavada first, just continue to follow the trail towards the portezuelo (the path between two mountains) and head upwards. This part of the trail is not difficult, but does involve ascending to 1,145m above sea level. From the portezuelo, walk down 100m to find the hand caves.
The cave contains an exceptional display of cave paintings dating back to between 9,500-13,000 years ago. There are many outlines of hands in the cave, but also images depicting animals such as guanaco and hunting scenes.
Moon Valley
Once you reach the top of this route, you'll be faced with incredible formations of rocks in shades of red and white, that recall a lunar landscape. The views are spectacular. Continue to follow the trail and it will lead you back to the parking lot where you first started when you visited the Piedra Clavada.
Glacier hiking
Chile is home to the majority of South America's glaciers and they are a spectacular showcase of mother nature's best work. You can find self-guided glaciers trails just a few hours from Santiago. If you're looking for something more adventurous, head down to wild Patagonia for once-in-a-lifetime trekking.
El Morado Natural Monument
Cajón del Maipo is a beautiful gorge in central Chile, just a couple hours southeast of Santiago. It's home to El Morado Natural Monument, a mountain reserve with trails to the San Francisco Glacier and Laguna Morales. This is a great day hike that is well-signposted and doesn't require a guide.
The trail is 13km long and takes about six hours to complete. The starting point is at Baños Morales at an altitude of 1,900m. You'll find a small parking lot, a few restaurants to enjoy lunch if you choose, and the entrance to both El Morado and the Morales thermal baths. While you're on the trail, make sure you stop for pictures at Aguas Panimávidas and for a dip in the mineral-rich water at Laguna Morales. The trail ends at the San Francisco Glacier lookout point, with superb views over the park. This is a moderate to difficult trail, with several steep inclines.
You can visit El Morado year-round, but you'll find the busiest times are during the summer months, weekends and holidays. Many locals from Santiago find the Cajon del Maipo and El Morado a perfect escape from the busy city.
Glacier Exploradores
Glacier Exploradores is the perfect place to explore the northern ice fields located in the Aysen region. Created many millennia ago, this glacier allows you to walk across the ice fields, exploring tunnels and caves as you go. Visiting the glacier requires a guide, and you will start your trek from Puerto Rio Tranquilo, a small town along the western shore of General Carrera Lake.
The journey to Glacier Exploradores starts with an hour and a half by road driving through evergreen forests, lakes and waterfalls. From here, it's a short hike up to the observation deck, where you can take in the Exploradores Valley and the northern slope of Mount Valentin, the tallest mountain in the region. From here, the expedition begins. It's a two-hour hike along an icy, rocky path, with ice caves and crevasses all around. New caves frequently open up, as the glacier recedes with warmer temperatures, so no two trips are the same. You'll need to wear crampons to navigate the ice, but these are normally supplied by your guide.
Depending on your tour operator, you can expect to walk for between 6-7 hours and 10km on the trip.
Glacier Grey
Intense Glacier Grey is the cherry-on-top for hikers who have already completed Torres del Paine's "W" or "O" circuit but is a fantastic standalone trek too. The glacier gets its name from the sparkling blue-grey colour that gleams off its surface and is arguably one of the best sites in Patagonia when combined with the 500m deep Lago Grey.
You can experience Glacier Grey through boat trips on Lago Grey or on a day-trip from Puerto Natales, but it is possible to ice-hike the glacier, although this trek is only available between October and April. The tour starts and ends from the Glacier Grey base camp on the northeast edge of Lago Grey. A 15-minute boat ride takes you to the west side of the glacier, where you'll trek on crampons to the ice-field, observing cracks in the ice, rivers, lagoons and tunnels. This is an ice-hike, so be prepared for a challenging trek with ice axes, crampons and harnesses. Expect to spend about an hour hiking to the glacier each way, and two hours exploring.
Cochamo Valley
Popular with young Chilean backpackers and rock climbing fanatics, the Cochamo Valley is slowly becoming a favourite stop for hikers in the South of Chile. This beautiful valley has been nicknamed the "Yosemite of South America" thanks to its forested granite domes, powerful waterfalls and dramatic paths. This valley is best for experienced and serious hikers who are looking for a challenge.
Historically, this valley was an important trade route between Southern Chile and Argentina. Herds of beef cattle were brought down from Argentina and traders would take dried and smoked fish from Chile across the mountains. Legend has it that Butch Cassidy and the Sundance Kid drove their cattle through the Valley.
To access the valley, visitors need to hike 13km from Cochamo village into the valley along a dirt track. Once there, most visitors camp (bringing their own equipment). Refugio Cochamo offers dorms and private room, but spaces fill up quickly and you'll need to pre-register.
There are plenty of hiking routes in Cochamo, offering dramatic terrain and exciting scenery.
La Junta - Arco Iris
The valley's most popular campsite is La Junta, which is also the starting point for several day hikes such as Trinidad, Arco Iris, La Paloma and Amphitheatre.
Each trail comes with its own scale of difficulty. However, the Arco Iris trail is the most popular hike in the valley — and also one of Chile's most challenging. A 13km roundtrip, this is a difficult to severe trek that includes steep hikes and rope climbing at several points. In places, this trek is more akin to mountaineering. Quite often, the trek route is simply a route trodden down by climbers looking to get to the rock.
The hike starts in the dense forest surrounding the campsite. Make a quick, ten-minute detour to see the Junta Cascades — a series of flat waterfalls which the adventurous can use as a slide to plunge into the water. After a couple of hours, trekkers will begin to use ropes to haul themselves up to the steeper sections of the route. Be aware that the rock can be slippery if wet, so secure yourself to the rope before continuing — and admire the views of the valley below as you climb.
After 3-4 hours hiking, the trail simple becomes a series of stacked rocks that you follow upwards with steep drops on both sides. Stick to this route, as going off the path can lead you into danger. This trek is only for those comfortable with exposure and handlines. However, the 360 views at the top are well worth the effort — on a clear day, you can see the mountain lakes and fjords that connect to the Pacific Ocean in the distance. Make sure you leave enough time to return the way you came — the descent is every bit as challenging.
Torres del Paine
Torres del Paine National Park is Chile's most famous national park and is a must-see destination for anyone interested in hiking. Its most popular hike is known as the W Trek — because the line that joins the most visited spots makes a perfect 'w'.
W Trek
The W Trek takes in three of Torres del Paine's most famous highlights — Valle Francés, Base of the Towers and the afore-mentioned Glacier Grey. The trek does get busy during peak months around December and January and it's advisable to book your accommodation in advance, as the refuges fill up.
The W Trek can be covered in four to five days, or you can choose to dip in and out of parts of the trek. The route is clearly signposted, but it is easy to get lost during the winter snow, so guides are recommended. During the summer months, the W is a popular trail and you'll run into a lot of people along the way.
Most trekkers choose to hike the trek from east to west, starting at Refugio La Torres and ending at Refugio Paine Grande or Refugio Grey. Doing it this way means you have a more strenuous climb to the Base of Towers at the beginning of your trek, when you're stronger. The trek runs into three valleys in the park, giving the hike its distinctive shape. In each valley, hikers are rewarded with one of the trek's iconic sights.
Mirador Base Las Torres (Base of the Towers)
This lookout is the reason hikers come to Torres del Paine in the first place. After hiking through the Ascencio Valley, including a demanding 800m ascent, trekkers are rewarded with views of the three jagged towers for which the park is named. The best time to visit is at sunrise. Most trekkers will camp out in the El Chileno Refugio the day before and then make the short, two-hour hike to the viewing point.
Mirador Britanico (Valle Francés)
The central part of the trek takes you to an awesome hanging glacier, which cracks and thunders over the icefield, with the occasional chunk of ice breaking off. It's an inspiring sight. From here, it's a couple of hour's hike to Mirador Britanico, which offers views over the entire Valle Francés.
Glacier Grey
The final leg of the trip sees hikers travel to Glacier Grey by walking along the ice-flecked Lago Grey. At the destination, you see an enormous glacier that stretches towards the ice cap. Make sure to check out the hanging wooden bridges that give better views of the glacier.
Cerro Castillo
Located in the heart of Aysen Patagonia, this jagged mountain peak is getting more attention from hikers and is said to be the next Torres del Paine. Located 60 miles south of Coyhaique just off the Carretera Austral, the Cerro Castillo National Park offers exciting trails and mountain biking.
There are two main routes at Cerro Castillo — a four-day hike to the mountain's base and a day-trip to the meltwater lake of Laguna Castillo, which follows part of the bigger trek.
Both routes offer constant views of Cerro Castillo and its glaciers. There are panoramic views of the Turbio River and the Ibáñez River and you can even spot huemules, a native deer-like animal hidden in the trees along the path. Whichever option you choose, it's worth travelling with a guide.
Cerro Castillo laguna trek
This popular day trek starts from Villa Cerro Castillo and is well signposted. The roundtrip takes about 6-7 hours and with an altitude gain of 1,100m, this isn't an easy hike, although it is simple to follow as orange markers show the way. Starting in farmland, the path ascends sharply through forests, offering views of rivers, mountains and lakes bordering Chile and Argentina. The viewpoint from the lagoon is spectacular, with Cerro Castillo shining in the background.
Cerro Castillo circuit trek
This famous 4-day hike takes walkers on a 53km jaunt through the Cerro Castillo National Reserve. This is a wild trek, with no shops or refuges along the way. Consequently, you'll have to be self-sufficent, carrying all your camping equipment, cooking gear and clothing. Drinking water is plentiful, but use purification tablets to sterilise stream and lake water.
The trail starts from Las Horquetas, a turning off the Carretera Austral between Coyhaique and Cerro Castillo. Day one consists of a gentle, flat meander to the National Reserve through woodland and field until your reach the valley of Rio Turbo and a campsite.
Day two is a steep hike up to El Peñon pass, which stays snowy even in summer. There are great views over the entire reserve from here, before a rocky descent to either El Bosque camp in the forest or the slightly further La Tetera near the turquoise Cerro Castillo Lake.
Day three sees walkers travel up the Cerro Castillo pass, which offers even better views of the lake and valley below. It can get very windy on the pass, so take care with the descent. Here, you have three options: Stay at Los Porteadores camp, hike an extra hour to the more remote Neozelandes camp, or head straight back to Cerro Castillo village. Your final day is a simple hike down back to the road.
Get a custom itinerary
Specialist advice from Chile experts
Describe your ideal trip
We connect you with a top Chile tour company
Get a custom itinerary with no pressure to book
Start here
Why Horizon Guides?
Expert travel guides
Our guides are written by the leading experts in their destinations. We never take payment for positive coverage so you can count on us for reliable and impartial travel advice.
Authentic experiences
We curate exceptional trips in underrated places, organised by the very best tour operators who live and breathe their destinations and are passionate about authentic, responsible tourism.
Give back to mother nature
We'll plant 50 trees for every trip booked via the Horizon Guides site in partnership with the International Tree Foundation, who carry out sustainable community forestry projects in Africa.