Antarctica
The ultimate expedition
Things to do in Antarctica
Our recommended experiences and activities
Antarctica
Sub-Antarctic islands
If you've got the time, calling at the wildlife-rich sub-Antarctic islands of South Georgia and the Falklands (Malvinas) adds a new dimension to the trip.
Antarctica
Marvel at the glaciers of the Balleny Islands
Roll across the freezing Southern Ocean off the coast of Antarctica to the remote Balleny Islands. These uninhabited, volcanic islands are frequented by seals and penguins but are characterised by their pristine, towering glaciers.
Antarctica
Visit a supercolony of penguins on Cape Adare
Jutting out into the Ross Sea at the very north eastern tip of Victoria Land is the peninsula of Cape Adare. It is home to the largest 'supercolony' of Adélie penguins with more than one million breeding at the site.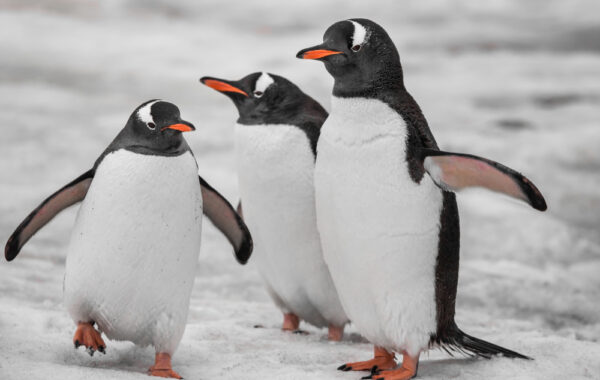 Antarctica
Join the scientists at McMurdo Station
McMurdo Station is a United States Antarctic research station and home to the continent's largest community of humans, with a population of more than 1,000 in summer (and a quarter of that in winter), many of whom are scientists travelling to conduct fascinating research.
Where to go in Antarctica
Our recommended places
Why Horizon Guides?
Expert travel guides
Our guides are written by the leading experts in their destinations. We never take payment for positive coverage so you can count on us for reliable and impartial travel advice.
Authentic experiences
We curate exceptional trips in underrated places, organised by the very best tour operators who live and breathe their destinations and are passionate about authentic, responsible tourism.
Give back to mother nature
We'll plant 50 trees for every trip booked via the Horizon Guides site in partnership with the International Tree Foundation, who carry out sustainable community forestry projects in Africa.